Are you excited about becoming a mother soon? The thrill of conceiving and nurturing a life inside your womb is probably the greatest adventure of a woman's life. And to guess whether it is a pretty princess or a dashing prince is another fun activity that keeps parents busy and excited!!!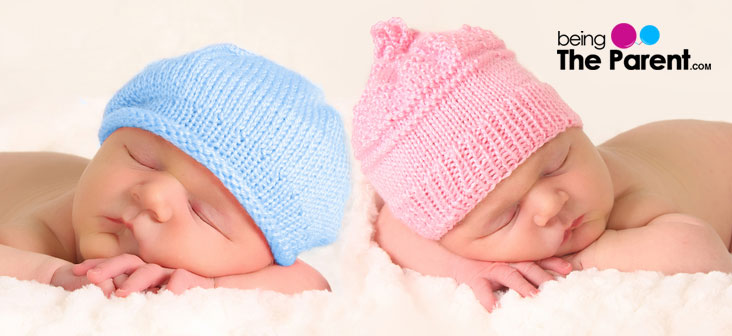 Hormone differences for baby boys and girls
Wouldn't it be great to know the gender of your baby so that you start planning before the little bundle of joy arrives? You can start deciding on the names, buy some appropriate clothes rather than gender neutral ones, start building up the nursery as per your baby's gender, etc. Doesn't that sound fun for you? Well, if you live outside India you can probably do all of this, but if you reside in India this may not be an option for you as testing for the gender of the fetus is a punishable offence in this country. So, all that Indian women can do (unless you have a trusted family doctor who can reveal your baby's gender) is that interpret the gender based on certain symptoms of pregnancy that may be specifically associated with boys or girls.
There are many symptoms which claim to indicate whether the mother is pregnant with a baby boy or a baby girl, such as, facial changes, bump shape and size, skin and hair conditions, moods of the mother, pregnancy cravings, etc. however, these are all myths and assumptions that have been passed down by our ancestors to us. Some old wives' tales and myths are that baby girls will steal the beauty of the mother, baby boys will make the mothers hair grow faster and be lustrous, mothers with girls tend to be more emotional whereas mothers with boys are a bit aggressive.
These myths may or may not have grown from certain truths which are backed up with scientific evidence. This has not been proved yet medically but no harm in looking out for these symptoms as a fun guessing game. NOTE: do not take it seriously and keep expecting to give birth to a particular gender only to land up in disappointment if it's not what you expected.
Are pregnancies with girls and boys different
There is medial evidence that the concentrations of hormones in pregnancy can differ as per the sex of the fetus from as early as three weeks after fertilization. hCG (human chorionic gonadotropin) is the reason behind the positive sign of pregnancy followed by fertilization. This is said to be higher for female fetuses when compared with a male fetus, and this remains high for girls throughout pregnancy. This surge in hCG is what causes the unpleasant pregnancy symptoms such as nausea, morning sickness and heartburn. There is research which claims that severe morning sickness is more common when pregnant with a girl baby.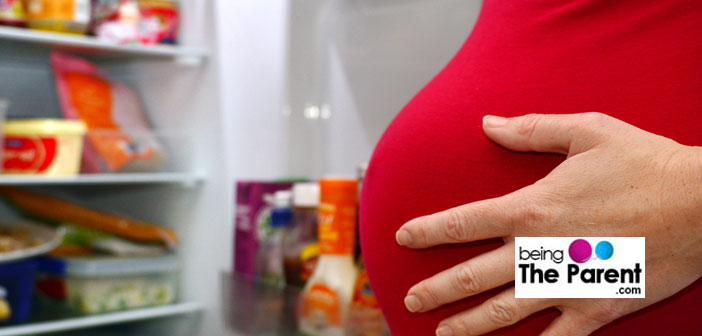 Whatever may be the sex of the fetus, there are many hormones at play during pregnancy. There is a belief that maternal oestrogen levels are high when pregnant with a girl as they show a higher oestrogen concentration in the amniotic fluid when in early second trimester than boy babies.
Noticeable symptoms for identifying gender
Overall Beauty:For the pregnant women, you are probably carrying a son if you feel you have begun to look beautiful or people tell you that. If you have begun to look dull and lifeless when you are pregnant, you are most likely carrying a girl.
Belly Shape:the shape of the belly also can be a predictable factor to know the gender. When the hip widens, and expands to the sides like a watermelon you are mostly having a girl, and when the belly is round in the front like a basketball you will have a boy.
Heartburn:as per old wives' tales, heartburns during pregnancy is usually related to the stories that the baby will have a head full of hair at birth, and the fact remains most of the women who experienced severe heartburns during their pregnancy delivered a boy.
Pregnancy Symptoms of baby boy 
Skin condition: if the skin is clear and free of any spots or acne then it is said the woman is carrying a boy.
Heart rate:Predicting the baby's gender by checking the heart rate is one of the most popular method. If the heart rate shows less than 140 BPM then it is a baby boy.
Cravings:Most women experience a crazy bout of cravings during her pregnancy. If the craving is mostly for salty, spicy or sour food then it is said to be baby boy.
https://www.beingtheparent.com/top-8-ways-to-deal-with-food-cravings-during-pregnancy/
Also, for non-vegetarians, it is said that the mother is carrying a boy if her craving is mostly of red meat.
Common myths on being pregnant with a boy:
The shape of your baby bump is like a basketball.
Baby boys kick around more.
Headaches increase when you are pregnant with a boy.
If the baby's heartbeat is recorded less than 140 BPM, its means a boy.
Pregnancy symptoms of baby girl
Carrying high: the position of the baby in the womb can determine the sex. When the baby's position is high up in the womb then it is said to be girl.
Faster fetal heart rate:As mentioned earlier, if the heart rate is faster than 140 beats per minute this indicates that the mother may give birth to a baby girl.
Oily skin: Skin tends to become oily when pregnant with a girl because of the hormones and this what causes the acne to break out. Acne are more prevalent when the mother to be is carrying a girl.
Morning sickness: The severity of the morning sickness faced by majority of pregnant women can determine the sex of the baby. Mothers carrying a girl baby are said to have sever nausea when compared to mothers carrying a boy.
Common myths on being pregnant with a girl:
Soft hands for the mother indicate that she is having a girl.
When the mother craves for citrus fruits she is most likely having a girl.
You can expect a baby girl to arrive soon if you are facing mood swings.
If your face becomes fuller, then it means you're having a baby girl.
While all of the above are claimed to be old wives' tales, one cannot be extremely sure of the gender of the baby without a proper ultrasound and chemical sampling which are done by certified technicians and can effectively tell the gender of the baby. So, do not worry too much about the gender of your baby and have a happy pregnancy and motherhood because babies themselves are purely a blessing!