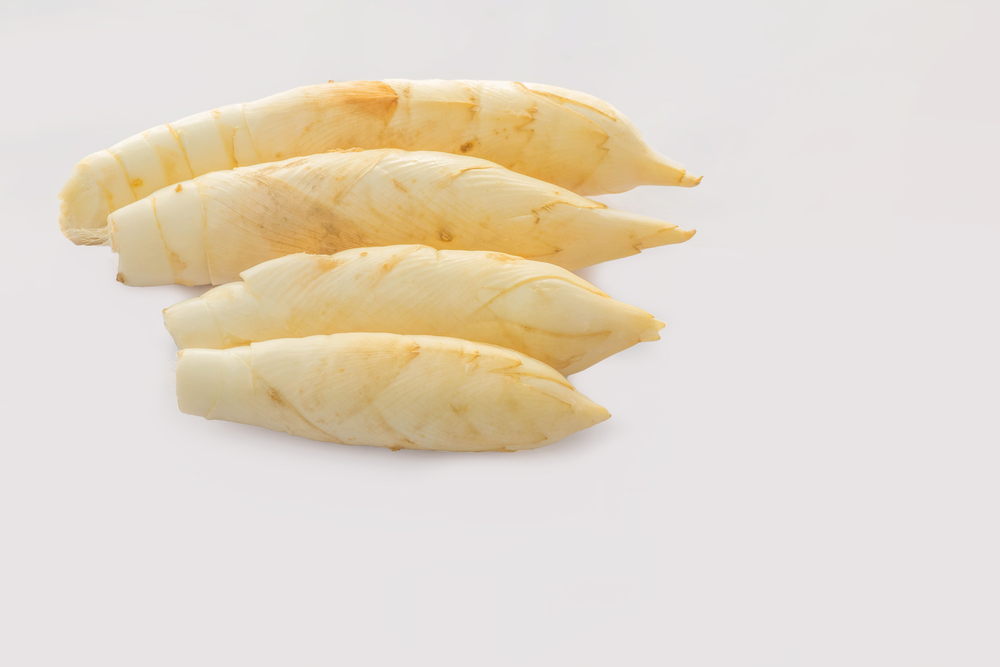 Babies are in need of a healthy and balanced diet in order to match up with the energies that result from the growth and development of the early years. The babies can't be given the same food as the adults, and one has to be cautious to offer the babies a food combination that is enriched with nutrition, easily digestible, and picks up food from all the relevant food groups. The babies should not be given junk food as they have fewer nutrients and it can also lead to many types of diseases later in life. Arrowroot is one such food which is enriched with nutrition and ideal for the babies as well as for people who want to recover from illness.
What Is Arrowroot?
Nutritional Value Of Arrowroot
Is Arrowroot Good For Babies?
Benefits Of Arrowroot For Infants
How To Make Arrowroot Porridge For Babies?
Prepare Jaggery Syrup
Preparing Porridge:
Arrowroot For Teething
Preparing Arrowroot Powder (Koova Podi) For Infants
Other Ways To Prepare And Eat Arrowroot
Feeding Arrowroot Porridge
What Is Arrowroot?
Arrowroot is a nourishing food and the starch, which is taken from the root is used for the preparation of medicines. The arrowroot powder is a good and thickening agent that gives texture for cooking as well as baking procedures. The arrowroot plant is even referred to as "Ararot" in the Hindi language. The arrowroot starch is the most usable form and is even used like a fine powder that is generally used to thicken the top feed or any other food which you want to feed the baby. It is very good for treating any sort of stomach or intestinal complaints.
Nutritional Value Of Arrowroot
Arrowroot is enriched with carbohydrates, vitamin B9, and minerals like calcium, potassium, magnesium, sodium, and phosphorus. It even has certain levels of zinc as well as iron, vitamin B1 as well.
Is Arrowroot Good For Babies?
Arrowroot is a full-fledged nutrition provider and is good for the babies due to the following reasons:
It is the preferred choice used for thickening of the food that is offered to the babies.
It is enriched with vitamins that help in the production of fats, carbohydrates, and proteins in the baby's body.
The arrowroot starch is an excellent substitute of breast milk if your baby contract breast milk allergy or if the baby needs to be weaned off breast milk.
It is enriched with folates that helps in synthesizing the cell division of the baby.
It has potassium that helps to keep the heart rate of the baby in control.
It is gluten-free and therefore, allergen-free.
It is easy to digest by the newly born babies.
It helps to ease the bowel movement.
It is easily available and absolutely harmless for the babies.
The magnesium, zinc, and iron and traces of many more minerals in the arrowroots facilitate the healthy development of the baby.
Benefits Of Arrowroot For Infants
There are a number of benefits that can be accrued if infants are fed for the same. These are
When the infants are fed with arrowroot porridge it helps in keeping the stomach clear.
It even helps if the baby has loose motions.
Arrowroot powder can also help to alleviate any degree of urinary infection in your baby (especially during summer).
The arrowroot can be directly applied to mouth sores, rashes, blemishes, or paining gums as it helps in soothing them and relieves from any sort of burning effects.
How To Make Arrowroot Porridge For Babies?
It is quite easy to prepare Arrowroot porridge for babies.
It is very important to use only jaggery syrup as a sweetener while for preparing arrowroot porridge for your baby. This way you can ensure your baby gets the extra benefit of palm jaggery as well. However, never use it directly. Instead, you can make Jaggery syrup and store it in the refrigerator in airtight container. This will help to remove the impurities in jaggery. Even though you can store and use it in dishes for around three months, when it comes to baby food, we always recommend preparing only the quantity that can be used within a week
Prepare Jaggery Syrup
Mix well one cup of powdered jaggery and ¾ cup of water in a saucepan.
In medium flame bring it to boil. Stir continuously while doing this.
Once the jaggery is completely dissolved and starts to boil, you can reduce the flame.
Let it simmer until it thickens.
Once you dip a spoon in this syrup if it falls down like a thread (without breaking), it is the desired consistency.
Now switch off the stove. Take it out and strain.
Once it is cooled you can pour it into an airtight container preferably glassware.
You can store it in the refrigerator. Take one or two teaspoons and mix in water to make jaggery liquid.
Preparing Porridge:
Take the desired quantity of arrowroot powder. Two tablespoons are enough to make a bowl of porridge. To this add 1 cup of water and around ½ cup of jaggery liquid. Heat it on a medium flame for about three minutes. (It is a trial and error method, so if you want to make it loose add some water or if you want to make it thick, boil it a little longer). Cool it to the room temperature (slightly warm is also good) and then feed your baby.
Arrowroot For Teething
The process of teething usually starts at six months of age. It is seen that the growth of teeth is quite painful and irritating for the baby. Chewing arrowroot biscuits is quite a relief for the biscuits as they can only bite them since they are hard but cannot chew them so there are barely any chances of the biscuits getting choked.
Preparing Arrowroot Powder (Koova Podi) For Infants
The infants can consume the arrowroot powder in several ways. Some of them are mentioned as under:
A paste can be formed by mixing both the powder and the mother's milk before feeding the baby.
Arrowroot porridge or jelly is also a good option that can be given to the babies.
The vegetable puree can be made healthier as well as tastier by adding the arrowroot powder.
Arrowroot helps in making the consistency thick and is an ideal way of introducing it as solid food.
Other Ways To Prepare And Eat Arrowroot
The common types of feeding arrowroot to the babies are mentioned as below:
The biscuits can be prepared from arrowroot which can be used by the baby for biting as well as chewing purposes while teething.
The taste can be enhanced if the arrowroot powder is mixed either with milk or jaggery before feeding the baby.
Feeding Arrowroot Porridge
Arrowroot porridge is a yummy option for babies. The best way to prepare is by following the steps given below:
To 2 cups of milk, add ¾ cup liquid jaggery, 1 cup arrowroot powder and leave it on a low flame for three to five minutes.
Once it is cooled, feed the baby.
The taste of the porridge can be enhanced by adding shredded coconut for taste.
Thus, we can say that mother's milk is indeed the best choice for the babies yet arrowroot also can be used as a replacement in cases where either the breast milk consumption is not enough or the baby needs to stop the mothers feed. It is a nutritious food and perfect for the baby as well and its medicinal properties also help with the healing of skin ailments like rashes, burns, etc.