All of us want to make our children happy. Having said that, we also want to raise responsible and mature adults who are grateful and not arrogant. Finding that perfect balance is like a puzzle, isn't it? In the times of nuclear families, when most of us have a single child, we tend to please our kids and can't see them sad. By doing this, we keep on fulfilling all their wishes and whims, even if they are unreasonable. Why do we do that? Because it's easier than saying a 'No'. It isn't wrong to buy a goodie for your child occasionally or treat him to a good café or a gift, but there has to be a limit to it. So take a look at these tips to avoid getting your little one get spoilt.
Fix the house rules:
Have rules and schedule fixed for everything. For example, if everyone is supposed to pick up their lunch plates, it applies to all members. Do not have any exceptions for your child. Have a schedule to wake up, brush, take a bath etc. Let your child know that she can't get away with anything she desires. Also, if you have rules that everyone follows, you avoid nagging, irritation and bickering at home. Rules are rules for everyone, isn't it?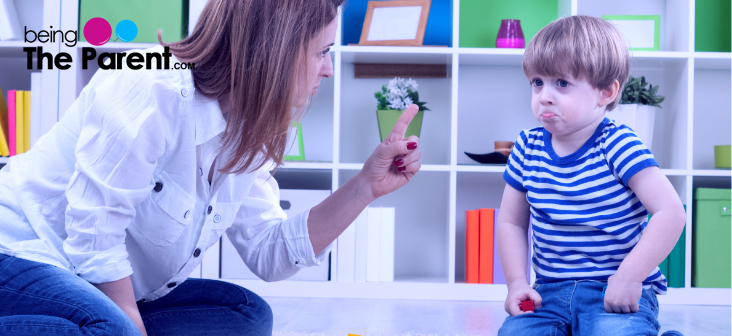 Not sure whether to say a 'yes' or 'no:
At times, you might not be sure whether to agree or decline your child's request. It's better to ask her why she thinks it's a good idea. After knowing the logic, you could bargain. Say if she needs to see some videos, she needs to tidy her room or study table. And then say a 'yes'. This also helps her understand that nothing comes for free. It also helps in developing a thinking ability and understanding that behaving well is going to pay off well.
How to stop giving in:
Whenever your child nags you to give another chocolate even after you have said a strict no, she would start throwing a tantrum. It irritates you after a while and you give in? Does it ring a bell? Haven't you given in very often? Yes, it's tempting to give in to make your child happy and stop the bickering and nagging, but then that sets an example and trend. If you give in once, be ready to give in again and again. So the next time a tantrum comes your way, try your best not to give in. Breathe, collect yourself and be compassionate. Say things like – "I know you want another chocolate, but didn't we make an agreement? I'm so sorry that I can't give you another one as I care for your teeth darling."
Give the child some chores to do: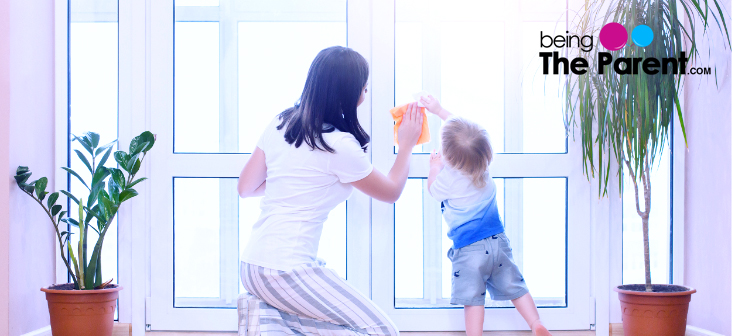 Consider giving some simple chores to your child. This helps him understand the idea what is taking responsibility. It also shows how cooperation helps and why helping others is important for our own well-being. But be careful and choose tasks that she can do on her own; for example, laying the plates on the table, clearing her toys, putting her shoes back in the cupboard. There are many ways you can involve her in the home chores. And gradually, you would find that she loves handing you the dirty dishes or the wet clothes to dry out. But the most important point here is to thank the child after the chore is done. That way you reinforce the fact that helping pays off and the child too will feel nice about it.
Teach art of patience to your little one:
At times if your child is spoilt, she would feel that it's her birthright to ask for something. They cannot take a 'No' for an answer. They also can't wait for their request to get fulfilled and want everything immediately. Also, your child's requests for candies, burger, stickers, or a small toy might sound very little and easy to fulfil and you tend to give in. But ask yourself – if you keep doing this, will you ever teach your child to be patient? No, you won't. So next time some tantrum is thrown at you, refuse it or hold it off. Tell your child to be patient and wait for her birthday or Christmas to get a gift. You can also teach your child to use her hard-earned money or their allowances and pocket money. That way they would understand the value of money and spend it carefully. It's imperative to tell your children about restraint; and what better way to do so than by your own example.