Once you bring your little one home from hospital, the initial few days will pass in a daze. You will be busy recovering and settling down to the motherhood phase. However, after the initial weeks, once the routine has kicked in, there is a good chance you start feeling a bit cooped up inside the house. While technically you can go out any time you want, the fact that you have to feed your baby every two hours would restrict most of your options. Moreover, you can't wait to take your baby out too. But when is a good time?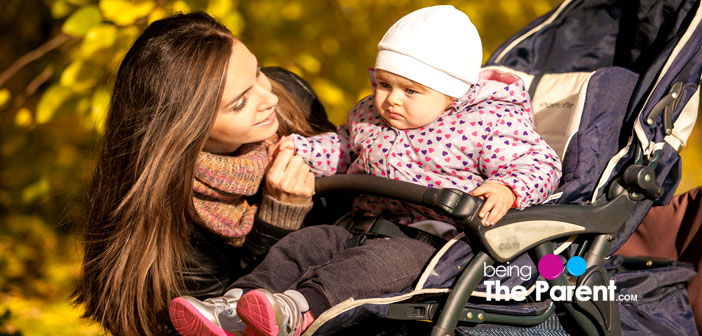 When Can I Take My Baby For Her First Outing?
Where Should I Take My Baby For Her First Outing?
How Do I Prepare For My Baby's First Outing?
When Can I Take My Baby For Her First Outing?
If you ask your parents, they would advise you to refrain from taking your child out until she is at the very least three months old. This is mainly because your baby's immune system is not functioning fully yet and the little fellow is more susceptible to infections and weather changes.
Modern parents do not always wait till the three months mark. So how long should you wait? Taking your baby out on the second day of reaching home might be overdoing it. Waiting for as long as six months to take a healthy baby out is being overly protective.
What we advise is to wait couple of weeks and then if you feel up to it, you can start taking your baby for a short walk to nearby places. You should definitely wait at least eight weeks before you take your baby to crowded places because, as we said earlier, your baby is not strong enough to fight the germs coming her way. Now this again depends on your comfort levels and your baby's health too. It is best to seek your doctor's advice on this if your baby has had a complicated birth or has been born prematurely.
Where Should I Take My Baby For Her First Outing?
No, you cannot take your baby anywhere and everywhere initially. The baby can get over-stimulated and we are sure you too are not up for an adventurous trip as yet. You are still healing and the baby is still settling in her new environment. Here are some tips to pick the venue for first outing:
Always pick somewhere closer home for the first outing. You do not know how your child will react to outside world after staying inside closed quarters all her life
A quiet driveway or yard right next to your house is a good option as it is a calm and convenient option. You can always come back home easily if things do not work out. In fact the sway of walking or pram might even put the baby to a good deep sleep
Do not go for long drives, especially if you have had a C-section delivery
Do not also pick crowded places like supermarkets, malls or parks, where your heart would break with every sneeze and cough around. You can wait till your baby is at least months old for the first mall visit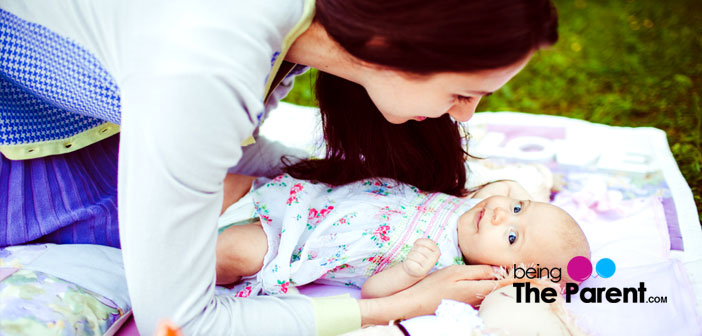 How Do I Prepare For My Baby's First Outing?
The date is set, the venue is set. But you must be wondering how to prepare for the big day. Here are some tips:
Take it slow: Please remember that your body has also gone through a big transformation. If you are going for a walk, make sure you take it easy and slow. No brisk walking
Avoid crowds: If you are in a crowded place, you can't shield your baby from the bacteria, virus and fungal infections in the air. It is also not practical to ask every stranger to use a hand sanitizer before they touch the baby
Time it right: Pick up early morning or evening to avoid harsh sun. Pick up a time when you know your baby is well fed and playful. If she is hungry or tired, then change in familiar surroundings will only make her cranky
Keep it short: Ideally do not plan anything that will keep your child away from the house for more than 2-3 hours for the first trip. You can always plan a longer trip if the first one goes off smoothly. Ensure you feed your child if you are stuck outside for longer than expected
Dress it up: Comfort is more important than cuteness. Depending on the weather outside, ensure you dress your child well
Pack smart: You do not need a whole suitcase! Here is a checklist of items that you might need for a short trip outside:

3-4 diapers
Wet wipes
Change of clothes
A changing sheet (to put your baby in during nappy changes)
A shawl for you if you have to cover yourself during breastfeeding
A light cardigan or shrug for you in case baby spits on you
A small towel to clean up
As always, ensure you have your child doctors permission to take the baby out.
Where did you take your baby for her first outing? How was the experience? Please share with us!