After long nine months of waiting finally the moment is here and your baby is now in your arms. It's the happiest moment in a parent's life. At the same time, delivery is also probably the most painful and tiring process a new mom has ever gone through in her life so far. Hence, once the baby is born, the mother is filled with mixed feelings of joy, relief, tiredness and fatigue. It's also quite natural to feel a little unclean with all the blood, sweat, tears and other body fluids. A nice shower and good sleep will probably be the first things you want after delivery. However, before you rush to take a shower, it will be helpful to keep a few things in mind.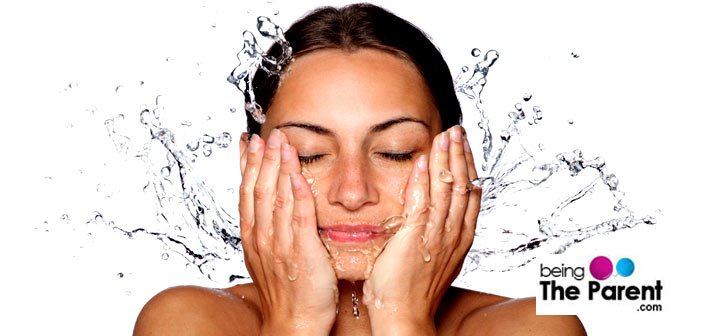 When Can I Take A Bath After Delivery?
Bathing After A Vaginal Delivery
Bathing After A Caesarean Section
Things To Remember Before, During, And After You Bathe Post Delivery
When Can I Take A Bath After Delivery?
This decision to some extent depends on the kind of delivery you have had. Irrespective of the delivery, in the absence of any medical complications, it is generally considered safe to take a quick shower with warm water, after the first 24 hours. Some of the benefits of taking a shower during the initial days after delivery are:
Makes you feel clean, refreshed and energetic
Helps to stimulate blood circulation
Provides soothing relief to the vaginal area if you've had a vaginal delivery
Soothes body soreness and reduces vaginal swelling
Helps to keep the stitches clean and reduce chances of infection
Good hygiene is very important when you are breastfeeding. Taking a shower, helps prevent infections in babies from any body fluids (apart from breast milk) from the mother
If you experience breast engorgement (breast becoming overfull, firm and swollen with large milk supply), warm showers can help relieve the discomfort
Bathing After A Vaginal Delivery
If you've had a normal vaginal delivery with no complications like excessive blood loss, fever etc. or episiotomy (tear or cut near the opening of the vagina to help the baby come out), you will be able to move around normally within a few hours after delivery. In this case you can resume most of the activities including taking shower within few hours after childbirth. A quick warm shower will refresh you as you begin your responsibilities as a new mom.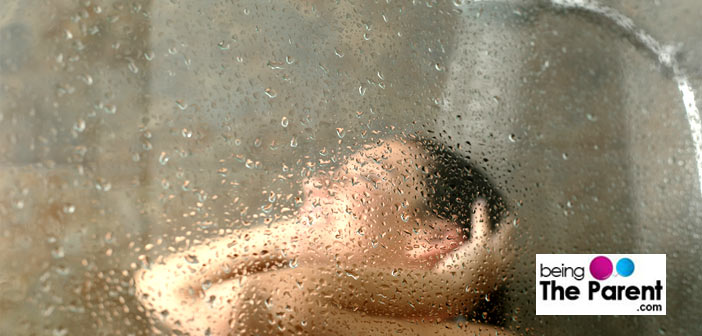 If you've had episiotomy in your perineum (this can result naturally due the excessive stretching during labor or the doctor may have to make the cut to help the baby come out), you will need a few stitches which can make sitting or walking a little painful for a few days. Doctors encourage you to walk/move around after 24 hours. Once you can walk to the bathroom, it is generally considered safe to take a shower. You don't have to worry about the stitches getting infected. On the contrary, cleaning the area with warm water will provide relief from pain and also help it heal. Just remember to wipe the stitches softly but completely dry after shower. However, if you have any concerns, please remember to check with your doctor before you take the first shower. Click here to read about recovering from a Vaginal delivery.
Bathing After A Caesarean Section
If you've had a Caesarean Section (C-Section) remember that it is a major surgery and your body needs a lot of care to heal well. During a c-section, an incision is made in the lower part of your abdomen and results in several stitches. Due to this your movement will be restricted for the first 24 hours. The second day usually doctors encourage you to take a few steps around the room. Once you are able to move around, depending on your condition, your doctor might approve of taking a shower. It is very important to keep the incision clean. While taking showers, clean the incision with soap and water and remember to wipe dry completely. Also, check for any signs of infection around the incision.
Although quick showers are allowed within the first couple of days after C-section, it might be a week or 10 days before you can take a relaxed shower or soak in the bath tub. This is mainly because standing under the shower or sitting in the bathtub for a long period can result in increased pain. Depending on how your body is healing, your doctor can advise on when you can take a long bath. Click here to read about recovering from a C-section.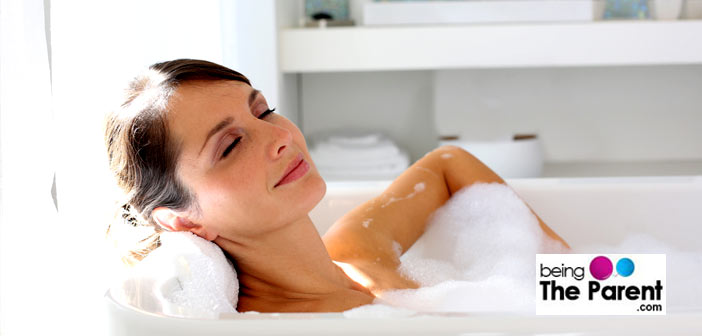 Things To Remember Before, During, And After You Bathe Post Delivery
Consult your doctor and get approval before taking the first shower after childbirth
If you have fever or notice any developing infection, do not take showers and consult your doctor immediately
If taking shower within the first 24 hours, do not use very hot or cold water as extreme temperatures may cause dizziness due to all the blood loss during the delivery process
Remember to use a good grip slipper in the bathroom while taking shower. This reduces the chances of slipping and related injuries
In the initial days, take shower sitting on a stool or chair. This can provide some relief from pain, especially if you have undergone C-section
If you are taking shower within the first couple of days after delivery, you may see a lot of vaginal discharge (Lochia). (Read more about Lochia here.) Do not panic. This is a natural process of body getting rid of excess blood and uterine tissues. Though the bleeding can last anywhere from 2-5 weeks, flow will reduce after the initial few days
After shower, remember to dry the area around the stitches completely. Moisture on the stitches can lead to infection
In India, as part of post delivery confinement period, it is a common practice to hire a maalishwali / masseuse to help with massages and bath for the newborn and mother. During this process oil is applied to the whole body, massaged and then bath is given with hot water. Depending on various cultural practices/rituals, this is often started as soon as the mother and baby arrives home or sometimes after several days/weeks. This practice has lots of benefits for the new mother as the massage helps to stimulate blood circulation, helps the body tissues to heal faster and the hot water also helps with contraction of uterus to pre-pregnancy stage. Whether you have the luxury of having a masseuse /help during the post delivery period or are on your own, please remember to clarify any concerns you have, regarding taking shower/bath, with your doctor before you leave the hospital.
Read about your first 40 days after delivery here.
Read on tips to hire a Maalishwali here.