Infertility is a growing problem. There is a common misconception that infertility is often related to women, but male infertility is also a common problem in today's time. Thankfully, In Vitro Fertilisation (IVF) has become a popular option to overcome infertility. As a result, there is an increase in demand for IVF because of its success in helping many patients to conceive.
Counselling is an important step in IVF, and you should have an open mind about it. The best fertility centres in Chennai provide personalized counselling sessions that help you understand your options better. Our compiled list below will give you the basic information of the top 10 fertility centres in Chennai
List of 10 Best Fertility Centers in Chennai for 2021 – 2022
1. Indira IVF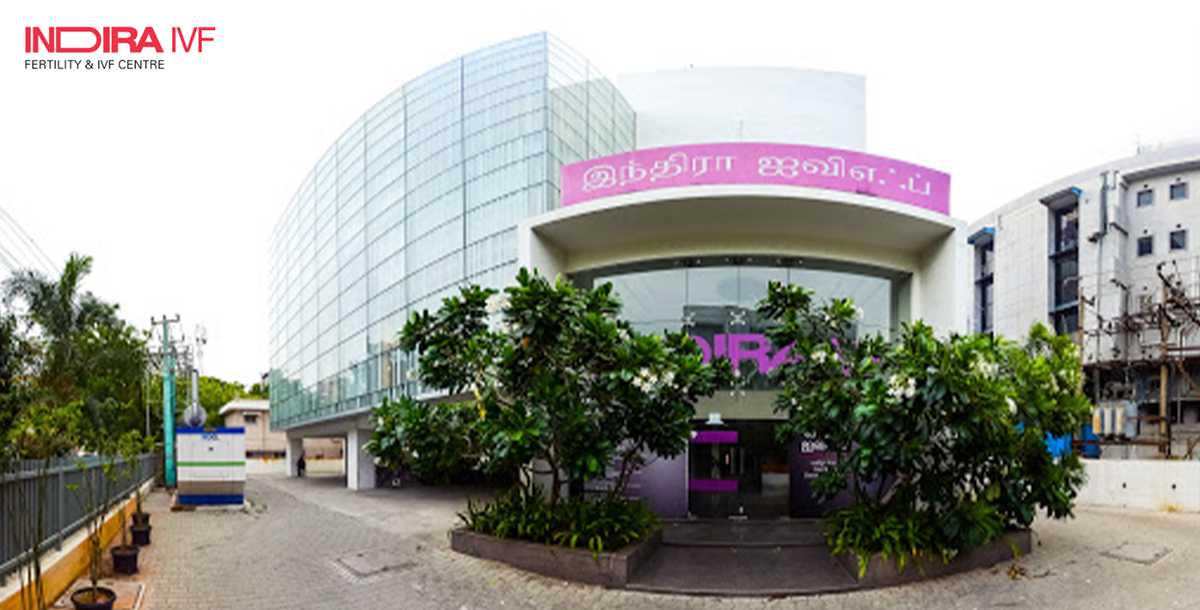 Indira IVF Fertility Centre is one of the best fertility centres in Chennai. They are known for providing the best chance to an infertile patient for conceiving a child. Indira IVF Centre has created a safe environment for every patient. This makes the patient comfortable and lets them have transparency in their conversation with the doctors. Indira fertility centre also understands the need to explain the complete process to the patient. The Indira fertility centre conducts an appropriate counselling session with the patient to explain what to expect from the process.
Indira Fertility & IVF Centre's Specialties
Intrauterine Insemination (IUI)
In Vitro Fertilisation (IVF)
Intracytoplasmic Sperm Injection (ICSI)
Sonography
Laparoscopy & Hysteroscopy
Laser-Assisted Hatching
Blastocyst Culture and Transfer
Open Hours – 9:00 Am – 6:00 Pm
Contact No – 18003092323
Address – Opp. Commercial Tax Office, Thousand Light East, Nungambakkam, Chennai – 600006
2. Apollo Fertility Centre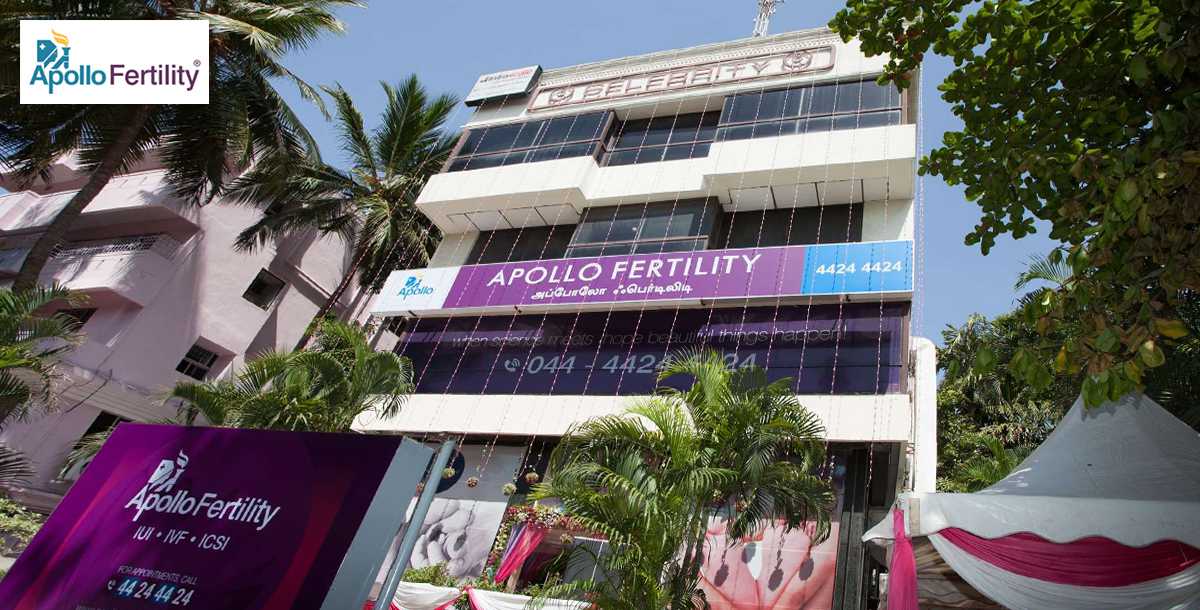 Apollo Fertility Centre provides state of the art infrastructure and technology. The centre in Chennai is their first stand out fertility centre. The centre is 8500 square feet and is equipped with excellent labs and operation theatres. These ultra-modern pieces of equipment allow Apollo to support multiple speciality services. Along with this, Apollo focuses on providing a safe, secure, and private environment. The hospital has a team of specialists with over 20 years of experience. Their success is based on their patient-centric approach. This also makes them one of the best fertility centres in Chennai.
Apollo Fertility Centre's Specialities
Ovulation Induction
Intracytoplasmic Sperm Injection Treatment (ICSI)
Intrauterine Insemination (IUI)
In vitro fertilization treatment (IVF)
Sperm Retrieval & Freezing
Oocyte Vitrification
Laser-assisted Hatching
Reproductive Surgery
Cryopreservation
Sperm & Egg Donor Program
Advanced Treatment
Apollo Androcare
Open Hours – 8:00 Am – 8:00 Pm
Contact No – +91 44 4424 4424
Address – Celebrity Buildings, T-95, 3rd Avenue, Anna Nagar, Chennai – 600 040.
3. Jayadeva Fertility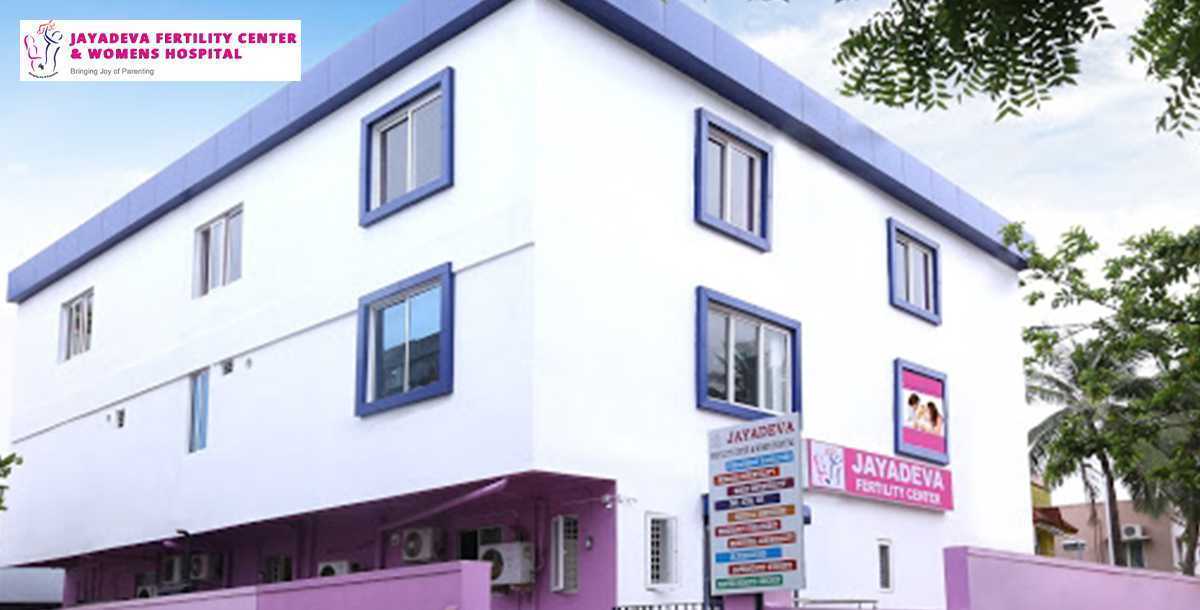 Jayadeva Fertility Hospital was established with a vision to provide the best quality health care at affordable prices. Their infrastructure and the environment are standard yet effective. Jayadeva Fertility has a professional and specialised team of doctors who can provide various infertility treatment services. They believe that they can help make this journey a memorable one for the parents. Thousands of women have benefited from Jayadeva fertility treatment, and they have proven to be one of the best fertility centres in Chennai. With time, the hospital has also developed and is in constant adaptation and improvement of modern technology.
Jayadeva Fertility Centre's Specialization
Female Infertility
Male Fertility
Intrauterine insemination (IUI)
Assisted Reproductive Technology (ART-IVF)
Reproductive Surgery
Donor Programs
Sonohysterosalpingogram (SHG)
Saline Sonogram (SIS)
Cryopreservation
Open Hours – 9:00 Am – 9:00 Pm
Address – 6 & 7, Srividya Avenue, Okkiyam Thoraipakkam, Chennai – 600 097
Contact No – +91-96771 72725
4. Indigo Women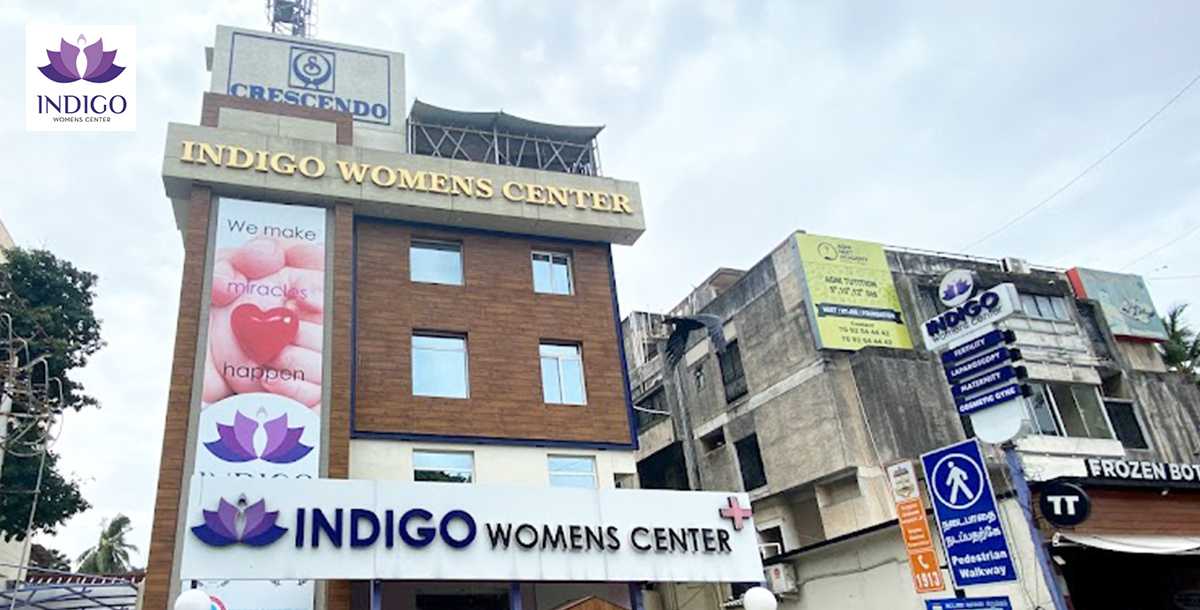 Indigo Women was established in 2016 and has become one of the best fertility centers in Chennai. Over the years, the hospital has taken great strides towards success by prioritizing the well being of their patients. The National Accreditation Board has recognized their outstanding performance for Hospitals & Healthcare Providers (NABH). The hospital's motto is "Patients First". The center has a team of doctors with over 3 decades of experience. The experience and dedicated work have resulted in 5000+ positive pregnancies at Indigo women. What makes them one of the top fertility hospitals is their commitment to learning new technology and maintaining their service quality.
Indigo Women's Specialties
Reproductive Medicines

Intrauterine insemination (IUI)
In vitro fertilization (IVF)
Intracytoplasmic Sperm Injection (ICSI)
Preimplantation genetic testing (PGT)
Cryofreezing

Laparoscopy
Cosmetic Gynaecology
Vaginal Rejuvenation
Maternity
Open Hours – 9:00 Am – 9:00 Pm
Address – 6 & 7, Srividya Avenue, Okkiyam Thoraipakkam, Chennai – 600 097
Contact No. – 096771 72725
5. Jeevan Mithra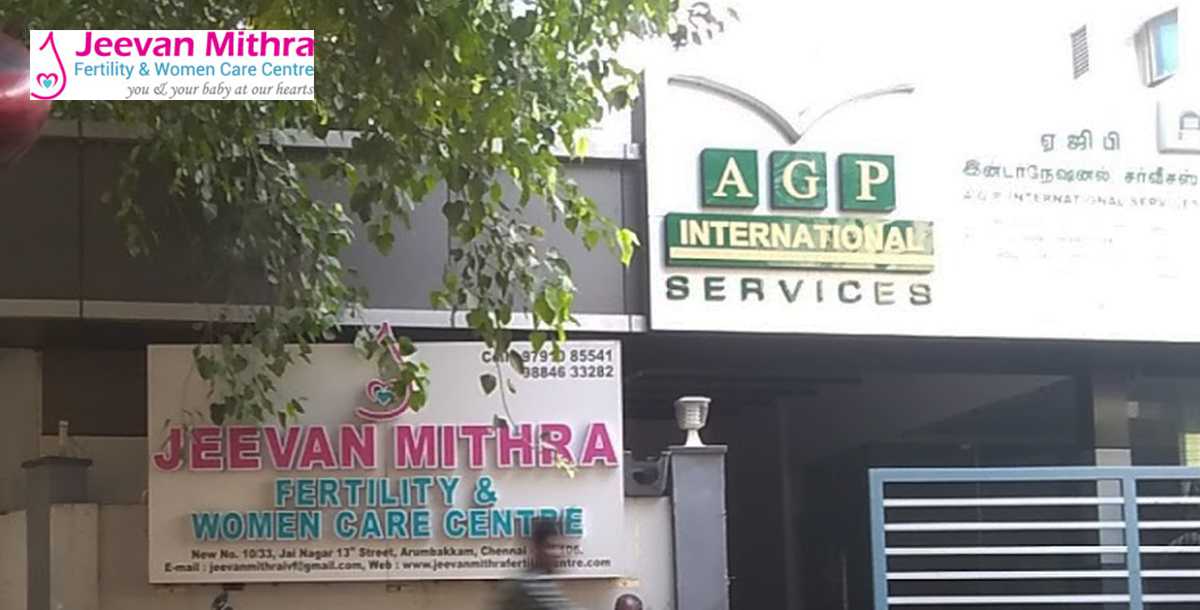 Jeevan Mithra is a well-known fertility clinic in Chennai. It has a world-class infrastructure that has helped countless patients to become parents. From fertility evaluation to ovulation induction, all the steps for IVF are conducted within the centre. For the last 6 years, the centre has offered comprehensive fertility and complete women care services to both domestic and international patients. For international patients, a medical visa is mandatory for both husband and wife. Doctors at Jeevan Mithra help couples achieve natural conception at first, and IVF is offered as a subsequent option. Over the years, Jeevan Mithra has earned numerous accolades in the medical field for growing up as a single super speciality hospital.
Jeevan Mithra's Specialization
Female Fertility Services
Male Fertility Services
Maternity Services
Ultrasound
High-Risk Pregnancy Care
Gynaecology
Open Hours – 9:00 Am – 6:00 Pm
Contact No – +91 97910 85541
Address – #10, Jai Nagar first main Road, Arumbakkam opp to Koyambedu Bus Stand, Chennai – 600 106
6. Jananam Fertility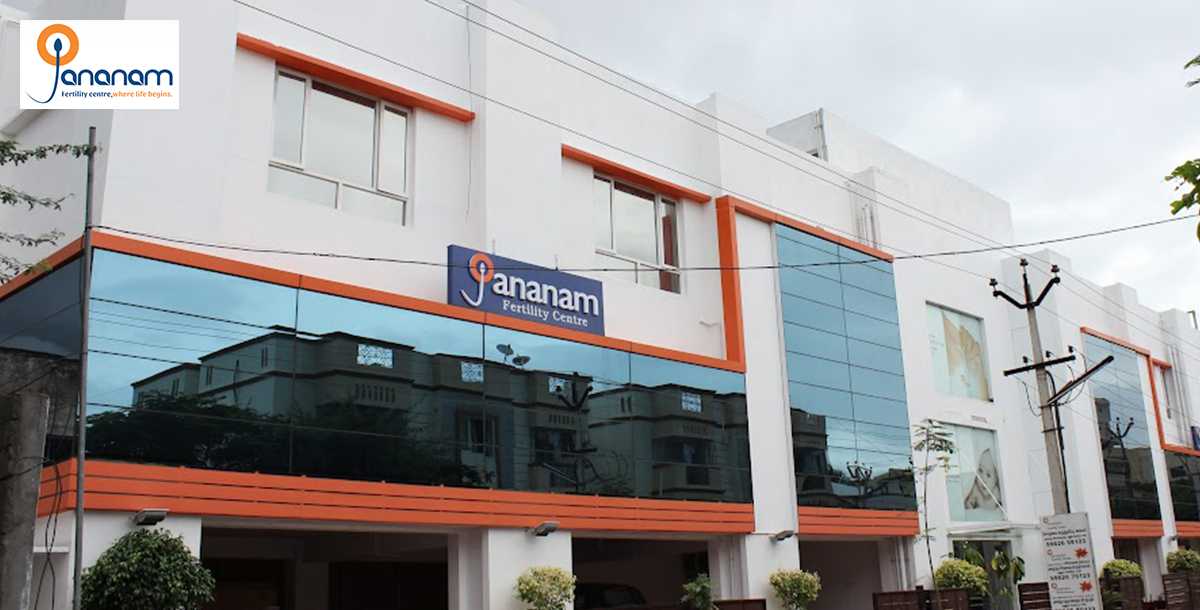 Jananam Fertility aims to provide the best-personalised care to its patients to ensure maximum success. It has state of the art facilities and the latest advanced technologies to offer better unique solutions to complex problems. Jananam plans to expand their services in the international markets as well, and they have already started their research in reproductive medicine. Jananam is well known for providing comprehensive, competent care to couples and is thus ranked as one of the best fertility centres in Chennai. It is also equipped with the latest AI technology that provides better results for pregnancy through IVF.
Jananam Fertility Specialisation
In Vitro Fertilization (IVF)
Intrauterine Insemination Treatment (IUI)
PGD/PGS Treatment
Surrogacy
Egg Donation
Frozen Embryo
TESE & PESA Treatment
Physiological Intracytoplasmic Sperm Injection (PICSI)
Intracytoplasmic Sperm Injection Treatment(ICSI)
Cryopreservation
Open Hours – 9:00 Am – 5:00 Pm
Contact No. – 089399 94244
Address – 22/10, Jananam Fertility Centre, 11, 1st St, Kazura Garden, Neelankarai, Chennai – 600115
7. Iswarya IVF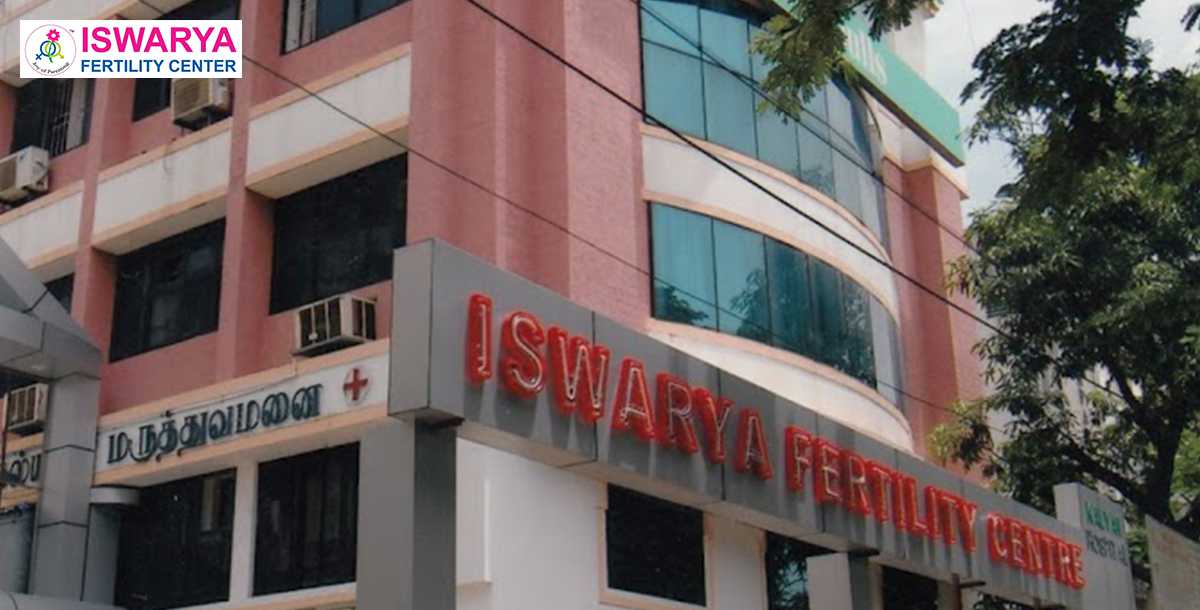 Iswarya IVF was founded in 1986 and provides tertiary level services in Obstetrics, Gynaecology, and Infertility. With over 32 years of experience, the centre has around 30 different branches all over India. Iswarya has a team of trained professionals who have achieved 75% success in IVF treatment. The centre also deals with high-risk pregnancies and provides low-cost services for IVF and ICSI treatments. Iswarya has also introduced the MSOME (Motile Sperm Organelle Morphology Examination) IVF that can predict the outcomes of IVF and boost confidence among patients. Their unique and advanced technology makes them the best fertility centre in Chennai.
Iswarya IVF Specialisation
In vitro fertilization (IVF)
Intrauterine insemination (IUI)
Egg Donor
Azoospermia
Surrogacy
PGD-PGS
Miscarriage
Ovulation Induction
Male Infertility Treatment
IVF Failure
8. Chennai Fertility Centre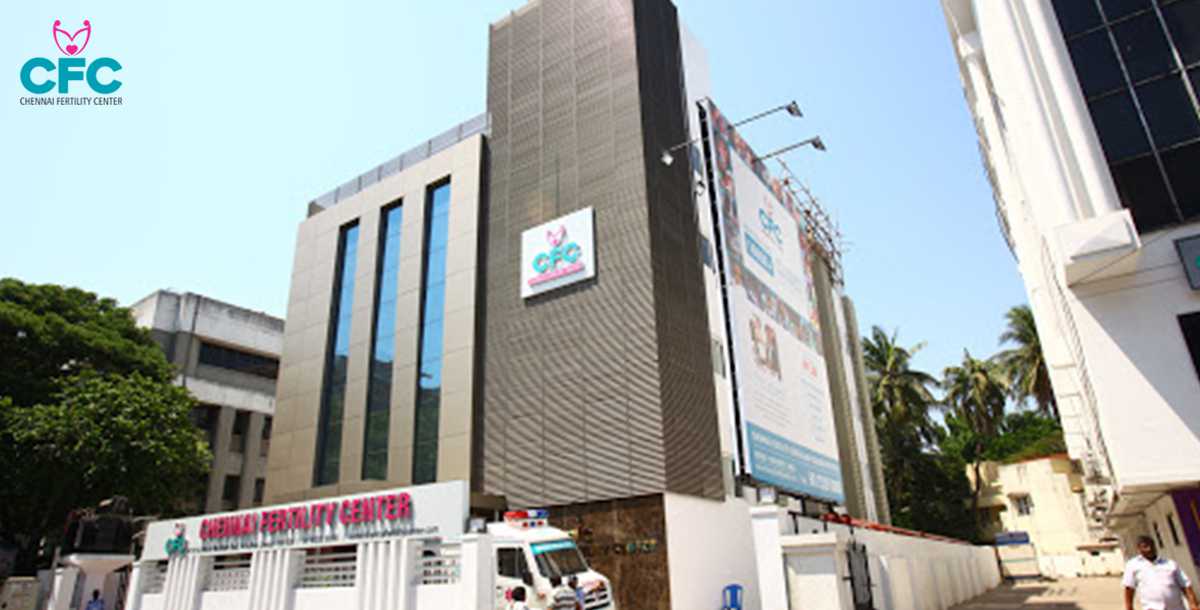 Chennai Fertility Center or (CFC), founded by V M Thomas, is a world-rated Fertility clinic that has helped deliver more than 45000+ IVF/ICSI babies worldwide. CFC takes pride in being recognised as one of the best fertility centres in Chennai. They have been dedicated to helping childless couples build families. CFC's highly qualified doctors and its highly reputed specialists provide expert treatment for all different types of fertility-related problems. CFC also has a designated laboratory that helps reach solutions faster. In addition to IVF, the Centre also provides treatment for many high end and rare treatments. CFC has created a world record for delivering more than 45000 IVF and ICSI pregnancies.
Chennai Fertility Centre Specialization
Ovulation Induction Or Controlled Ovarian Stimulation
Intracytoplasmic Sperm Injection (ICSI)
In Vitro Fertilization (IVF)
Embryo Transfer (ET)
Intrauterine Insemination (IUI)
Sperm Bank
Semen Analysis & Sperm Analysis
Embryo Cryopreservation/ Vitrification
Donor Oocyte/ Embryo Programme
Sperm DNA Fragmentation Test
Laparoscopy
Sperm Retrieval Techniques
Hysteroscopy
Blastocyst Culture
Open Hours – 9:00 Am – 5:00 Pm
Contact No. – 090252 50000
Address – 79/129, Nelson Manickam Rd, Rajaram Mehta Nagar, Aminjikarai, Chennai – 600029
9. Nova Fertility Centre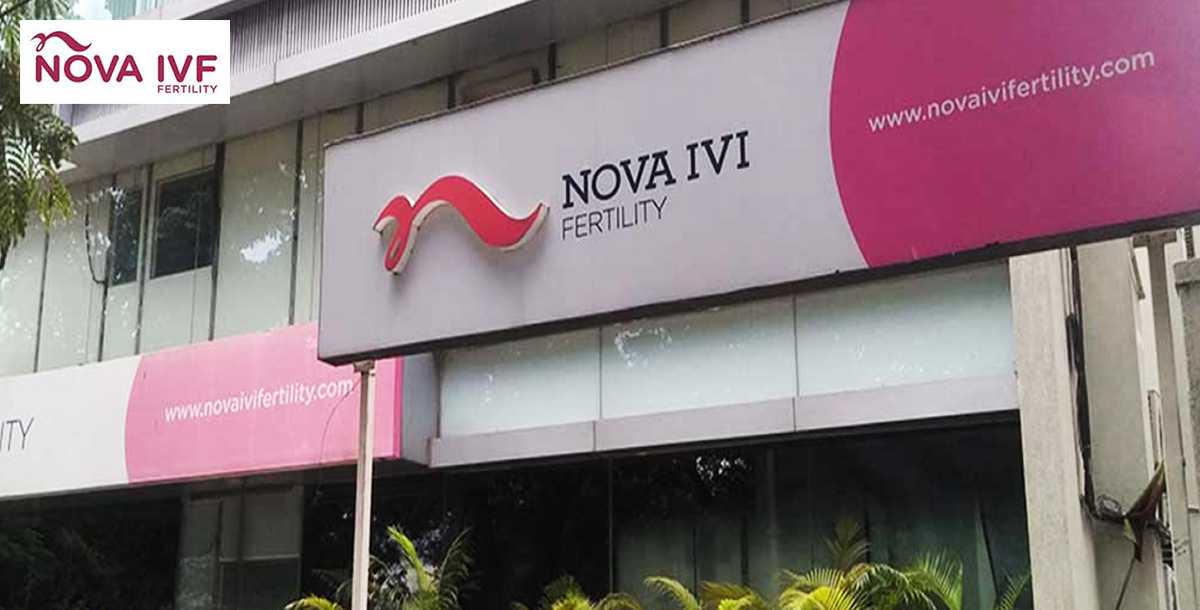 Nova fertility centre has grown immensely since its establishment. Today, they have over 36 fertility centres all over India. Their success and growth have been immense. They ensure the highest of standards with their services. The well-trained and professional team of doctors at Nova are the basis of their success. Their ethical and determined practices have made 38,000+ IVF pregnancies possible. Nova fertility centres have always dedicated themselves to improving in every way possible. From providing specialisation in various services to creating a safe environment for patients. They have successfully changed many lives and given a new ray of life to their patients.
Nova Fertility Centre Specialization
In Vitro Fertilisation (IVF)
Infertility assessment
Blood Tests
Semen Analysis
Intrauterine Insemination (IUI)
Endometrial Receptivity Array (ERA)
Intracytoplasmic Sperm Injection (ICSI)
Magnetic Activated Sperm Sorting (MACS)
Cryopreservation: Egg, Sperm and Oocyte
Donor Programs
Hysterosalpingogram (HSG)
10. Aakash Fertility Centre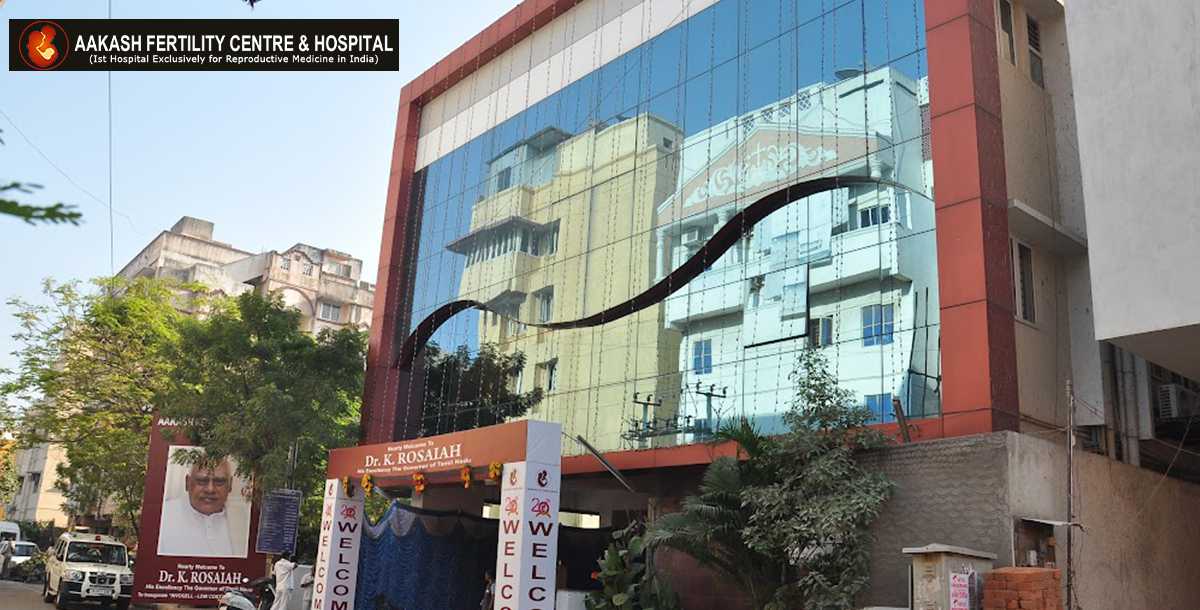 Akash Fertility Centre was exclusively established as a centre for reproductive medicine. The vast range of specialisations makes them a popular choice. They have an advanced team of doctors available 24×7. Aakash provides services of global standards and is committed to maintaining these standards. The whole process of infertility can be overwhelming for anyone. Aakash fertility centre understands the importance of having transparency in their communication with patients. Hence, they have created a safe and open environment for their patients to feel confident and share without any hesitation. Their complete approach from counselling to advanced treatment makes them a successful fertility hospital in Chennai.
Aakash Fertility Centre Specialization
In Vitro Fertilisation (IVF)
Reproductive medicine
Ovulatory disease
Male infertility
Obstetrics & Gynaecology
Pre Marital Problems
Intrauterine Insemination (IUI)
Intracytoplasmic Sperm Injection (ICSI)
Semen banking
Microsurgery for tube repair
Open Hours – 24×7
Contact No. – 072999 74701
Address – 10, Jawaharlal Nehru Rd, Opposite Hotel Ambika Empire, Thirunagar, Bhakthavathchalam Colony, Vadapalani, Chennai – 600026
FAQ's
1. How does IVF work?
IVF is a complex series of procedures that assists couples who have difficulty conceiving normally.
2. What is the success rate of IVF treatment in Chennai?
According to multiple research, IVF treatments have shown around 70% success rate and is the highest in India.
3. Is IVF treatment a difficult choice?
Medically IVF treatment includes a series of time-consuming, complex procedures. The treatment is costly and additionally, it often takes a toll on the mental health of the patient.
4. Are there any restrictions during the IVF treatment?
Smoking, drinking, consuming certain medications and exercising are often a NO during IVF treatment.
5. Does IVF increase the chances of twins?
It depends on several factors. The primary one is the number of embryos transferred. If both the embryos survive, then the chances of having twins increase.