"Responsibility is a virtue that gives rise to and enhances all the other virtues"
Wouldn't you be impressed by a young kid who can proper up his own toys or keeps the milk glass in sink even without being told? Of course yes, for a very simple reason that these kids do not think that the world is entitled to fulfill every single wish of them. They know how to take responsibility of their actions and understand the implication of their attitude.
Moreover, responsibility is not about ingraining some special skill, it's just about teaching the common life skills to the kids. But in today's world it is becoming exceedingly difficult for parents to take the time out to devise ways to make their kids responsible. That is why we have come up with these easy ways to help you to make your child responsible.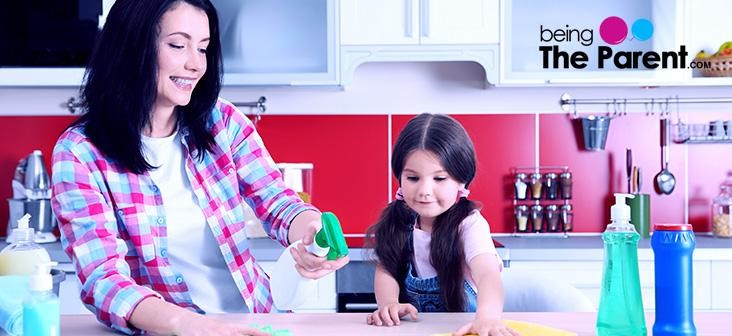 Best Ways To Teach Your Child Responsibility
Start Early: Teaching responsibility isn't a one day job, one must start it at a very young age. You can start off by asking your child for small favours. For example, you can simply tell him, "please give me your water bottle". Or "bring a spoon for me". It is not about the task that you make him do, but about teaching him to obey you. It doesn't matter if he can't accomplish the given task, what matters is that he should react upon your request.
Ask for help: You definitely have lots of work in the kitchen and at home. When your child wants you to play with her while you are working, don't lose your temper. Instead try get her involved in what you are doing and ask her to help you out with little chores. Notice how the little one learns to help when someone needs it.
Children crave attention. You can use this aspect of their behaviour to make them more responsible. Politely instruct your child to "pass the dishes" or "take off the coriander leaves from branch". You can use challenging words such as, "Are you up for a challenge?" Do you think you are big enough to help mommy?" "Are you smart enough to sort this pile of vegetables?" This will help your children take the task as a challenge and they will try to complete it accurately. Such practices will help them to understand the importance of working responsibly while you spend quality time with your toddler.
Become the guide: When you allocate a job to children, explain to them the correct way of doing it. Although, it is never advisable to suggest only one way. Let them explore and learn new ways to get the work done. But you should be clear, crisp and simple in giving them instructions and the desired outcome. For example, "I'd like you to put your toys in the toy box so that your room is clean."
You can put one toy inside the box and show them how to do it. You will be surprised at how good children are at following instructions. This exercise will pave the way for the child to become a responsible person.
Acknowledge your child's good work: Once your kid starts listening and responding to you,you also have to show acknowledge his efforts. Use encouraging words such as  "oh wow, you did an excellent job", "thank you so much dear", "I am proud of you my son".
In addition, you may reward him for some specific task. This will help your kid to focus more on given responsibilities. But don't make it a habit. Or else children will associate responsibility with material rewards.
Never discourage your little one by saying "you can't do anything correctly" or "I don't expect anything from you". This will demean your kid and he may shirk away from shouldering responsibilities in the future for the fear of failing.
Don't build sky-high expectations: Children take time to learn things. In their imperfection lies their beauty. Don't expect your child to clean the room to perfection. Appreciate the effort and applaud his hard work. Take one step at a time. If the first day you child plucked the coriander leaves from the bunch but created a mess, the next day teach him sort it in an organised manner. They may not do it to your satisfaction, but that's alright. Always remember, children need time whether you are teaching them a complex skill or trying to make them more responsible.
Follow a routine: Set an hourly routine for your kids. Children must know their meal, play and study timings. This will help in making them punctual and responsible about time. Routine makes them disciplined and organized.
Taking care of things: Children must be taught to respect and value the things they have. A child is not born with these qualities and these need to be imbibed in their systems carefully. Encourage your kids to use everything carefully. Don't buy everything that they want. Let them explain to you why they need it. Have a conversation about whether it is absolutely important or not, and then choose one thing from the list. Also, teaching children to keep things neatly can go a long way in making them responsible about their own belongings. You can show simple things like "how to store your pen, pencils, and crayons neatly." or "How to turn pages in the correct manner?" and "How to open book?" In this way you can teach them about being responsible for their belongings.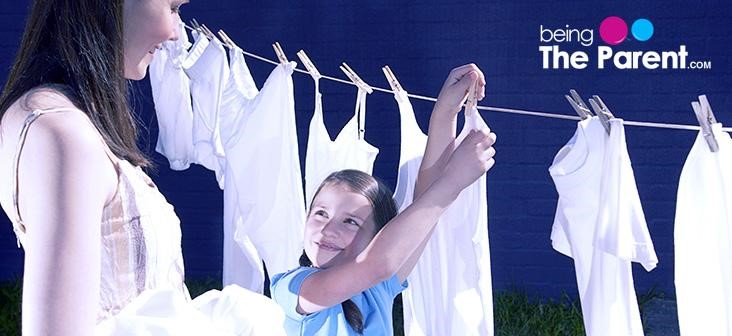 Apart from taking care of the above-mentioned points, as parents you must also keep in mind to,
Give age appropriate tasks
Never compare.
Teach through playing games and leading by example
Teach them in a way they understand
"Responsibility is not a tough trick, but a daily and routine social skill"