It is a myth that women with diabetes cannot breastfeed their babies. Diabetes is a condition in which your body produces an inadequate amount of insulin that converts glucose into energy. Insulin is a hormone that plays an important role in breastfeeding. Whether you have type 1, type 2 or gestational diabetes, it is important that you breastfeed your baby. If you happen to be a suffering from gestational diabetes during pregnancy, there are chances that breast feeding can pose some difficulties initially but with practice and patience you can establish a commendable feeding pattern that ideally suit both you and your little one. Also breastfeeding with gestational diabetes can prevent you from developing type 2 diabetes later in life. This article will help you to understand the relationship between breastfeeding and diabetes in a better way.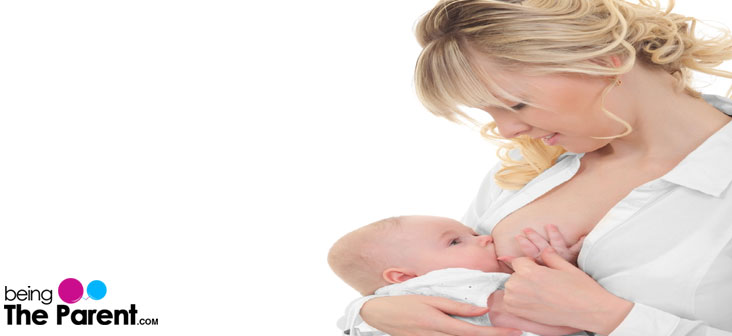 Benefits Of Breast Feeding With Diabetes
Breast milk is packed with nutrients and antibodies which are essential for proper growth and development of your baby. So importance of breastmilk cannot be overlooked for your baby. And if you happen to suffer from gestational diabetes, then there are added benefits related with breastfeeding. Some of them are:
Breast feeding has proven to lower the requirement for insulin by twenty five percent
When breast feeding, oxytocin gets released and this makes you feel better both emotionally and physically
Sugar is present in breast milk and each time you breastfeed the little one, your levels of blood sugar reduces
As mentioned earlier, breast feeding has been proven to lower the chances of developing type II diabetes in the later years
Breast feeding with gestational diabetes is also helpful in lowering the weight you have gained and keeping your weight in check after delivery
There is a probability that your baby might be a victim of hypoglycemia after delivery and breast feeding your baby will be the best way to increase your little one's sugar levels as breast milk contains a commendable amount of glucose that is digested easily
Most babies of gestational diabetic moms suffer from newborn jaundice and breast feeding the little one can help to flush out the extra bilirubin much faster
Breast feeding releases colostrums, that is actually the primary milk that is slightly yellowish in color and this comes in extremely helpful to help the little one's digestive system to develop and mature faster
Tips On Breast Feeding For Diabetic Moms
Given below are some simple tips that will help to normalize your sessions of breast feeding.
Apart from the three main meals, it is imperative that you have at least three snacks in between as well
Ensure that you check your blood sugar levels around eight to ten times daily while breast feeding
Make sure that you exclusively breastfeed your baby till she or he reaches six months of age and wait to introduce solids to his diet
Avoid consuming herbs that can alter your levels of blood sugar
It is important to eat enough protein and carbs before you feed your baby
Check your little one's weight on a regular basis to ensure that everything is normal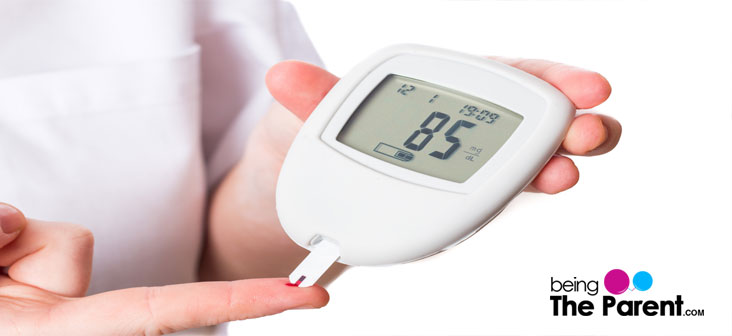 Precautions While Breastfeeding With Diabetes
Babies of mom who are suffering from diabetes have high levels of blood glucose comparatively. So it becomes imperative that the below mentioned precautions need to be taken:
Be aware of the fact that your baby may develop jaundice as this is extremely common among babies who have diabetic moms
You may initially have some difficulty in getting the milk flow properly for the first few days, but relax as this can be set right with proper guidance from your doctor
Breast milk tends to get sweeter if your blood sugar levels are high and this can impede your little one's weight. This makes it necessary to implicitly follow the diet recommended by the doctor in order to equalize sugar levels
Refrain from alcohol while breast feeding as it can lower your capacity of milk production and also increase your chances of developing hypoglycemia
Do not include fenugreek seeds in your diet as this can alter your blood sugar levels
If you happen to be on oral medication for diabetes, talk with your doctor and ascertain that these medicines do not have any harmful effects on your baby as you are breast feeding
Your doctor is the perfect person who can guide you and provide you with the best medication and advice regarding this issue. So ensure that you regularly check your sugar levels and keep you doctor informed about the same
As a diabetic mom, it is quite natural for you to be tensed about breastfeeding. Relax, as breastfeeding is perfectly safe even if you are diabetic and with right precautions and carefully monitoring your blood glucose levels, you and your baby are perfectly safe. Your partner's support will also help you to tide over any issues that you may face due to your diabetes. So go ahead and begin breast feeding your new born without any apprehensions as breast feeding with gestational diabetes has immense benefits for both you and your little angel who has just entered the word.