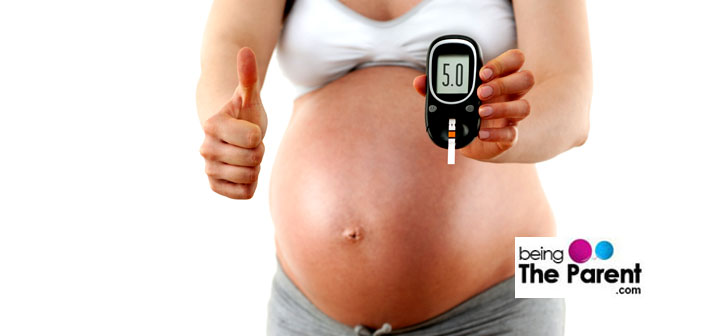 The good news first. Yes, a diabetic woman can get pregnant. They can also deliver healthy babies. However, this is possible only if there is a tight control over the blood sugar levels before and during pregnancy. Unless you take enough precautions before conception, it can result in your baby having birth defects, some of them lifelong conditions. That is because high blood sugar levels can harm your baby in the first few weeks of pregnancy itself, even before you know that you are pregnant! But again, there is no need to be dismayed. If you are willing to make change to your diet and life style, and remain cautious throughout your pregnancy, it is possible that you do not face much complications.
Risks For The Baby If Mother Has Diabetes Before Getting Pregnant?
If you have diabetes, then your baby is at an increased risk for certain birth defects. This is because the high glucose in your blood, along with ketones, passes to the baby through the placenta. Read more about ketones during pregnancy here. This increases your baby's risk of:
Kidney problems
Brain defects and nerve problems
Heart defects
Jaundice
Respiratory problems
Apart from these risks for the baby, there is also an increased risk of miscarriage and still-birth if the mother had poorly controlled diabetes before conceiving. A mother's diabetic eye and kidney problems may also worsen. The mother is likely to have a difficult delivery, and suffer from infections in the urinary tract. A baby's organs get formed by 7 weeks post conception, hence it is critical that you control your blood glucose levels before you get pregnant. Further, the chances of a premature delivery and giving birth to a larger baby are also high. Finally, there is also a good chance that the baby will develop diabetes later in his/her life.
Why Is It Important To Control Blood Glucose Levels Before Conceiving?
It is very important to start controlling your diabetes before you plan a child. This is because most of your baby's organs start forming during the first trimester of your pregnancy. If you are not actively controlling your sugar levels, then, by the time you realize you are pregnant – usually in the 6-8 weeks – most of your baby's organs would be completely formed. If you were diabetic during this period, the chances of birth defects in your child increases by many folds.
What Should Be My Target Blood Glucose Levels For Pregnancy?
Before getting pregnant, the target blood glucose levels should be:
60-120 mg/dl (fasting, taken first thing in the morning)
100-150 mg/dl (taken one hour after meal)
Please note these ranges might vary a little depending on the country and health protocol your doctor is following.
Along with reaching the target blood glucose levels as prescribed by your doctor, it is also important that you lead a healthy lifestyle so as to reduce further complications in pregnancy. If you have type 1 diabetes, you will probably be checked for thyroid as well.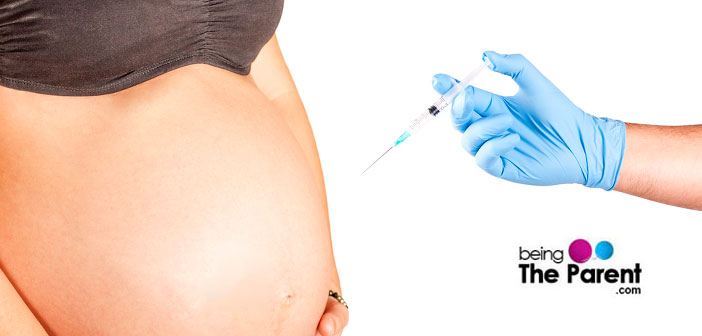 Type 1 Diabetes And Pregnancy
If you have type 1 diabetes, you can have a healthy baby provided you control your blood sugar levels before you conceive. It is advised that you see a specialized gynaecologist along with an endocrinologist to change and alter medications as you will experience low blood levels and thus need more insulin. The need for more insulin arises from the hormones that the placenta produces as the baby grows. Keeping a frequent check on your blood sugar levels will help you happy, healthy baby.
Type 2 Diabetes And Pregnancy
Type 2 diabetes calls for a lifestyle change. Make sure you follow a healthy lifestyle with an exercise and diet plan. If you are on some diabetes pills, your doctor may change them or switch to insulin as some of these pills can be dangerous during pregnancy. It is important to stay attuned to your blood glucose levels and monitor them closely.
I Have Diabetes. How Can I Ensure The Health And Safety Of My Baby And Myself?
Considering the risks involved both for yourself and your baby, it is important to take enough precautions before trying to get pregnant. Follow the below tips to increase the chances of giving birth to a healthy baby:
Do a pre-pregnancy test to assess your blood sugar levels. This will help you to plan diet changes
Check with your doctor if you can continue your current diabetic medications while trying to get pregnant. You will most likely be advised to switch to insulin injections
Take a folic acid supplement after consulting with your doctor
Regularly monitor the blood sugar levels. We advise buying a test kit at home for convenience
Make some life style changes like regular exercise and diet control
Consult a specialist. Since you are likely to have a high risk pregnancy, it is better to consult someone who has experience in treating pregnant women with diabetes (this is different from gestational diabetes which occurs after pregnancy). Get a target A1C level from this specialist and work towards getting to that range
All the above information holds good for pre-pregnancy. Once you are pregnant, there are two kinds of diabetes that can affect you:
Pre-gestational diabetes (or overt diabetes): This is a condition, like yours, when diabetes occurs before pregnancy
Gestational diabetes: This is when a pregnant women is detected to have too much glucose in the blood during the pregnancy. Read about it in our article on Gestational Diabetes here. Further, for more information on how to control diabetes during pregnancy, refer to Top 5 Ways To Control Diabetes During Pregnancy here