Longing for your various favorite street food items during pregnancy is perfectly normal especially when you have so many tempting and mouthwatering choices available in the form of chaats, golgappas, pakoras, bhelpuri, dahi bhalles in the market. However, now that you are pregnant and have to look after the tiny life inside you, we will advise you to be wary about the ingredients and hygiene of the street food that you are so much craving to eat.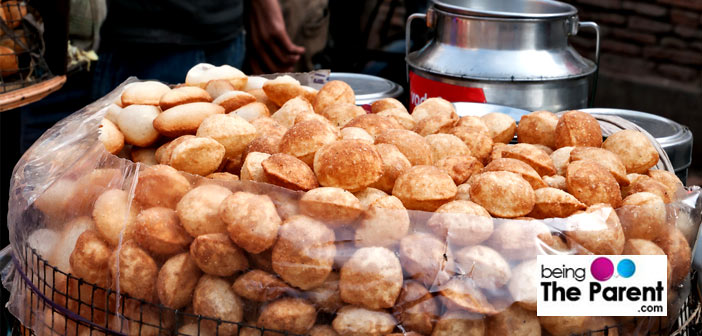 Should Street Food Like Chaat And Gol Gappe Be Avoided During Pregnancy?
Top 15 Tips To Ensure Street Food During Pregnancy Is Safe For You
Should Street Food Like Chaat And Gol Gappe Be Avoided During Pregnancy?
Well, yes.
The reason it's advised to avoid eating street food while you are pregnant is that your body is vulnerable and hence it is imperative to be careful about what and where you eat. Pregnancy can put you at a higher risk of getting infected with many ailments. If infected, you will have to take medications and taking too many medications is never good for the baby. The other reason for which you should try to avoid eating street food is that at the time of pregnancy your immunity is not strong and you are more susceptible to various types of diseases and infections as compared to others or when you were not pregnant. Heartburn and acidity are also common during pregnancy, and street food can make them worse.
Though eating all the sweet and savory cravings is not all that bad, but during pregnancy, it's important for you to be more careful about what you are eating. Having street food while you are pregnant can put you and your baby at higher risk of getting infected and attaining infection can pose danger to your unborn child.
Top 15 Tips To Ensure Street Food During Pregnancy Is Safe For You
If in case you are craving for the spicy and tangy street food, then preparing them at your home can be a better option for you. Not only the food will taste good, but it will also be healthier and you can even make it according to your taste buds. However, if your culinary expertise is limited and cravings are getting uncontrollable then read the below checklist thoroughly. We have compiled the most important points for you to keep in mind when eating any kind of street food.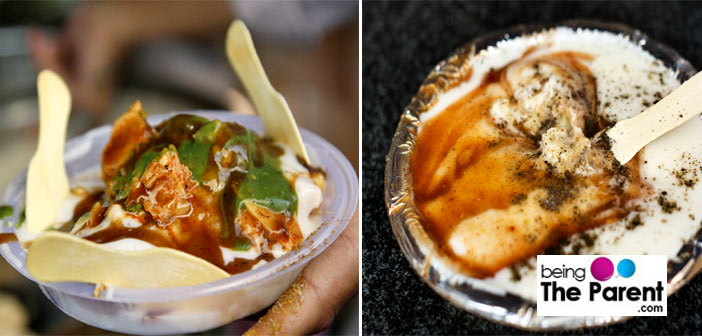 Choose a food joint which is reputable and clean, look for better food quality and hygiene. Mostly, you will get the names of such joints through the people you know, check them out
Water can be a prime source for various infections, so watch out what you are drinking, try to drink only sealed bottle water
To be on a safer side better to eat a smaller amount of your favorite street food first time, if all goes well then you can try the same food joint again when required
It's best to avoid preparations which involve uncooked and raw vegetables as they are the major cause of food poisoning such as roadside burgers and sandwiches
Try to avoid any sandwich or recipes containing raw or under-cooked eggs as they may be contaminated with salmonella bacteria and can cause problems like vomiting, diarrhea
Try to avoid all those milkshakes available with street vendors as it's impossible to ensure the freshness of fruits and milk used by them. Most of the time they even add the artificial essence of the fruit in order to mask the false odor of the milk shake. Even the ice used for serving it chilled can be a source of many infection borne diseases
Opting for all those tempting dahi bhalle can also be a harmful choice to eat as in most cases eating too much sour curd can upset the stomach. Moreover, bhallas are made from fermented daal, this can also cause a problem
It's best to go for cooked and safer chaats like aloo chaat, aloo tikki without any curd and chutney. Choley bhature can also be a good option If you don't have any acidity problem
Avoid eating cottage cheese or paneer in any form as quality and freshness of these items are always questionable
Eating fruits are good during pregnancy but eating them as a fruit chaat from a roadside stall can prove fatal for you and your baby as they can be a major source of bacterial contamination. Besides they are unhygienic. Best idea will be to cut your favorite but fresh fruits at home and then sprinkle some chaat masala into it
Be cautious in eating street chaat especially during monsoon season as chances of water contamination are much higher than usual
Instead of eating chutney offered from street vendors try eating tomato ketchup or any other fresh and sealed safe sauce from home
You will be tempted to eat the kulfis and other ice-cream bars – avoid the ones that are not branded and properly stored
You can even skip the sprinkled mint and coriander leaves and opt for chaat masala instead
The cane crushing machine used to make sugarcane juice can be a colony of germs. Avoid sugar cane juice
Craving all those spicy, tangy, and masaledaar dishes available at the roadside stall is okay but it's important to keep in mind that your cravings should be met with high quality standards. Most of the time food is the major source of food poisoning, infections and some other disorders as well. Best would be to look for the recipes of these foods online and try to make them at home. It can be a fun and safe eating option for you.