You have delivered your bundle of joy just a couple of months ago, and you are elated! You are nursing your child, changing their diapers, spending sleepless nights taking care of your little one, and experiencing a gamut of beautiful emotions called motherhood! You are just about back to leading a normal life. However, your menstrual cycle has not returned to normal and hence ovulation is hard to predict. And just then, you realize that you are pregnant again …
You are now staring at the challenges of having back-to-back babies – babies born 18 or fewer than 18 months apart. You are confused, excited, exhausted and thrilled – all at once. And you are weighing all your options, speaking to people with back-to-back babies, reading up as much as you can, and seriously planning your finances.
Here is a guide to everything you would like to know about having back-to-back babies:
Back To Back Pregnancy Risks And Complications:
A research by Mayo Clinic on pregnancy spacing underpins the importance of family planning and highlights the factors that new parents should consider before conceiving again.
The research suggests that beginning a pregnancy within six months of a live birth is associated with an increased risk of premature birth, low birth-weight, placental abruption- where the placenta dislodges itself (fully or partially) from the inner walls of the uterus before delivery, low birth weight, congenital disorders, schizophrenia.The research also hypothesizes that pregnancies within 12 months of a live birth could be associated with an increased risk of autism in the second child.
Some independent studies have postulated that breastfeeding mothers are more likely to conceive twins. However, these studies have not been corroborated.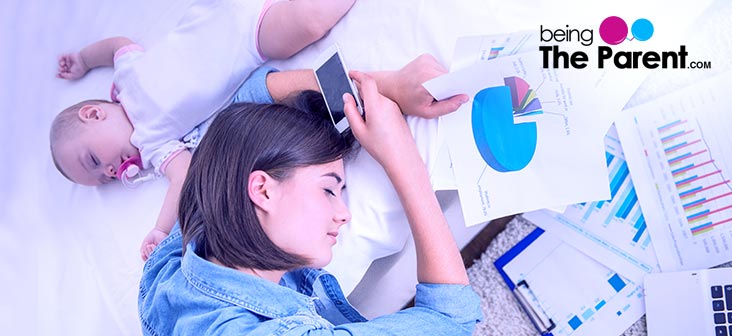 Challenges Of Having Back To Back Babies:
Pregnancy and delivery takes a toll on the mental, physical, emotional and psychological health of the mother. Time and proper care are essential to help the mother recover from the first pregnancy.
Breastfeeding-

Medical experts and healthcare providers recommend only breastfeeding the baby for the first 6 months. Another pregnancy within six months of giving birth can affect milk production and the breastfeeding process. Hormonal changes after conception changes the taste and consistency of the breast milk, and you may experience your breastmilk supply to be tanking. Your breastfeeding baby might never feel full causing them to wean themselves.

Exhaustion-

Juggling both, a new pregnancy and breastfeeding could deplete you or your reserves of iron and folate, leaving you exhausted. Indigestion, mood swings, weakness and malaise could further expose you to the brink of postpartum depression.

No time to lose pregnancy weight- A second pregnancy close-on-heel your first delivery, might eliminate the prospect of postpartum exercise and losing the weight you had gained during your first one. For some women, this might affect their body image and hit their self-esteem pretty hard.
Less time for your baby-

You certainly do not want to miss out on the joys of motherhood, especially in the first year of your baby's life. You want to capture every milestone, and a second pregnancy might not leave you with enough time at hand to do so. Your growing belly might make it difficult for you to carry your baby. Rolling in bed and crawling with your little one will be out of question.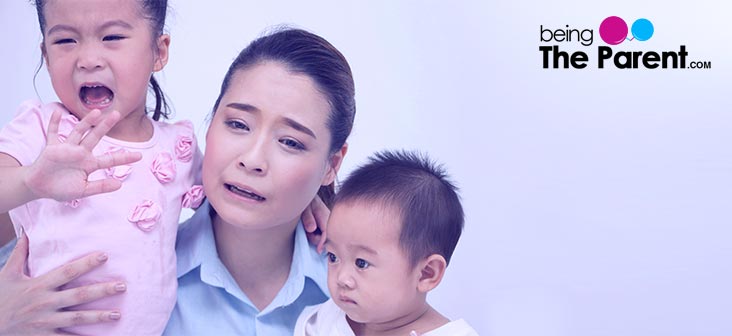 Doubling up on expensive stuff-

With one baby in tow and one in the belly, you really should think about doubling up on all the big-ticket items such as strollers and prams, cribs, warm clothes and more living space! Your financial planning might take a beating, and you might have to restructure your priorities and finances.

Sex life will take a backseat-

Breastfeeding and pregnancy lead to certain changes in neurochemicals of the brain which alter testosterone production and other pro-sexual neurochemicals such as dopamine and oxytocin. This mandates your sex life to take a backseat.
Joys Of Having Back To Back Babies:
Long days, insane noise levels, messy homes, unbeatable stress, but I wouldn't have it any other way – says every mother who has had back-to-back babies. Yes, despite, all the risks, complications and challenges, having another baby soon after your first brings you that warm, fuzzy feeling when you think of-
Your children will grow up together

– thus cutting the chaos of initial years such as changing diapers, potty training, teething, avoiding falls and so on, in one fell swoop.

Your children will learn a lot from each other –

They might have similar interests, they might become playmates, they might study together and in the future, might also share a friend circle. You will also be assured of your children keeping a watch on each other and being each other's confidantes.

A double dose of love –

With two babies close in age, you get double the number of kisses, and warm cuddles. Add to this, the baby scent and soft skin rubbing against yours all day and night.
Having children close in age or having children several years apart is a parenting decision that every couple needs to make. Nobody can make that decision for you. Remember, nobody can ever make you feel ashamed or embarrassed for being pregnant. Think it through, take all the precautions, and enjoy every moment of each of your pregnancies.