Are you pregnant and looking forward to welcoming your baby? Are you busy doing some baby shopping before your little bundle of joy arrives? You don't have a clue and curious to know which diaper to pick for your baby? You have two options when it comes to diapering – buying disposable diapers or cloth diapers. There are pros and cons associated with both the diapers (read more about it here: Cloth or Disposable Diapers?). However, once you decide on cloth diapers, there are a number of options available for you in the market today. Here is a cloth diaper buying guide to help you make an informed decision.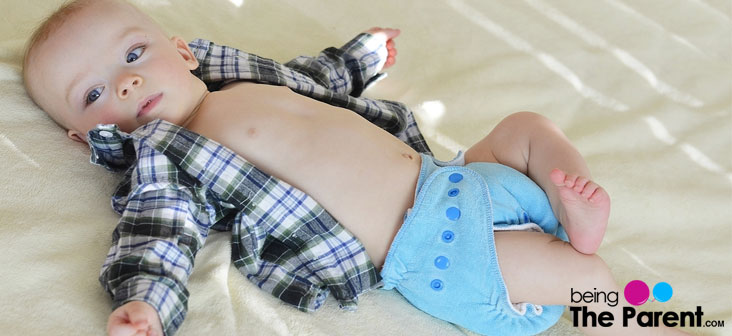 What Is A Cloth Diaper?
 The Benefits Of Cloth Diapers
What Are The Different Types Of Cloth Diapers?
8 Best Cloth Diapers Available In India
How Many Cloth Diapers Do You Need?
What Is A Cloth Diaper?
A cloth diaper is a reusable diaper made of fabric that you can wrap around your baby's bum. It can make staying in place by means of Velcro closure, snap button or hook and loop closure. When soiled, you can just wash the cloth diaper and dry it and reuse it, unlike the disposable diapers, which need to be thrown away so these cloth diapers more eco-friendly. Also, they are as easy to use as the disposable diapers.
The Benefits Of Cloth Diapers
There are many benefits to cloth diapers over disposable diapers as they are:
Effective and Comfortable
More Economical
Reusable
Healthier as they do not contain any chemical absorbent like in disposable diapers
What Are The Different Types Of Cloth Diapers?
The different types of cloth diapers available in the market are:
Flat cloth diapers: These are the standard cloth diapers we grew up wearing. They are necessary cloth pieces that can be folded and pinned in multiple ways
Prefolds: These are already folded and stitched, with multiple layers of clothing to increase the absorption
Diaper covers: They are plastic covers that you can fit over a cloth diaper with a Velcro fastening. This will ensure that the diaper will not leak. You do not need to change the diaper cover as often as the cloth diapers
Pocket diapers: They are a combination of prefolds and diaper covers rolled into one
Hybrids: They are similar to pocket diapers, but with the extra option to insert even disposable diaper pads in it, in addition to cloth diapers, essentially giving you the flexibility to use the best of both worlds in one diaper system
There are so many kinds! And this can be confusing. But here are the top cloth diaper brands available in the Indian market to help you choose.
8 Best Cloth Diapers For Babies Available In India
Here are 8 Best Cloth Diapers For Babies:
1. BumGenius:
This is the most famous and highest quality cloth diaper brand available in the market. They are a global brand, expensive, but much more durable than the rest. One BumGenius diaper costs around Rs.1320 in India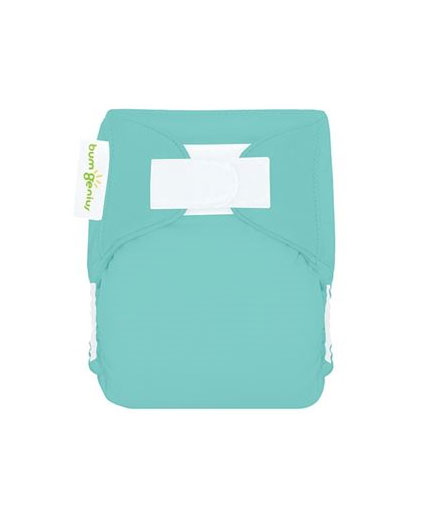 2. Bumberry:
This is an Indian cloth diaper brand, which costs around Rs.820 per diaper. They offer diaper covers, pocket style diapers and inserts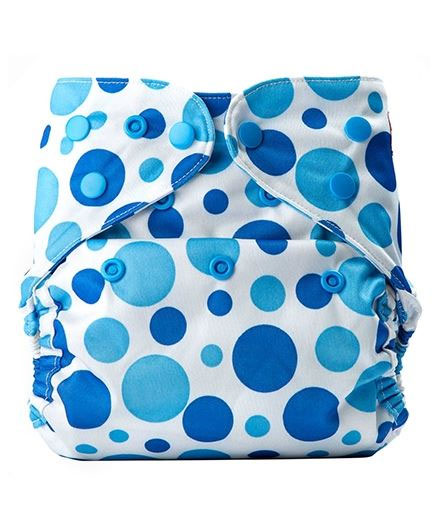 3. Bumchum:
This is an Indian cloth diaper brand, which costs around Rs.720 per diaper. They have three varieties: Fitted (which is a pocket diaper with two inserts), Cowboy (which is a diaper cover with one insert) and Natural (which is specifically designed for babies with sensitive skin)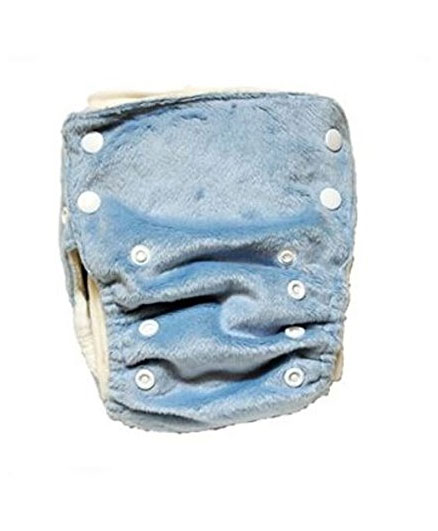 4. Babyhug:
Babyhug offers diapers made of cotton and muslin cloths, which are very economical (around Rs.250 for a set of five). They offer both flat cloth diapers, prefolds and diaper covers
5. Babyoye:
The famous online shopping portal has their in-house cloth diaper brand. They offer both cloth diapers and diaper covers. They offer pocket style diapers with lining which is made of 100% cotton and is breathable and durable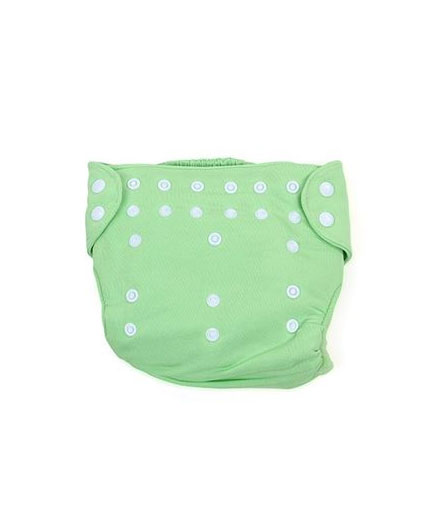 6. ChuddyBuddy:
This is another Indian brand which is known for its adorable diaper prints. Chuddy Buddy Cloth Diapers were launched by a mom entrepreneur who understands the needs of modern moms and their sensitive babies. They cost between Rs.500 and Rs.600 and come in a large variety of colors and prints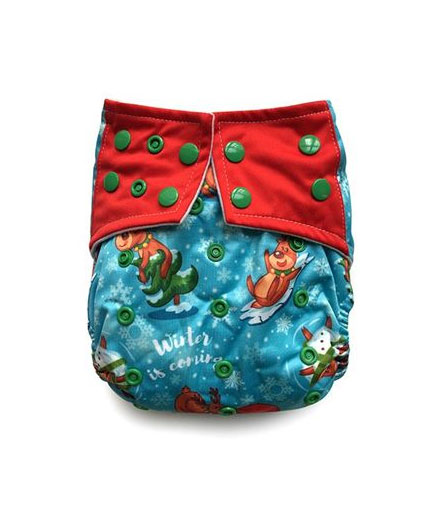 7. Farlin:
Farlin is a baby care brand that offers a wide variety of baby products, including both disposable and cloth diapers. They are a famous brand and hence they are premium priced. In addition to diapers, they also offer safety pins to pin up flat cloth diapers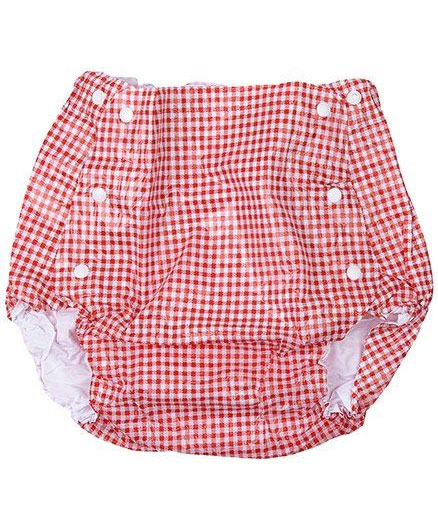 8. Tinycare:
This is an Indian brand, again priced very competitively at Rs.300 for a pack of 5. Tinycare cloth diapers are made out of soft cotton material which allows baby's skin to breathe and keep them comfortable. These diapers are soft and absorbent and provide the best protection for babies and come in lot of options like Velcro closure as well as strings tie up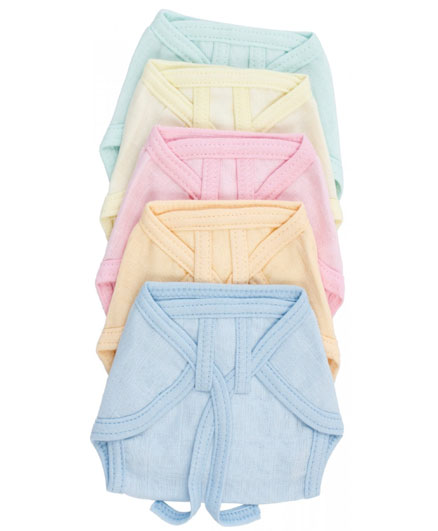 Whichever brand you pick, make sure you read the instructions very clearly, especially the washing instructions. Also, be aware that some of the diaper covers will lose waterproofing in time. So keep a watch on when to buy new ones.
How Many Cloth Diapers Do You Need?
It really depends on your washing schedule. Let us imagine you will have to change your baby's nappy 10 times, and imagine you are planning to wash every 2 days. Then you will need 20 diapers and about 4-5 more as backup. 25 cloth diapers it is! Watch out for your baby's poop schedule and take a call on the number of diapers you will need.
Cloth diapers have a number of advantages over disposable ones. Now that you know all about the best cloth diapers that are available in the market, you can go ahead and choose the one that best meets your requirement!
Hope this article on 8 Best Cloth Diapers For Babies is helpful. Here are a few more articles that might interest you: