When you are pregnant you tend to be extra careful about everything thing you do, especially whatever you consume. It is justified, since your one careless move can affect your baby. Things change post delivery though, some women get a little careless with their diet and health. In fact, postpartum is a crucial period and you should be extra careful about your diet and even the oral contraceptive you take.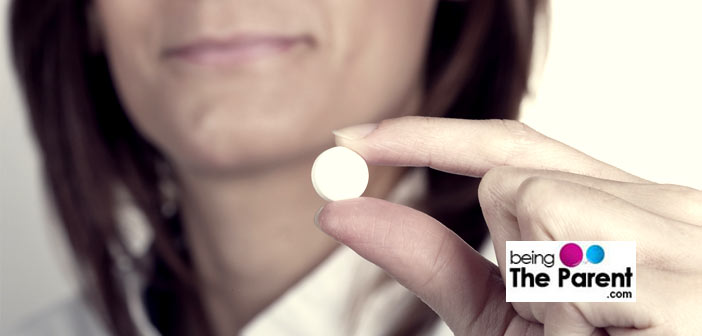 Why Is Postpartum Contraception Important?
First and foremost, postpartum contraception is a subject you need to discuss with your doctor as soon as you have delivered. Some women think that they if they breastfeed they will not get pregnant, which is not completely true. Feeding the baby frequently with no supplements gives around 98% protection against getting pregnant, till the baby is about six months of age and begins to have solids. Breastfeeding can act as a contraceptive for some time (provided your baby feeds only and only on breastfeed, with no supplements like water and even a pacifier), but it also depends on your own body chemistry. You will also be fertile once you get your periods again after delivery, which indicates that you will be ovulating soon. Hence, between you, your doctor and your spouse, you need to arrive on the method of contraception after your delivery.
Is It Safe To Use Oral Contraceptives While Breastfeeding?
Yes, if the oral contraceptive pill progestin-only. Regular oral contraception that contains estrogen is not suitable for lactating mothers, owing to the effects it has on milk production.
How Do Oral Contraceptive Pills Affect Breast-milk Production?
Consumption of regular oral contraceptives can have a drastic effect on both the quality as well as the quantity of the milk. Contraceptives that contain estrogen reduce the volume of the milk significantly. In some cases, the estrogen in the contraceptive pills decreases the phosphorus, calcium and protein content in the breast milk, hence hampering the quality of the milk. The effect of estrogen on breast milk varies from person to person. Some women may not develop such adverse reactions to estrogen while for some lactating women estrogen can be very harmful. Lesser supply of milk may make you wean your baby earlier than you like, and you may need to feed your baby additional supplemental diet.
How Do Estrogen Contraceptive Pills Affect The Mother And The Baby?
Contraceptive pills containing estrogen when consumed by the mother; enter the milk and make its way to the baby. There is no concrete evidence to prove it but some experts believe that estrogen in the contraceptive pills can affect the reproductive system of the baby. It may also pose a threat to the baby's liver which is not developed enough to metabolize the hormones. Since the milk carries estrogen and decreases the quantity of minerals, this could make the child more irritable.
Oral contraceptives don't pose a major threat to the mother unless the mother has a history of gestational diabetes, in which case oral contraception can aggravate the issue. In rare cases, the estrogen in the contraceptive can also cause bilateral breast augmentation.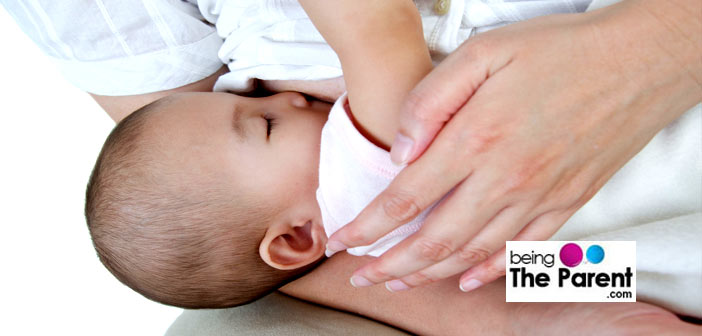 The Verdict
It is absolutely unsafe to take contraceptives that contain estrogen, postpartum. Most doctors recommend that you do not even take progestin contraceptive for at least six weeks after delivery. Progestin contraceptive pills do not hamper the milk supply, and even if some of it is passed to the baby through breast-milk, it does not indicate any harmful effects. In case you are planning to opt for a combination of estrogen progestin contraceptive, despite the risks, it is highly recommended you wait until 6 months after you have delivered.
What Are The Other Alternatives To Oral Contraception After Delivery?
For most women, breast feeding itself becomes a natural contraceptive till their baby feeds exclusively and only on breast milk, without any supplemental diet. This reduces the likelihood to conceive to 0.5- 2 percent. Also during breast feeding your body releases excessive prolactin; a hormone that is not favorable for ovulation. However, prolactin is only produced in excessive quantity during breastfeeding if you are breast feeding immoderately and you haven't got your period since the delivery. Absence of menstruation and excessive prolactin, considerably decrease the chances of getting pregnant while breast feeding
But if you want to be 100 % certain there are other alternative contraceptive methods, you can resort to.
Progesterone only pills: These contraceptive pills are only made with progesterone and contain no estrogen. These pills are relatively much safer and are also readily available in the market. However, it is suggested that you go by the doctor's recommendation
Progesterone Shots These are basically shots that act as contraceptives. These shots contain high doses of progesterone and are irreversible. It is better to consult your doctor before going for these shots, incase high levels of progesterone don't suit your body
Condoms Needless to say, condoms are your safest bet while you are breastfeeding since you do not partake anything or subject your body to any external hormones
Diaphragms A latex or silicone diaphragms is also an effective contraceptive and it won't affect the quality of the milk or the baby, but you might have to wait a bit since, a diaphragm can only be placed only when the uterus has returned back to its original shape post delivery. Hence you cannot opt for diaphragms until it has been 6 weeks since your delivery
IUD IUD is a device that is placed in the uterus by a doctor. It is an absolutely safe option for lactating mothers
Read more about contraceptive choices after having a baby here.
Wondering when you can have sex after having a baby? Find out here!