Just given birth to your precious bundle in the midst of the sweltering summer heat? Apart from coping with the heat during pregnancy, after delivery, one becomes very apprehensive as a new mom about how your little precious will thrive in this climate. Overheating has often been related to Sudden Infant Death Syndrome (SIDS) and it can turn quite dangerous for your baby as they are not yet equipped to adjust their body temperature by themselves. Overdressing your baby can cause heat rashes and overexposure to heat can cause the little one to develop sunburns or a heat stroke. Hence, it may get tricky when you are dressing your baby in the hot season, keeping her both safe and comfortable.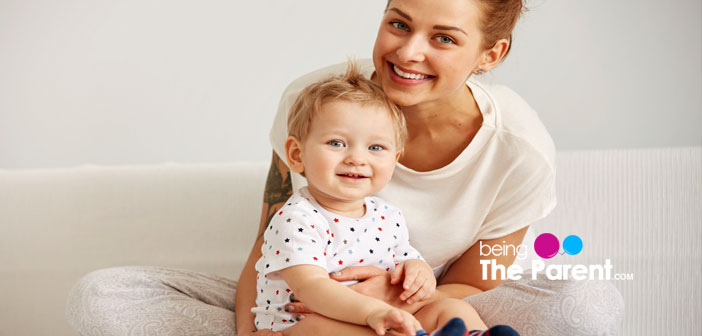 Do not panic, as all you need to do is ensure they are dressed perfectly to challenge the heat and are comfortable in every sense of the word. And the mantra here is – trust your intuition – mothers always know when their babies are uncomfortable.
How Can I Know If My Baby Is Getting Overheated?
Little babies begin to feel very irritated and start crying when they feel the high temperatures and so it is vital you know how to make sure that your baby is dressed properly to beat the summer heat. Babies do not have the capacity to sweat like adults do and so they become overheated very soon. There are some simple signs that make you realize that your little one is unable to bear the heat. Simple tell tale signs which convey that your little one is getting heated.
Breathing becomes quite rapid and fast
The little baby's skin feels quite hot to touch
Your baby's face begins to flush
The baby starts crying unnecessarily and becomes extremely irritable also
The baby may also appear to be quite lethargic
Always bear in the fact it is very important you need to be extra vigilant and be on the lookout for any tell tale signs mentioned above to ensure your baby is cool and comfortable during the entire summer season. If this is your baby's first summer, do go through these amazing guidelines for taking care of the baby in the hot season.
Given below are some really wonderful tips that will help you to decide what is best for your baby during the summer season.
8 Tips To Safely Dress Up Your Baby In Summer
Pick the right clothes: It is imperative you adorn your little baby with only light weight cotton clothes. Never use any kind of synthetic material as these materials absorb heat and will make your little one extremely uncomfortable. Steer clear of adorning socks for the little one and store them away for the cold season. It is best to stick to light colored clothing or even just whites during summer as it is a known fact that lighter shades help to keep one's body cool. The same applies for your little prince or princess too. Follow the safe dressing tips for newborns
Protection from the sun when outdoors: Opt for long sleeved clothing when you take your little one for an outing to ensure all parts of the body are well protected against the sun. Ensure your baby is also equipped with a sun hat that has a really wide rim and fits perfectly. Also take care not to step out with your little one during the peak hours of heat from 10.00 in the morning to 5.00 in the evening
Diaper choice: Go for cloth nappies rather than synthetic disposable diapers as disposable ones emanate warmth and will make your baby's bums sweaty. Disposable nappies do not allow the air to circulate and can even trigger a nappy rash in the areas where sweat tends to collect
Shun the layers: Many people say that a baby should be dressed in an extra layer than what you are comfortable in. However, we'd suggest that you take stock of the weather by yourself and trust your intuition. Never dress your baby in many layers as even this may become uncomfortable and hot for your little mite during this warm weather
Make the pram summer friendly: If you are planning to take the little one out in a pram, ensure you remove all extra padding present in the pram since the pram can get heated and transfer this heat to your little one. Also, if you are going out, dress your baby in full sleeves and pants – like a onesie that covers the arms and the legs/li>
Using cosmetics: Avoid using too much of cream or lotions on your little one as they tend to irritate your baby's sensitive skin during the hot summer heat. Avoid using too much baby powder too soon after a bath when applied on moist skin after a bath may trigger discomfort and irritation in the hot season
Strip to the nappy: If you find the day extremely hot, it would be a good idea to strip your little one down to his nappy and then wrap her up in very light cotton or muslin cloth when sleeping that will make them feel extremely comfortable. Your baby can also play and have fun in just a nappy, and rest assured, she will sure be saved from heat. However, make sure that ac's or fans are not running, or are maintaining a very subtle temperature
Pack an extra dress: It is advisable to always pack extra clothing of both options namely cooler clothes and warmer clothing if you are going out so that you can dress her up accordingly if there is a sudden change in the weather
You may get umpteen advices as to how to take care of your new born in this hot season – some people may advice not to use air conditioners while some may ask you to give your baby water to keep her hydrated. If your baby is exclusively breastfed and younger than 6 months, you do not need to give her water even in very hot conditions – breast milk provides all the necessary hydration that your baby requires. However, your baby may want to feed more often as the foremilk that comes initially is lighter and thinner. If your baby is formula fed, you may seek your doctor's advice on offering water to her. For older babies, lassis, smoothies, milks hakes etc. can help her stay cool and comfortable. Remain level headed and take care to see that you take the right kind of care during this season that will make your precious bundle safe and cozy from the smoldering heat. Seek the advice of your baby's pediatrician and make the right choice. It is imperative that you attain a perfect balance between keeping your baby well covered at the same time cool to ensure that the baby is well protected.
All these tips are certain to help your baby combat the summer heat and help your little one breeze through those hot months comfortably.