Back pain, swelling or headache, we often have quick remedies for these pests – Over-the-counter drugs. They save you from waiting in the long queues at the clinic and provide temporary relief too. The most commonly used analgesic in our household is aspirin. It is available in the form of Disprin, Anacin, Saridon and the list goes on…!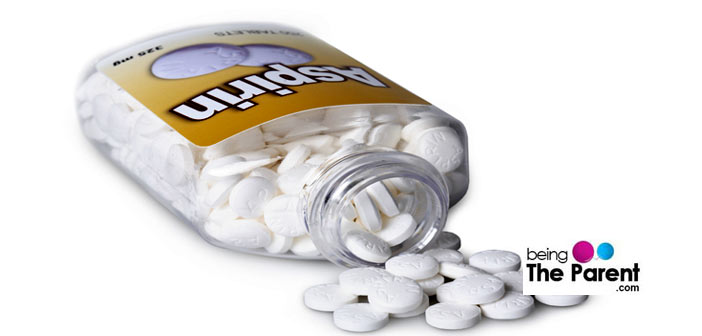 Aspirin (scientific name: Acetylsalicyclic acid) is mostly used to treat fevers, aches, swelling and as a pain reliever. But you must NEVER ever give aspirin to your children as research shows that aspirin can trigger a fatal illness, the Reye's Syndrome. Parents sometimes think of aspirin a quick relieving drug for fever, viral illnesses, flu etc., but with the advancements in research have identified serious side effects of aspirin in children. If you use aspirin and have previously given it to your kid or think it will be fine to give it to your child, you must surely read below:
Does Aspirin Have Side Effects On Children?
Though aspirin is approved to be given to children aged above 2 years, yet caution must be exercised. A child with chicken pox or any flu should never be given aspirin. Prolonged use of aspirin or intake of greater doses may lead to below side effects such as wheezing, irritation of stomach, nausea, indigestion or vomiting. Aspirin can also lead to internal bleeding, yellowing of skin and eyes and may even trigger asthmatic attacks.
Some of the serious side effects requiring immediate medical attention include:
changes in vision
slurred speech
vomiting or severe abdominal pain
black stools
rashes/itching or swelling of either face, tongue or throat
If your child is ill or is taking other medications, then you should consult the physician before giving him aspirin. Aspirin may interact with other drugs and result in unpleasant complications.
Reye's (Ryes) Syndrome And Aspirin
Reye's (Ryes) Syndrome is a potentially serious, though rare condition and adversely affects the brain and liver. It commonly strikes in children between 4-18 ages. It must be noted that Reye's syndrome often strikes after recovering from flu and chickenpox. Monsoon probably is the peak period of such illnesses. "The American Academy of Pediatrics the National Reye's Syndrome Foundation, and WHO recommend that aspirin and combination products containing aspirin not be given to children under 19 years of age during episodes of fever-causing or viral illnesses."
Aspirin is also sold under the label names acetylsalicylate, acetylsalicylic acid, salicylic acid, or salicylate , hence always seek your doctor's advise before administrating any such medicine to your children.
Chewable Oral Aspirin For Children
Aspirin is also marketed for young children in the form of sweet, colored and chewable tablets. This is commonly called as Baby Aspirin, do not fall for this, it still is aspirin! Keep it away from children and never give it to kids before consulting a doctor. These sweet aspirin tablets have the same side effects as the normal aspirin.
Symptoms Of Reye's (Ryes) Syndrome
The symptoms of Reye's syndrome usually appear after your kid has recovered from the illness and is bracing up his normal self. The child's blood sugar levels drop whereas ammonia rises. And suddenly, out of blue one of the following symptoms crops up:
Vomiting: If you previously gave aspirin to your kid, then is a very significant sign to watch for development of Reye's syndrome
Fatigue: If you find your kid avoiding outside play and appears lethargic, keep an eye on him.
Note if he starts sleeping too much and is difficult to wake him up
Diminishing motor skills: Losing balance, walking into the wall and confusion are critical signs of Reye's syndrome
Wheezing, trouble breathing
Changes in behavior – usually becomes more aggressive
Convulsions can occur due to swelling in the brain
Diagnosis Of Reye's (Ryes) Syndrome
The most alarming fact about Reye's syndrome is that it rapidly progresses to fever, convulsions and finally coma. The earlier it is diagnosed, the greater the chances of survival. Yes, this condition could be fatal and even cause disability.
You need to keep a close watch on your kid after he recuperates. If any of the symptoms listed above appear within 10 days after your kid feels better, then please visit a physician.
It is very disappointing that Reye's syndrome is often not diagnosed on initial presentation of symptoms. This condition has many common symptoms with other diseases such as meningitis or gastroenteritis. It is your responsibility to present all the facts to the physician and insist that the possibility of Reye's syndrome is ruled out.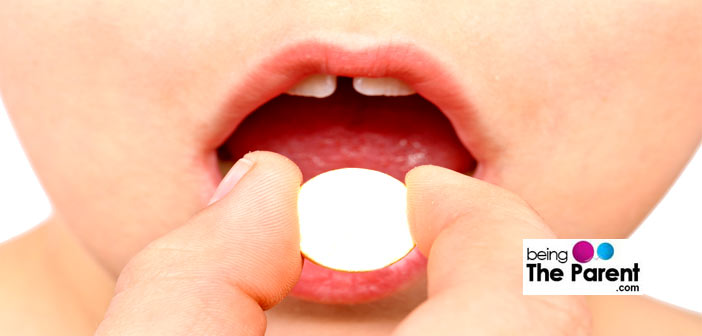 Treatment and Complications Of Reye's (Ryes) Syndrome
Since the cause of Reye's syndrome is a mystery, there is no cure for it either. The condition is managed at the hospital under experts. They ensure that the vitals of the patient remain optimal and sufficient nutrition is provided. Several blood tests and brain imagings are regularly performed to monitor their functioning.
The essential organs become impaired if the condition is not managed properly which may lead to irreversible brain damage or disability. If the patient lapses to coma, then chances of survival become meek.
Precautions Against Reye's (Ryes) Syndrome
Even though Reye's syndrome is rare, why should you risk your kid? Remember anyone between ages 3-19 is at risk of developing Reye's syndrome. Since aspirin has been linked to developing Reye's syndrome in over 90% cases, keep aspirin out of your house. Below are a few more tips to prevent its occurrence:
If you have older kids at home, educate them about the risk of developing Reye's syndrome and other symptoms
Keep medications away from children's reach
Acetaminophen and ibuprofen are close alternatives to aspirin
Encourage your kids to tell you about any discomfort. Insist that they do not self-medicate
Look out for other generic names such as: acetylsalicylate, acetylsalicylic acid, salicylic acid, salicylamide, and phenyl salicylate, or salicylate – they all mean ASPIRIN!
There are plenty of alternatives to aspirin. You should read the label carefully to determine the active ingredients in a medicine. Key is not to self-medicate and consult a physician before giving any medicine for your child. Paracetamol is a safe option, however you still need to keep in check that the dose is not exceeded.
Apart from children, pregnant women and those suffering from high blood pressure should also exercise caution with aspirin.