Introducing new food items in the baby's menu is a herculean task. They are highly active, so they need high energy food but to make them eat is never easy. It is important that we first choose the foods we need to introduce and then think of innovative ways to make it palatable. Some babies are fussier than others. In such cases, apart from the taste, the food has to look impressive to the little eyes to compel them to eat. Until the end of the first year, doctors recommend mother's milk, but after the first 6 months, solid foods can be slowly introduced. This is really challenging and every mum has a different 'meal tale' to share. So if you are looking at foods that will help your baby gain weight better and also provide energy through the day then read on to know about some high calorie baby foods that will be good for your little one and are easy to make.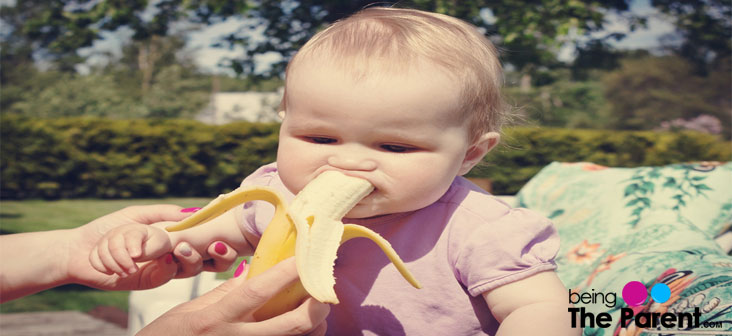 Top 10 High Calorie Foods For Babies
Let's look at the high energy foods that your growing baby needs:
Power Lentils: These are rich in protein and high in calories. They can be boiled and mixed with mashed rice and ghee. Babies can easily digest it, when given during the day. It's filling and healthy as well
Say Cheese: Not everything healthy is boring. Cheese is tasty and can be combined in different ways to make the baby's diet interesting. It can be grated, added to pureed/cooked vegetables and pasta or your baby can have it as is. It can also be used as a substitute for butter
Nutritious Avocado: Rich in potassium, folate, Vitamin E and healthy fats, avocado can be easily given to babies. You can scoop it out, mash or puree it and mix it with formula milk. What's more you can give it in combination with other fruits like bananas, make a dip of it and use it with finger foods and even spread it on a toast. Easy to make, healthy and tasty—don't miss this powerhouse
Egg it on: This is no brainer. Eggs are powerhouse of protein and help baby gain weight. Egg yolk can be given 3-4 times a week, but avoid egg whites until the baby is a year old in order to avoid any allergies. Rich in protein and iron, this can be cooked and added to pureed foods. Alternately, it can be added in soups and stews, if your baby likes the taste
Yummy Bananas: Bananas are a wonderful source of energy and carbs. You can mash it, make milk shake with formula milk or add it to porridge and cereals to make it appetizing
Whole Milk: Post-6 months, you can top up your feed with whole milk to bring in the extra calories required for your active baby. You can make smoothies and shakes adding a variety of fruits or add it to oats and cereals. But make sure you are giving full fat milk only
Utterly, (Peanut) Butterly: Tasty and healthy, children love it on their toasts. Some mothers even use it as a dip with their snack to add that tangy flavor to the otherwise bland finger food

Top it With Nuts: Make sure you add nuts to your kid's regular diet along with the main items. But before you use nuts in your baby's diet, make sure you check if your baby is allergic to any before adding it as an additional ingredient to enhance the taste of food. Nuts are rich in Vitamin E, fats and protein and can be added to shakes and smoothies. Besides kids can even snack on it if they like
Meat and Fish: Rich in fat and protein, you can start meat and fish for small children. Make sure you cook them well and in a way suitable for the baby's palate. The internet is flooded with several child-friendly recipes that you could try. Fishes also contain Omega 3 fatty acids that are good for growing children. Make sure you buy meat from fresh and hygienic outlets and prepare it carefully
Oh! Sweet Potato: This is highly recommended for energy and weight gain among babies since it is packed with sugar and beta carotene. It can be mashed and given as is or mixed with other vegetables and even fruits. You can use it in soups and mix it with lentils/chicken to bring in more variety
Solid foods can be introduced to supplement mother's milk as the baby starts growing and requires additional energy. But make sure you don't go overboard in your enthusiasm. Introduce one food at a time and notice how your baby's body reacts to it. Wait for a minimum of 3 days before you add another new item to the menu or substitute the existing item with a new one. Giving high calorie food to babies will ensure that he gains weight as required. Talk to your doctor to know how much weight gain is good for your baby and also if any food needs to be avoided. Browse for recipes and make meal times interesting and fun. Cook, serve and watch your baby relish every meal!