While you never would want your child to be in an emergency situation alone and be expected to do something about it, teaching a child how to tackle crisis is perhaps the best learning you can give to him. Of course, alphabets, numbers, rhymes are all good. But if faced with an emergency, would your child know what to do? Or would he buckle under pressure? As a parent, you are responsible for ensuring that the latter does not happen.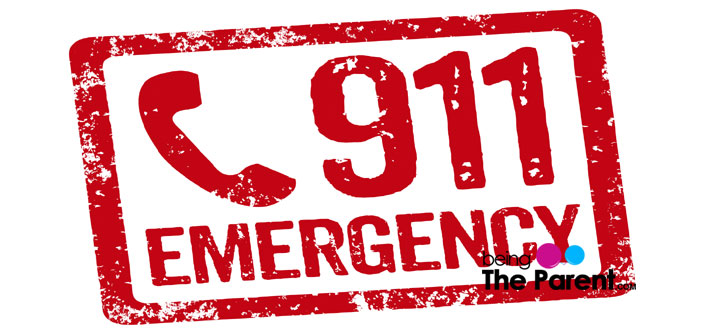 Children who are as young as 3 years old can be taught to call 911 during an emergency. Most children recognize numbers by then and can make (broken) sentences to convey a message. So if you have a child over 3, read on about how to teach him to call 911.
What Should My Child Know When In An Emergency Situation?
There are four things a child needs to know when he is in an emergency situation and needs to call 911
What is 911?
When to call 911 (i.e., how to identify an emergency)?
How to call 911 (especially important for younger ones who haven't mastered phone)?
What to say after calling 911 (how to answer the standard questions asked during a 911 call)?
Here are tips to teach your child the above three aspects of reporting an emergency:
How To Explain A Child What Is 911?
Explain to your child how 911 is a central helpline that can be called in case of any emergency
Tell your child what happens when one calls 911. An operator picks up the phone from the other end and he/she will help the caller deal with the emergency situation by sending the right kind of help
What is the "right kind of help?" Remind your child about various rescue mission people in the society: 'They will send a doctor if someone is unwell, a firemen if there is a fire and a policemen if someone is troubling you'
When Should A Child Call 911?
Once the child understands that 911 can help him in an emergency situation, next step is to help them identify an emergency
Discuss with him casually some of the emergency situations he might encounter:

If there is a fire in the house
If he is home alone, and a stranger entered the house without permission
If someone is badly hurt or unconscious

Make it clear that these scenarios will not happen often so that your child does not become scared or insecure
Tell him to get an adult's help if one is nearby. Call 911 only if there is no adult close by
Categorically explain how important 911 is, and why your child should not use it for smaller things. In short, just like you teach him what an emergency is, tell him what not an emergency is. Give him different scenarios and quiz him to ensure he got it right. "Your friend pushes you in park. Would you consider that as an emergency?" "You cannot see your pet cat in the house. Would you call 911?"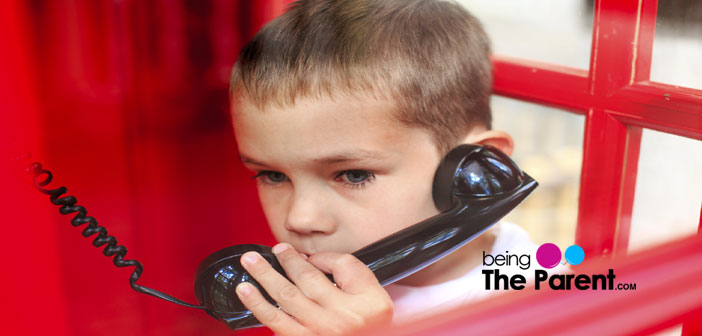 How Can I Teach My Child To Call 911?
This is not a problem for older kids who already knows how to use a phone. But if your little one does not, make sure you show him how to operate:

A land phone (lift the receiver and press on 9, 1, 1)
A mobile

Since many of us keep a password for our mobile, it is wise to have at least one mobile around I the house that does not have a password. Tell your baby to use that mobile in case of an emergency and the house phone is not working
Make it clear that the child is not to disconnect the phone until the 911 operator asks him to
What Should Be Said When A Child Calls An Emergency?
Perhaps this is the most important aspect. If the child is not able to explain clearly what the emergency situation is and where the help is required, it will not be possible for the 911 operator to help. So here are some ways to prepare your child on the same:
First step, teach them the house address. Repeat it multiple times so that the child memorizes. Assure them it is alright to give this information to a 911 operator although he/she is a stranger. We can trust the 911 operator
Secondly, explain to him some of the questions that the 911 operator will likely ask:

Where are you now?
Where do you live?
Who needs help?
Where is your mom and dad?
Are there any big people around?
Is the person (who has passed out, for instance) breathing? Or bleeding?
Is the front door locked? Can rescue people come inside easily?

Ensure your child knows answer to all these questions
One of the best ways to prepare your child is to do mock calls. Let him be the caller and you pose as the 911 operator. Play out different scenarios (when someone is hurt, when there is a fire, when a stranger (like thief) is entering the house etc).
That said, here is hoping your child would never be in a situation where they feel endangered enough to use 911! 🙂