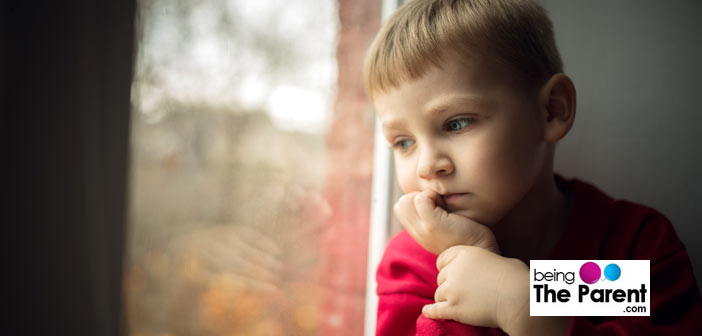 The bond shared by a pet and a child is the most pure form of love and affection. In fact, several researches have been set up to understand this beautiful relationship and you will be surprised to know that their findings speak of so many benefits children derive from it. Pets make children responsible, compassionate, more understanding towards another living being's needs, develops interpersonal relationships and much more.
The joy of owning a pet also comes with the heartbreaking pain of losing him to sickness, accident or age. The death of your child's pet might be the first death your child will encounter. For the first time he will experience the pain of personal loss. So, your only option is to soothe your child and help him through the grief in the most rational way possible.
Here are a few pointers which will help you in the process of assisting your child and helping him through the hard time:
Breaking the News
To start with, children of different age groups will emotionally react differently to the news. You will need to gauge the information that may be passed to your child, basis the age of the child. You could give words like death and dying a miss and use alternatives like the veterinarian will give a shot of medicine and the heart will stop beating. This way, the pet's pain will also go away.
If your child is of pre-toddler age: With a toddler, chances are that he will grow accustomed to not having the pet around anymore. He will be more affected by how other people around him are reacting. So, if you can play it cool, there are good chances that he will feel the missing link for some time but a few days of assurance and he won't even bat an eyelid
If your child is of 5 years or 5+: Though he will be able to associate with the loss yet he will not be able to imagine that it isn't temporary. He will probably be expecting it back soon. So, it is better to explain him in baby terms like the pet has found a new home or has gone to heaven where it will stay
Chilld between 5-10 years of age: This age can be critical and a child this age needs to be dealt with more sensitivity, love, affection and care. By now he is old enough to know that some things happen, which cannot be changed and bad things happen in life too. So, you have to be patient and answer all their questions. Be honest, they will understand eventually
If your child is of 10 and above: For a child this age, be prepared to answer some serious questions about death. It is possible he will even ask you to see the pets' dead body. It might be a good idea actually because that way, it will help him acknowledge the loss in a more practical way and deal with it more maturely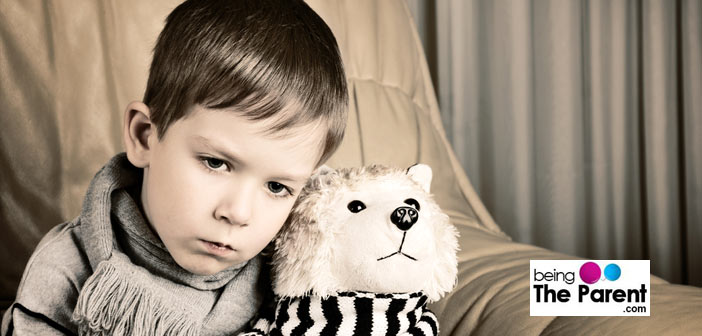 Stick to the Truth
Telling your child that the pet went away or got lost may not be a good idea. This leaves the kid hanging in anticipation, or may inculcate fear or losing someone close. And when eventually the child gets to know the truth, he might feel hurt that you lied and bring up lost, forgotten memories up again. Guide yourself to answers on the questions that your child asks.
Dealing with Grief and Sadness
Grief is a process and you will have to let it take its course for your child to entirely come out of it Your role in this process is to be honest with your kids. Even if you are affected by the loss, don't loss don't hesitate to express it. When your child will learn about your feelings, he will feel that he is not alone in all this. Do not tell your child not to cry. On the contrary, help them cry it out and take it out of their system.
Tips to Help your Child Cope with the Loss of a Pet
Besides sadness, a host of emotions play havoc on a child's mind on losing a pet. Loneliness, anger or anguish, guilty, and other feelings could make your child sad and frustrated. Help your child understand that these emotions are normal, and if he doesn't want to talk about them, that's okay too. Below are some tips that will guide you to help your child deal with this difficult time-
Express your emotions too: If you are sad too about the pet's loss show your emotions instead of hiding them. Be a role model. Let your kids see you sad or crying and ultimately accepting the reality and coping with the situation.
Encourage your child to share fond memories of the pet: They say, the best way to cope with the pain of losing someone is to keep them alive in your talks and memories rather than avoiding their topic fearing it will make you feel emotional
Say the right things:Some parent say that, 'the pet has gone to sleep', 'has gone home', 'gone to the moon', etc. These comments will confuse your child. It will also create an expectation that the pet is going to return. Avoid these talks and simply say the truth in the lightest way possible like, 'the pet's body has stopped working, it will never move again' or 'it will be not be a part of our family anymore.'
Help them say Goodbye: Plan a small ritual. It could be burying the pet's clothes and play items under a tree while your kids recite a poem they have written to bid their best friend farewell. This will help them accept the fact more vividly that the pet is not coming back anymore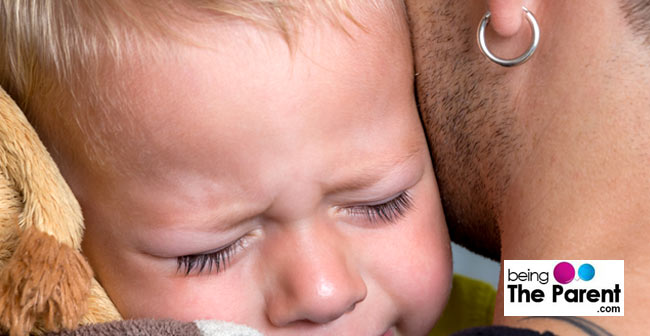 Moving On after the Losing a Pet
After the shock and pain, help your child to heal and move on. The pain will eventually fade away and interesting new things will start occupying your child's mind. Make sure you keep the pet alive in your child's memory by framing its picture or keeping its belongings in a show case to remember the happy times. Share the stories of the pet, and let your child know that memories are the best way to keep him alive. This will give your child the strength to move on.
When the time is right, you could consider having a new pet – not as a replacement but as a new member to your family.