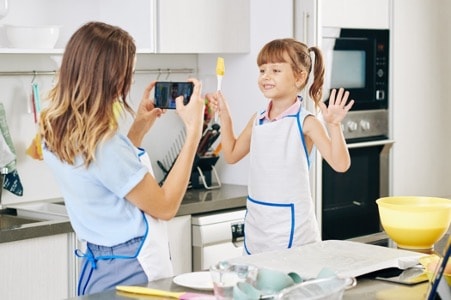 Only parents understand the urge of taking billions and billions of photos of their newborns! Every moment is so new and wonderful that you want to capture it forever. However, after a couple of months, you end up with such a large number of pictures, and usually, you don't know what to do with them. You can't post every single photo on social media since you will be spending the biggest part of the day on that. So, what would be a great way to preserve these precious moments? Make a video collage with the best photos and a cute song as well as modern special effects. If you are having trouble with how to start, keep on reading, and you will learn the most important tricks. But before we dive in, let's pick your weapon first – would you like to make a video clip on your PC or your smartphone?
Make a Video Collage on Your Smartphone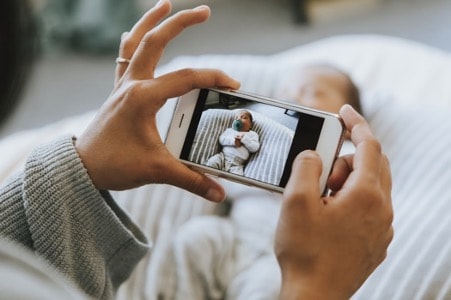 This video collage maker for mobile phone is a portable slideshow creator that lets you work wherever you are. You can merge videos and photos to create fun short clips. The application is very easy to use, and it will not take up much space on your phone. You can also add captions and a tune to personalize your video as well as include some effects. 
Unfortunately, the application is also quite limited in its ability to make a professional-looking slideshow. A small and simple phone app will never exceed the possibilities of an actual computer program, especially when it comes to video and photo editing. Now let's learn the step-by-step guide of how to make a video collage with your baby's photos. 
What Is the Theme?
Obviously, you would like to preserve the first memories of you and your baby together. But how would you like to capture them? Maybe, it will be a journey with the most important milestones – the first tooth, the first step, the first word. Or perhaps, you would like to make a collage with the pictures from his or her first birthday party. Take your time and try to imagine how you would like it to look like, and make some notes.
Choose Photos
It is a hard one – you will have to decide which photos to use and which to delete. An average slideshow should not take longer than four to five minutes which leaves you with a limit of roughly 40 photographs. With the mobile version, you can upload photos from the phone gallery, social networks, or search the web for pics.
Add Fun Effects
Video collage maker for a phone has more than 100 predesigned collage layouts as well as over 100 original and cute stickers.
Include Text
You will be showing this video to all your friends and family members, maybe even to your baby when he or she gets older. So, try to make it special and express your true emotions. Mobile video maker offers 55+ various fonts to add your deepest wishes as well as wise quotes like:
"Someone special, someone dear, someone new to love is here."

"Sometimes you will never know the value of a moment until it becomes a memory."

"A person's a person, no matter how small."
Pick a Tune
The final cherry on the top is choosing the perfect song to complement your future little movie. Look for something sentimental, adorable, and heartwarming:
Share Your Work
Directly from your phone, you can share the video via social media accounts, chats, or send it by email. Send it to your parents to make the new grandmother and grandfather proud. Or simply post it on Facebook or Instagram to share your sincere emotions with friends. 
Create a Video Collage on Your PC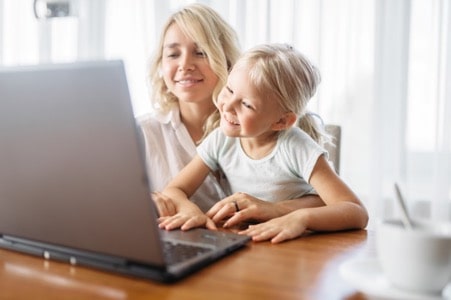 If you would like something more powerful, go for a video collage maker for PC. The program offers tons of options to make your work unique and entertaining. SmartSHOW3D offers over 100 ready-to-use templates for virtually any occasion as well as endless transition and animation effects. The navigation is very intuitive what makes the learning curve really short and allows you to start making great videos immediately. When you make a video collage on computer, you can choose from a huge library of royalty-free tracks to complement your work. 
The first step is behind us, so now let's decide on the theme of your future mini-film. 
What Is the Theme?
Similar to creating a slideshow using the application, you should think of a theme and try to imagine your future work. Here you can be more creative since working on a PC would be much more productive. You can select a broader theme and realize it using the endless editing and animationing options. 
Choose Photos
Thoroughly go through the images to pick the best ones. Maybe even ask for help from friends if you find it difficult to make decisions yourself – it's not easy to be objective here. 
Afterward, check out the predesigned templates and choose the one that speaks to you the most. SmartSHOW 3D has a specific baby-themed template!
Add Fun Effects
Video collage maker offers you a variety of options to make your video more dynamic and fun. Browse through the options and make your pick. In addition, include cute clipart that will make your slideshow more festive. Both mobile and computer versions let you change the background from a boring solid color to any image you would like to use. You can also spice up the photos on slides with masks, funny frames, and effects of glow and nature. 
Include Text 
Video collage software gives you a choice among various fonts, sizes, and colors as well as 3D text options. Involve your family members and ask them to write down some heartfelt words that they would like to include. Finally, add some of your own thoughts to the video. 
As an alternative to using captions, you might enjoy making a video collage with a voiceover. You can only do that on the PC collage maker by pressing the recording button in the Music Tab. Later, you can trim, cut the audio file, and rerecord bad parts.
Pick a Tune
The PC program allows you to explore the built-in library and look for the tunes according to their duration, genre, pace, and mood. Bear in mind that a great song can make your slideshow stand out whereas an out-of-place song can ruin the whole vibe altogether. The baby's adorable photos paired up with a sentimental and cute music track will not leave anyone cold. 
Share Your Work
You can upload the video to any popular social media platform in just a couple of clicks. A computer program also lets you convert the video into any popular format and burn it to a DVD. 
Hopefully, you enjoyed the guide on how to make a video collage, and now you are ready to give it a try. Use your inspiration, pick the best software that meets your needs, and don't hesitate to ask for help from your close ones. Use our little guide to avoid pitfalls, and you will create your first masterpiece very soon.