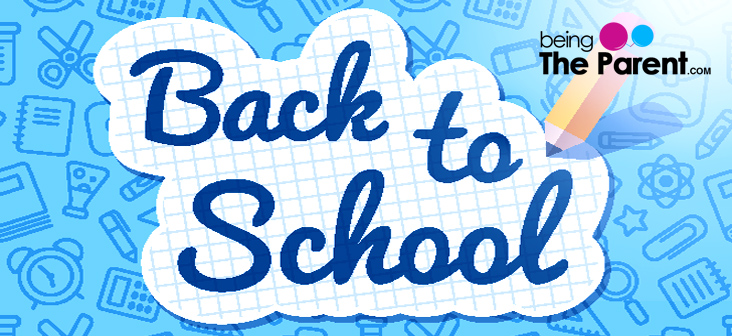 Have you ever calculated how much you spend on all shopping for school backpacks, uniform, notebooks and other supplies, etc? Yes, it's not a small amount if you add it up. In the U.S, it easily averages between $500 to $1,000 per child.
For your little ones, shopping all new gear, pencil box, tiffin, water bottle etc is a lot of fun but that in no way means that you should spend a fortune on it. You surely can get more with less if you plan it well on time use these simple tips while doing your back to school shopping.
Organize and plan early:
Plan ahead of time. Make a list of what all is genuinely needed and then start your research by checking the cost of those things in various stores.
Check your closets and drawers and make an inventory list:
Yes, before hitting the stores, it's a good idea to check what is lying in your house. Check your closets, drawers, etc and you might be surprised that a lot of supplies are already there with you. Then check it against your list. See if you have all stationery like pens, pencils, colours, pot-it notes, etc. Also see if all the clothes or uniforms still fit your child. Similarly, check for shoes, bags etc and make a realistic list of whatever is needed.
Control your urge to buy that trendy stuff:
Your child may be fixated upon a particular princess school bag or a Spiderman lunch box or pencil case  or your elder kids may want to buy them some expensive brand shoes or bags; but it's completely up to you on how you explain it to them and plan your shopping.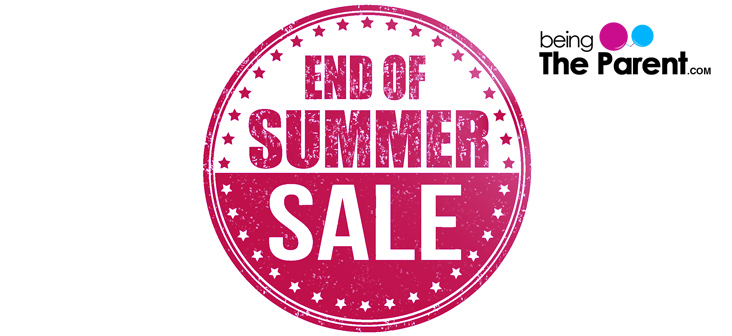 Shop during the festive and end-of-summer sales:
If you do want to buy that expensive dress or bag, plan ahead. Check all the summer or other festival sales and cash on the discounts. This way you can end up saving a lot and buy more.
How about a back to school swap?
You could check with all your friends, relatives and acquaintances and plan a swap for clothes, shoes, books and other supplies. Confused? You can simply exchange toys, stationery like colours, paints, and books that your child wouldn't need now. And likewise someone else might be willing to give their sets to you. This way you can save a lot and reduce the wastage too.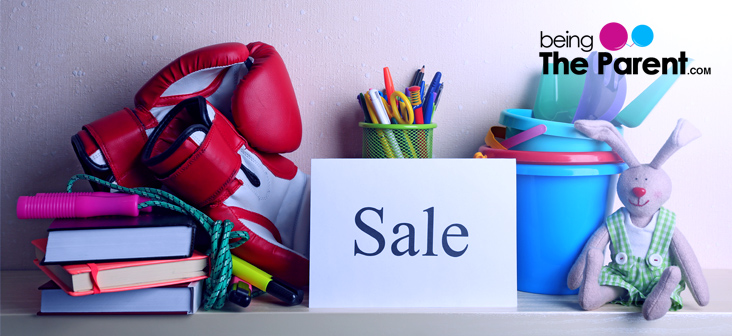 Shop at the garage and consignment sales or at thrift stores:
Have you ever checked out a garage sale? From backpacks to clothing, shows, other school supplies can be picked up from a garage sale in much lesser prices. Also check out consignment stores where you get gently-used clothing that is still in good condition. Finding thrift stores in your area is also a good idea to save some bucks.

Set limits for your child:
Explain to your children that when they are growing, spending too much on expensive brands doesn't make sense. Although your little boy might be craving for some character-focused backpack, swimming gear or skates, the fact is that these things get spoilt very soon. Explain this to them and set limits with them.
Make your kids work and involve them:
Another great idea to make your kids understand the value of money and things is to make them work or get involved in the whole process. You can give them some chores or make them earn some pocket money. Make them prioritise their needs and make a list of Must-have items. Ask your child to make list as per your budget and do all the calculations themselves.
Shop online and check blogs etc:
Online stores offer bigger discounts at times. Check all the popular sites before you head out to shop. Check for best deals, coupons and also compare the discounts, free shipping and other benefits. At times, some sites have cheaper books too, so compare the prices before buying. Reading blogs to get some information is also a good idea as you get a lot of recommendations and reviews there. Other than that, at times Facebook and Twitter give coupons etc to their loyal followers. You could also follow your favourite stores on Twitter to keep a tab of their sales and discounts.
Buy in bulk and plan for the future:
If you come across some fantastic deal on some notebooks or pens, just grab it. They will last you for a while and you can store them. Isn't it?
You might not want to think about back to school six months earlier, but take our word for it – it surely pays to plan and be prepared. Just keep in mind the above tips and tricks and don't end up spending a lot on your child's back to school shopping. It only takes a little planning, research and alertness to do so.