Teaching your child the basics of arithmetic may seem quite a huge ordeal for you. However there is no need to panic as little ones pick up the simple concepts very soon. One such concept you need to teach them are even and odd numbers. Normally most kids pick up odd and even numbers at a very early age. All schools incorporate this concept by first or second grade. The perfect pairing of different numbers is quite a vital concept in Mathematics and comes in extremely helpful in skip counting and even division as they grow older.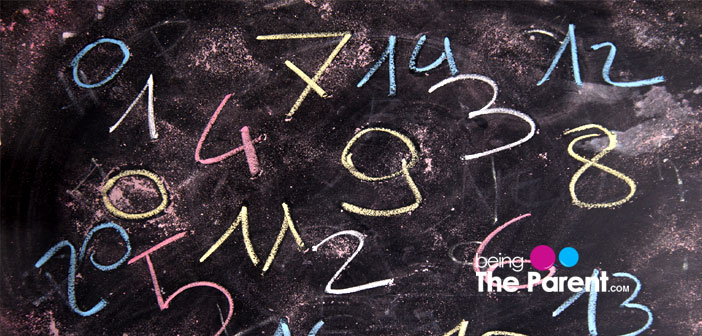 The words 'odd' and 'even' provide the child with vocabulary which they need to use as they start working with these concepts.
Given some practice, first graders usually grasp this idea quite easily. There are umpteen easy to practice hands on tips which will help your child to understand even and odd numbers effortlessly. Some of these fun methods are sure to generate an interest in your kid and help him to understand the concept quickly. The best thing about odd and even numbers is the fact that each and every number is either odd or even. And once you begin practicing activities with them, you find them in whatever you do. This makes it all the more easier for your child to learn this notion.
A Simple Definition For Even And Odd Numbers
You need to first explain what the difference between odd and even numbers is. The simplest explanation is odd numbers can never be divided into two equivalent groups while even numbers can always be divided into two equivalent groups.
One good idea would be to introduce Mr. Even as a gentleman who typically shares whatever he has equally among his family. Mr. Odd on the other hand will be someone who is quite greedy and never shares equally. Children grasp these kinds of concepts quite sooner than you imagine. This is the first basic concept your kid needs to understand while being introduced to the concept of even and odd numbers. Then you can take forward the concept with the help of some interesting activities.
Activities That Can Help Your Child Understand Odd And Even Numbers
Find below some easy to practice activities which are guaranteed to help your child understand odd and even numbers quickly:
Clapping patterns and partners: All you need to do is ask your child to hold out some fingers and check out whether each finger has a partner. A finger which has a partner is even while a finger which has no partner is odd. For bigger numbers, you need to make them check out the ones place for the exact number of finger partners
Counting up to a particular number alternating snaps and claps: Tell them all snaps are odd numbers while all claps are even numbers. This way the child learns to differentiate between odd and even numbers without difficulty

Chanting Numbers: This is yet another simple and effective technique which will help your child learn even and odd numbers without stress. Try this out and see, it works. Let's chant the even numbers: 2, 4, 6, 8, and 0
Now let's try the odd numbers: 1, 3,5,7,9. Coming up with simple rhymes which explain even and odd numbers is also a good idea. Repeating these rhymes can surely help your little one
Chart of Hundreds: Making use of a hundreds chart is another alternative to help them effectively teach odd and even numbers. Making your little one color the even number squares in a particular shade and the odd ones in another color is sure to help them distinguish even and odd numbers better
Odd and Even All Around: Just try looking around for anything which can be counted. Be it pillows, pennies, cups, spoons, plates, toy cars or biscuits. Tell your child to place them in pairs and check out what is left behind. Ask him or her to jot it down. Like:

Pillows: 5 (odd), biscuits: 4 (even) They will enjoy doing this exercise and learn the even and odd concept at the same time.
Shout and Whisper Game: Yet another activity to help your child master even and odd numbers is by making them count to a particular number by whispering the even number and shouting out the odd number. This activity is also an excellent technique to help your child grasp this concept quickly.

These are some easy to practice activities you need to often engage your child in order to ensure he or she becomes through with this simple arithmetic concept.
The above mentioned activities will surely be an instant hit and ensure your kid is aware of the basics so that he or she will be able to identify even and odd numbers at the first look itself. You could also tell them the fact that the last digit in odd numbers will always be 1,3,5,7 or 9 while even numbers will always end with 2, 4, 6, 8 or 0.
Do go ahead and try out these amazing activities to teach your child distinguish between odd and even numbers.