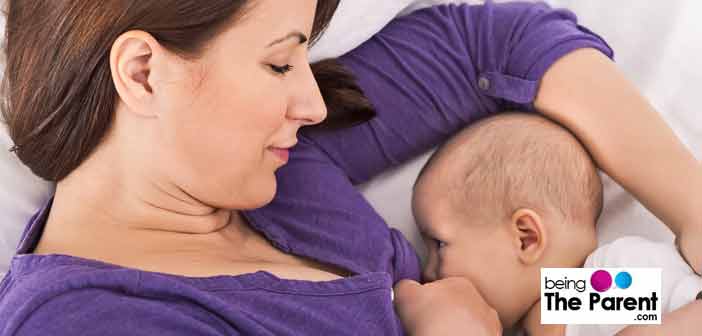 There is something very magical about breast milk. First, it is unpredictable. Sometimes, even healthy moms cannot lactate. There is nothing to feel guilty about it, though! It happens. Then, the milk is naturally prepared entirely customized for the baby of every mother. Unique indeed! So, when your newborn may have a calcium deficiency, the body automatically senses it to cover it.
However, you are the witch in this magical creation. You need to supply the ingredients. In the above example, make sure the body has enough calcium from food, to use it.
In This Article
Factors Affecting Production of Breast Milk
You must have heard and read innumerable times that your body prepares you for breastfeeding once the baby is born. That is inherently true. But certain factors, like poor latching techniques, hormonal problems, some illness, pain, stress, etc., can hamper your breast milk supply. A lot of women constantly worry whether or not they are making enough milk for the baby, especially if the fullness of the breasts reduces or they notice that the milk is no more leaking. The fact is that these are signs of your body's breast milk supply being adjusted to your baby's feeding schedule. However, if you have concerns over the amount of milk you are producing, you could try some simple techniques to boost your breast milk. You can include lactogenic foods in your diet, learn the latching technique properly. Pumping in between feedings, and avoiding giving a pacifier to the baby are other tips to increase breast milk production. You could also seek the help of a lactation consultant if you like.
What are Lactogenic Foods?
Several foods (and the simplest drinks) can help you boost your breast milk supply. Such foods are called lactogenic foods or galactagogues. Women imbibe these lactogenic foods into their daily diet and thus increase the supply of breast milk. Many women have found that taking lactogenic foods such as oatmeal, barley, millet, and quinoa as well as spices like fennel, ginger, and turmeric has helped them boost their milk supply. Let's have a look at all the magic ingredients that will help you produce enough milk for your baby.
8 Lactogenic Foods That Increase Breast Milk
1. Just Plain Water
Well, it does not take a rocket scientist to understand that the body needs water to create milk. Drink plenty of water, but do remember to filter it before. Packaged water is not advised because the chemicals from the plastic bottle (a petroleum product) do seep into the water. Just filter the plain tap water. If you want to be extra careful, consider boiling it first, cooling it, and then using it.
You can easily understand the need by yourself. Most moms will say that they feel thirsty after breastfeeding for some time. Probably, this also has some subconscious connotation because you tend to feel the nourishment your little one is feeling. Keep a bottle of water close by, preferably a glass bottle as moms did in the old days.
Adequate hydration also has other benefits such as detoxification (nowadays, you cannot avoid breathing and ingesting toxins), weight loss (by activating the fat burner champion liver), and good skin health (by ensuring adequate nutrition to skin cells).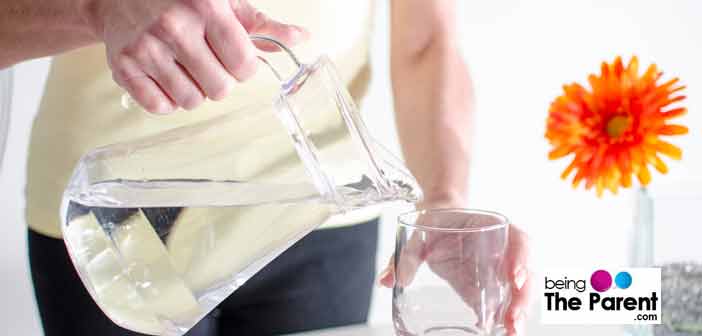 2. Consume 'Good Fat'
You will need to supply good fat to your body as well. Milk is made of fat. You have to supply it! So, include foods like nuts, avocado, and olive. Use canola oil, flaxseed oil, sesame oil, and olive oil for cooking. However, remember always to avoid trans and unsaturated fat in food. These are unhealthy and are widely found in all kinds of fast foods you eat. Instead, include fish oil in your diet. About packaged milk products, be careful as these contain antibiotics and other additives. See if you can get goat milk or cow milk directly. Butter, ghee, and cheese are also totally amazing! Almonds and cashew nuts are very healthy fat sources.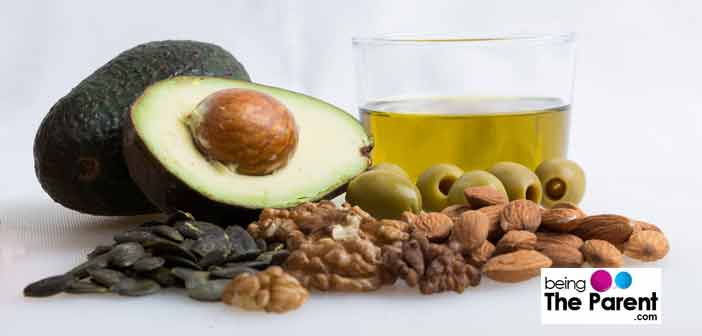 3. Increase Intake of Vegetables
Dietitians recommend different vegetables to increase lactation. It is quite simple to understand medical reasoning. When your body wants to lactate, it needs the ingredients in abundance to prepare the milk. If you do not drink enough water, it is difficult for the body. Garlic has also been found to be the best food to increase breast milk. All red vegetables have been shown to have great effects. These include beetroot (chukandar), sweet potatoes (shakarkand), and carrots. Even carrot seeds are effective. Also, it gives you another reason to indulge in your favorite dessert, the wonderful gajar ka halwa!.
4. Go Green
Of course, the greens are useful as always. Prefer the veggies that have more water content. Traditionally, sponge gourd (tori), apple gourd (tinda), and bottle gourd (louki) have been recommended for the new mom diet. Beans, spinach, fenugreek (methi ka saag), and asparagus (soot mooli) are fantastic sources for vitamins and minerals. Medical science says that the phytoestrogens in these foods enhance lactation.
5. Simple Everyday Things in Indian Kitchens
Indian grandmothers always recommend the simplest kitchen things as best for new moms. These include ajwain (carom seeds), dill seeds (Suwa), black sesame seeds (til), and jeera (cumin seeds). All Indian households use pulses in their kitchens. Massor dal or red lentils are very good. They are also very high in fiber and iron.
6. Methi or Fenugreek Seeds
Fenugreek Seeds is one food is always recommended. In fact, practical experience has shown that a mother who is having trouble lactating can begin to produce milk only one week after including methi in diet! However, keep the amount in balance. Too much of it can cause you to lose water. Garlic and fennel seeds (saunf) are also known to very good for breastfeeding mothers.
7. The Holy Basil
Basil or tulsi plant is an ancient herb. It has also been shown to be very useful.
8. Turn to Cereals and Grains
Common daliya or broken wheat is beneficial as well. Oats are easily found in stores these days. They are good for providing calcium, iron, and fiber, besides increasing lactation. Barley, millet, and quinoa are some other lactogenic foods that could help boost breast milk supply.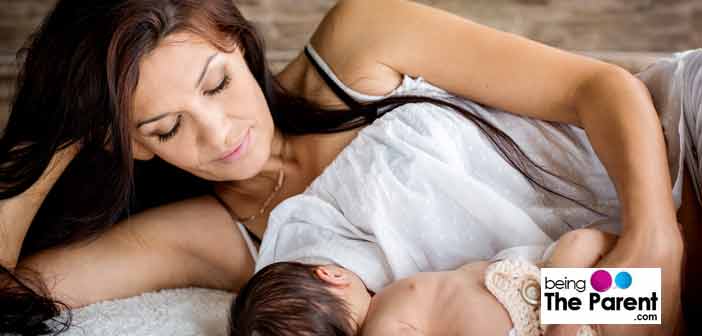 Apart from the above-mentioned foods, you should make it a point to breastfeeding as often as possible. Essentially, your body works on your conscious feedback. It is called the bio-feedback mechanism. So, when you intend to breastfeed your baby constantly, the body takes it as the signal to lactate. On having lactating issues, you can also use a breast pump. Okay, chocolate and ice cream can also help to boost your milk supply as these are rich fat sources.
FAQ's
1. Can a Specific Diet Boost Breast Milk Supply?
Yes, they can. Eating more of lactogenic foods can increase breast milk supply. This includes water to hydrate yourself.
2. Should I Eat Specific Foods to Increase Breast Milk Supply?
Eating garlic is believed to increase milk supply. Barley will also boost breast milk supply. Limited amount of methi can help too.
3. Do I Need to Consume Fatty Foods to Increase Breast Milk Supply?
No, you don't have to load on "fatty" foods. You need to add more foods containing good fats. Breastfeeding burns a lot of calories and requires energy.
4. Can Raw Vegetables Increase Breast Milk Supply?
Some raw vegetables increase breast milk supply. However, raw veggies might carry bacteria. Wash them well before consumption.
Read Also: Breastfeeding Your Baby- How to Get Started