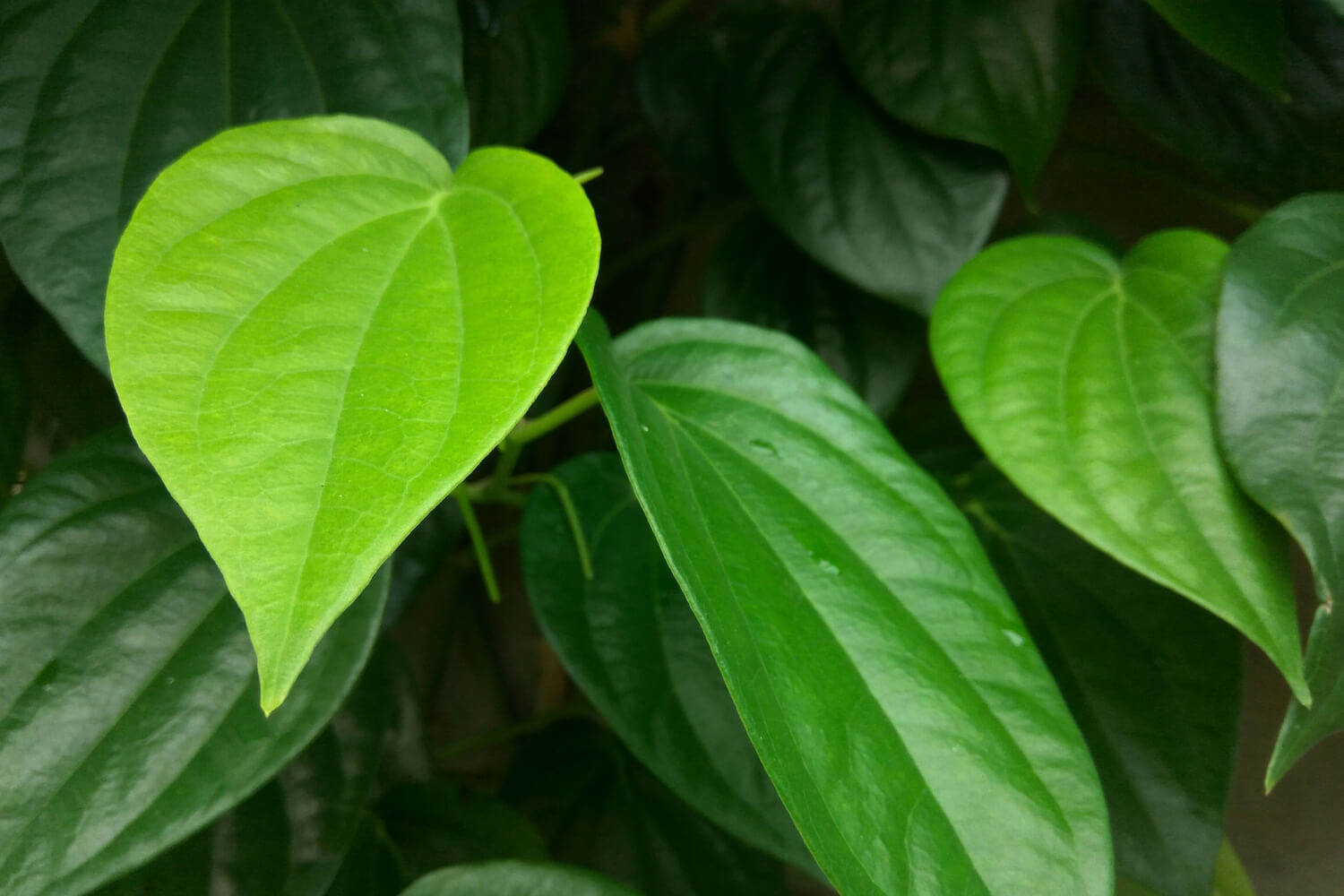 Pregnant women crave different flavors during pregnancy, and betel leaves are among the most craved foods. The other name of betel leaves is "meetha paan" and in many Indian families, eating meetha paan after dinner is a favorite thing. Eating betel leaves during pregnancy is safe as it helps with proper digestion.
Pregnancy is a beautiful phase in every woman's life, and it is better to relish it rather than miss these golden moments thereafter. But, often, pregnant women suffer from indigestion and an aversion towards certain foods. Betel leaves, while helping in proper digestion, also act as a digestive post-meal. Eating betel leaves is safe for the mother-to-be, but is it the same for the baby too? Let's find out by scrolling down the article.
In This Article
Are Betel Leaves Safe For the Baby in the Womb?
There is no harm to the baby due to consuming betel leaves. However, consumption of betel nuts must be avoided during this crucial phase as it can lead to blockage in the chest and can harm the baby's health too. Meetha pan, in particular, satisfies pregnancy cravings, relieves the problems of obesity and ensures quick digestion.
Did you know that many women apply betel leaves on their breasts during breastfeeding? This is because it increases milk production. Betel leaves are also rich in antioxidants that enable pregnant women to fight various diseases and protect their baby's health.
Not just this, bloating, constipation and other stomach issues such as stomach pain can also be relieved with the help of betel leaves.
Are you curious to know other essential benefits of betel leaves? Scroll on!
[Read : Health Benefits Chinese Spinach or Water Spinach During Pregnancy]
Top 6 Health Benefits of Betel Leaves During Pregnancy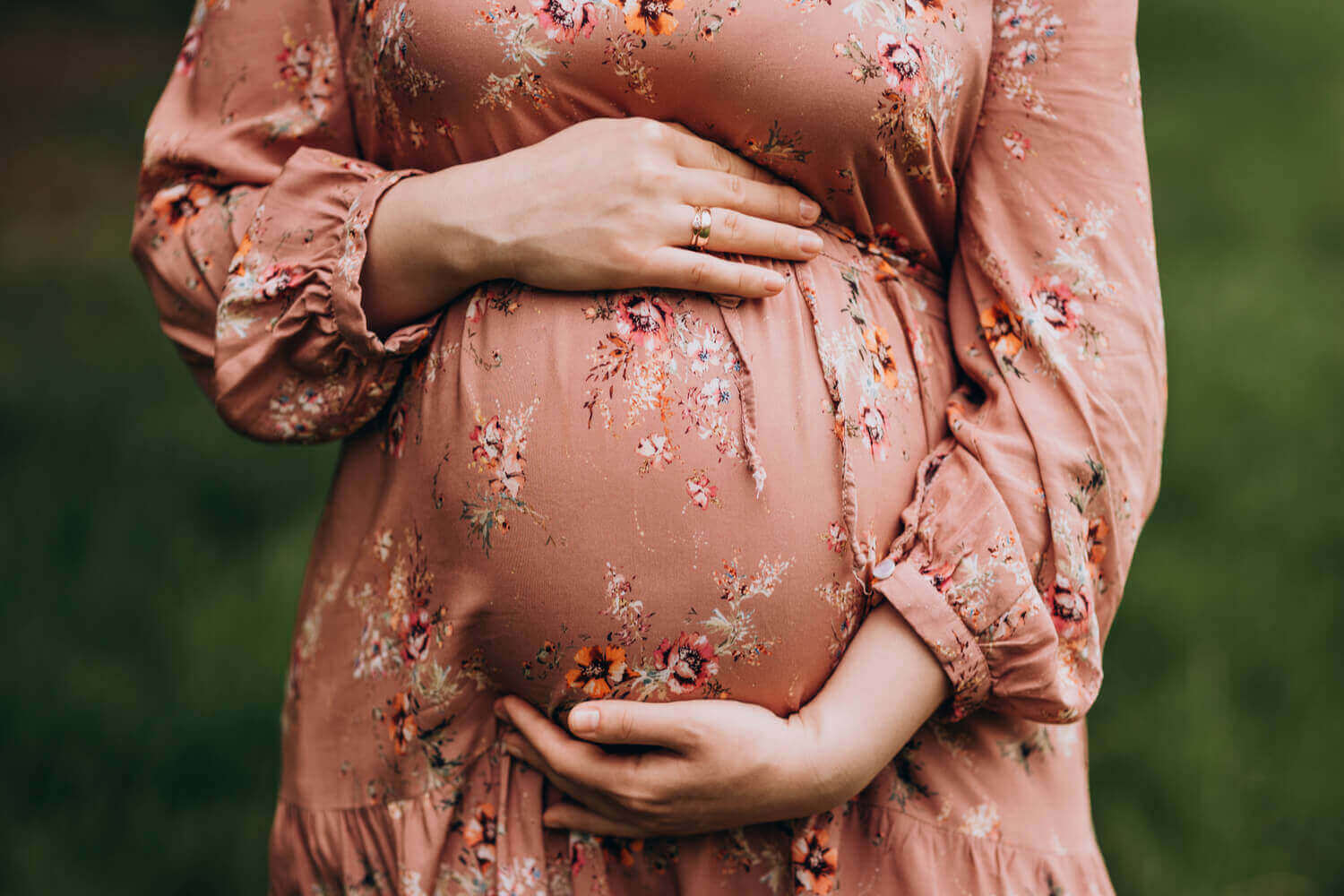 Pregnancy is a crucial phase for the mother and the growing baby. The mother-to-be must be careful through this phase by eating things that are good for her and her baby.
Betel leaves are safe and satisfy your cravings during this crucial phase. Let us know the benefits of betel leaves during pregnancy:
1. Release Joint Pains
During the pregnancy period, unforeseen pains arise. It becomes very painful to deal with these pains at times, and hence it causes serious discomfort to the body. To curb issues like these, you must make use of betel leaves and consume them in the form of meetha paan. This will not just provide you with instant relief but also reduce the intensity of the pain. So it is good for joint pains in pregnant ladies.
2. Maintains Oral Health
The antimicrobial agents present in the betel leaves help in fighting oral bacteria and help combat issues related to cavities. During pregnancy, facing issues with oral health is possible as during this time, the gums become sensitive, and in turn, the oral infections increase.
3. Acts as an Antiseptic Property
Fungal infections are common during pregnancy in women. These infections increase the risk of septic issues which is harmful to both the expecting mother and her child. Consuming betel leaves would not just kill this bacterial fungus in the body but also help the wound to heal, providing full protection from fungi and germs.
4. Lowers Down the Risk of Respiratory Issues
Issues such as colds, coughs, and throat pain are at a surge during pregnancy. Constantly getting affected with these chronic respiratory diseases affects the immunity of you and your growing baby. Taking too many medications for these issues would harm the baby's health. Consumption of betel leaves will cure congestion. Regular consumption provides you with excellent relief from congestion and ensures a smooth pregnancy.
5. Helps in Improving Digestive Problems
Constipation, bloating, and digestive issues are also normal during pregnancy. The vitamins and nutrients present in betel leaves help reduce problems related to the digestive system and ensure smooth digestion.
6. Release Hypertension
Many women develop hypertension, mood swings, and stress during pregnancy. Chewing betel leaves can release this stress. Chewing betel leaves is just like chewing spearmint and helps to release tensions like these.
Why is Betel Leaf Consumption Common During Pregnancy?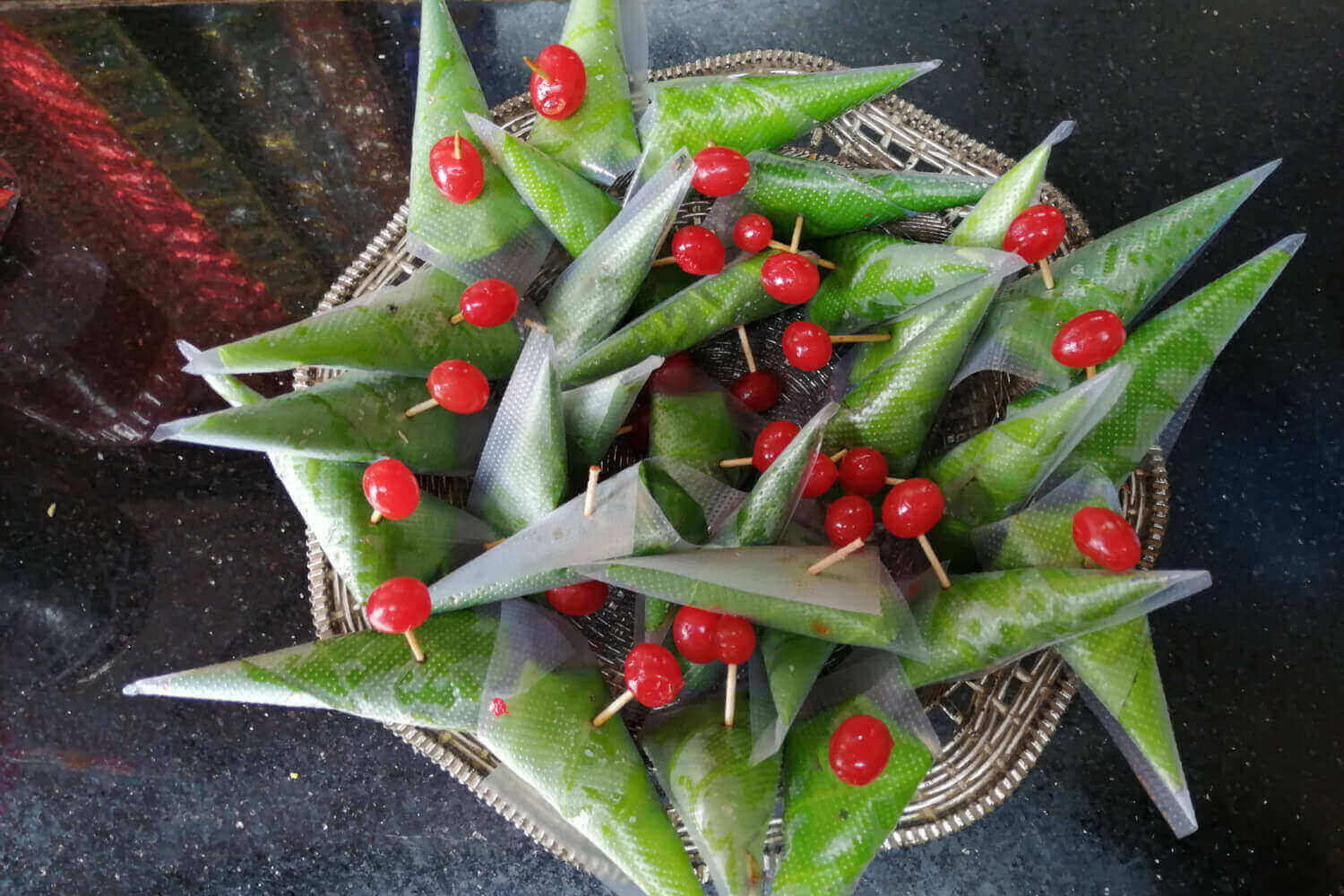 Betel leaves and different types of paans have been an integral part of Indian food across every state and city. The advantages of betel leaves for pregnant women are numerous. Many pregnant women have stated that betel leaves aid in digestion, curing congestion, reducing stress, improving oral health, reducing joint pains, etc. This is why betel leaf consumption is common during pregnancy.
In addition to the above, betel leaves make breastfeeding easy as they stimulate milk production during the breast feeding process. The antioxidant properties of betel leaves keep diseases, allergies, lethargy, and conditions such as asthma during pregnancy at bay.
[Read : Fennel Seeds During Pregnancy]
Staying Safe During Pregnancy
Keeping yourself safe during pregnancy is the most important thing you can do for yourself. Eating betel leaves is completely a safe option during pregnancy. However, betel nuts, on the other hand, are a relatively bad option when you are pregnant.
Along with that, keep in mind these few things to ensure safe pregnancy:
Drink plenty of fluids in the form of water and other energy drinks during pregnancy. It aids in good stomach health.
Do not eat constantly as it can lead to putting on excess weight. Take smaller meals in frequent intervals.
Do not eat heavy meals.
Consult your doctor if you are feeling uneasy.
Pregnancy is a precious phase for every woman. While enjoying this period, as a pregnant woman, you must also take complete care of your health. Initiate a healthy lifestyle and help your baby grow in a nourishing manner without any discomfort.
Harmful Effects of Betel Leaf During Pregnancy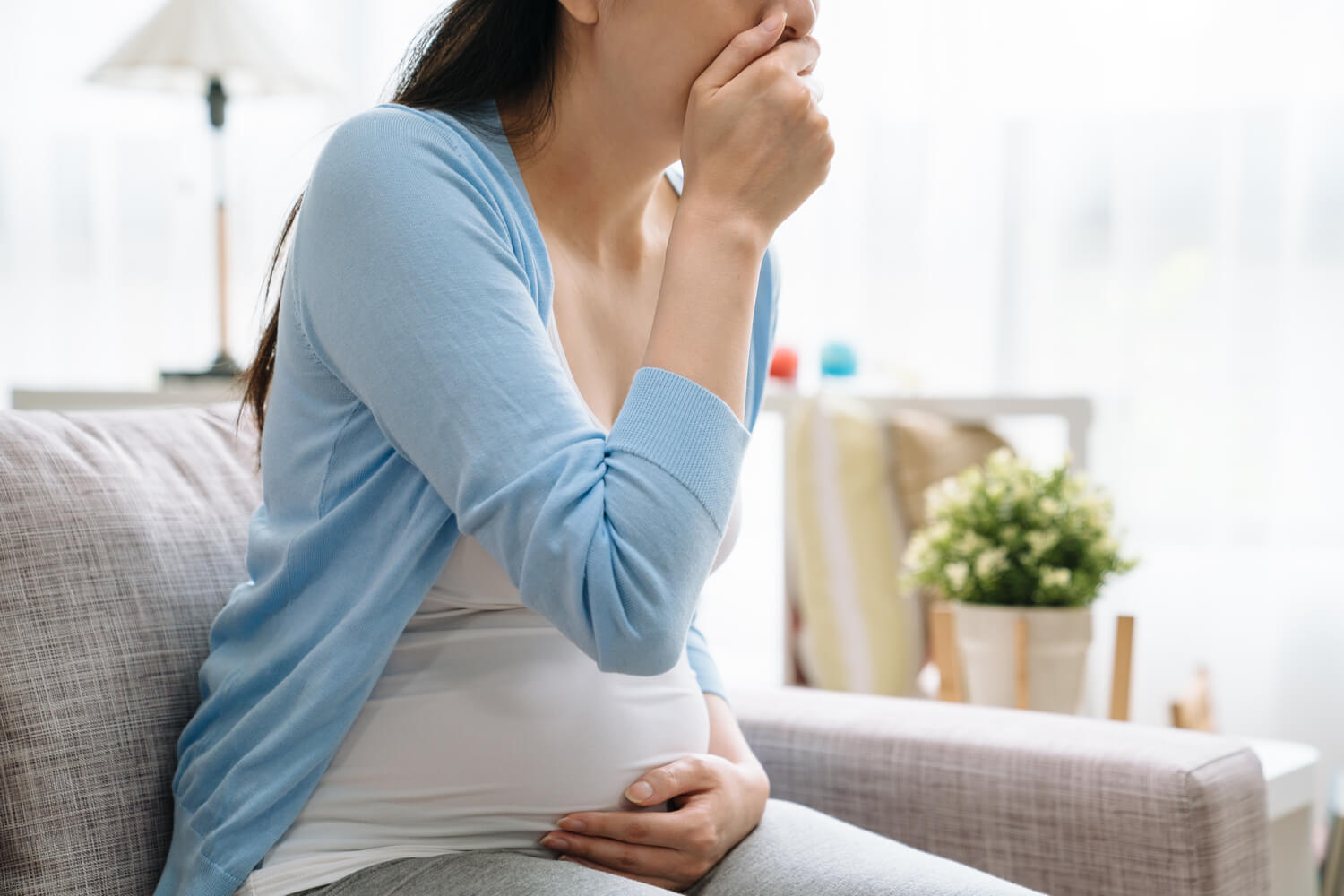 Although betel leaf is filled with multiple benefits, these benefits do not take a second to turn into demerits. This can be due to negligence of the consumption pattern of the same. Read more to see about the harmful effects of betel leaves during pregnancy.
Mouth ulcers can develop from the over-consumption of betel leaves.
Paan can get stuck in your food pipe, causing discomfort.
It can choke the throat, which leads to a severe cough.
It can lead to over-gaining weight.
Cravings during pregnancy don't stop. They increase more with time. Cravings can be such that they can lead to the demand for anything at any point of time. Keeping this in mind, you must eat in a very limited manner so that no harm is caused to your baby and you.
[Read : Eating Spinach During Pregnancy]
FAQ's
1. Is Chewing Betel Leaves Harmful?
Nothing is harmful if consumed in recommended and limited quantities. But when the quantity increases, it can lead to harmful effects. Although betel leaves help pregnant ladies to release toxins from their bodies, over-consumption can lead to harmful effects on the body during pregnancy.
2. Can We Eat Raw Betel Leaves?
Consuming betel leaves alone can lead to oral cancer. However, consuming it along with "gulkand" does not cause any harm.
If you are consuming a small number of betel leaves, then you can have them alone. But if you have it on a regular basis, then it is highly recommended to restrict the consumption of betel leaves.
Read Also: Is It Safe To Eat Lettuce During Pregnancy?