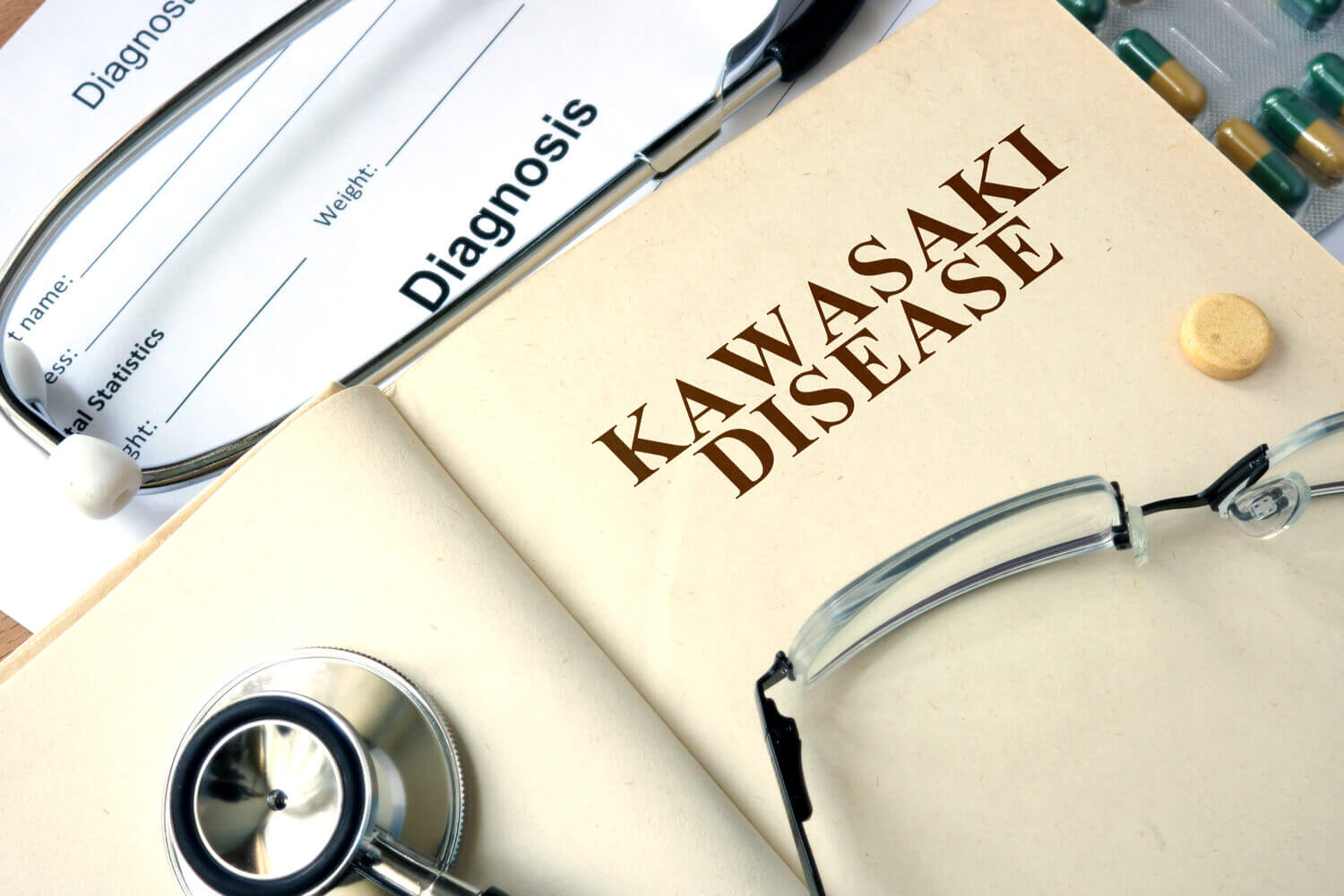 It is very common for children to fall sick. It is how their immune system develops and gets stronger as they grow up. Young children below the age of five are very susceptible to infections which often result in a fever.Ask a parent of a small child who just started daycare or school, and they are bound to say the child suffers from fevers regularly. The scenario is very similar for foot and mouth disease or any other rashes a child gets at a young age.
While this is very common, sometimes it could be more than just an innocent fever. It could be something more serious like the Kawasaki disease. What do you do then? How can you help your child? What treatment will your doctor suggest? How far will it impact your child? Will it also just go away like a regular fever or cold? Learn all about it here. Here we have a comprehensive guide/ information manual to help you know and understand all about Kawasaki disease, the most common cause of acquired heart disease in young children.
In This Article
What is Kawasaki Disease?
Kawasaki disease is a not-so-rare but serious illness that affects small children. This disease can cause swelling or inflammation in the blood vessels of the body. If left untreated, this can lead to serious heart conditions and heart diseases in children. This disease was first identified in Japan. Though it was prevalent in other countries, many doctors were initially not convinced about the occurrence of such a disease in childhood. It was hence missed in many cases and children failed to receive timely treatment. If found in time, this disease can be treated successfully.
What Causes Kawasaki Disease in Kids?

The exact cause for this disease is yet to be determined. There are theories that it could be due to bacteria, viruses, environmental factors, and even genetics. However, nothing has been proved yet. There is no scientific evidence that ties the disease with any of these causes.
Some studies show that this disease tends to peak during specific seasons.
Who are at Risk of Getting Kawasaki Disease?
Kawasaki disease generally affects very young children. Children below the age of five, especially boys are at a higher risk of getting affected. Children of Asian origin have a higher risk than other ethnicities.
Though not completely genetic, the risk of contracting this disease is higher if someone in the family has had it in the past. In Japan, a child is 10 times more likely to contract this disease if their sibling has it. We do not have similar information from India. However, there are a few families wherein multiple children have suffered from Kawasaki Disease. Since it is not a contagious disease, siblings may not get it at the same time.
Symptoms of Kawasaki Disease in Children
Kawasaki disease starts out like any other fever in children. So, it is quite possible for a parent to ignore it and mistake it for a regular fever. However, there are other symptoms that accompany this fever. It usually develops from phase 1 to phase 2 and can cause serious damage to the heart.
When you see these symptoms, consult a doctor immediately:
1. First Phase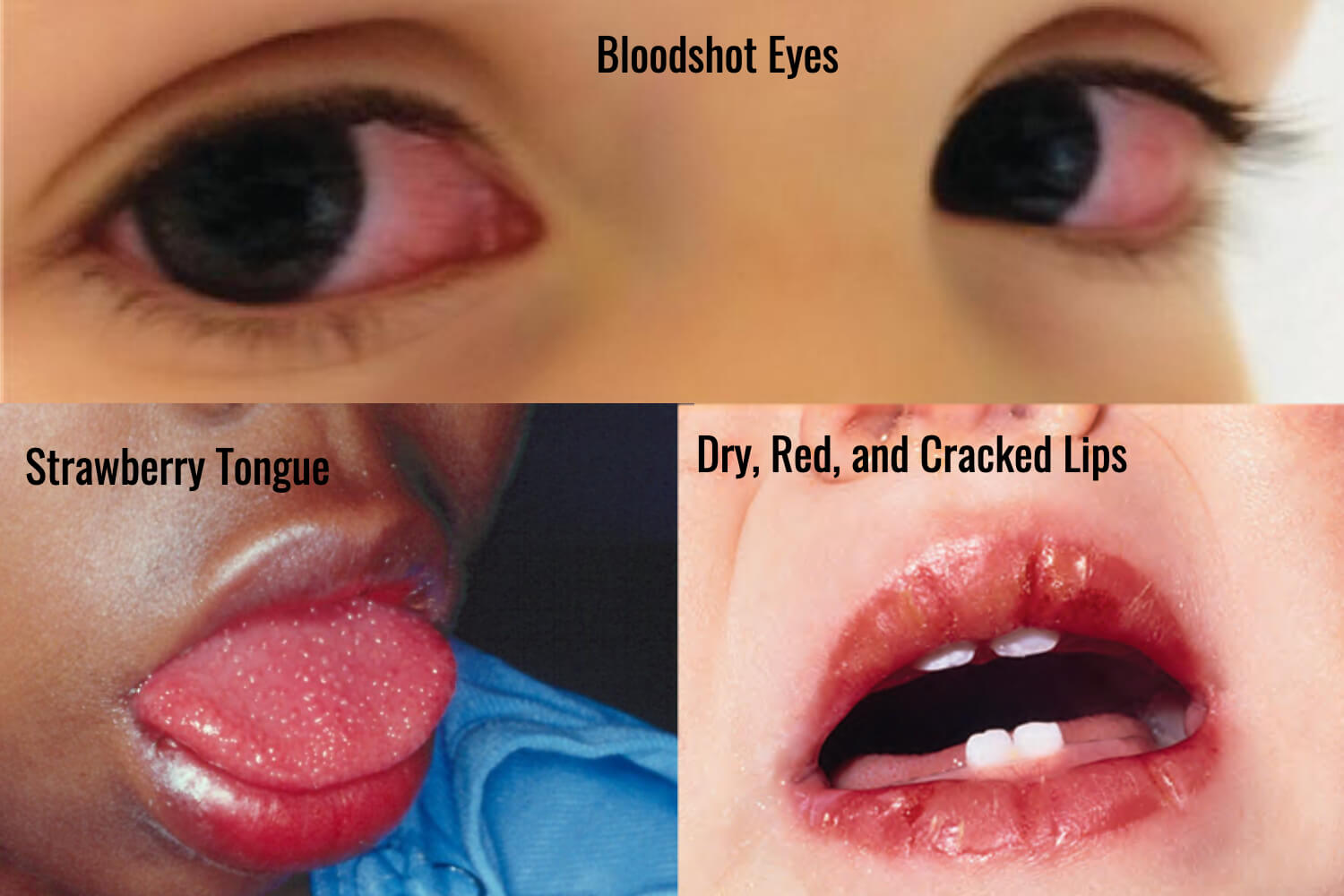 This phase lasts up to 2 weeks. The symptoms in this phase are:
Very high fever – in the range of 102 – 104 F, and lasts at least for five days
Bloodshot eyes. There is no eye discharge (eye discharge usually points to a viral infection)
Pink rash on the genital area, the back, stomach, and limbs
Very dry, red, and cracked lips
Strawberry tongue – white coating on the tongue with red bumps on it
Sore throat
Lymph glands in the neck swell
Palms and soles swell and turn into a purplish-red colour
Irritability
2. Second Phase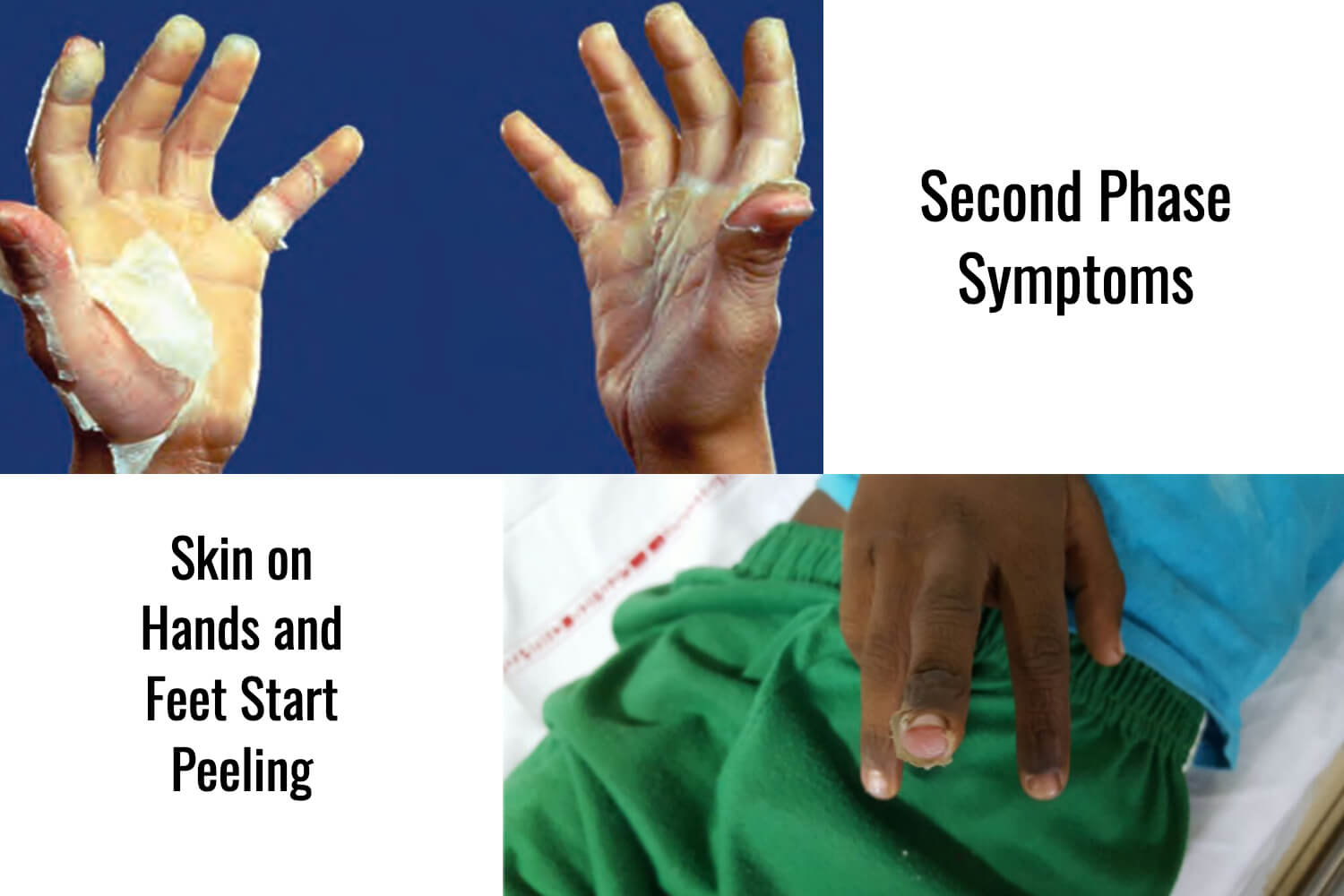 This phase starts 2 weeks after the first fever starts. The symptoms in this phase are:
The skin on hands and feet start peeling
Pain in joints
These symptoms eventually do go away – either after treatment or on their own. Some children may develop complications if they do not receive appropriate treatment in time. The child might take up to eight weeks to recover fully and get back their old energy levels if no other complications arise.
These are classic symptoms for children between the age of one and five. If your child is below the age of one or above the age of five, they may show incomplete symptoms. This makes it difficult to diagnose the disease, thus increasing the risk of complications.
How Long Does it Last?

The fever alone can last up to two weeks. The first phase of symptoms set in and are seen in these 2 weeks. Later, the second phase sets in, and while the fever would go away on its own, the heart would be damaged!
Overall, the entire episode can last anywhere between 6 to 8 weeks. The symptoms can improve consistently on their own or with the help of medications. In some cases, it can get worse too.
When Should I See a Doctor?
If your child is very young and has a high fever around the range of 102 F, which does not subside after the usual medications, it is highly recommended to consult your doctor.
If your child's fever does not subside for three days or is accompanied by the other symptoms mentioned earlier (bloodshot eyes, swollen lymph nodes, red lips and tongue, rashes, peeling skin, red palms, and soles), do consult your doctor immediately. It is always a good idea to let a professional check your child, rather than medicating them on your own.
Kawasaki Disease Diagnosis
There is no test available to check for Kawasaki disease in children. Doctors will observe the child, the symptoms and rule out other diseases at first.
Doctors usually consider Kawasaki disease if four or more of the listed symptoms (refer to the picture below) are seen along with a high fever that is not subsiding. Even then, your doctor might first rule out other possible illnesses, before confirming it as Kawasaki Disease.
Some of the other diseases that have similar symptoms in children are:
1. Scarlet Fever
A bacterial infection that can cause rashes all over the body, high fever, and a sore throat.
2. Juvenile Rheumatoid Arthritis / Juvenile Idiopathic Arthritis
Arthritis in children below the age of 16. Symptoms include joint pains, stiffness in joints, fever, and rashes.
3. Rickettsial Fever
A bacterial infection caused by ticks. Symptoms include high fever, rashes, and headaches.
4. Toxic Shock Syndrome
A bacterial infection that is rare and life-threatening. Symptoms include high fever, vomiting, rashes, muscle pains, red eyes, and diarrhea.
5. Measles
A viral infection that can cause high fever, conjunctivitis (bloodshot eyes with discharge), and rashes.
As you can see, many of the symptoms of the above-listed illnesses are similar to the symptoms of Kawasaki disease. A doctor with experience in the treatment of Kawasaki disease would be able to diagnose this condition and differentiate it from other common illnesses. It is this acumen of the treating doctor that will ensure a timely diagnosis of your child with Kawasaki disease.
Doctors usually perform a battery of tests to rule out common diseases. In the case of Kawasaki Disease, tests would suggest the presence of inflammation in the body (eg: high CRP). Unfortunately, there is no specific test for Kawasaki disease, and no single test can determine if your child is affected by this disease. The presence of classic symptoms, suspicion on the part of the treating doctor, and some laboratory tests would guide the diagnosis.
If your child does meet the criteria (lab tests and symptoms), then your doctor will ask your child to get hospitalized and also consult a cardiologist.
The cardiologist will then take:
1. Electrocardiogram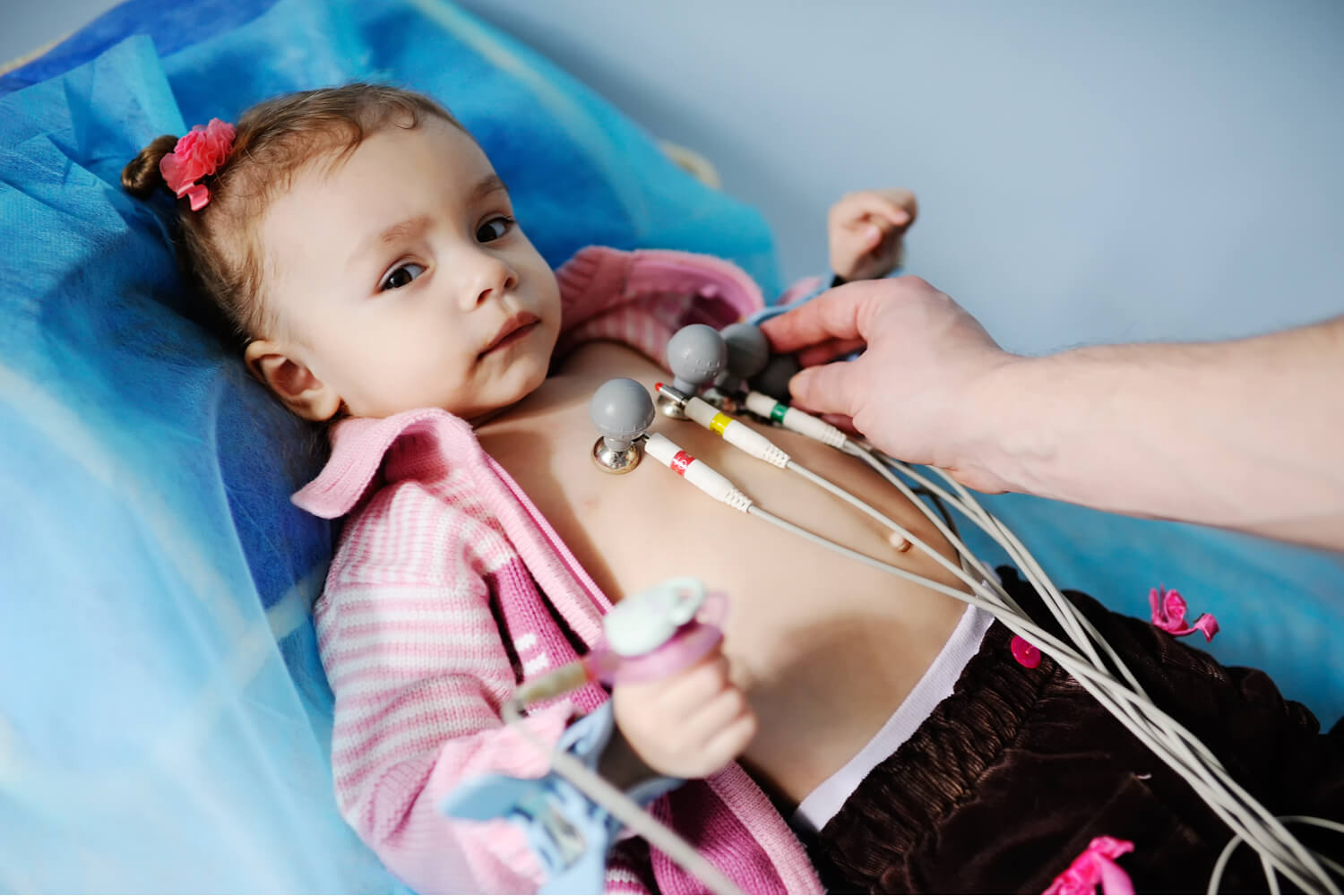 More commonly known as an ECG or EKG, this is a simple test. It is absolutely pain-free. This test measures the electrical activity in the heart. Electrical signals trigger every heartbeat. If there is an issue with the heart, these signals will be affected. This test checks for such irregularities.
2. Echocardiogram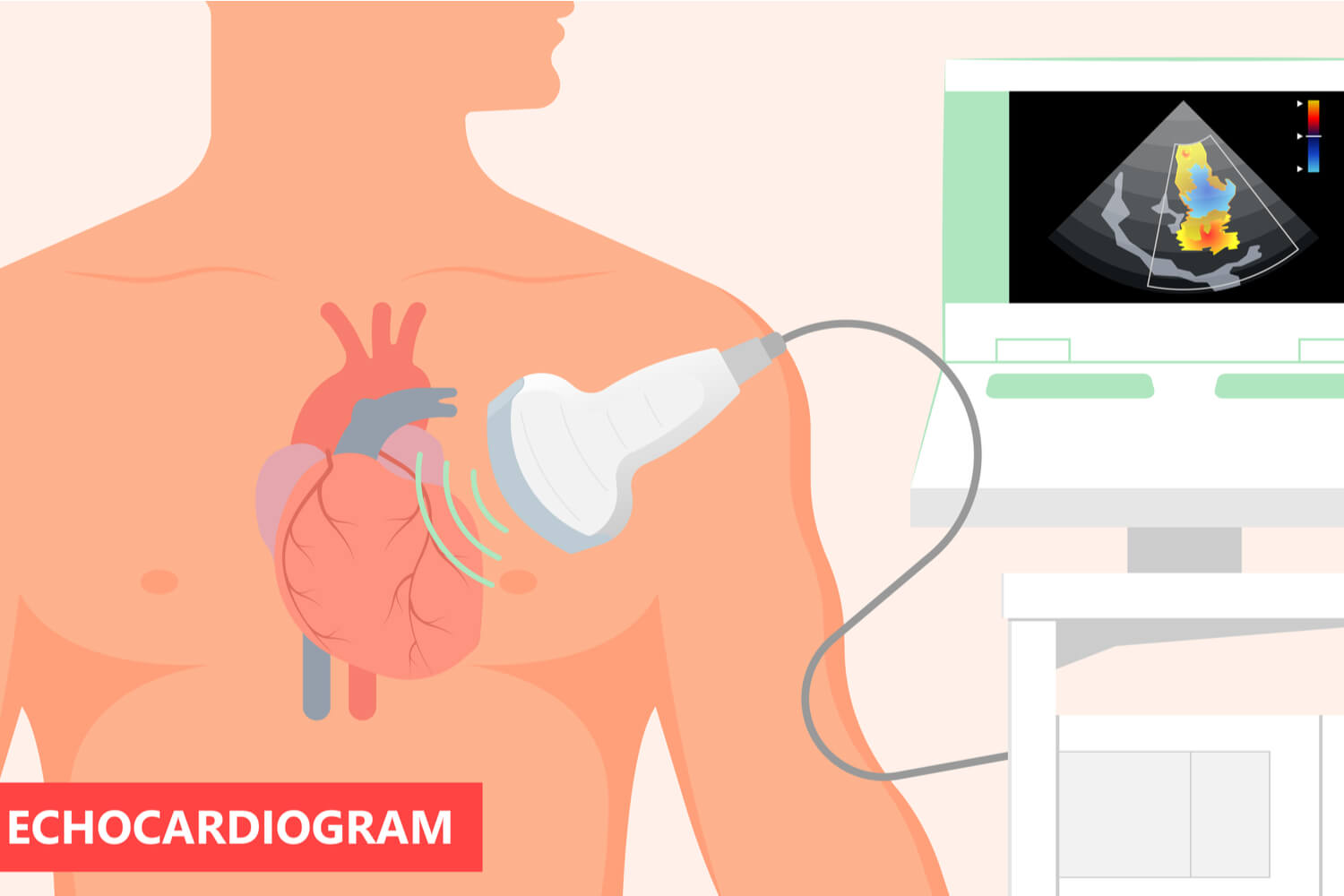 More commonly known as an echo, is also a pain-free test. This test checks the heart's pumping activity. This is an ultrasound test. A hand-held wand is used to capture pictures of the heart chambers and valves. This test helps to determine if there are any issues with the heart and its blood vessels (coronaries).
With these heart-related tests, the doctor will be able to determine if Kawasaki disease has affected your child's heart. It must be noted that a normal echo does not rule out the disease. It only means you are lucky that a diagnosis has been made before the heart has been affected.
With the rise in the number of confirmed Kawasaki disease cases in India over the last few years, a special article has been published by the Indian Academy of Pediatrics. This article touches upon how pediatricians can diagnose and treat Kawasaki disease in young children. The article also goes on to say that undue delay in starting the correct treatment can impact the child's life as a whole.
Treatment For Kawasaki Disease in Children
When a child is diagnosed with Kawasaki disease, they are admitted to a hospital immediately. Intravenous gamma globulin (IVIG) is administered to the child for about 12 to 24 hours. This will help resolve the inflammation and prevent damage to the heart.
After the IVIG is completed, the child is kept under observation for at least 24 hours. During this time, the doctor ensures the symptoms do not get worse or new symptoms do not develop. If the fever does not settle and the symptoms persist, steroids or infliximab might be administered. This helps in preventing severe coronary damage.
As Kawasaki disease can cause clotting (blockage) in the blood vessels of the heart, your doctor would prescribe aspirin (blood thinner) which would be given for at least 6 weeks. If everything goes well, all medications are stopped at 6 weeks of follow-up.
If the disease is diagnosed at a late stage, the damages caused could be severe. Such children may need life-long medication! As these children are at an increased risk of a sudden heart attack, they have to lead a careful life and must stay away from a lifestyle that can further increase the risk of heart attacks. (smoking, alcohol, obesity, high cholesterol, hypertension, etc.).
After Discharge
After discharge, your doctor might ask you to come back after a week for a follow-up examination. Another echo will be taken to ensure the heart is not affected. The next echo will be taken again after 6 weeks. If this is also clear, the aspirin will be stopped and further treatment if required, will be discussed.
What are Possible Complications of Kawasaki Disease?
If Kawasaki disease is caught early, the doctors can treat the symptoms quite successfully. The child will mostly start feeling better within a few days of starting the treatment.
However, if the symptoms are neglected and not caught in time, it can lead to serious complications that can impact the child's heart, sometimes even in the long run.
Some of the possible complications of Kawasaki disease are:
Aneurysm: This is the swelling up of the coronary arteries which supply blood to the heart.
Arrhythmia: Irregular heartbeats. The normal pattern of the heartbeat is affected.
Myocarditis: The heart muscle, valves, the lining as well as the outer membrane surrounding the heart will swell.
Other Complication: Issues with heart valves.
Though very rare, sometimes this disease can be fatal.
Life After Kawasaki Disease
Most children affected with Kawasaki disease make a full recovery without any complications or heart problems. However, those who have suffered serious complications from the disease will have to make major lifestyle changes. They must ensure that they reduce all the risk factors, including environmental triggers.
Some of the complications that can develop are:
1. Problems Related to the Coronary Artery
Children who develop coronary aneurysms must regularly meet their cardiologist. Full recovery is possible in the first few years. If neglected, this can lead to a heart attack at a very young age!
2. The Disease Strikes Again
This is extremely rare but possible
Whether the disease results in permanent damage to the heart or not, it doesn't hurt to be careful.
Kawasaki Disease Prevention
So, can you prevent this disease? Wouldn't be great if you could just save your child from contracting such a rare yet complicated disease in the first place?
Sadly, there is no proven way to prevent this. You cannot prevent your child from contracting this disease. This is not contagious, so you cannot keep your child safe by keeping them away from the affected children.
You can only be vigilant and watch out for symptoms. You can consult a doctor and get it diagnosed in time to prevent the disease from getting serious and affecting your child's heart.
If you have suffered from Kawasaki disease, it is advisable to be proactive with your child. Though this disease has not been technically linked to genetics, the possibility has not been ruled out yet.
Kawasaki disease is not an uncommon disease. Pediatricians in India have finally accepted the prevalence of this disease among children and have been testing for and diagnosing Kawasaki disease over the last few years. This opens up the possibility of your child being diagnosed sooner rather than later. Hospitals and doctors are more knowledgeable and equipped to handle this disease than they were a couple of decades ago.
Kawasaki Disease and Covid-19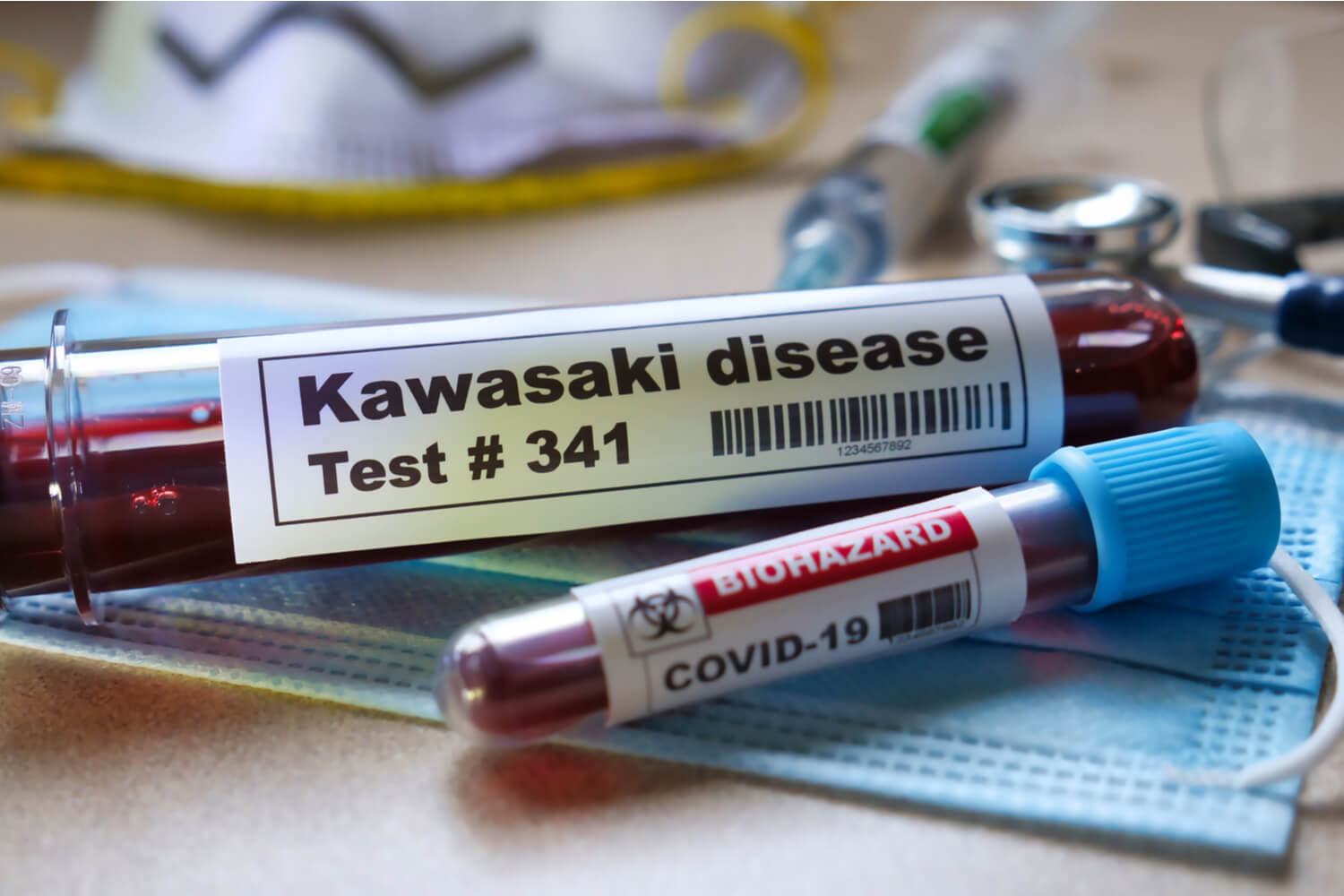 In India and a few other countries, many cases of children with COVID19 showing symptoms of Kawasaki disease have been reported. Some children who have recovered from COVID19 are reporting symptoms of Kawasaki disease a month later. This disease that looks very much like Kawasaki disease, and is linked to COVID19 infection is called "Multi-System Disease" in Children related to COVID19 (MIS-C). Several hundred children who recovered from COVID19 infection developed this serious disease. Much like the well-known Kawasaki disease, this new disease also affects the heart and can get dangerous for children. These children have symptoms of high fever, bloodshot eyes, and rashes and often test positive for COVID antibodies. Timely treatment with IVIG and other medications can be helpful in this condition.
Conclusion:
Kawasaki disease is out there at large. The recent COVID19 complications are not making it any easier for parents of young children. The best way is to be vigilant and consult a doctor if you suspect your child could have more than just a high fever. If the fever does not subside with antibiotic pills, this could be Kawasaki disease.
Time is of the essence with Kawasaki disease. It is ok to be a little paranoid if it means it could save your child from a lifetime of potential heart problems. At the same time, do remember, all fevers and rashes do not lead to Kawasaki disease either. Do not fear the worst until your child has been diagnosed!
Read Also: Juvenile Idiopathic Arthritis in Children – Causes, Symptoms, Complications and Treatment