Come winter and dry skin awaits you. Though winters are generally harsh for babies, first winter can be particularly tough on baby's delicate skin. It is that time of the year when your baby needs that little extra care. Keeping baby's skin soft is a big challenge for lot of moms, however, we have simplified the task and compiled 10 tips that will help you keep your little ones skin baby soft even in winters.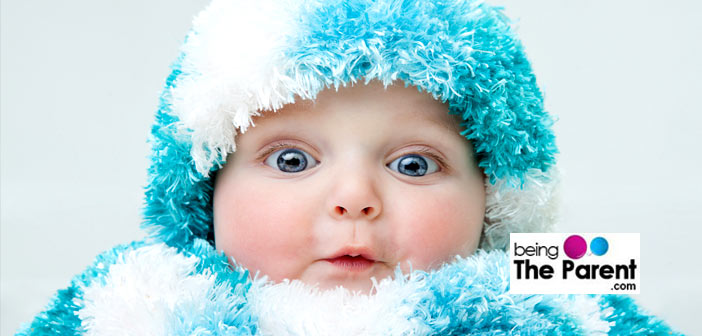 10 Tips To Keep Your Baby's Skin Moisturized In Winters
Taking Care Of The Baby In Winters
Here are tips for keeping baby's skin moisturized in this season's chilly wind and low temperatures.
10 Tips To Keep Your Baby's Skin Moisturized In Winters
1. Do not over overdress your baby:
Babies love going outdoors. While taking baby out for a walk, do not cover the baby as per your perception of cold. One warm jacket or sweater on a soft layer of a shirt is enough to protect him from cold. Babies tend to sweat when they are layered and then heat-rashes develop on their face and skin. So refrain from overdressing, and if you think the baby is hot, do away with a layer at a time
2. Protect your baby's lips:
Babies love to drool sometimes due to teething. Drool starts from lips and ends up to their cheeks and chin. Sometimes the drools, if uncleaned, can irritate the skin, thus forming tiny bumps form on their skin. Always use baby lip balm or petroleum jelly for their lips and surrounding areas
3. Bath time:
As far as possible, bathe your baby with lukewarm water and only water in the first few months of your baby. Finish your baby's bath quickly as bathing removes baby's natural oils and dries the skin. After the bath, quickly apply gentle baby lotion all over the body. You actually may not do the bathing ritual every day, some days, sponge bathing will also suffice and preserve the natural oils in your baby's skin. Though bathing times are also the bonding times, still, you can keep bubble baths and water play for the warmer seasons. Always use lukewarm or warm water to bathe your baby, hot water can steal the skin's moisture making it dry and coarse
4. Use baby moisturizer:
Once the baby has been bathed, apply coats of special baby lotions or moisturizers immediately to lock in the moisture before the dry temperatures soak it all away. As far as possible, always go for unscented baby oil or moisturizing lotion, as they are preservative free. Some scented do not suit your precious baby's skin. They develop rashes.
5. Home remedies:
These are tried and tested home remedies which have been prevalent for centuries.
Coconut oil: We have been bought up massaging with coconut oil. Of course, times have changed and there is lots of baby oil available in the market these days like, but nothing beats coconut oil, when it comes to massage and moisturize baby's skin. The other alternative is to mix a teaspoon of coconut oil to warm bathing water. This locks the moisture
Almond oil / sesame oil: Many mothers love to massage their baby with almond oil or sesame oil as they consider it healthy. Sesame oil gives warmth in the winter
Mustard oil: In some part of the country, mothers use mustard oil to massage, as they believe mustard oil is hot so baby stays warm.Read more about massaging a baby here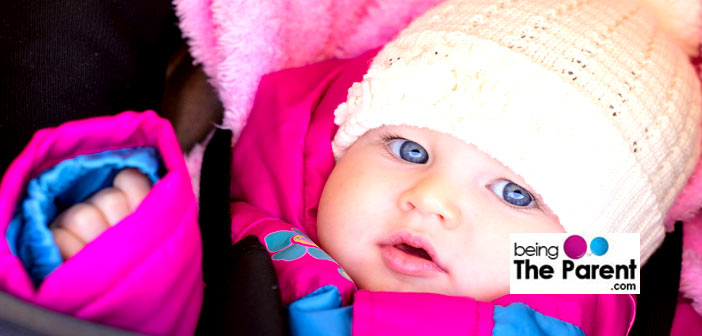 6. Using glycerin soap:
Glycerin based soap works best during winters. Apply mild glycerin soap designed especially for babies. However, you should use soap sparingly. A mild, pH-neutral baby cleanser is generally recommended as adult soaps can be very harsh on your little one's skin
7. Use humidifier:
Cold winds are dry and brittle.Turn on the humidifier in the nights during winter. Humidifier helps water evaporation and moistens the air. It also helps against chest congestion
8. Diaper change:
Do not keep baby in wet diapers and nappies for too long. Change often. Wet diapers do more harm to the skin. During every diaper change, make it a point to apply a nice layer of ointment or diaper rash cream. Use your fingers to form a thin layer. This will keep the skin moist. Refrain from using baby powder as it will rob the skin of the moisture
9. Blankets:
While the baby's asleep, do not cover him with layers of blankets. It makes the child uncomfortable, and of the baby is young, the danger of SIDS also hovers on. You can heat the room to a comfortable, warm temperature using a heater or a blower (find out how here). Just cover your baby enough to keep the cold out.
10. Baby gear:
Use mittens, booties, caps, etc., to cover the baby and protect him from the cold. When you take the baby out, use a cover over the pram so that dry air cannot suck all the moisture. You should guard your baby against the cold winds, which can be tough on baby's skin
Do not let winter take a toll on your baby's skin. A little care and precaution will make winter days go fast. If you notice any dry patch on the baby's body, take advice from a dermatologist.
Taking Care Of The Baby In Winters
Take your baby out for walk when it is sunny. Babies require little amount of sun shine for their bones
Never keep any woolen clothing next to baby's skin
Always keep your baby's feet warm. Cover them with socks
Disinfect your little one's cloth separately
Sometimes dry skin leads to eczema. Consult your pediatrician and apply ointment at regular intervals. You can read more about baby eczema here
When you do laundry, never mix baby clothes with that of adults. Always use mild detergent formulated for baby to wash his clothes. Sometimes strong detergents may irritate baby's sensitive skin and cause rashes. Winters are time to enjoy with family. Enjoy your inside time with baby during winters.