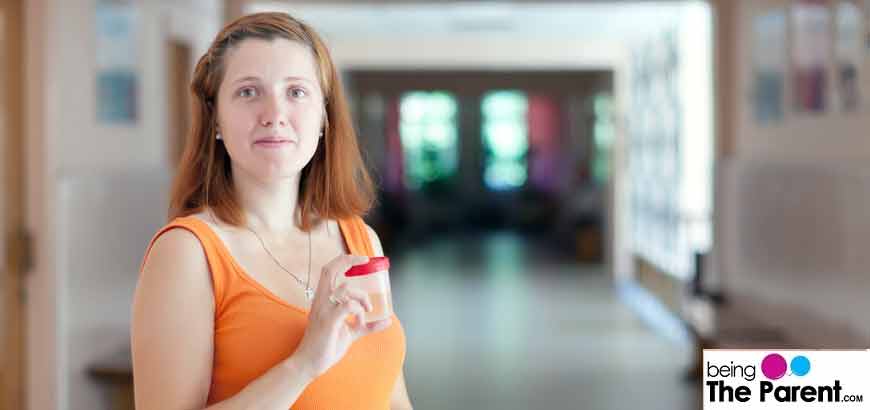 Presence of ketones in urine, especially during pregnancy poses a serious impact on the health of a woman. Moreover, it is one such problem that many of the pregnant women are facing. Though, it is a not a matter of serious complication, it could turn alarming at a certain point.
What Are Ketones?
Causes for the presence of ketones
How to prevent the production of ketone
What Are Ketones?
Ketones are elements derived from the breakdown of fat which the body utilizes to produce energy during emergency concerns like starvation or glucose deficiency. The body receives essential energy from the consumption of food and it gets converted into glucose and blood sugar. The access with blood sugar is obtained through insulin. When you are faced with detecting Ketones in Pregnancy, you must understand that the pregnancy hormones boost the body hormones against insulin. This indicates that the cells of body do not acquire sufficient glucose from blood and consequently a pregnant woman is not able to gain enough energy through breaking down of carbohydrates. The body attempts to search for alternative energy sources, like the fat reserves and ketones are the by-product of this process.
Causes for the presence of ketones
There are various factors that lead to ketone' presence in the urine, and they are as listed below:
You have been dehydrated.
A bad diet or a diet that is not nutritious may result in your body breaking down fat instead of carbohydrates for energy.
It is possible that you do not get sufficient calories from the diet or the time space between meals may be too long.
Other possibilities are that you may be skipping meals or snacks. You must be careful to have your meals on time to avoid ketones and other problems, especially during pregnancy.
Some of the natural signs of pregnancy, such as nausea, throwing up could also make you feel DE-energised and pose you at risk for ketones.
Fasting during pregnancy.
When you are suffering from vomiting and severe nausea or you suffer from weight loss during the time of pregnancy, your physician may check for ketones in urine. The urine test is done by taking a small sample of the urine in a small bottle. If your ketone reading is high and you cannot keep the liquid or food down, you may require medication and intravenous fluids. If ketones are found to have been associated with sugar, this results in the presence of diabetes.
It may be noted that low levels of ketones do not affect the fetus, but a moderate to high level can pose threat to the fetus and may also indicate gestational diabetes. Some studies suggest that babies born to mothers who had high ketones presence are at risk of a lower IQ and future learning disabilities.
How to prevent the production of ketone
It is always suggested to take doctor's consultation if you feel that you have no energy. To prevent Ketones in Pregnancy, you must escape situations like skipping meals or having long intervals between meals. You must consume food after every three to four hours during your pregnancy period. Healthy and nutritious snacking with ample rests are the key to a smooth pregnancy.
It is advisable to keep a good bedtime snack that must be rich in starch and proteins due to the fact that protein tends to alleviate the absorption of carbohydrates that is beneficial by making energy acquired by the body for a long time.
Some amount of ketones is not a bad sign, but you must try to keep your blood sugar under control and be in constant touch with your doctor. Have a nutritious diet packed with essential minerals. This is a small step towards a healthy you and your baby.