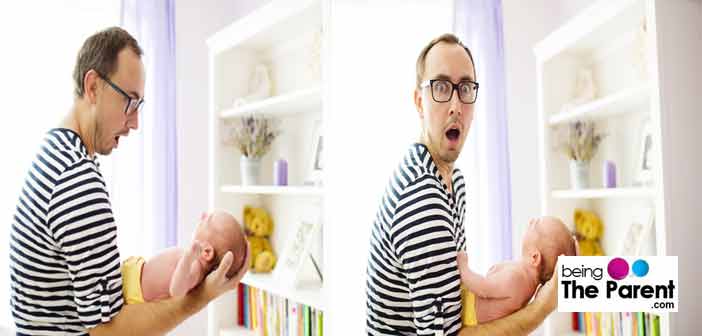 The arrival of the tiny bundle of joy brings with itself a myriad of emotions from exuberance, excitement to even postnatal depression. This is seen in mums as well as dads.
PPND or paternal post natal depression is common in about 10 % of new dads. It can be defined as a type of depression noticed slowly or suddenly with symptoms ranging from mild to severe. When this depression is seen in dads it is referred to as paternal depression seen predominantly in the first year after the birth of their baby.
Causes of Paternal post natal depression (PPND)
The true cause of paternal depression is still unknown. There is no valid explanation as to why some dads are affected by this while others are not. As we know that depression in general is generated by stressful and emotional situations and the birth of baby can also is a demanding experience for the new parents.
Other probable causes can be enlisted as below:
Fatherhood pressure and related responsibilities
Added financial pressures
Alteration in lifestyle
Lack of wife's attention
Changes in marital relationship chemistry
Enhanced domestic workload
Lack of sound sleep
These factors can all add up to the surmounting paternal depression and can affect a new dad's health and wellness.
Factors responsible for Paternal post natal depression
The two most significant factors widely and profoundly responsible for PPND in dads are: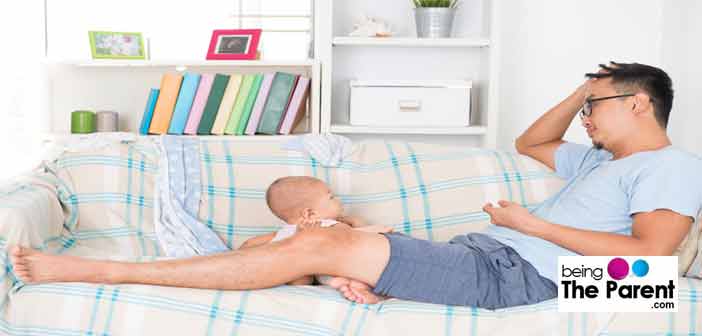 Estranged relationship with spouse-
First time dads are seen to be more affected by depression both before childbirth and after the birth of the baby. Sometimes the couple's relationship is strained throughout the span of pregnancy
Spouse having postnatal depression-
Sometimes it is seen that if a dad is having postnatal depression, the wife also suffers from such depression
Factors influencing depression in new dads are:
Age: young dads are more likely to suffer from depression and anxiety as compare to their elderly counterparts
Finance:first time dads who are not economically too sound are susceptible to experience PPND
Other factors:Besides these, dad's own social factors, personality, family history and previous 'mental health' history are also important in affecting his chances of getting PPND
Symptoms of PPND or paternal post natal depression
Here are mentioned some of the common and frequent symptoms and signs of PPND:
Feeling sad, isolated, anxious, baffled or overwhelmed by their feelings and the reaction of their partner towards their feelings
Becoming irritated, hostile and aggressive
Playing less with their babies
Feeling disheartened, lack of appetite, bad concentration and improper sleep and worrying at night
Perceiving future in a miserable bleak way and worrying too much about the future
Avoiding friends and not socializing with others
Aches and pains without any reason
No interest in sex
Performing poorly at work
Feeling exhausted and drained
How can PPND or paternal post natal depression effect a new dad?
New dad's postnatal depression can adversely affect his relationship with the newborn, spouse, with other family members. Awareness about postnatal depression can be very helpful in coping up with PPND.
Encouraging and motivating support from the mother can be a great help. Gradually he will develop liking for the baby and will also develop a strong connection with him.
However it is really frustrating and upsetting to live with a person suffering from PPND, still try to be patient and do not be judgmental.
Self Help Tips for PPND or paternal post natal depression
Here are some self help ideas that can positively aid overcoming postnatal depression: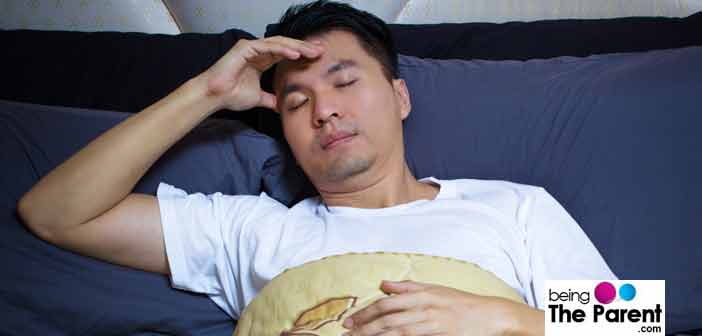 Give some time to yourself away from work and family
Focus about the memorable moments about being a parent
Discuss parenthood with other new dads
Spend some time enjoying your favorite pastime
Discuss about your baby's activities with your spouse- this will improve your relationship with your spouse too
Treatment for PPND or paternal post natal depression
Following are the accepted approaches used for curing PPND-
Counselling-
Seek the help of a qualified psychiatrist who can help you develop a positive approach towards the baby and this can aid you overcome PPND. There are a number of NGOS and specialist organization that can help you deal with this depression. These organizations can provide you substantial help in dealing with PPND
Acceptance-
Recognizing and accepting the immense impact that the birth of a baby can have on mother as well as father is quite important. Probably one of the most challenging tasks is to become a parent keeping in mind the huge responsibilities and changes that it brings in the lives of both moms and dads
But no worries! Awareness, careful understanding about the needs and the requirements of the child and mutual compassion and cooperation can prove to be extremely helpful in dealing with this sensitive phase.