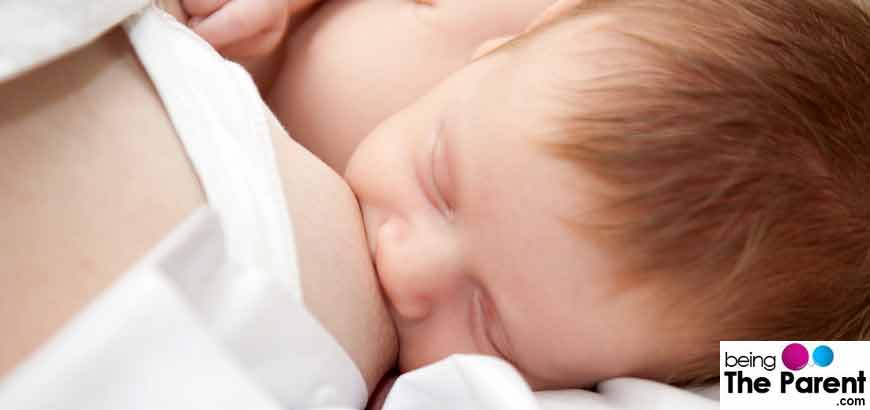 Sometime around your 16th week of pregnancy, you will feel that your breasts have become fuller and your old bras are either too tight or are not fitting you the right way. If you would have noticed, sometime between 8 and 10 weeks into your pregnancy, you would have started to outgrow your bra size. Infact, increase in your breast size is amongst the early changes you will notice in your body, and they will continue to grow more in size as pregnancy progresses. At this stage, pregnant women must invest in some maternity or nursing bras – which will not only provide support to your growing breasts but also prevent them from popping and be softer on your breasts. Though a lot of women end up spending on maternity wear dresses, they ignore the need of wearing a proper-fitted bra. Wearing a tight, fashionable lingerie bra at this time must be avoided by pregnant women.
Maternity Bras During Pregnancy
You'd be probably thinking, "Can I Not Wear A Larger Size Of My Regular Bra?" Though you could opt for wearing a bigger size regular bra during early pregnancy, it is advisable to go in for maternity bras to provide room for your growing breasts and be of a comfortable fit. A fashionable piece of lingerie is not equipped to support the ligaments that your breasts develop during pregnancy. Blocked milk ducts, breast infections, and fluid retention can be a cause of concern for women who try a quick fix by wearing a larger cup size of their regular bras.
Selecting A Good Maternity Bra
Most of the maternity bras can be adjusted by changing cup and band sizes. A right fitting bra will prevent your breasts from sagging, stretch marks and other problems. While selecting a maternity or a nursing bra, you must take into account the following considerations:
Does the bra support your breasts comfortably? Does the bra has wide straps and a deep center at the front and do the bands provide for minimum bouncing?
Does the bra provide your breasts with full coverage? Is the fabric soft and comfortable for your sensitive breasts?
Does the bra carry a wide back strap with a minimum of four hooks? Is the bra comfortable enough? You could buy a bra starting to fit in the first and gradually seaming upto the last hook
Does the bra have a soft, and breathable underlining that does not cause any sort of irritation or discomfort to your nipples and skin?
Buying A Maternity Bra During Pregnancy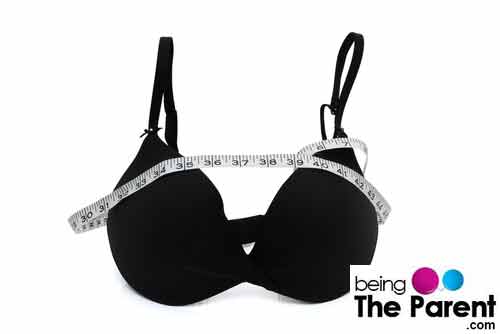 Buying a maternity bra must be done with guidance from expert fitting consultants. Most lingerie and big departmental stores have in-house bra fitting specialists – and their services are free. Let them measure your bust, underbust and cup, and then try out various sizes and shapes. This will take time, so stay put and calm. Your ideal bra should be comfortable, giving complete coverage with no gorging and no digging at the shoulders or back. Once you find the right fit , check for the material. Remember, what doesn't feel comfortable in the try-room, will feel worse when outside it.

You could also check out
sleeping bras,
if you'd like to wear a bra to bed. Since during pregnancy and after that, breasts are heavy and full, a good and comfortable sleeping bra may just be the right thing to provide you with some sound sleep during.
How Many Pregnancy Bras Should I Buy?
Not only breastfeeding/maternity bras are an additional cost, but are also expensive. During pregnancy and after it your wardrobe gets to see clothes flooding in due to the changes in your body – which may or may not even be wearable once you have a baby. Experts suggest buying atleast 3 maternity bras, and each can be worn for a day or two. They must be hand washed and sundried so as to make them stay firm and soft for a longer period.
If you have opted for buying maternity bras from your 8-10 week onwards, you will have to trip the lingerie section atleast a couple of times more. This frequency will depend on the weight and other changes that hormones will be inducing during your pregnancy.
Are Underwire Bras Safe In Pregnancy?
Many experts advise against wearing underwire bras since it is believed that the wires can put rigid pressure on the breasts and cause blocking of the milk ducts. Breasts continue to become full and then empty during nursing, it is debated that underwiring does not provide the necessary support for the daily breast changes. If you do opt for one, do keep comfort as your prime consideration.
Nursing Bras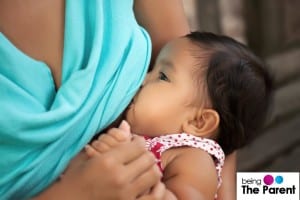 Nursing mothers must chose a bra properly which supports the breasts firmly and does not hinder blood circulation. After the baby's birth many women face the problem of distortion in breasts, Mastitis, Breast engorgement. To avoid such problems nursing mothers should select their bra carefully – ensuring that there is no added pressure or strain on the breasts. This will lower the chances of plugged milk ducts.
Breast feeding bras must have removable cups. It makes easy for you to feed your baby. The opening of bra should allow enough space for your baby to latch on your breasts properly. The straps must be broad and support the structure of the breasts properly. Go for broad back bras when it comes to selecting a breast feeding bra. In-fact, most nursing bras have four hooks for added support. The bra you select must have enough room for your breast, while nursing your baby the other cup should properly support your other breast. Your bra should not cause trouble while nursing your baby.It is recommended to use breast feeding/nursing bras regularly when you have to nurse your baby. These bras are designed to give you comfort. Breast feeding bras also helps you in retaining the original shape of your breast when the nursing period is over.
Are Maternity Bras Boring?
Contrary to popular beliefs, nursing bras are being designed keeping in view the intimate appeal as during pre-pregnancy. Cotton has always been preferred, since the fabric is known to have breathing properties. Though many people are debating the use of other fabrics, the best way is to ask other moms and take the cues.
Go ahead, pick up for comfort fit!