When we were young and wanted to stay over at our friend's place, our mothers would emphatically say "No". But times have changed a lot ever since. We now find ourselves arranging and sending our kids for sleepovers and play-dates. These have become a very important part of social skills development among kids and cannot be ignored.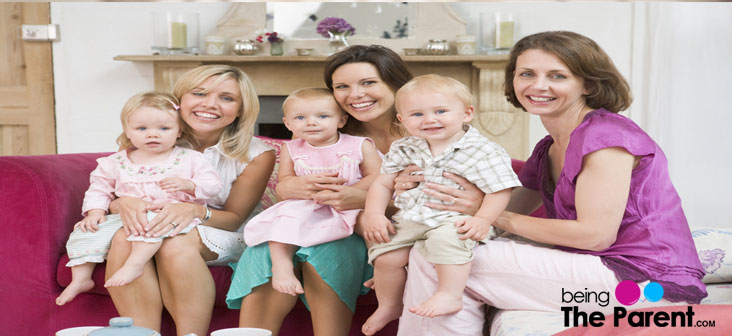 Play-Dates And The Socialization Process
Dance class, abacus class, basketball, tennis, language class and so forth. Kids today are left with no free time to interact and socially bond with their friends. Also in today's scenario where kids are brought up in nuclear families and lack many elements of socializing like the earlier generations who lived in joint families, it is very important to organize play dates for the social development of the child. Parents are getting busier, neighbors are busy in their own lives, lack of space and time have all taken precedence over romping around with friends and free play. So playdates give the child an opportunity to interact and bond with friends outside the school environment and they also learn to share, collaborate and work in teams in a socially acceptable way and enjoy the free time with their friends.
Sleepovers are a step further, nurturing a feeling of independence in children and letting them have a feeling of 'grown-up'. In addition to this, sleepovers are a lot of fun!
Planning Playdates And Sleepovers
Most parents might be nervous the first time around. But it is not much of a worry and you will get accustomed to it after the first two/three times you've attended/hosted one. If you are well organized and can set some clear rules, you'll be surprised at how smoothly it takes place. For those moms looking for tips on "what" and "how" to go about it, here are some of them that will surely work.
The Ground Rules
Even before your children start going for one or before they start inviting their friends over, you must make sure that they understand that there are some rules that cannot be changed. These could include:
Make sure you make it very clear to your children that they don't ask you for play-dates/sleepovers in front of their friends and their parents. In a situation like this, you may be forced to allow children you don't know too well to come over for a sleepover/play-date to your house. That might not be too comfortable
The dates for the play-dates and sleepovers have to be decided by you and not your kids or their friends. Tell your kids that impromptu invitations will not be entertained
When your children are at a friend's place, they must know what is acceptable in your family and if something is different at their friend's place, they must learn to be less fussy and adjust. They must also be taught to deal with a difficult situation (if it ever occurs) and must report to you if they are not comfortable
12 Useful Tips For Hosting A Successful Play-Date/Sleepover
Never agree to host a sleepover until your child is ready. This is probably when they are 7 or 8 years old. Of course, younger kids can go for play-dates but to stay over they must be older and ready
Start with a small number, maybe 3. Only when you are comfortable, increase it to 6 or 7. Make sure the kids like each other and have almost similar personalities. That makes things easier to manage
Talk to the parents of kids involved to know what their likes/dislikes are, whether they are allergic to any food in particular. Make sure you inform the parents about pick-up, drop off times and any other issue that the host may need to know (bedwetting for instance in case of a sleepover)
Keep lots of books/magazines and games for children to have a good time. Encourage them to play but don't force

If necessary start with an outdoor game and then move indoors for some crafts maybe. Save the best for later. During a sleepover, they can watch a movie maybe. But make sure the earlier activities make them tired
Start with light snacks like pop corns and chips and then move on to something heavier, maybe pizzas. For a play-date, snacks alone are enough. If it is a sleepover, make sure you have stocked up on light snacks as kids may want to keep eating. For the next morning plan something light like sandwiches, cereals, muffins etc
During a sleepover, make sure you are around and keep checking on them at least every 30 minutes
Let them know that teasing and arguments will not be allowed. And of course, no meddling with phones/texting etc
Set a bedtime and dim the lights leading upto that time for a sleepover. They might want it extended and pretend to fall asleep, but it is important that you keep coming back to check in on them
Reassure the guests that you are available whenever they need you and they can wake you up for anything important
Tell them where they can find you and place nightlights near the stairs and in the bathrooms so they don't lose their way
Keep stock of toiletries, sleeping bags, pillows and make sure you have the contact numbers of parents to call up in case of an emergency
Sleepovers and play-dates are a great way to make your child independent and boost their social and problem solving skills. When your children get an opportunity for any of these, make sure they don't miss them. Watch them enjoy and learn.