The birth of a baby is the most unforgettable moment in a woman's life. The anxiety and uncertainty of a pregnancy gives way to a feeling of enormous love and protectiveness for the baby. The most natural act once a baby is born and the mother is comfortable, is that of breastfeeding. The initial milk of a new mother is very rich in vitamins and nutrients. It is recommended very strongly that women should breastfeed the babies as long as they can.
But breastfeeding mothers have to keep in mind that they need to eat a balanced diet. Doctors feel that a just eating a balanced diet may be insufficient for breastfeeding women. In fact doctors will advise that the mother takes vitamins till she is feeding the baby only her milk. In many cases the multivitamins that they have taken during pregnancy are continued even after childbirth.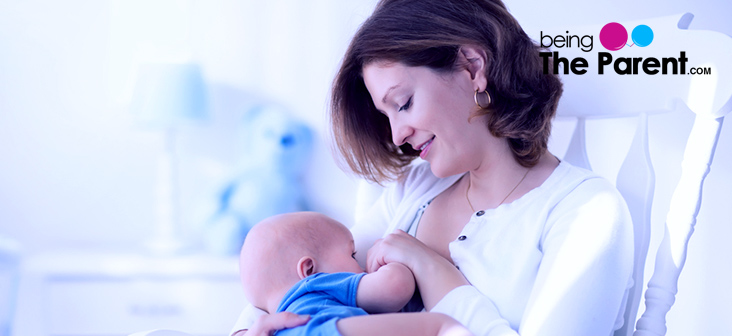 The diet for a nursing mother should essentially include
Grains and nuts: Nuts are rich in nutrients and it is also good to eat whole grains and cereals in every meal.
Dairy products: Eggs becomes a necessary part of everyday diet. But care has to be taken that the eggs are cooked completely before consumption. It is also good to include milk and cheese in the diet.
Fruits and vegetables: Fruits and vegetables are an excellent source of minerals. Lactating mothers should consume bananas, avocado, raspberries, carrot, onion, cucumber, spinach and other leafy vegetables.
Legumes: Legumes like soybean and black eyed peas etc are also important to be consumed everyday. Also meat which is rich in protein should be consumed, if there is no allergy.
They should consume lots of liquids like fruit juices, milk and soups. Water should also be taken regularly to be hydrated. If the nutrients level are not maintained in the diet, then the quality of nutrients in the breast milk reduces. This will affect the baby's health.
Prenatal vitamins may in cases, not be sufficient after childbirth as the nutritional needs of nursing women become different from the pregnant state. These should include all essential vitamins and minerals. That is why doctors prescribe postnatal vitamins after childbirth.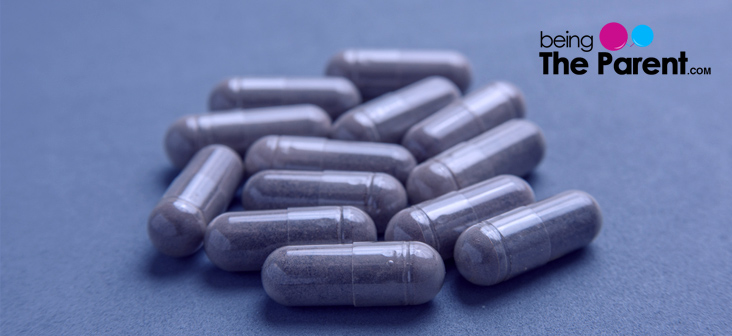 Post natal vitamins:
There are a number of vitamins which have to be taken by a nursing mother for various reasons. These are:
Vitamin D: Vitamin D helps develop strong bones. Breast milk of a mother does not have enough vitamin D for a baby. That is why Vitamin D supplements are extremely important. Also, there is a vitamin D deficiency if the mother and the baby are not spending enough time under the sun. Vitamin D has to be taken by lactating mothers because it maintains our immune system and prevents a lot of diseases like including diabetes and cancer. It prevents and treats blood pressure, depression, obesity also. This is a vitamin which is passed to a baby from the mother through breast feeding.
Vitamin B: It is important to take supplements which contain vitamins B2, B6 and B12. This helps produce energy and enables good functioning of the immune system. They also help in the production of red blood cells. Folic acid is also important to be included daily because it helps healthy cell production.
Iron: Lack of iron in a diet can cause anaemia. So it is good to maintain required levels of iron through an iron-rich diet or supplements. But it is good to have a moderate dose because too much iron causes constipation.
Calcium: A breastfeeding mother usually loses calcium from her bones. So it is important to take calcium supplements. Magnesium relaxes muscles, so it is added to your daily supplement.
Increase of breast milk:
Water soluble vitamins like vitamin B and vitamin C help increase quantity of breast milk. But vitamin C intake even if increased in a mother, will not increase breast milk levels beyond a certain amount. Vitamin A being fat soluble can increase breast milk with an intake of increased dosage by a nursing mother. But these can cause harm if taken in excessive amounts. So they need to be moderated.  B complex helps increase breast milk in lactating mothers.
Vitamin C is  an important antioxidant and very important for a feeding mother. This helps the baby develop properly. Vitamin C helps protect cells and build immunity in a child thereby reducing the risk of getting diseases. It has the ability to fight infection and heals wounds too. It also aids in the absorption of iron and prevents anaemia. The kidney helps keep the required quantity of vitamin C and expels the extra from our body.
Breast milk is the healthiest food for the newborn as it safeguards them against infection. It is also this act which forms an intense emotional bond between the mother and her child.