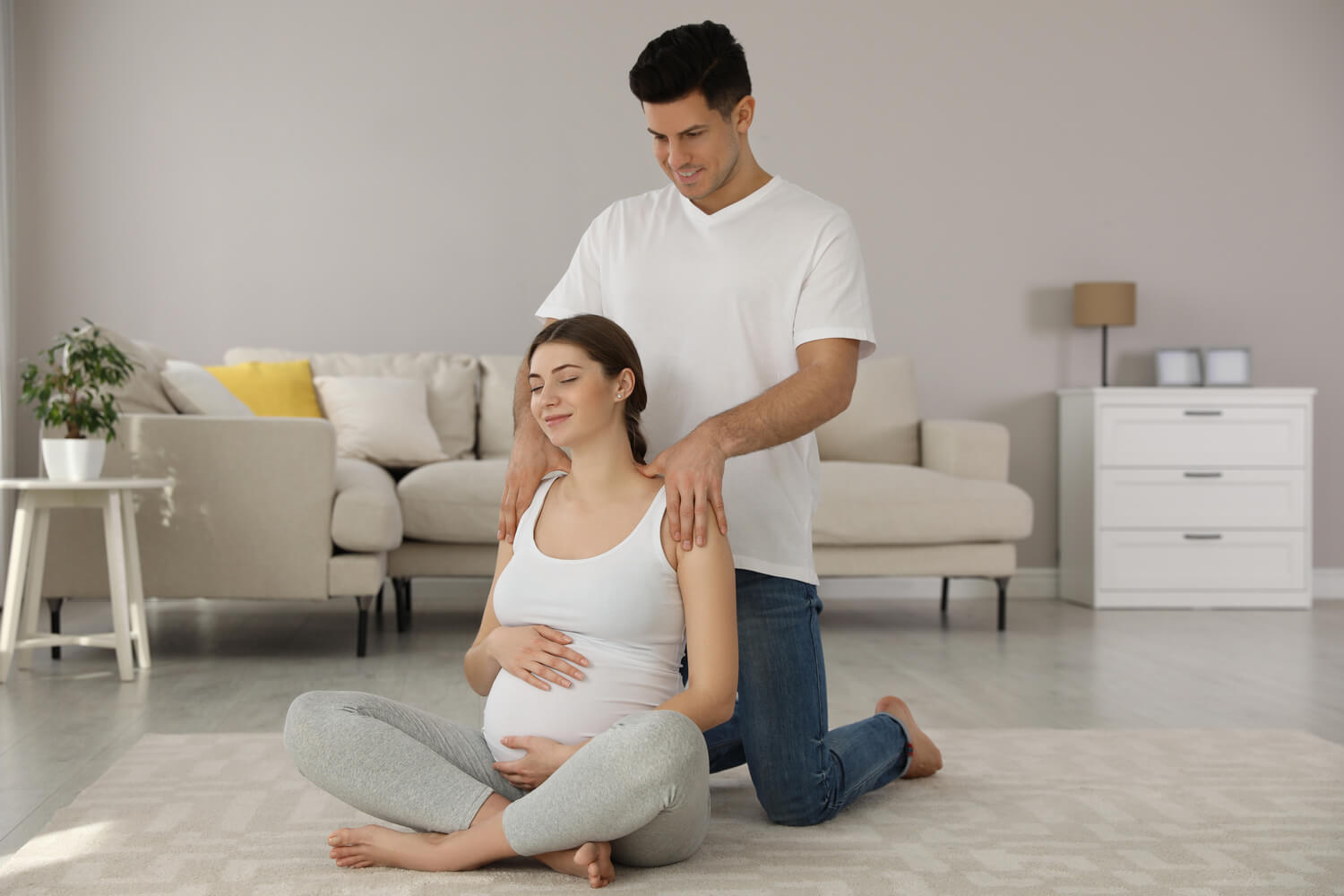 Pregnancy comes with aches, cramps, swollen feet, and whatnot, leaving you and your body sore. Add to this insomnia, anxiety, and frequent morning sickness and you find yourself rolling from one discomfort to another. If you want relief, a gentle massage will be the perfect thing to soothe your body and help you calm and relax. Let's discuss performing prenatal massage at home.
Prenatal massages can be easily availed but are often expensive. However, you can still indulge in this relaxation technique by looping in your spouse – yes, your partner can also give you a massage during pregnancy. A massage by your partner will not only ease the pregnancy sores but also give you a nice couple-time to unwind and relax.
In This Article
Position For Prenatal Massage At Home
Because pregnancy makes it difficult to lie either on the back or on the stomach, most women take prenatal massages either lying sideways or in a kneeling position. Pillows can be placed in places where support is required. At home, a pregnant woman can kneel by the bed with pillows under the knees to keep the belly pressure-free.
The shoulders should be supported by the bed. However, always let the pregnant woman determine her level of comfort and unless she is not feeling comfortable enough, prenatal massages at home should not be done.
What Are The Right Techniques Of A Prenatal Massage At Home?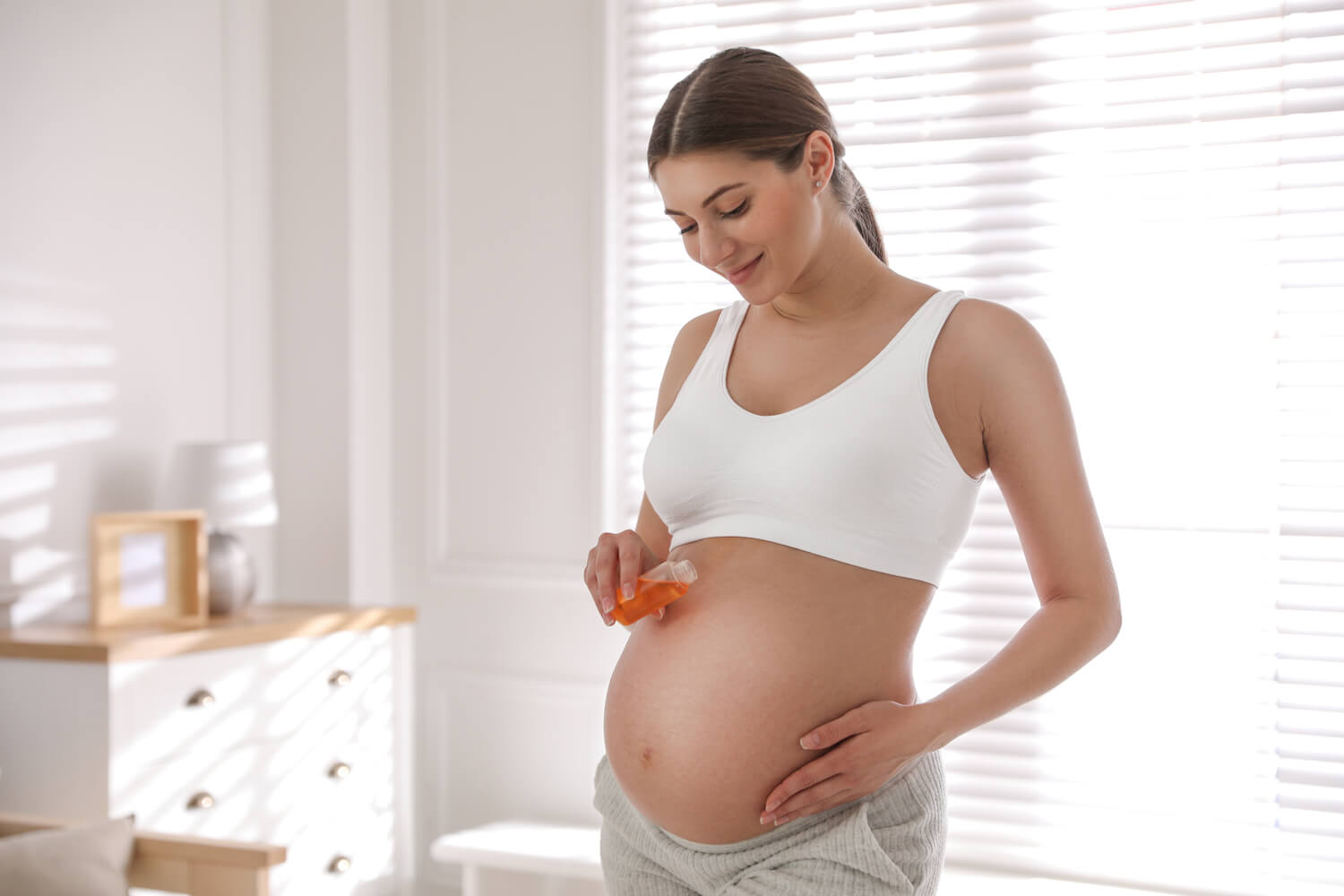 Massaging his pregnant wife is the sweetest thing a man can do, and this will not only help the woman relax and calm but will also assure her of his love and care. Plus, it will also strengthen your relationship.
However, prenatal massages are slightly different from the sensual massage couples indulge in. Feedback is extremely important and so is altering the massage pressure and the pattern.
Below we have listed the common sore areas that particularly get stressed during pregnancy:
Back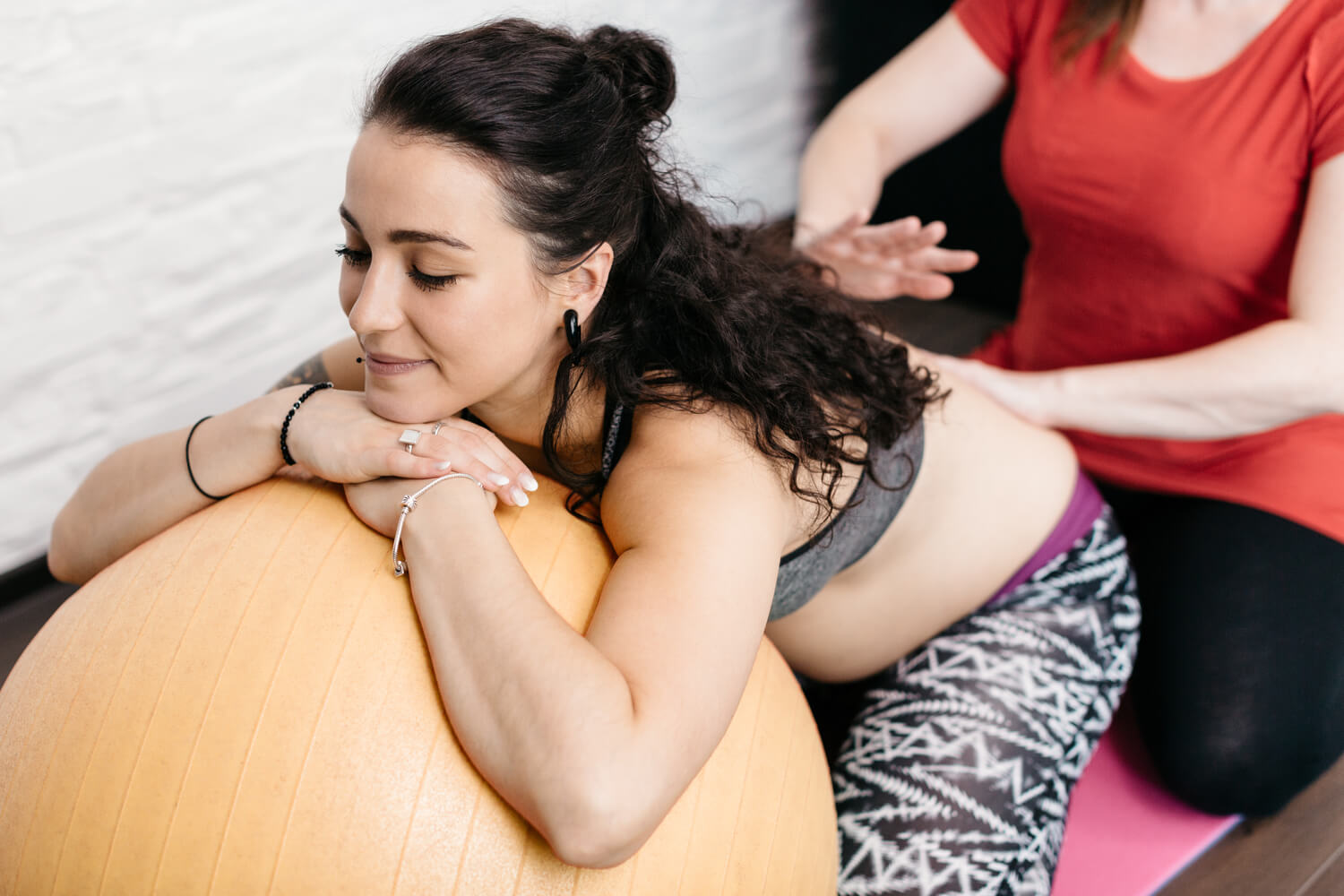 An aching back is a common pregnancy complaint. Massaging your partner's back should begin from the nape of her neck, down to the hips, and then the reverse. Skip the spine though. You can also use your knuckles running down the back, but not on the spine.
Buttocks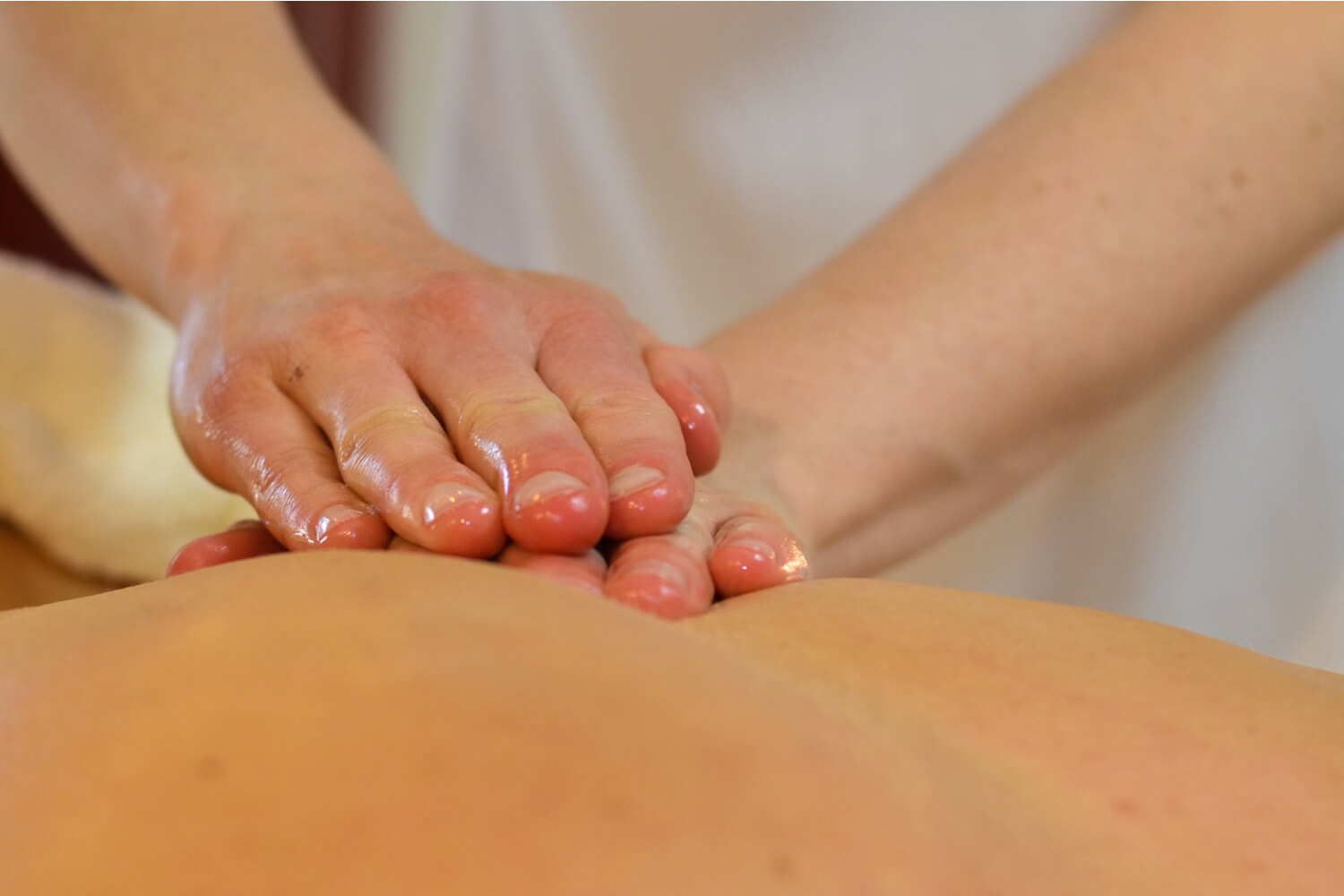 Pressing the bone at the base of your spine between your hips with a gentle and soft fist will loosen the muscles supporting your hips. Make sure that the tail bone is not touched or pressed.
Legs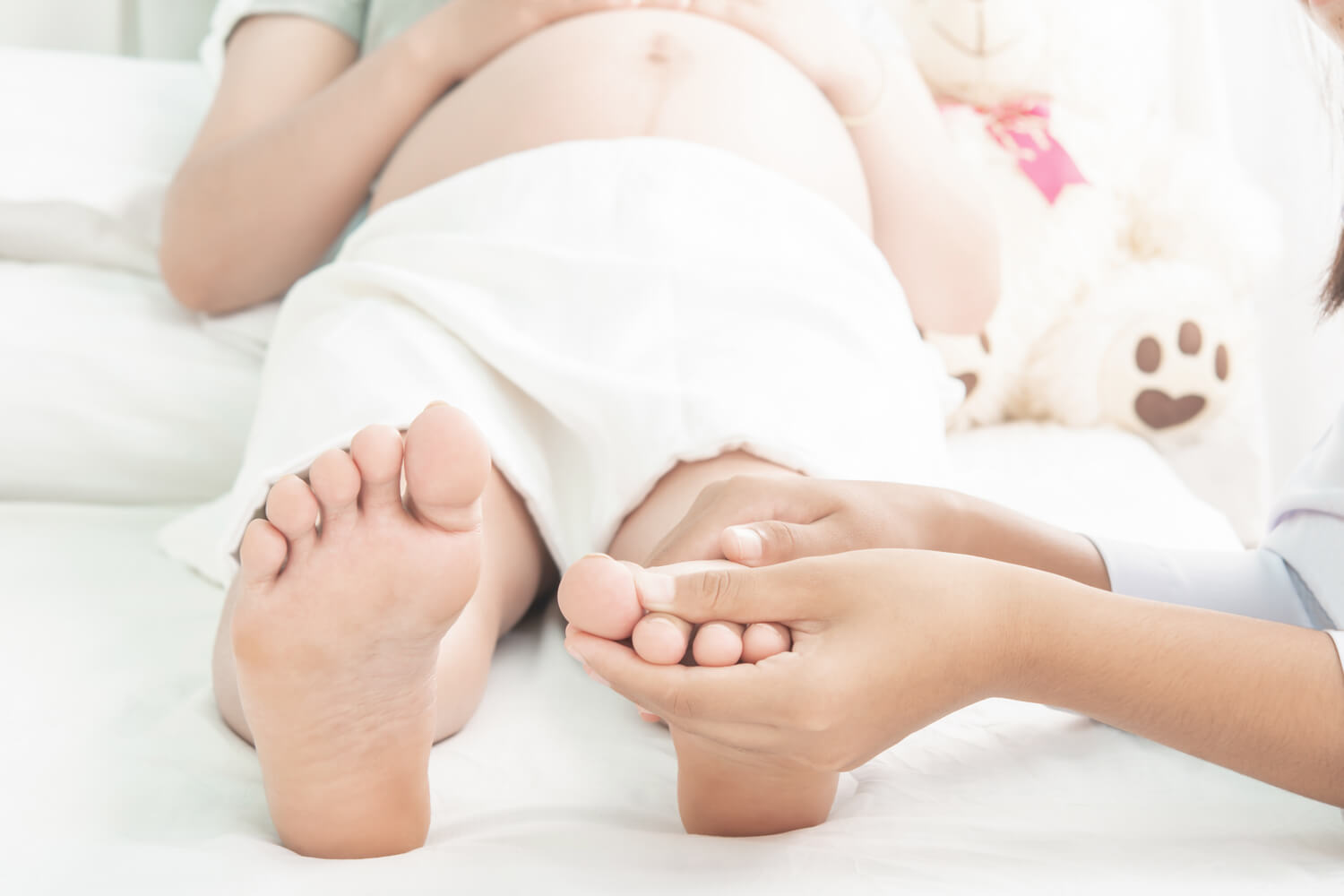 Gentle, loving strokes on the thighs and legs, sideways or in circular motions that start at the feet and go up to the buttocks could be helpful in reducing strain on the legs.
Hands and Feet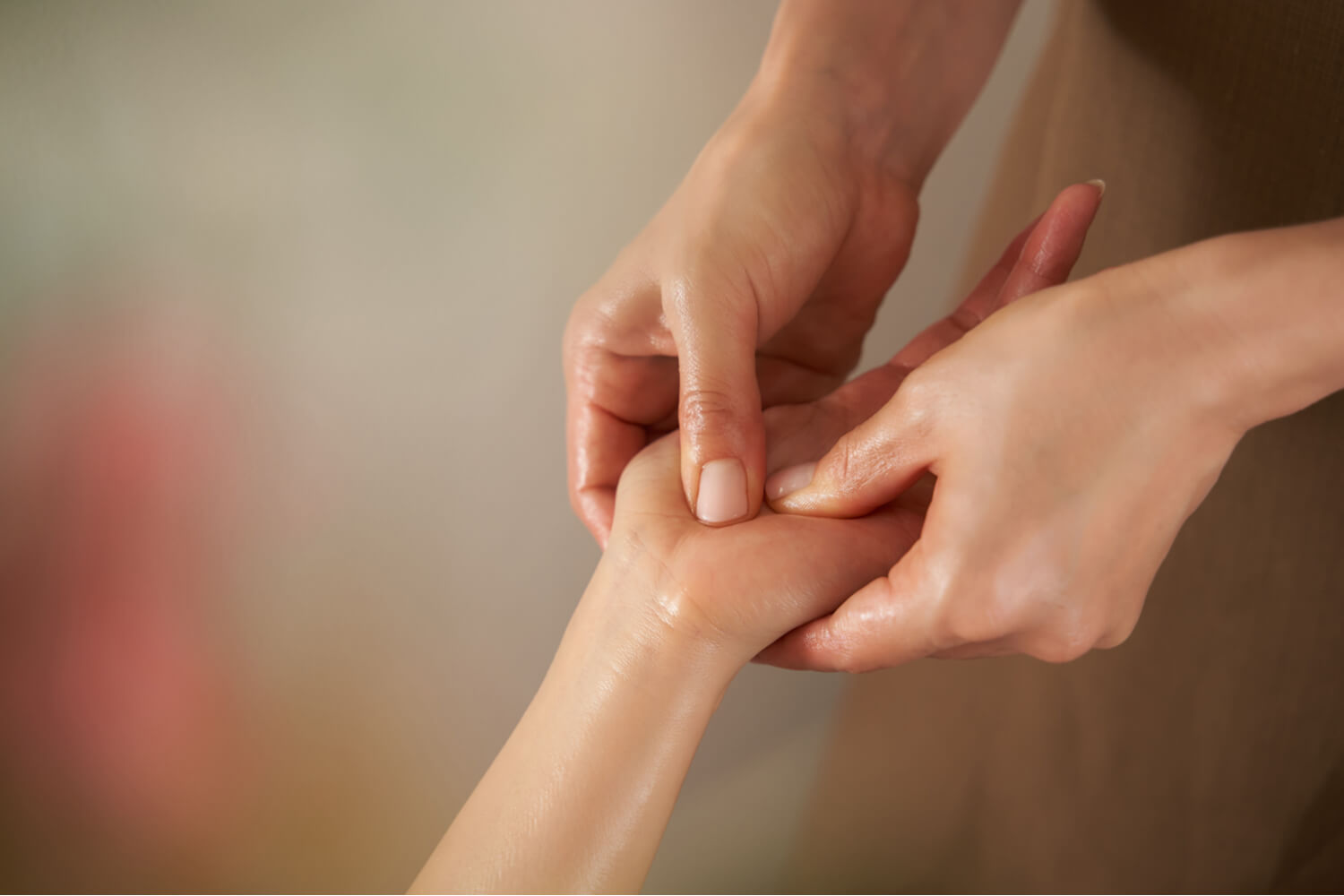 Swollen hands and feet are the results of fluid retention, and hence the massage should aim at increasing blood circulation. The end of the fingers and the toes can be gently massaged with thumbs working towards the center of the body.
Neck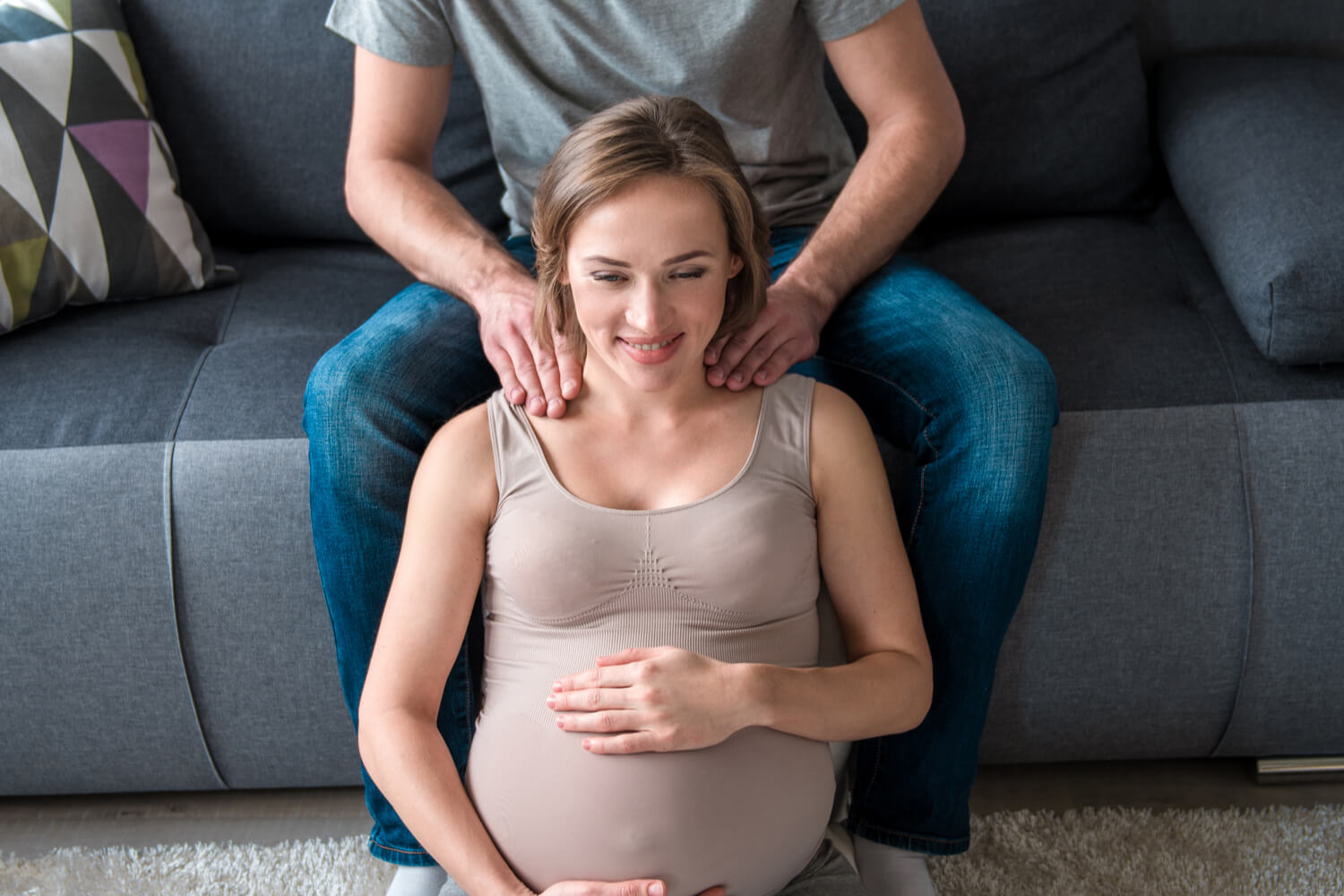 Placing hands on the shoulders of your wife with thumbs on the back and then moving the thumbs in circular motions will help to ease out the stress from the neck muscle.
10 Tips For A Great Prenatal Massage At Home By The Husband
The therapeutic benefits of massages include relief from stress and possible relaxation. Though studies on the subject haven't been conducted, massages can simply improve blood circulation and relax muscles making one feel calm.
Find out the top 10 tips for a great prenatal massage by the husband:
1. Ambiance Matters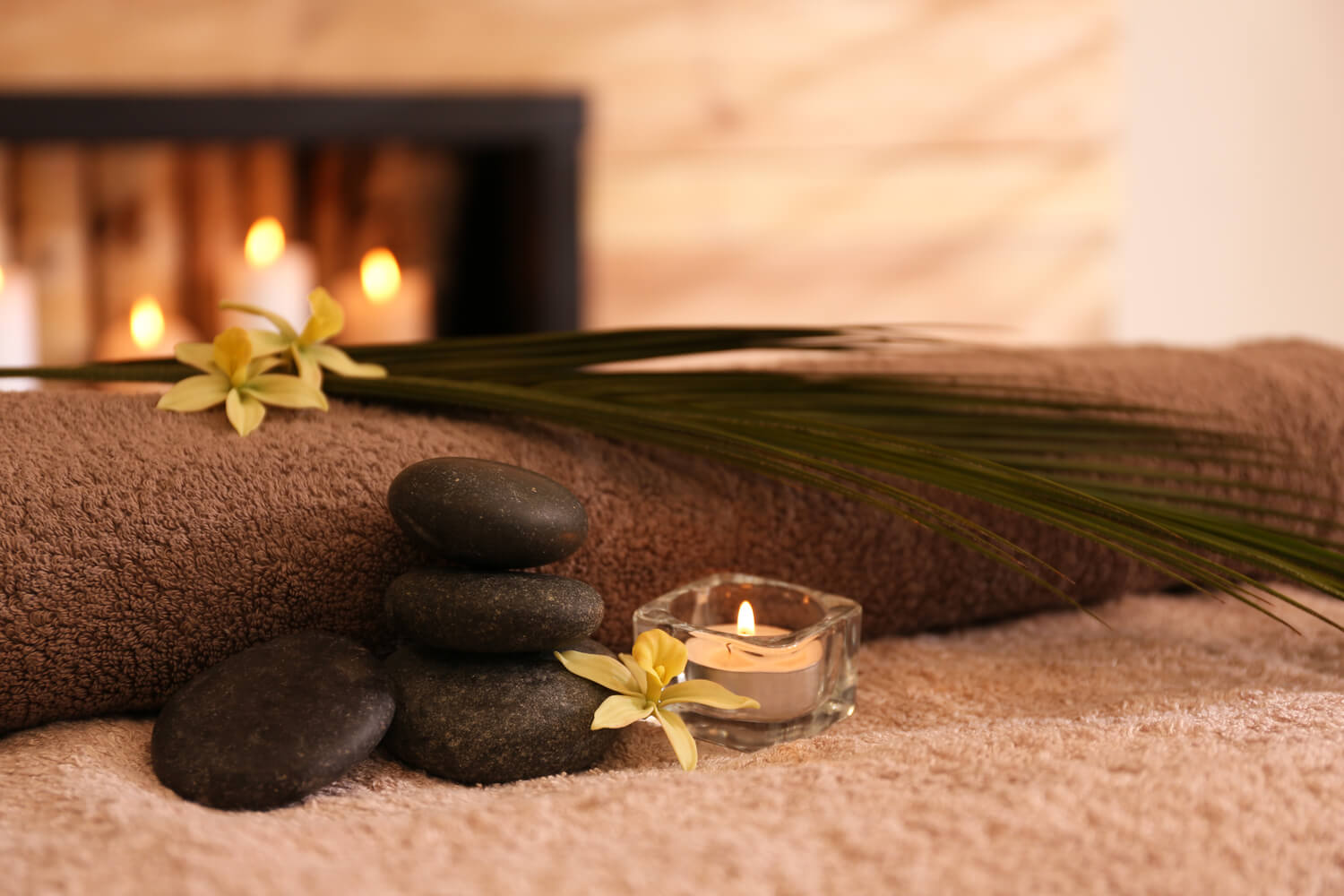 Make sure the room is warm and quiet. Soft candlelight and slow, relaxing background music will help to set the right atmosphere
2. Make Her Comfortable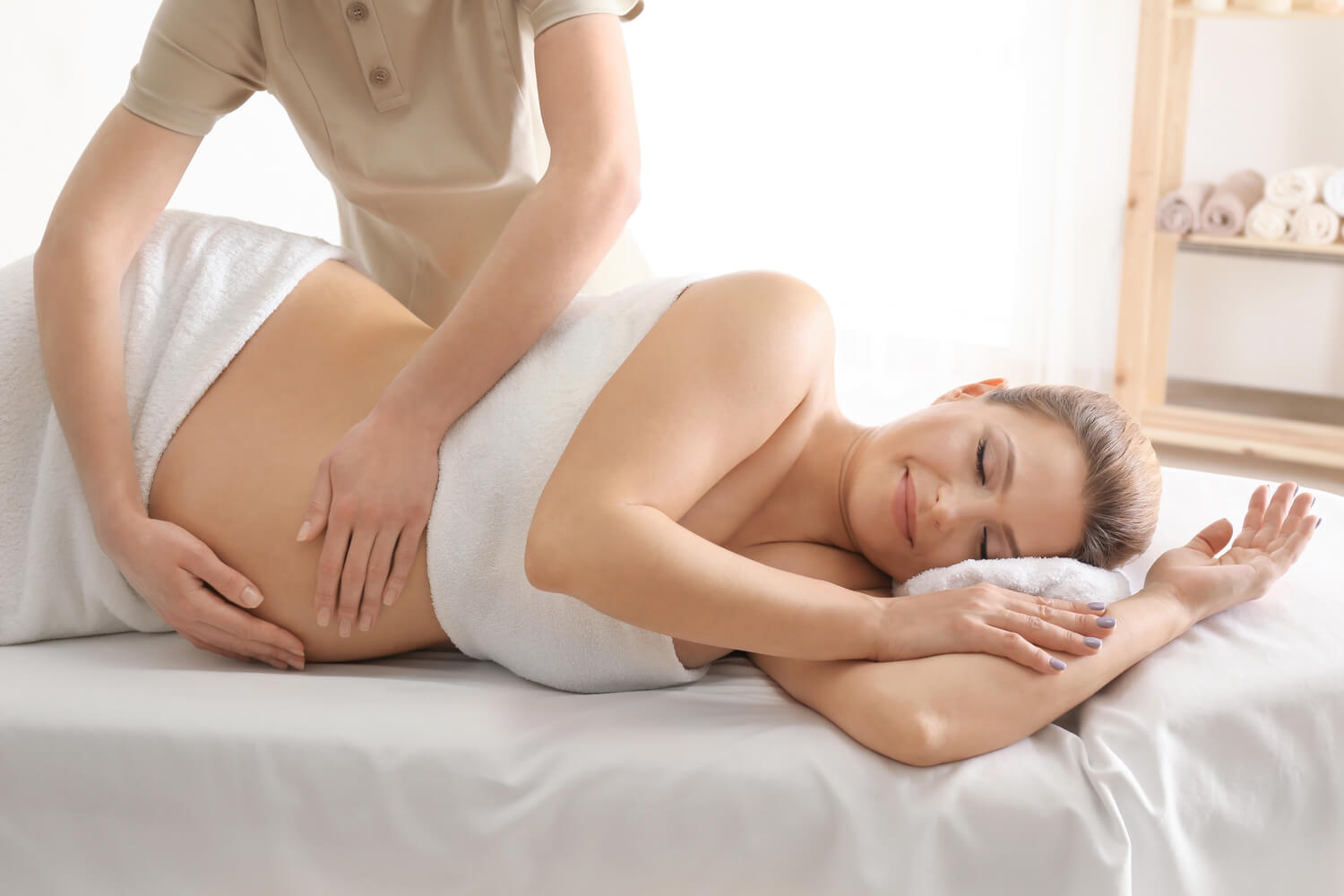 Ask your partner to lie on a large bath towel in a comfort¬able position. When lying on her back, it helps to place cushions under her knees to reduce the curve of the lower back. By around the fifth month of pregnancy, it is best to lie sideways rather than on the back or front or to sit in a reclining position.
Cover her with another large towel. The London College of Massage recommends that, when per¬forming back massage, get her to sit forward over a straight-backed chair, leaning on a cushion. For the head, neck, or foot massage, it is advisable to use a bean bag or cushions with the legs and arms supported.
These positions can also be used in labor, with a lower back massage performed leaning on the bed while standing, squatting, or supported by the wall.
3. Be Cautious of Oil Using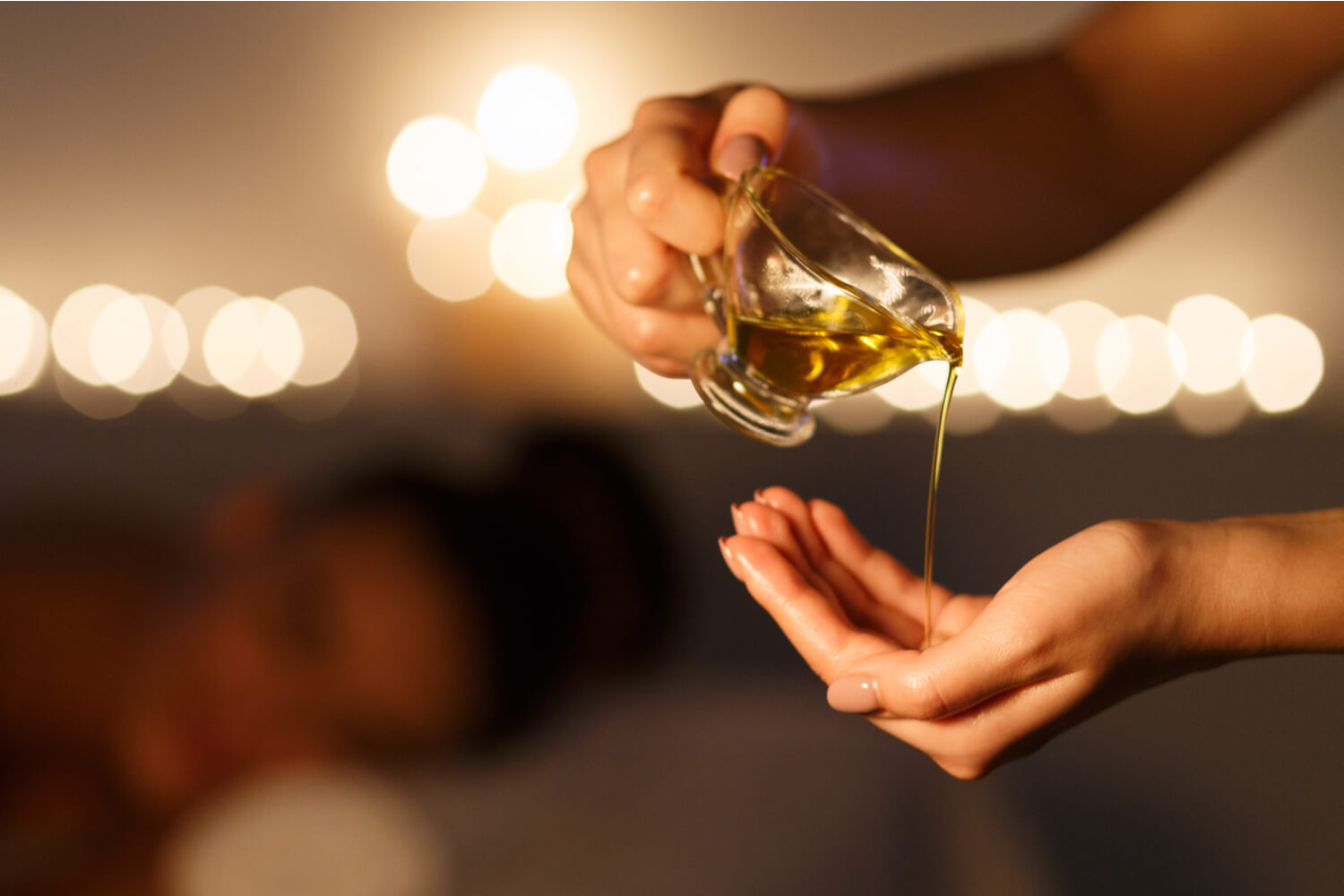 If using an aromatherapy oil, make sure you have selected one that is safe to use in pregnancy and that it is diluted properly
4. Use Warm Oil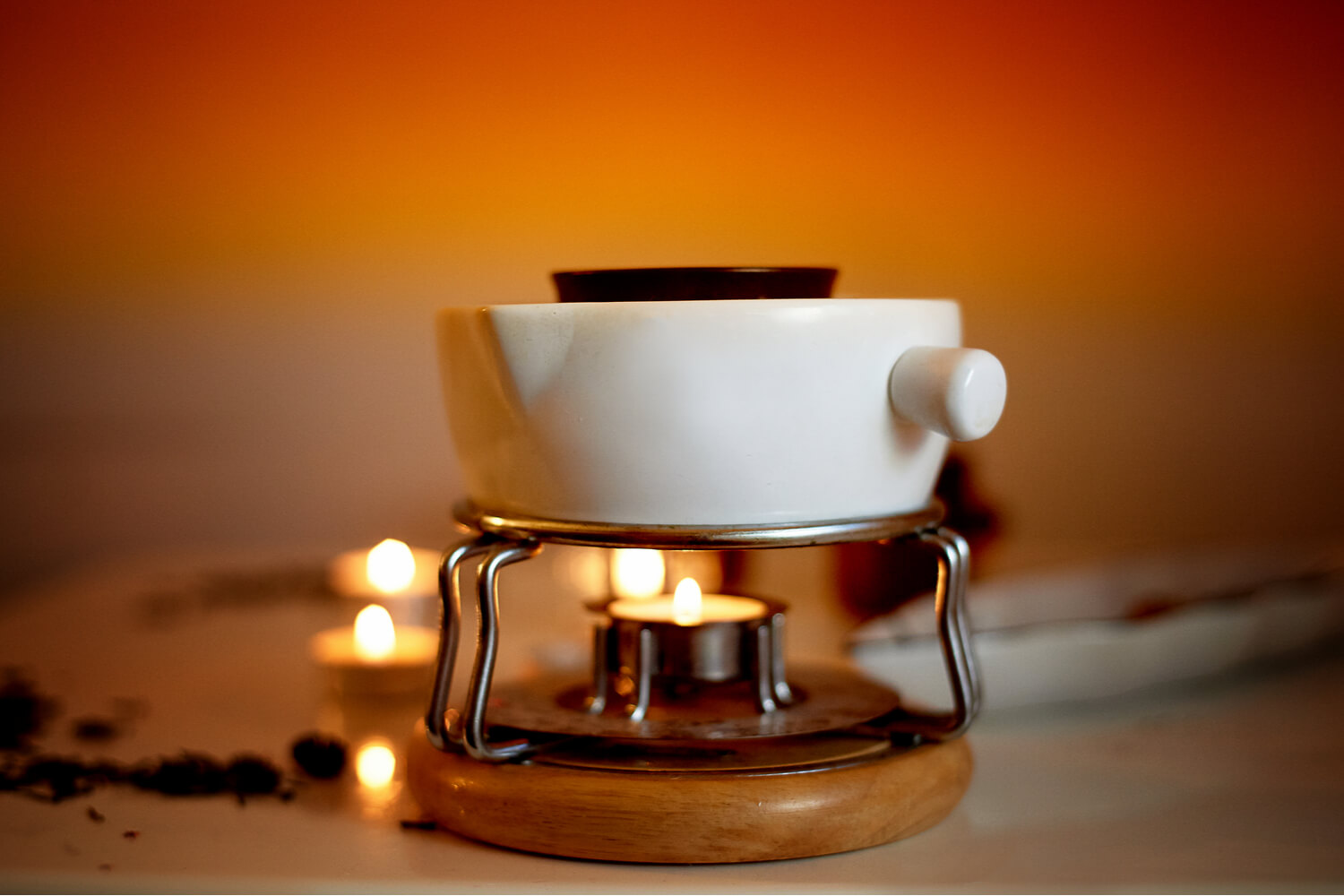 Warm the massage oil or lotion by placing the bottle in a bowl of comfortably hot water. Alternatively, rub some oil in your hands to warm them before using it. If adding extra oil during the massage, warm it before it comes into contact with the recipient's skin
5. Towels Help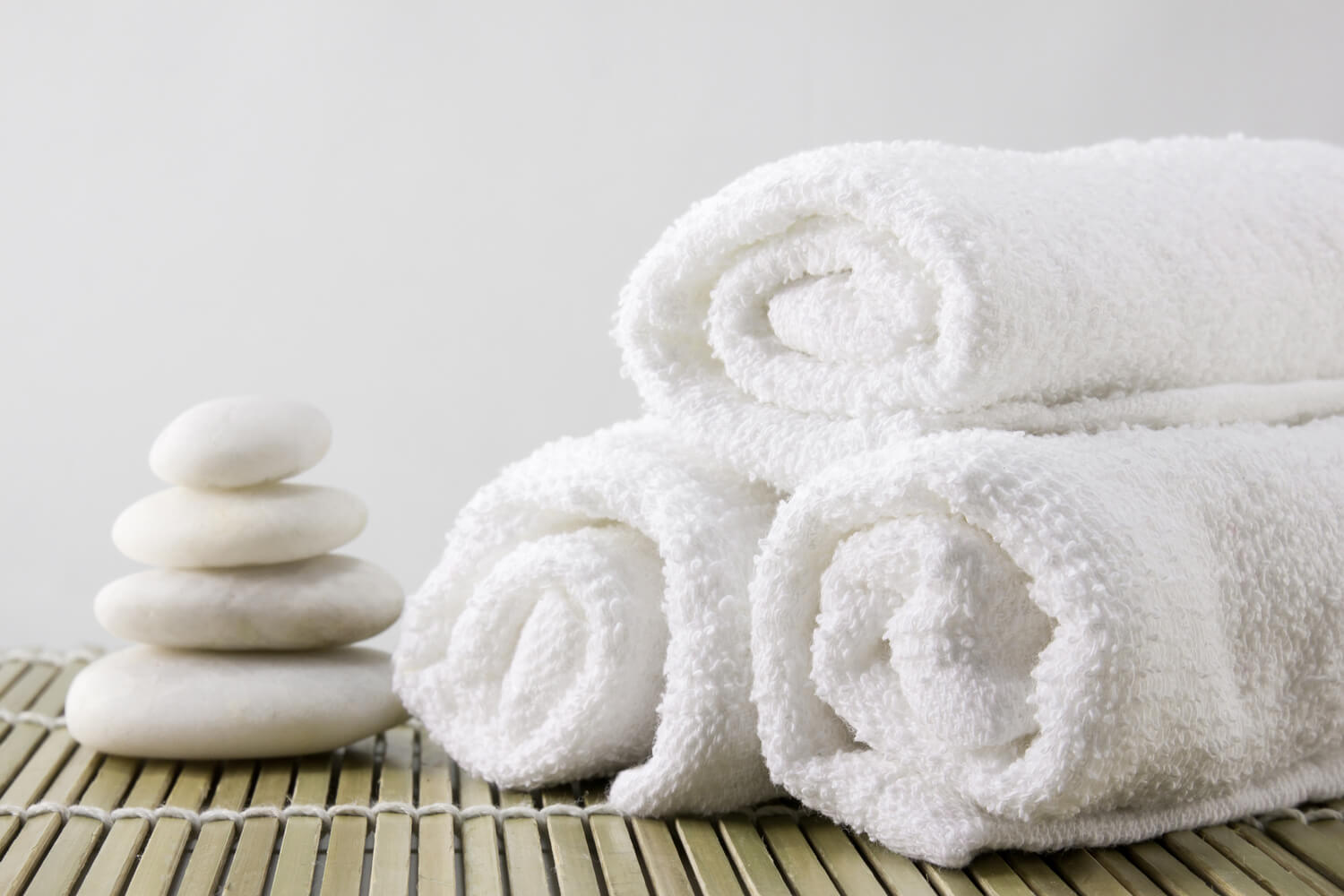 Move the covering towel to expose each area of the body as you start to work on it, then re-cover it before moving on to the next area
6. Be Gentle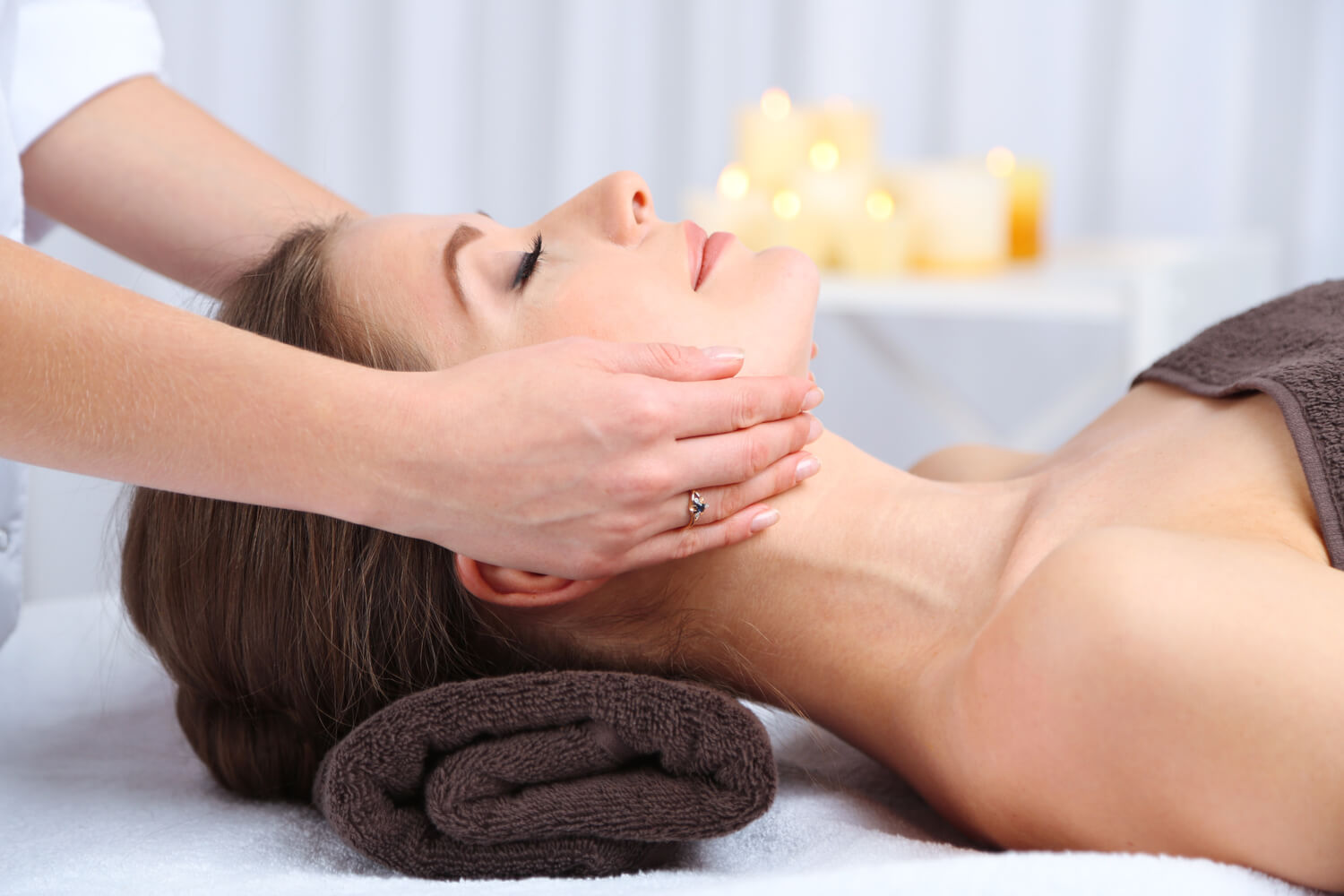 It is important to use only gentle stroking movements, especially over the abdomen, and to avoid all percussion, heavy or deep pressure
7. Rhythmic Movement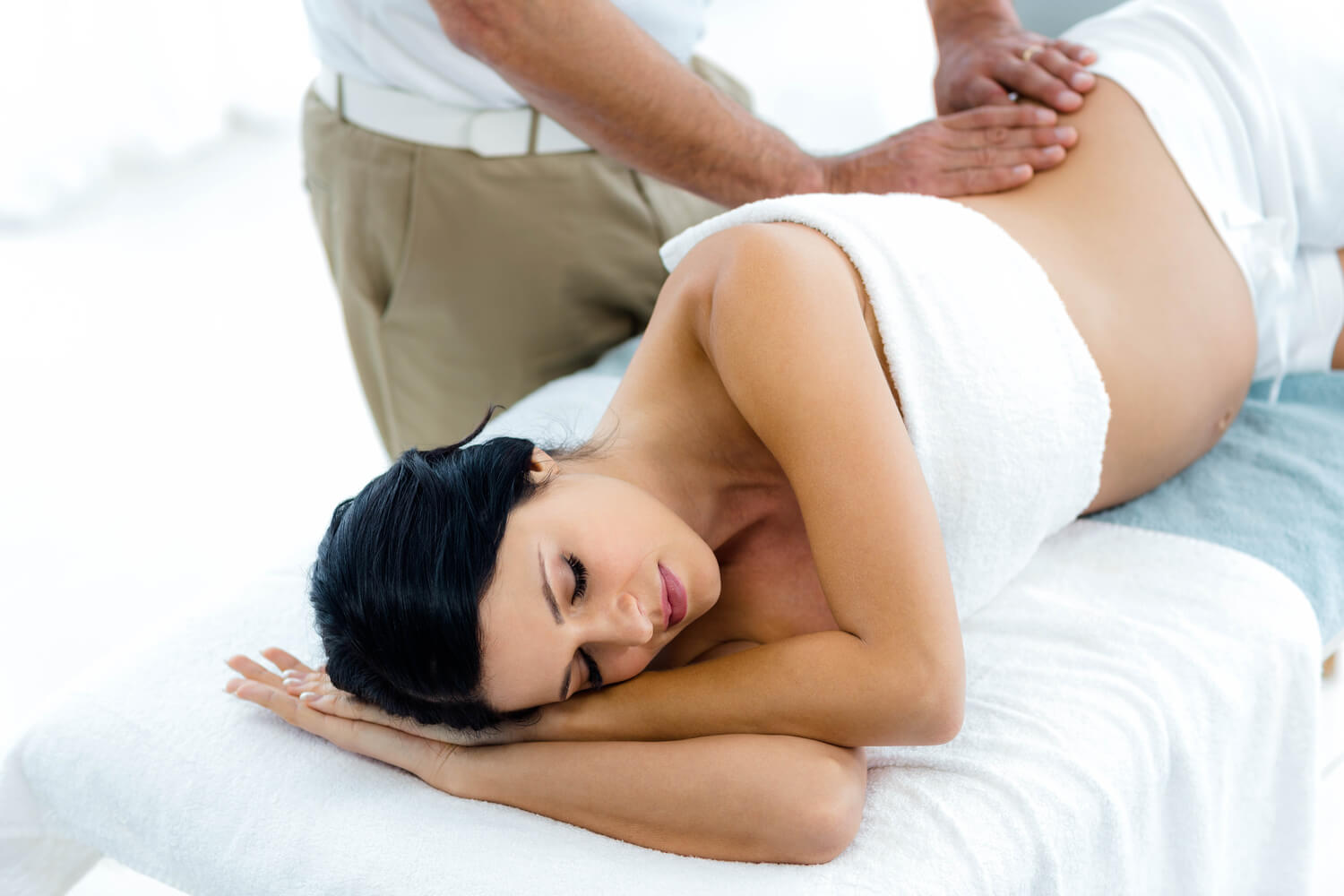 Use long, flowing, simple strokes that follow body con¬tours, and warm the skin. Keep movements flowing and rhythmic with one hand in contact with the body at all times. As a general rule, stroke towards the heart from whichever part of the body you are working on.
8. Massage All Parts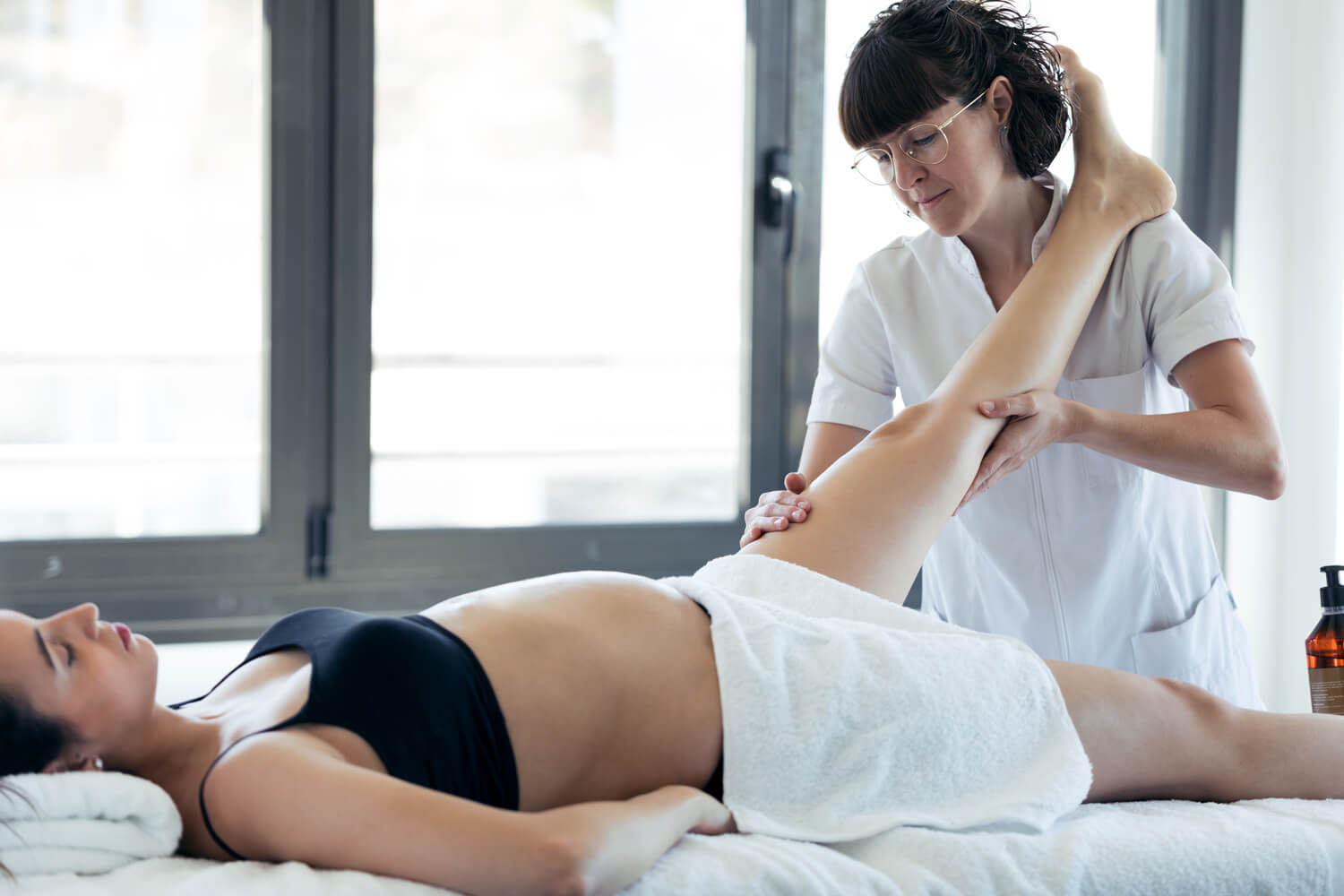 Don't forget to massage the arms, hands, and feet as well as the back, legs, and abdomen.
9. Take feedback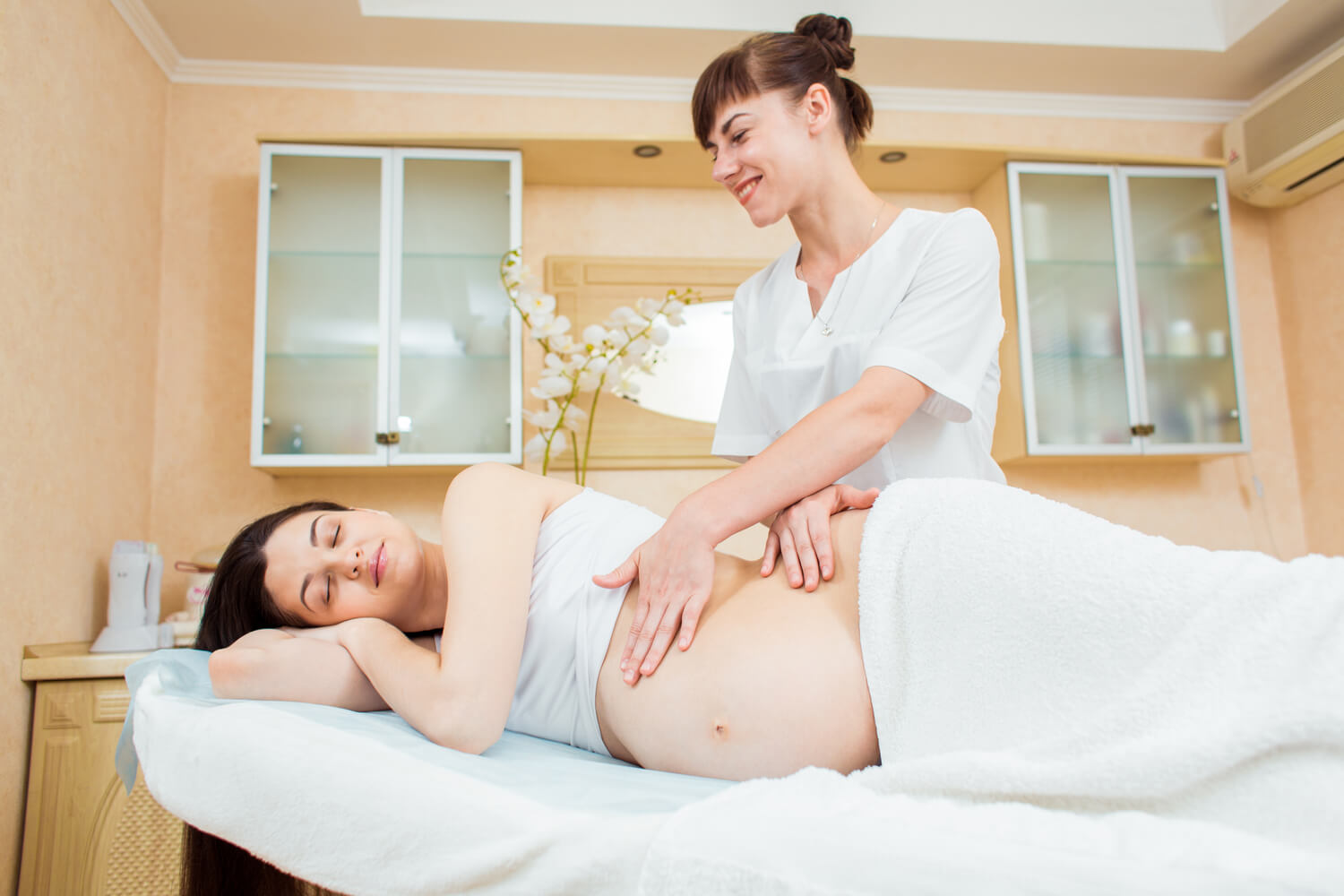 Keep on taking feedback and alter the pressure accordingly. Never ever stretch the uttering ligaments.
10. Give Water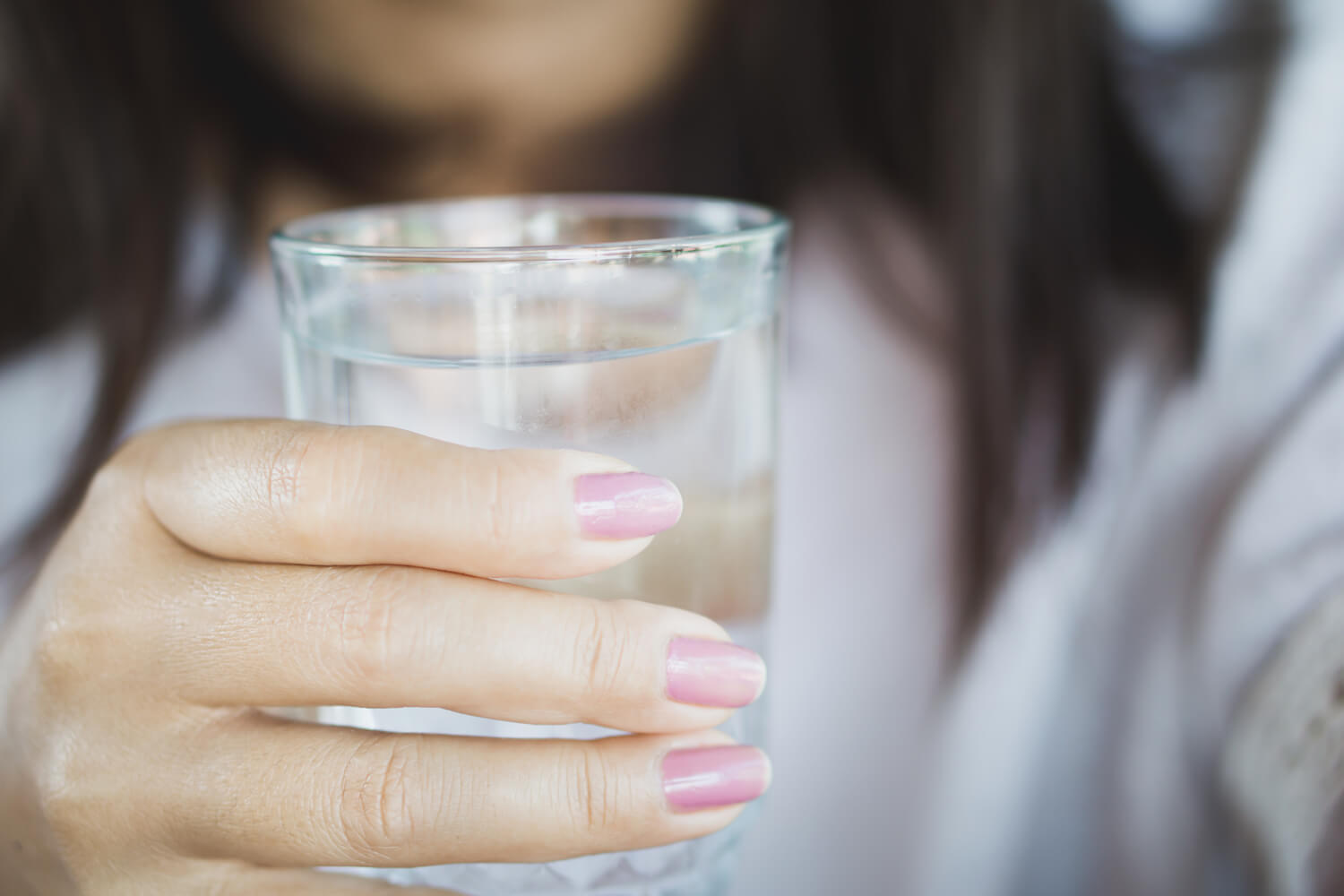 Follow every massage with a huge glass of water.
In many cultures, it is traditional for a woman to receive a daily full body massage, including a deep massage of the abdomen, to help her body return to normal after birth. Deep abdominal massage should be avoided for at least a month after having a cesarean.