Becoming a parent is a big milestone in anybody's life. Pregnancy brings about the fulfillment of being a woman. It completes a woman and gives her a feeling of accomplishment. Find out Prenatal Vitamins For Hair Growth During Pregnancy.
Pregnancy brings with it lustrous hair. It is true that hair grows very well in pregnant women. But the hair which has grown during pregnancy will shed after delivery. Usually, women will return to their original hair volume.
Prenatal vitamins are vitamin supplements taken during pregnancy. Because pregnant ladies need more nutrients like folic acid and iron than nonpregnant women, intake of prenatal vitamins are important during pregnancy.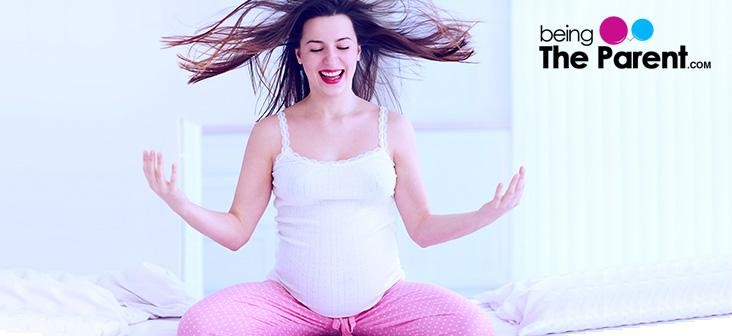 These vitamins contain nutrients which help hair growth. Let's look at a few of these:
---
Prenatal Vitamins For Hair Growth During Pregnancy

Vitamin deficiency

The Vitamins if not pregnant

Gaining weight with vitamins
---
Prenatal Vitamins For Hair Growth During Pregnancy
Vitamin A: This is an antioxidant. It helps with overall health, including hair growth.
Vitamin B: These gives us energy and also help hair growth. There is Niacin, Riboflavin and Thiamin, etc to name a few. Niacin helps preventing hair from becoming lifeless and brittle.
Zinc: Zinc levels have to be regulated in the body as low zinc levels mean lifeless and dull hair and hair growth.
Vitamin C: This is a vitamin which is very high in citrus fruits. It helps build the immune system. It also helps maintain healthy and lustrous hair.
Vitamin D: This helps healthy follicle growth and strong bones. The body absorbs this vitamin when exposed to the Sun.
Iron: Though not a vitamin, iron tablets aids in oxygen flow throughout the body and hence promotes hair growth.
Vitamin E: Sufficient quantity of vitamin E helps keep the scalp healthy thereby promoting hair growth.
Vitamin B7 or Biotin: This has to be taken regularly to help growth of lustrous hair. This vitamin cannot be retained by the body as it is water soluble, so it has to be taken every day to be effective.
Other vitamins: Some other vitamins available are Code Raw prenatal from Garden of Life, Rainbow light prenatal one vitamin, New chapter prenatal vitamins, etc. These contain essential nutrients which aid hair growth.
However, in addition to all these Prenatal Vitamins For Hair Growth During Pregnancy, it is important that the pregnant woman eats a balanced diet. This includes green vegetables, fruits, dairy products,  soya beans, millets and flax seed extracts and  dry fruits.
More about prenatal vitamins
It is advised to take vitamin supplements during pregnancy. By this way, the health of the mother and her unborn baby will be good. However, these are only supplements. Hence, should take it in addition to a healthy diet rather than in exchange of a good meal. In some cases, prenatal vitamins can aggravate nausea and morning sickness. In some, they can cause constipation. It is better to check with a doctor in case the situation becomes unbearable. Also the dosage of any vitamin supplement will depend on what the doctor prescribes. Too little of it could be ineffective. On the other hand, too much of it could also be harmful.

Vitamin deficiency And hair during pregnancy,
Normally a healthy, balanced diet helps good growth of the baby inside the woman. But in many cases, women need supplements because they fail to eat enough (both quality and quantity wise) due to nausea or in general are weak. Inadequate nutrition means vitamin deficiency. Vitamin deficiency can pave the way for hair fall during pregnancy
Folic acid deficiency: This can cause heart issues in the fetus and also low birth weight or even miscarriage in some cases.
Calcium deficiency: This could cause hypertension and in some cases, later in life the bones could become very weak.
Iron deficiency: This causes low birth weight and premature delivery.
Vitamin A deficiency: This could cause blindness in newborn children.
Vitamin D deficiency: This could lead to low blood calcium levels in newborn babies and also weak bones.
Doctors recommend vitamins throughout the pregnancy. These can be continued even after childbirth, as per the doctor's recommendations. New mothers need these when they are breastfeeding.
Vitamins if not pregnant
In case of women who are not pregnant, a balanced diet provides enough nutrition for their everyday activities. The extra vitamin supplements are not necessary. They can actually cause harm. So it is better to avoid taking them for long durations.
Gaining weight with vitamins
Vitamin supplements do not directly result in increased weight during pregnancy. But they provide nourishment to both the baby and the mother. They help the baby grow well. As the baby grows, the weight increases of the mother too. Prenatal vitamins do not contain any calories. Therefore, there is no question of them increasing your weight.
Pregnancy and its experience differ from woman to woman. There is no set rule that certain things will happen. Hair growth is a common factor in most pregnant woman. Most vitamins help strengthen the bone, hair and the body of the woman and the unborn baby.