Rice is always considered as a low allergen food and the most beneficial for babies. Rice becomes the first solid food which is fed to babies when it weans from mother's milk. Before rice is introduced to the babies the mother can start with Rice Water. Rice Water, as the name goes, means basically the starch that is formed when rice is boiled to softness. This particular drink is considered to be a one of the most rejuvenating and beneficial drinks for babies from five months and older. It is found to be the most economical to prepare, requiring minimal ingredients.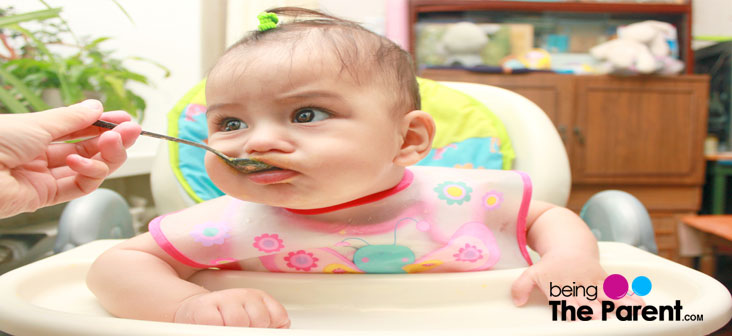 How To Make Rice Water?
2 tablespoons of rice
A cup of water
Method:
Take one cup of rice and boil it in water till the rice becomes soft. Later when the rice is cooked well, the water is strained and collected. This makes what we call the Rice Water.
Though it has such simple ingredients, it can be most beneficial to babies.
Benefits Of Rice Water For Babies
Soft skin to keep your baby glowing

Every baby's skin feels wonderful to touch and fondle. Rice water can make your baby's skin feel gentle as it acts as a wonderful moisturizer
Skin problems like eczema and dermatitis can be very distressing for a small baby. Rice water acts effectively to reduce these problems
Your baby's skin is too sensitive to be under the influence of strong ointments and skin creams for such skin disorders. Being both soft and skin friendly on the skin, this can also act without any side-effects
Since rice water can be started as early as when the baby is five months old, (with medical advice, of course), the mother can find it easier to wean her child from breastfeeding

Provides energy

It feels wonderful to see your little one zestful throughout the day than dull and boring. So this is an energy booster to keep your little one as bubbly as ever throughout the day
When the baby is down with high fever, this drink brings down the temperature. The mother can do well without immediate doctor advice and opt for consultation later depending on the child's condition
Don't you feel that this becomes very convenient for working mothers who leave the baby and get back to the respective jobs after a certain period of maternity leave?

Rich in essential vitamins

Who does not wish to boast of a healthy and lively baby? The carbohydrates and vitamins present in rice are favourable for a healthy body
Vital vitamins like thiamin, riboflavin, niacin and vitamin B6 are abundantly present in this fruitful liquid. We find kids of the present generation mentally sharp even at a very young age. Rice Water has the advantage of being very rich in Vitamin B, which is fruitful for mental and the physical development of the child

Stomach Friendly

A baby is constantly restless when its stomach or intestine is filled with gas. Removal of this gastritis condition is possible with rice water, and soon your baby will be back to his energetic self
Rice Water is very effective in treating constipation in babies
Rice water is an effective cure for diarrhea and vomiting in babies
When a pinch of salt is added to this water, we find that it can help in enriching the sodium levels that a baby has lost during dehydration. When babies are down with loss of water due to diarrhea and other intestinal colic, this drink acts as a remedy to compensate for the lost fluids and does not let tiredness get to them
In fact, rice water contains calories that are greater than the ones present in the ORS solutions normally available in the markets for dehydration

Strong and healthy bones

Proteins are a vital ingredient that helps in building up the bones of babies during infancy itself.Rice water has vital proteins and you can start feeding your baby with it as early as 5 months
A Word Of Caution
Like any other food, before starting rice water for your baby, do consult your doctor. If you baby is allergic to foods like barley and oats, the chances of him being allergic to rice are also high. If your baby is allergic to rice water, then he will have the following symptoms:
Stomach pain
Bloating
Rashes
Diarrhea and vomiting
Breathing difficulties and shortness of breath
If your baby is suffering from diarrhea and loses weight, chances are that he is suffering from severe dehydration. In such cases, please consult your doctor immediately.
Do not completely replace rice water with milk or formula milk. You can mix formula powder with rice water if you wish to get the maximum benefit.
Also use good quality rice to prepare rice water for your baby. It is also very important to thoroughly rinse the rice in order to clean it properly so that you are assured that your baby is consuming healthy food.
From all the above advantages, one can reach a conclusion that something like rice Water – simple and commonly available – can be an asset to every new mother. This "Wonder Drink" is a foolproof way to keep your baby healthy and cheerful. After all healthy baby is happy baby !