So you have sailed through your first trimester and have entered the next one – the second trimester. Congratulations!
Things will be more relaxing and calm now – your nausea subsides, your emotions upheavals take a backseat, and the best part is you can feel your baby's first movements. Hence, the week 13 to week 27 of pregnancy is also called the "feel good period" sometimes.
What is second trimester anomaly scan in pregnancy?
The anomaly scan (ultrasound level II) is a routine ultrasound scan that is aimed to see your baby's body and check some important details -the position of critical elements such as the placenta, the umbilical cord, the level of amniotic fluid around your growing baby, your uterus and cervix. It is also referred to as a 'morphology scan'.
Halfway through your pregnancy, most of your baby's organs have already developed while some are still developing.
Hence, it is important to figure out if all is well. Through the anomaly scan, the doctor will check to see if your baby has any abnormalities in growth, including in his heart, stomach, kidneys and limbs. However, while many abnormalities can be detected in this scan, not all of them can be deciphered.

How is the anomaly scan done?
Your ultrasound doctor will place some gel on your belly and move a transducer across it in order to obtain the images of your baby on the screen. The scan takes about thirty minutes.
You can see your baby moving inside you; it is an emotional moment when you feel more attached to the growing life inside your womb.
You can take a DVD of the scan to cherish the memory forever!
How is the second trimester anomaly scan at 18 weeks?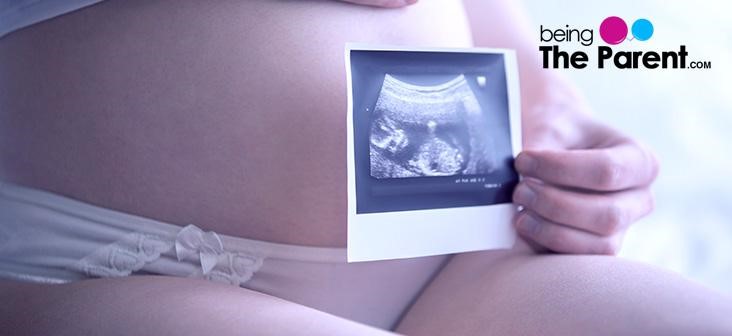 The second trimester anomaly scan is a detailed scan that is usually carried out when you are between 18 and 21 weeks pregnant. For some, it may be carried out later than 21 weeks as well.
Having the scan does not hurt, but your sonographer may need to apply little pressure to get the best views of the baby. As a result, you may feel a bit uncomfortable.
The duration of this scan is about thirty minutes. Sometimes, the sonographer may struggle to get a good if your baby is lying in an awkward position or is moving a lot. This does not mean there is anything to worry about. This only means that the sonographer may tell you to return after sometime for the scan!
What happens at a 20 week scan?
The 20 week scan reveals the individual structures of your baby, such as his heart and brain. Your sonographer will take a close look at your baby's organs and try to understand if his tiny hands, legs, tummy etc. are all forming as expected.Furthermore, the location of your placenta will be checked because if it is low-lying, it may affect your birth.

When anomaly scan should be done?
An anomaly scan is performed in the second trimester, usually around 18-20 weeks of pregnancy.
What does Anomaly Scan Report say about the baby's development?
Your Anomaly Scan Report speaks volumes about your baby's development – whether the little one is growing well.
The main purpose of this scan is to check for 11 conditions, some of which are very rare like open spina bifida, cleft lip, Hydrocephalus, diaphragmatic hernia, serious cardiac abnormalities, bilateral renal agenesis etc.
What is a TIFFA scan?
Targeted Imaging for Fetal Anomalies (TIFFA) scan is a targeted fetal anomaly scan done to ensure that there are no fetal abnormalities.
Can the ultrasound harm me or my baby?
Ultrasound scans have been used in pregnancy for decades and there areno evidence to show that they are harmful, if done according to the guidelines. It is the duty of the ultrasound doctorto ensure both you and your baby are safe.
What will the doctor examine at the second trimester ultrasound scan?
At the second trimester scan,the doctor will examine your baby's organs and take measurements. Here are few things she will look at:
The circumference of baby's head to check if any brain problems are there.
The baby's face to check for a cleft lip.
Your baby's spine to make sure that all the bones align.
Your baby's heart. The doctor must check that the atria and ventricles are equal in size and the valves in the heart should open and close with each heartbeat.
Your baby's kidneys to ensure he has two kidneys and that urine flows freely into his bladder. Your baby has been passing urine every half an hour now!
Your baby's arms, legs, hands, and feet.
Once this trimester is over, gear up for the next and the last trimester.