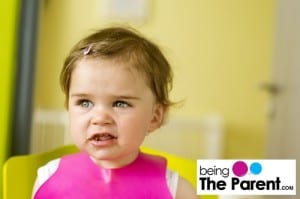 There is nothing in the soft drinks or fizzy drinks which can be beneficial for your baby. In fact it does contain some ingredients which may not be good for babies. The babies only need to have breast milk or formula and water after six months of age. Other than this milk or juices can be offered to them once they become six months old. Can I give cow's milk to my baby?
Fizzy and soft drinks contain a high level of sugar which is not good for your baby's emerging teeth. They are also acidic, which can also affect her digestive system. If your baby fills herself with soft or fizzy drinks, your baby's tummy will become full leaving no space for any nutritious food that she needs. If the baby is given these drinks on a regular basis, it may result in abnormal weight gain in her due to calories (without any nutrients) present in these drinks. Most of the soft drinks contain caffeine. Caffeine if taken in excess is not good for health. Even flavoured milks and milk shakes are not good for your baby; she may develop a sweet tooth. To add taste, variety of artificial flavours and sweeteners are added to these drinks which can even trigger diarrhoea if a lot of them are had in one go.
Once your baby gets used to the habit of gulping soft drinks, it will be hard for you to convince her for other healthier drinks. You should try adding more beneficial drinks to your baby's menu like coconut water, nimbu pani, aam panna (in summers instead of chilled cold drinks). Lassi and fruit juices are better option for your baby. Babies are too small to decide upon what is good for them in future and what is not. You, as a parent, should try to build healthy habits in them which will be good for their body. Try to develop these habits in family too so that it positively affects your baby's lifestyle.
If you want to give your toddler any soft drink occasionally, try choosing low sugar version of it. Offer it during meal time. Have him/her drink these using straws to avoid tooth decay.