We all know how important it is for babies to get good sleep. Sleep deprivation has the power to make not just your baby cranky, but also you. In fact, proper sleep is so important because it is directly linked to baby's growth and development. Now, a baby sleeps best in the warmth of his/her mother.
However, this is not always easy to achieve as mothers cannot be lying down with the babies all the time. So what is one thing that can give the baby warmth and comfort like a mother's presence? Swaddling!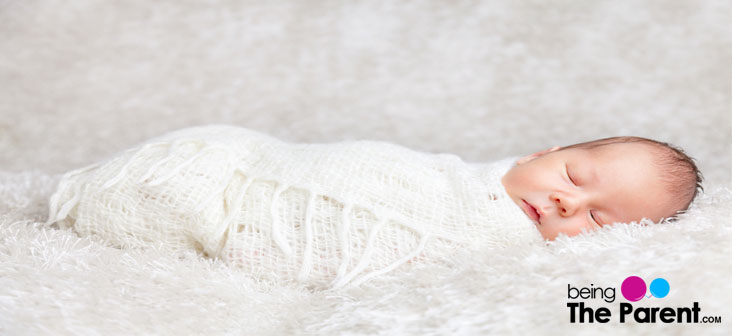 ---
---
What Is Swaddling?
Swaddling is a way in which you wrap your baby snugly in a blanket (called swaddling blanket). The idea is to recreate the feeling the baby had while in the womb. Read here to know: All about swaddling baby

What Are The Benefits Of Swaddling?
There are many benefits for swaddling:
Swaddling can keep your baby warm and comfortable for a long time, without demanding the presence of an adult
It helps the baby to have deeper and longer sleep
Swaddling tucks in the baby's hands and legs well, so they are not disturbed by their own startle reflex
Swaddling is believed to reduce the risk of Sudden Infant Death Syndrome (SIDS) as the baby is comfortable, not so mobile and hence cannot suffocate
Since it helps the baby sleep better, swaddling is also connected to positive growth and development
10 Best Swaddling Blankets For Your Baby
Although there are many famous swaddling blankets that are known globally, the following are 10 swaddling blankets that are available in India.
Green Sprouts Swaddling Blanket
Although these are priced slightly on the higher side at around Rs.3,000, what we like best about Green Sprouts is that it is made with muslin cotton cloth. This is best for baby's sensitive and delicate skin and allows the skin to breathe. It is also organic, which means it does not have any toxins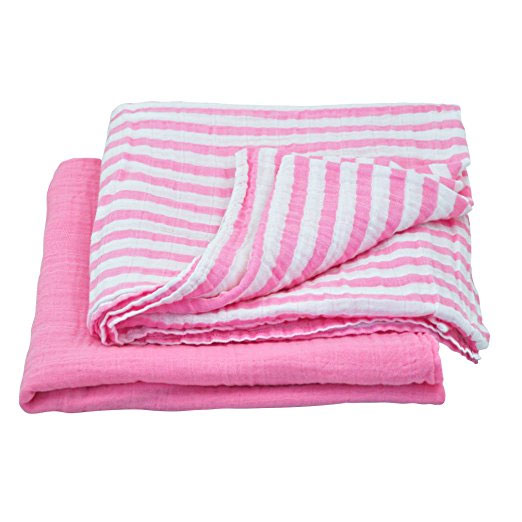 Little Bum Swaddling Blanket
What we like best about this is the cost. Each blanket is priced below Rs.500. Like Green Sprouts, Little Bum blankets are also made with an organic muslin cloth. It also comes in soft colors and cute designs
Babyoye
One of the most popular baby product brands in India, Babyoye also offers swaddling blanket priced below Rs.500. They are made with knitted material, can be zipped up and some of them come with a hood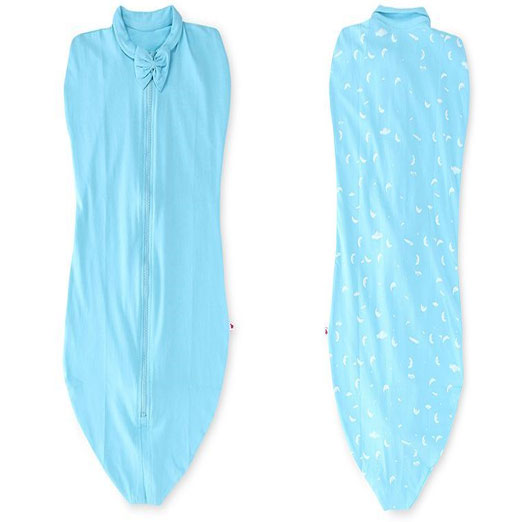 Carters
This is an expensive option, but Carters is a world-famous brand known for the quality of the products they manufacture. The price is upwards of Rs.3,000 for a pair of two
Aden + Anais
This is another global brand featured everywhere as one of the best swaddling blanket makers. Many mothers swear by them. It costs about Rs.4,000 for four blankets, so not very expensive relatively. It is made with 100% cotton muslin cloth and get softer as your wash them. So they are ideal for your baby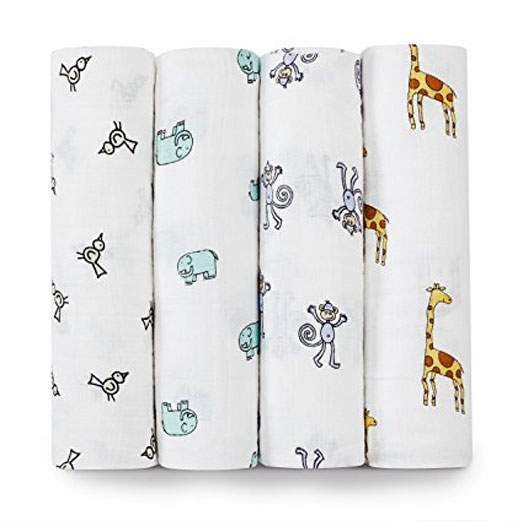 Mulmul Naturals
A set of three swaddling blankets will cost you Rs.2,000. Mulmul naturals are very breathable and soft. They are made with 100% cotton muslin which is light and it helps to regulate baby's body temperature, thus decreasing the risk of overheating. They ideal for everyday use as they are gentle on baby's skin and durable. Also the more you wash them softer they get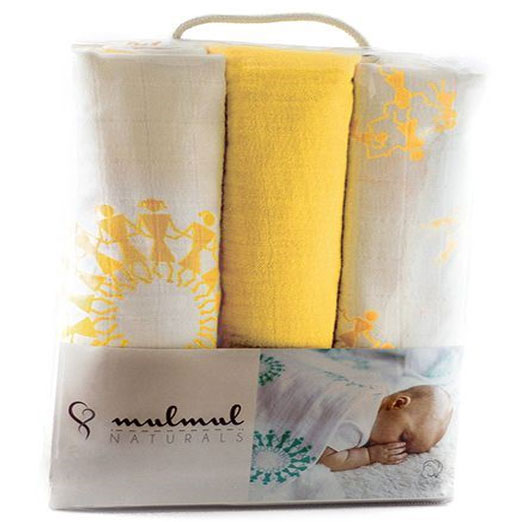 Karpaas
Karpaas offers premium muslin swaddles for Rs.750 per piece which is ideal for day-to-day use as they are breathable and lightweight. They are pre washed swaddles so they are gentle on your baby's skin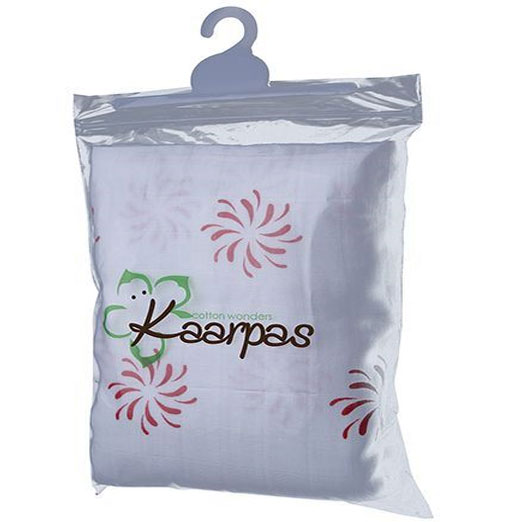 Happy Kids
This is for parents who find swaddling too much of a hassle. It has a two-way zipper which makes both swaddling and changing diapers very easy. It is priced at Rs.2,000 per piece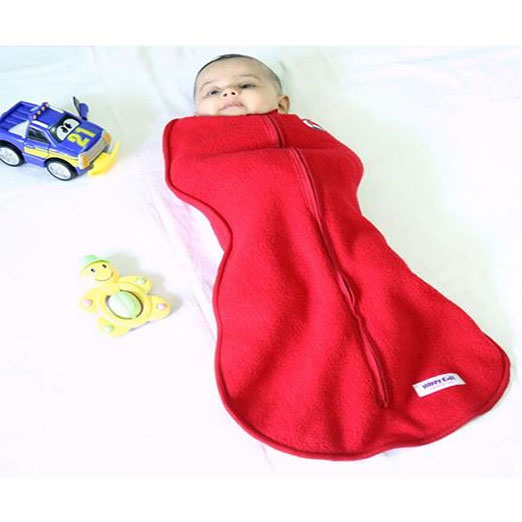 Bebemooi Sleephack
This is a 100% cotton natural sleeved sleeper priced at around ₹10,000 per piece and one of the best swaddling blanket available in the market today. It has a zipper all the way through making it comfortable for the baby to move his legs. It is very travel-friendly. If you have friends or family in the US, it might be a good idea to ask them to get one of these as it is too expensive an option to buy from India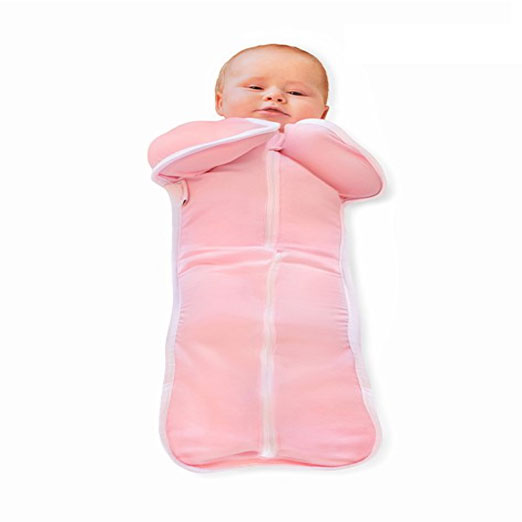 Halo Sleepsack Swaddle
What we like best about this brand is that it comes in three sizes – for premature babies, for newborn babies and in "small" size. You can also choose between polyester and cotton options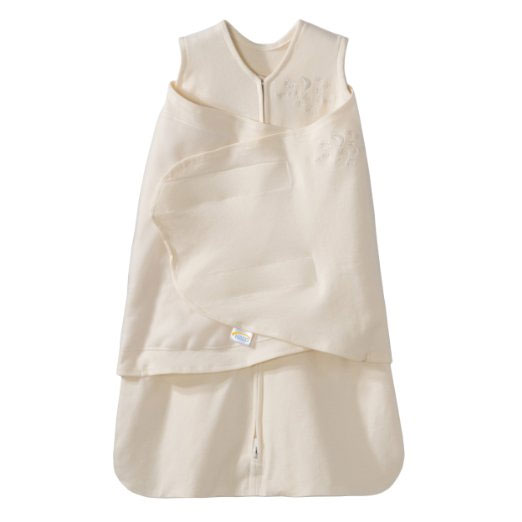 Now you know10 Best Swaddling Blankets For Your Baby. Please note that we are not associated with any of these brands. Also, please note that the prices mentioned in the article are susceptible to change.

Risks Of Swaddling
While swaddling has many benefits, it is also important to understand some of the risk factors associated with swaddling:
Swaddling can affect your baby's breastfeeding schedule. Research has found that a baby who is used to mother's warmth breastfeeds better
Since swaddling can impact breastfeeding, it also can impact baby's healthy weight gain
Swaddling, as we mentioned before, can help keep the baby warm. But there is also a higher risk of hyperthermia (very high body temperature)
Spending a lot of time in swaddling position can increase the risk of hip dysplasia or hip dislocation
As a solution, ensure you use a light cotton swaddling blanket that will not result in hyperthermia and will help the baby's skin breathe. Also, do not keep the baby swaddled for a very long time – ensure they get enough time to kick their legs and move their arms. Also, remember that not all babies like being swaddled. If your baby is not happy being swaddled and fights when you try to swaddle, then maybe swaddling is not the right option for your baby. In such cases, the following tips might help: 8 Tips To Help Your Newborn Baby Sleep Well