Children are tender, they are likely to be sensitive under many scenarios. Today's pattern of nuclear family system as well as having only one child gives more scope of higher rate of sensitive feel to children.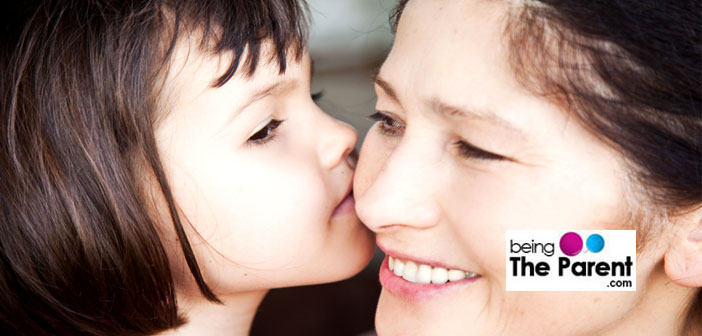 What Is Meant By A Highly Sensitive Child?
Not everyone is bothered with small, insignificant and subtle changes in surroundings and people, but a child whose nervous system is aware to observes, will be quick to react too. A sensitive child will be easily overwhelmed by seeing others in any kind of distress, and generally takes time to reflect before he reacts. A highly sensitive child will also exhibit various temperamental traits, like all children. From being demanding and persistent, to being calm and reserved- your child will be highly sensitive to his emotional and physical environment.
Is My Child Highly Sensitive?
Well, if a child does exhibit lots of emotions to almost everything that he sees, he may very well be a highly sensitive child. You may notice that your child gets disturbed at seeing apathy or distress in others. He may also feel more, in the sense that he would involve himself deeper in things, brooding about his failures, and feel guilty if he thinks he has made a mistake. A sensitive child also finds it difficult to take a decision, since he will involve a lot of emotional parameters to all options. Having a highly sensitive child implies that parenting needs to be sensitive too. As parents, you need to raise a sensitive child with lots of understanding, as otherwise a highly sensitive child may grow up to be a withdrawn, shy, and depressed adult.
10 Best Tips For Parenting A Highly Sensitive Child
Here are 10 tips for you to deal with your highly sensitive child.
Acknowledge and accept his feelings: A highly sensitive child deals with a plethora of emotions on a daily basis. If you snub his feelings or make him feel stupid, that will initiate the roots of long lasting depression. Acknowledge and accept his feelings, try to understand him and listen to him. This will need a lot of patience from your side, but will also tune you in with your child's emotions
Be your child's best friend: A sense of loneliness might be one of the major reason for a child to be sensitive. So, make sure that you are your child's best friend, however give the space to make other best friends as well
Develop and nurture his trust: It is not easy to develop the trust factor in your child, especially when you have to teach discipline as well as be the child's friend. Make sure, under any circumstance, never let your child down, even if the mistake is by his side. Let your first reaction be supporting your child as soon as something happens. Later, come home and talk to your child to explain the mistake. A sensitive child is looking forward to trust the parent. Sensitive kids do not talk their mind easily. To know what is inside their little mind, play secret telling game, you tell one secret and he says his secret
Routines: Disciplines will be a better soother for a sensitive child. They don't like being hyperactive and they don't possess "don't care" attitude. So, setting up routines like play time, study time, also these toys to be placed here, books to be placed here will be liked by the child. Remember, routines at home have to be rules for everyone. So make sure you also get part of the routines
Top 5 games: Always understand your child via child means. Playing this "top 5" game will help understanding better. Each person in the house should say 5 good things about others and 5 "things to improve" for others. Do not use the word "bad things" since the time your hypersensitive little one hears bad things about him, he goes into the panic mode. Handle everything positively
Set an example: While you clear the theories well, you may fail the practical if the child sees you not following what you preach. Be careful as this is related to trust factor mentioned above. A child does not learn by words alone, he needs to see examples
Responsibility: Give your child some responsibility like helping to arrange crockery, cleaning during the weekend, decorating the show case etc. Appreciate each other about how nice you take care of the house. Along with the sense of responsibility comes the sense of pride which will help your child feel better and will increase confidence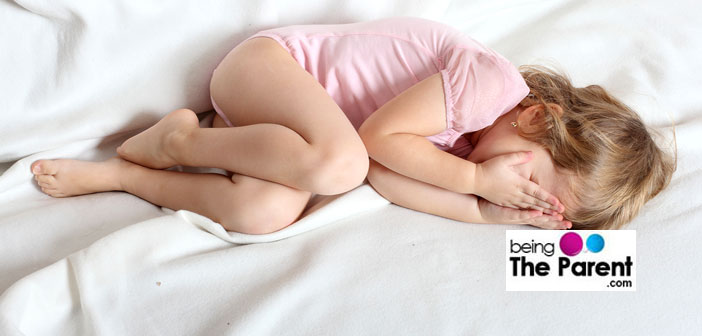 Ask suggestion: Involve your child in simple "family" stuffs at his level. Like, when you are planning a dinner out, he can suggest his options. While going for shopping let him choose for you. This will boost their confidence and self esteem. Also, allow not to say okay to his suggestions. Training your sensitive child to get a green signal to his suggestions always is also a wrong signal to build the little one's attitude
Decision making skills: As part of parenting we forget to allow children to make their choices sometimes. Like they can choose their dresses to wear for the day, they can choose where to keep their toys and books. Let them make decisions, let them go wrong sometimes in their small decisions and let them learn from their mistakes. The sensitiveness will be reduced to a maximum level with this behaviour as this is again a way to boost their confidence
Do not try to change him: As an adult, you will feel that it is not in the best interest of the child to be so sensitive. The world is a scary place, and people out there are rude and insensitive. However, you cannot change a personality trait of someone, and if you do force, your child may just withdraw himself. Accept your child the way he is, for research says that sensitive people are generally creative, empathetic and wise. And do not worry, sensitive people do gain the maturity for combating their emotions as they grow up
Scientifically hugging, holding hands, patting are ways to show your love. It gives your nerves a feel of warmth. It provides a secured feeling that this person is there for us. The feeling of being insecure is the biggest symptom of a highly sensitive child. Enhance your little one's day by hugging him tight once he wakes up and also make good nights with tight hugs again. Pat his back, cuddle his hair when he is around you and see the magic.
Remember, every behavior of your child is a stage in his life. And every stage is a passing phase. However, it is very important for parents to guide and regulate this phase in the right way for the child to cross the sensitivity positively and successfully. Happy parenting!