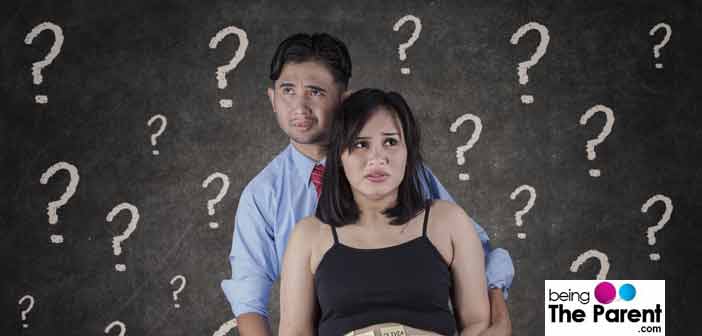 Sometimes, the most important obstacle a woman faces to bring her child does not even stem in her. She has to explain and assure an apprehensive partner who is totally unrelenting when it comes to the possibility of becoming a dad. The underlying issues in the denial to be dad are so very complex that you need to approach them very patiently. After all, bringing home a baby to an uncooperative dad is a very tough experience, leaving alone the stress of going through pregnancy without your partner's support. So, find below a breakdown of the 5 comprehensive reasons and the solutions towards convincing a difficult partner.
The fear of financial inadequacy: This is a very valid point actually. In fact, your husband may have more reason than you have in this particular scenario. Women are often desperate to have a baby and they may forsake the practical aspects. You may completely overlook the fact that the situation is not financially suitable to handle the responsibility of bringing a child into the world.
Then again, your husband's fears can also stem from a miserly attitude where he thinks it unwise to go through the costs, even when there is sufficient money. Here, you have to take a tough stance and shake him into the realization that no expenditure can ever come even near to the happiness of holding your own baby
The apprehension of crooked suspicion: This is actually the worst kind of situation where the husband thinks that the baby in question is not going to be his, and someone else's. This is totally absurd, so to say, and derives from the same gnawing insecurity of being a poor performer in bed. He tends to think that he is unable to father a child, as it is something very divine, and he is totally not up to the task. This gets him to suspect the wife of having an affair. See, you cannot show reason to a man who is blinded by such twisted thoughts of envy, hatred, inadequacy, and abject lack of trust. You may have to take the toughest steps, and it is perfectly okay in this scenario (sorry to say this)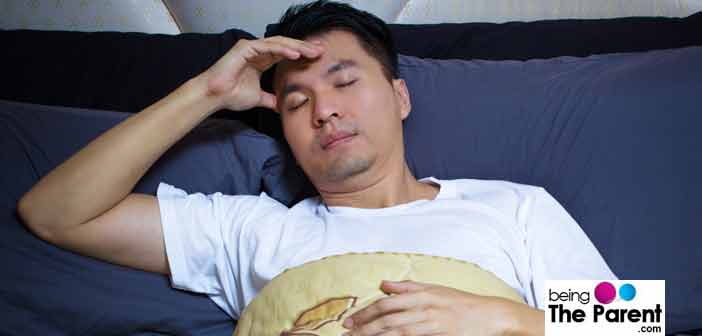 The fear of losing you: This is the sweetest of all complex issues dads to be encounter. In fact, only the best of them do not consent to having a baby from this angle. Here, he is concerned about your safety because pregnancy is hectic. You should listen to him if you have a frail health. Being pregnant is very taxing and people do die. Be safe. Go to the doctor for a professional evaluation of your health. An experienced gynecologist can easily tell you whether you are ready. Take multiple opinions if necessary just to be sure that you will be safely becoming a mom eventually
The fear for inadequacy: Truth be said, a man's like is a long saga of getting over inadequacies. There are so many things that make a man feel down. He feels intimidated by comparing his pay scale (as there is always someone earning more); he is intimidated in the presence of another man with a better physique; he is intimidated by the success of his wife.
So, when you break your wish to be pregnant, he simply feels very low because deep in his heart he knows that you are going to take a massive responsibility that nature would never allow him to take. Communication is the only way to resolve this stalemate and you have to know the right things to say. You will have to talk first to access his heart, on what he is thinking exactly. Men are known to hide their heart under egoistic shouting and all that, so it can be tough. Try your best
The fear of no-fun: This is a slightly complicated issue, but it is nothing that cannot be resolved. The husband tends to feel that once you become pregnant, all adult fun will disappear from the married life. Well, you can always tell him intimately on how sex during pregnancy is super-fun! Some husbands feel very queasy about the whole thing. They simply just cannot bring them to accept the vomiting, and the other emotional tantrums pregnancy is naturally going to usher.
He thinks he cannot care for you in case you have an urgent situation. Then, your husband may also projecting his thoughts to the stress of bringing up an infant. Little ones puke, pee, and poop at will! He finds all these difficult to handle. Now, there is no other way but to tell him that all these hassles are only secondary to the joy of being parents

In highly complicated negative situations, husbands are apprehensive because of reasons they do not want you to know. He may be having a raving affair, and your proposal to be a parent just seems out-of-the-world of his stolen 'paradise'. Every woman knows what to do in such scenarios. It is nothing to be explained. That said, take care of yourself and your partner. Here is wishing you an amazing parenthood! Best of luck.