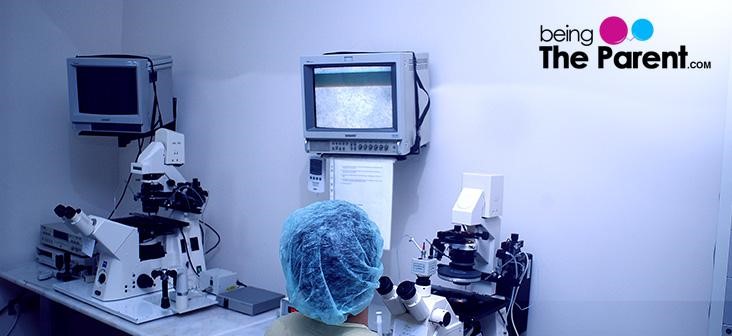 Medical technology has really advanced these days and with availability of best-in-class fertility clinics and treatments, having a child is no longer a faraway dream. You can fulfill all your dreams of having your own baby by visiting one of the best IVF clinics in India and many good ones in Delhi too.
Benefits of the IVF Centres
Now even India has all the latest medical technology and know-how that IVF clinics in advanced countries have. Patients not only from India, but from all over the globe visit the IVF clinics in India to get treated in reasonable cost as compared to western countries.
It's a proud fact that you can get IVF done in India as we have world-class facilities and expert doctors in this field in various hospitals and medical.
Top 9 IVF Centres in Delhi
Though there are many renowned IVF centres all across India, but let's take a look at the top 10 IVF centers in Delhi.
Max Healthcare:
Max healthcare is considered one of the top-most IVF and infertility centre in India and in Delhi. Max is a chain of hospitals in Delhi, Punjab, Uttarakhand, and other states. Max offers one of the best treatments for infertility, assisted reproduction and IVF. With state-of-art technology and infrastructure, Max is one of the best choices for good fertility treatment giving you a high success rate.
Website: https://www.maxhealthcare.in/our-specialities/ivf
World Infertility and IVF Centre:
This is another top IVF centre in Delhi, which offers treatment for infertility, its evaluation, Fertilisation In Vitro that is Embryo Transfer (IVF – ET), Donor Insemination Surrogacy, Intra-Uterine Insemination (IUI), Artificial Insemination, etc. It also has facilities for Egg Donation, Natural Cycle IVF, and In-Vitro Fertilization (IVF). With advanced technology and expertise, the centre provides top-quality fertility treatment and that too at affordable prices.
Delhi IVF and Fertility Research Centre:
This IVF and Fertility Research Centre is located in Connaught Place (central Delhi) and is one of the best fertility centres in Delhi. Delhi IVF and Fertility Centre provides top-class patient care services and state of art facilities. It is one of the best infertility service-provider due to their technical know-how, trained and expert infertility specialists, gynaecologists and embryologists.
BLK Super Specialty Hospital:
BLK Super Specialty Hospital, located on Pusa Road in Delhi, is one of the largest fertility hospitals in North India. Offering world class healthcare and best technology, this hospital has helped many childless couples to enjoy the blessing of parenthood. Specialized services and infertility treatment is available here at a reasonable cost. Their team of expert doctors and nurses follow an ethical and confidential practice and provide IVF treatment with latest reproductive technologies.
Nova IVI Fertility:
Nova IVI Fertility or NIF is one of the leading institutions in Fertility Space. NIF brings Assisted Reproductive Technology (ART) to India in Delhi through their partnership with IVI, Spain. Nova IVI Fertility is one of the top most IVF centre in the capital and one of the leading fertility centre chains in India. Offering high quality fertility treatment at reasonable price, NIF also has very experienced and internationally-acclaimed experts and embryologists who bring you closer to your dream of having your own child.
Akanksha IVF Centre:
Becoming a parent is one of the most pleasurable moment in one's lives; however, going through an infertility treatment can be very emotionally challenging and draining for a couple. The state of art laboratory and best technology available at this centre make all your pains lesser and make your dreams of having a child possible. Akanksha IVF Centre was founded in 2002 in Janakpuri in Delhi. The centre provides many fertility treatments and that too at affordable prices.
Women's Clinic:
This is one of the largest fertility clinics in Delhi. Offering world-class healthcare with latest medical technology, Women's Clinic has been helping many couples to know what the joy of parenthood is. With specialized services in the field of infertility and their panel of expert Gynaecologists, Obstetricians, and Infertility Specialists, Women's Clinic surely features in our list of top 10 IVF clinics in Delhi.
Sutopa Banerjee's Complete Care for Women Centre:
This is another leading IVF centre in Delhi which offers fertility treatments in reasonable costs. But though the treatment isn't expensive, the centre has all the best-in-class facilities, gynaecological services like consultation, minor procedures, check-up and lab investigations. With top technology and best infertility specialists, gynaecologists, and experts, Sutopa Banerjee's Complete Care for Women Centre is surely one of the leading IVF centres in the capital city.
Apollo Fertility:
Apollo Fertility centre is known for its specialized facilities and investigative procedures in the field of infertility. Apollo has a 32-year legacy in clinical excellence, expertise, and latest technology. Apollo's high success rate comes due to the patient-centric approach and the team of expert doctors and specialists on their panel. Armed with state-of-the-art technology and following closely-designed clinical protocols, Apollo Fertility is your best bet to a safe and successful IVF treatment.
So if you are thinking of going for some fertility treatment, consider visiting one of these top 10 IVF centres in Delhi and fulfill your dream of holding of bundle of joy in your arms.