Did you know that three out of 100 infants are born with some congenital or hereditary birth defect? It's worrying, isn't it? Some of these birth defects can be treated with medication surgery, but some can't and remain life-long. However, if the loved ones of the child give him or her a conducive and loving environment, it can help to reduce the effects of the ailment or disability.
But let's first see what a birth defect is? A birth defect is some physical abnormality in the body, appearance, or functioning of some organs since birth of the child. As per the statistics, two to three percent of babies usually have one or more birth defects. But at times, the defects are found or are evident after the child turns one and thus this percentage increases to about five percent in children over one year.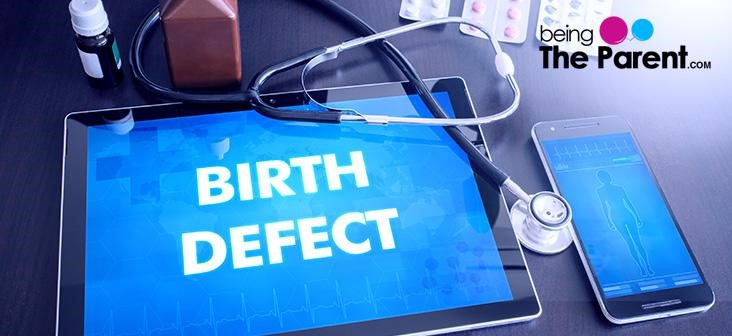 A birth defect is usually very significant or obvious physical defect or some imbalance in the body of the infant. Some examples are:
Missing limb or arm or a

hemangioma or a birth mark on a blood vessel

on the skin

Defect in structure or body such as posture not correct, problem in walking, holding the head, etc.

Some organ defect like kidneys not formed properly or a hole in the heart

Some chemical imbalance which may cause mild to severe mental retardation
Every case is different and some children are born with one birth defect and others might be born with multiple like a cleft lip and palate of defects of organs like brain or heart. But one might not be able to detect the birth defects at the time of the baby's birth. For example, a malformed heart or kidney could be detected after years.
Some Common Birth Defects
Cleft lip

Cleft palate

Restricted or slow growth

Neural tube defects like Spina Bifida

Gastrointestinal

defects

Slow limb development or limb malformations; for example, club

foot
Now, let's see some more stats. Most common birth defects are congenital heart defects. Around six in about 1,000 infants born are affected with it. About one in 700 infants are born with a cleft lip and around one in 800 babies have neural tube defects.
At what age do you find out about these birth defects?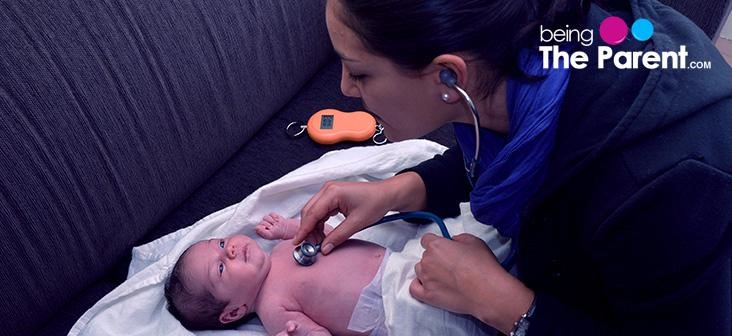 At times, some birth defects can be found out during pregnancy itself. But others are found after the child is born or after he/she grows up. Ultrasound scans can detect some birth defects. For example, the first ultrasound scan done around 8 to 14 weeks might detect some problems in the foetus. The scan done between 18 to 21 weeks is termed as the anomaly scan as the main purpose of this scan is to detect and check if there are any birth defects or anomalies in the foetus and how is its growth. At times, you might be asked to get more supporting scans and blood tests to confirm the results.
Then there's a test called Amniocentesis, which detects birth defects at around 14 weeks of pregnancy. In this test, fluid is collected from around the foetus and is tested to confirm any disorders. This test is especially done to check for major defects such as Spina Bifida or Down's Syndrome.
Regular blood tests done during the pregnancy can also highlight any issues the child may have. You may be at a higher risk if your family has a history of any such birth defects. In that case, you will be asked to get some other detailed tests done.
Symptoms in case of Congenital Heart Defects
The heartbeat of the baby would be fast

Breathing problems

Child could have pale bluish or grey skin

Swelling in the legs, eyes etc.
Symptoms of Cleft Lip or Palate
Mild cleft lip which is slightly higher on the upper lip

Severe cleft lip that involves the lip and the floor of the nostril

Slower language development

middle-ear infections
Symptoms of Spina Bifida
Paralysis

Bladder-control issues

Bowel-control problems
Symptoms of Down syndrome
Noticeable changes in physical features like slanting eyes or smaller ears or mouth, shorter neck or smaller hands with shorter fingers

Visual or hearing impairment

Ear infections

Heart malfunctioning or defects

Intestinal malformations

Mental retardation to some degree
But the fact remains that your bundle of joy needs your love even if he's not blessed with a completely healthy body. A warm and caring environment can reduce the pain to a large extent for your little one and enhance his or her growth.