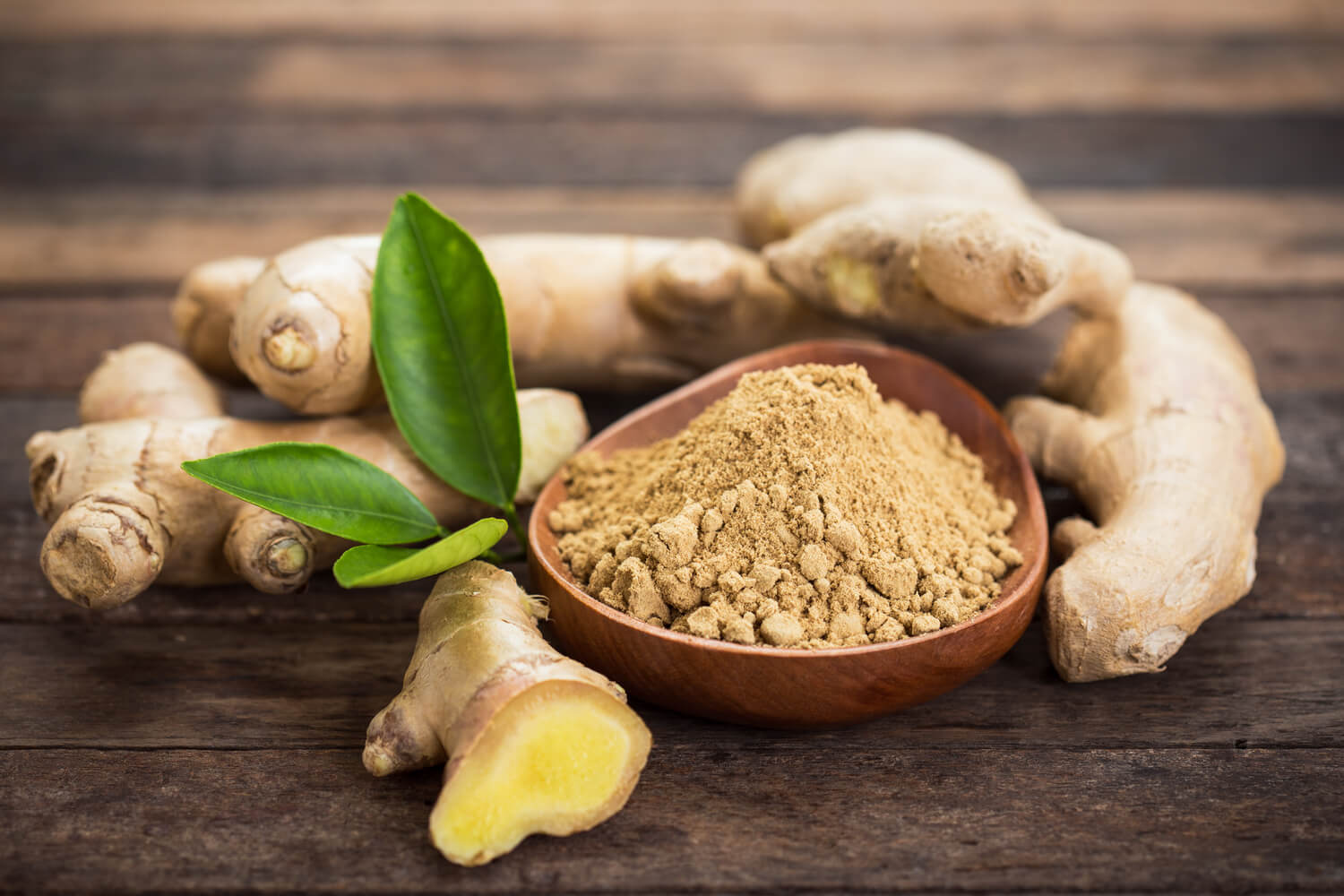 The frequent seasonal changes make your kids prone to colds and coughs. The most common ailments that kids suffer from during their childhood, colds and coughs, make them extremely cranky, uncomfortable, and difficult to manage. Kids suffering from severe cold and congestion may find it difficult to sleep or breathe properly. But do you know the majority of these colds and coughs can be treated with home remedies? This article talks about 10 ways to treat cough and cold in babies and kids with ginger
As parents, we feel helpless seeing their discomfort, and try different remedies to take care of them and provide them with relief from cold and cough. All you need to do is pick up a home remedy that your little one is comfortable with and provides excellent results too. Ginger is a popular home remedy that has been proven to work wonders for treating colds and coughs in little kids. Read on to know how you can use ginger as a home remedy for treating colds and coughs in kids.
In this Article
What is so Special About Ginger?
A flowering plant that has leafy stems, ginger root can be used raw, powdered, or even dried. Ginger is one of the most widely used spices in different cuisines and is easily found in all Indian homes. It has a pungent, spicy, and aromatic flavor. Ginger juice is excellent for its medicinal properties and is effective for coughs and colds. Loaded with bioactive compounds and a lot of nutrients, ginger promotes both mental and physical health.
How Is Ginger Effective In Treating Cold And Cough?
One of the main reasons behind all the common colds in kids and babies is the rhinovirus.
Dried ginger is found to possess anti-rhino-viral activity.
Ginger plays the role of a decongestant and antihistamine helps to lower the symptoms of colds.
This root is also rich in aromatic chemicals known as phenyl alkyl ketones that have excellent medicinal value.
Ginger has commendable microbial properties that aid in treating colds and coughs.
Equipped with anti-inflammatory properties, ginger helps to increase the immunity levels
Is Ginger Safe For Small Babies?
Ginger has been found to be absolutely safe for babies if given in small amounts after the age of ten or eleven months. Ginger can be used in preparing your baby's food, apart from using it to treat colds and cough.
10 Ways To Use Ginger To Treat Cold And Cough In Children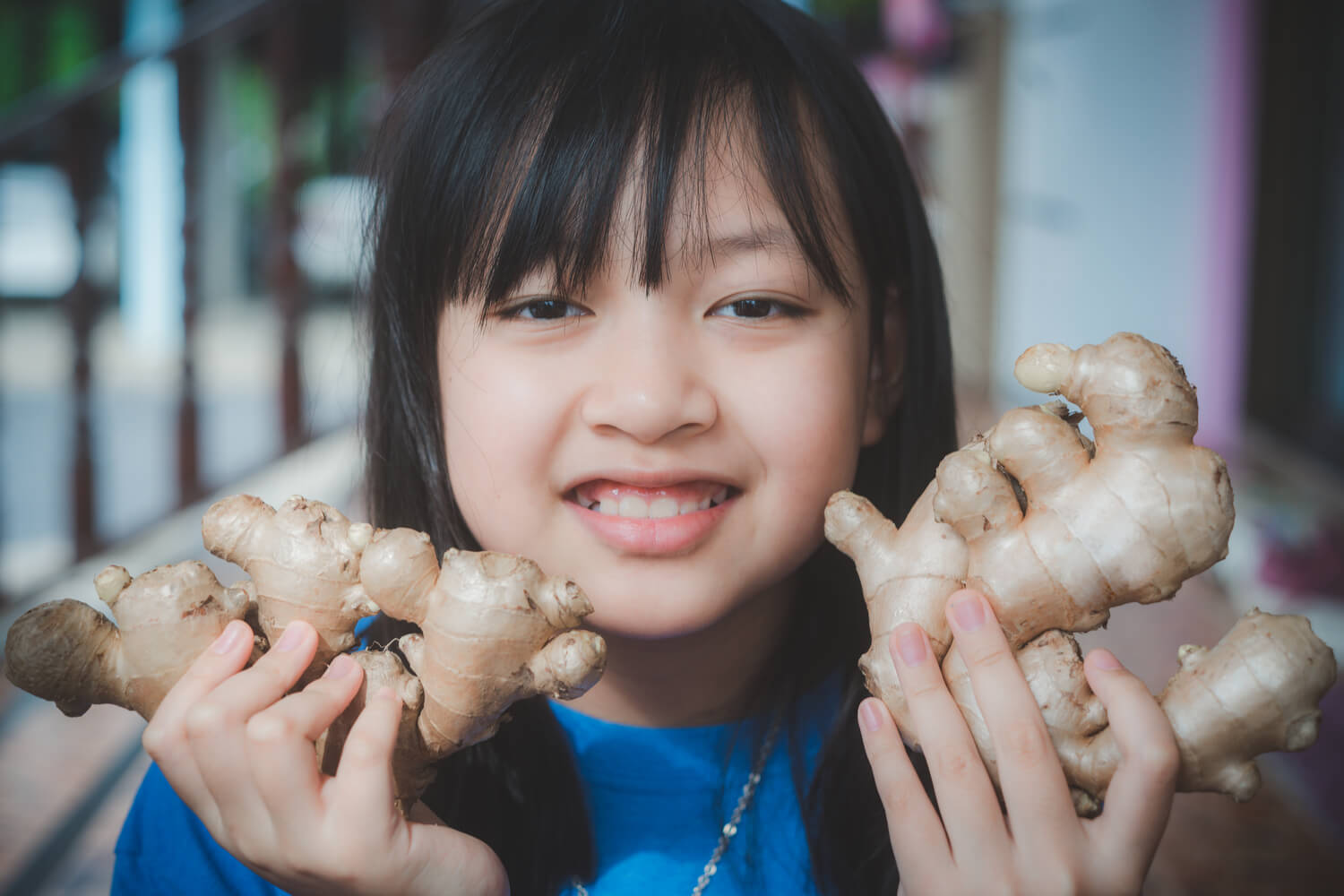 You can make use of ginger in various ways to treat cold and cough in babies and children. Following are ten tried and tested ways to use ginger for cold and cough in children.
1. Ginger Tea for Cough and Cold in Children:
Clean a tiny piece of ginger and crush it well. Add this to boiling water and let it boil for a few minutes. Continue boiling till the ginger flavor melds well into the water. Strain the concoction and your ginger tea is ready. Give small sips to your little one at regular intervals. While very young babies need just a few spoons of this tea, older ones can be given up to a cup.
2. Honey, Lemon, and Ginger Concoction:
Some babies and kids can find it difficult to drink the above ginger concoction. As an alternative, you can add honey and a few drops of lemon so that little children drink it up without any fuss. It is an excellent home remedy to treat cough and cold in babies and kids with ginger.
3. Dried and Powdered Ginger:
If your child is a little older, they can have dried and powdered ginger powder directly mixed with a spoonful of honey. Make sure the mixture is not very watery. This mixture provides immediate relief from cold and cough in children.
4. Ginger Vapor for Cough and Cold in Children:
Inhalation of ginger vapor can provide effective relief from cold and cough in children. Boil a few pieces of ginger with water and make your child inhale this vapor
5. Thippili and Dried Ginger Mixed With Honey:
Long pepper, also known as Thippili, is an effective cough remedy. A combination of Thippili along with dried ginger is effective in providing relief from symptoms of flu in children. For this, take equal quantities of dried ginger powder and Thippili and dilute in a spoonful of honey. Allow your child to have this mixture.
6. Ginger Candy for Cough and Cold in Children:
Ginger candy is also an excellent means of relieving cough and cold symptoms in children. These candies are also known to be good at averting motion sickness.
7. Dry Ginger Coffee: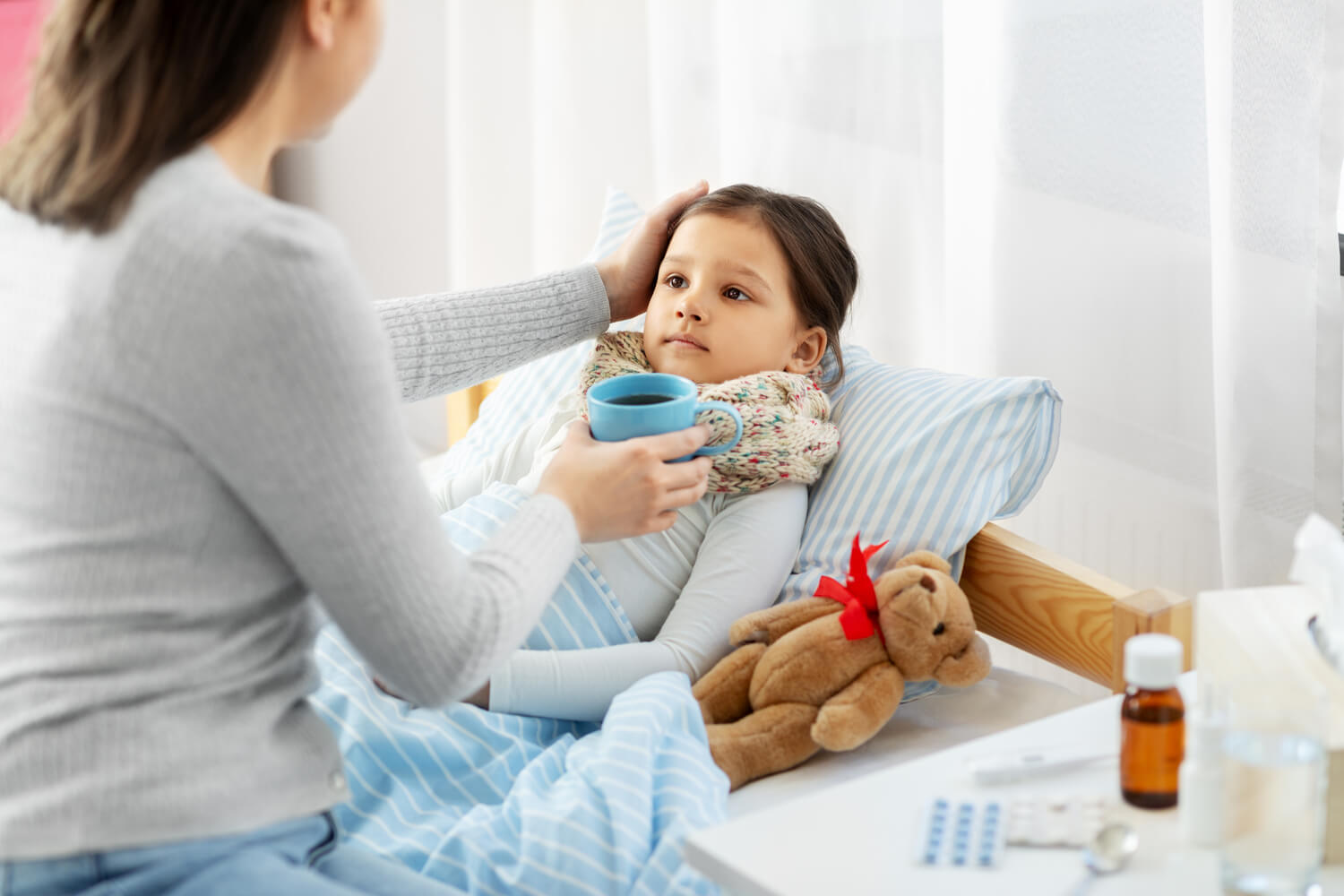 Yet another simple and effective concoction that works wonders for colds and coughs. Take a small piece of ginger along with a couple of peppercorns and crush well. Now add this to boiling water. Add a piece of jaggery and let the mixture boil for around five minutes. Add a few leaves of tulsi or basil to it and let it boil again for a couple of minutes. Serve this hot to your child and see how it works effectively to cure colds and flu like symptoms
8. Raw Ginger:
If your child is over two years old, you can just give a piece of raw ginger for them to chew directly. Make sure the child is able to handle its flavor and pungent aroma. As an alternative, you can also add ginger to their food preparations.
9. Thippili and Dry Ginger in Milk:
The above-mentioned mixture of Thippili and ginger powder can be mixed in milk and given along with honey.
10. Dried Ginger Powder for Cough and Cold in Children
You can mix a spoonful of dried ginger powder into your little one's milk. Drinking this milk provides instant relief from cold and cough if your child is old enough to tolerate the pungent taste.
Precautions While Giving Ginger To Your Baby Or Kid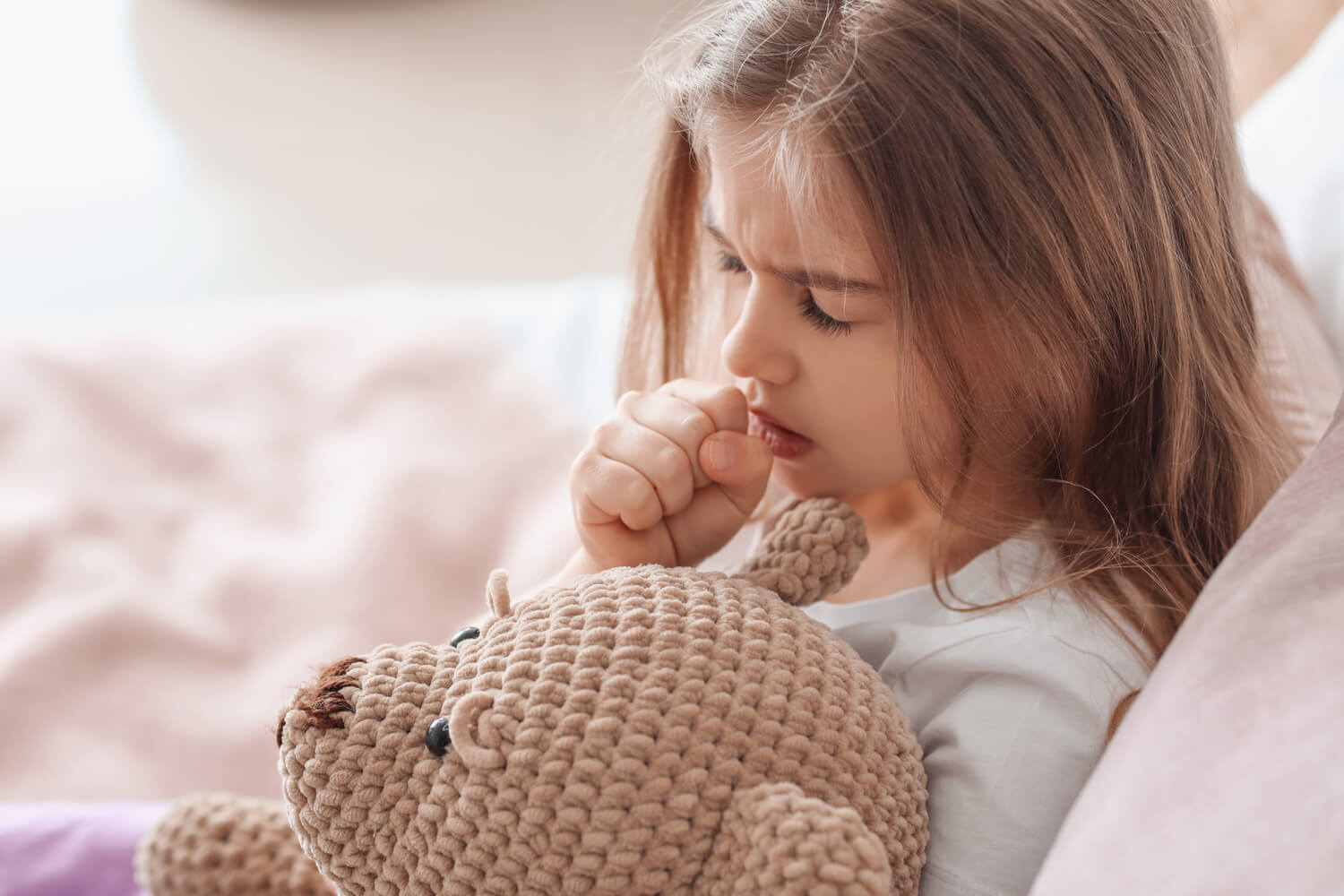 Following precautions may help while giving ginger to your child:
Watch for Allergic Reactions
Ginger usually doesn't cause any kind of allergies, but if you are introducing ginger for the first time to your baby, do keep a watch for any allergic reactions.
Adjust the Spice Levels and Quantity
Ginger is quite pungent, so make sure you adjust the quantity according to the spice levels your kid can tolerate. A lot of babies may not accept the taste of ginger, so start low and slow with the quantity and gradually increase the amount of ginger.
Remember, these remedies provide relief from common colds, a runny or blocked nose, sore throat, or mild cough. If your child has a severe and persistent cough that is accompanied by fever, make sure that you consult your doctor.
Do share with us any other ways to treat cough and cold in babies and kids with ginger that you are aware of.
FAQ's
1. Can I Give Ginger to My 7-Month-Old to Treat the Cold?
No, don't. You can start using ginger once your baby is 9 months or older. Until then do what the doctor advises.
2. Will Ginger Irritate my Baby's Throat?
Yes, it can. It can also soothe down an irritated throat. The anti-inflammatory properties help in reducing inflammation.
3. Can Ginger Give my Baby Diarrhea?
Yes, it can. It is one of the side-effects. Too much ginger can irritate the digestive system.
4. Can I Use Ginger Topically for my Baby's Cold?
Just boil ginger and make your child inhale the vapor. If your baby does not like the taste of ginger, this can help. They don't have to ingest it.