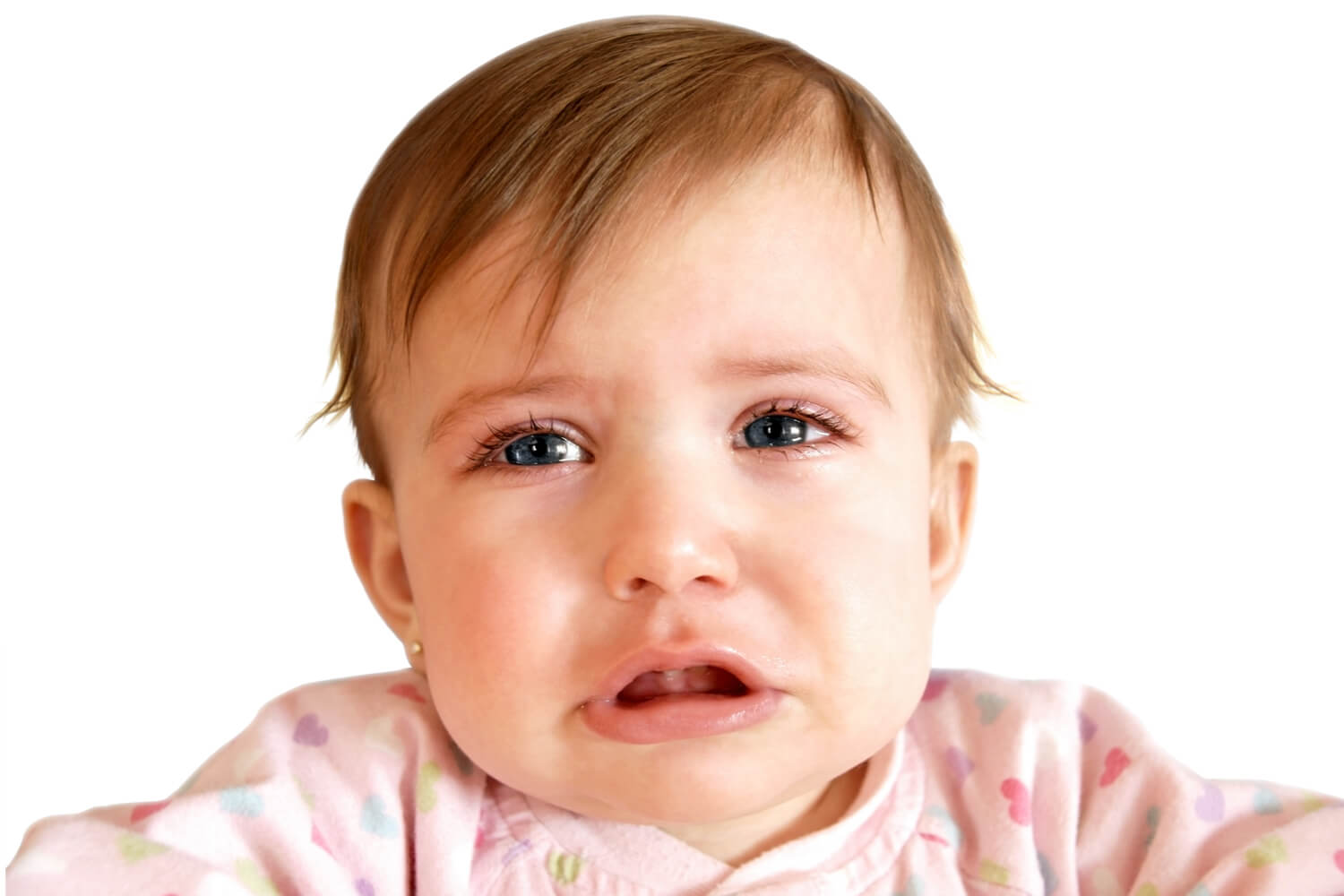 Have you ever noticed watery eyes in your baby? If yes, then this may be the sign of epiphora. There can be several reasons why your baby might be suffering from watery eyes. Allergies, irritation, eye flu among others can be the possible reasons for this problem. Hence, it is always advisable that you as a mother must keep a regular check on your baby's eye health as this is the main concern. With watery eyes, babies may feel irritated which leads to increased crankiness.
Another possible reason causing epiphora can be because the tear duct has narrowed down in your infant. Well, this can worsen the situation for your baby as they don't have any other way to convey their emotions rather than crying, and hence with narrowed tear ducts, eye condition can get worse with excessive stickiness. It is recommended to consult your doctor without any delays as your baby must be feeling regular discomfort which is not a good sign.
In This Article
When Can Epiphora Cause Problems in Babies?
There's no specific age when epiphora can be caused in babies. It can arise anytime between the age of 6 months to 1 year. It doesn't stay for so long in baby as it's a temporary disease that can be cured. However, if you think that the epiphora is not too severe in your baby, then you can simply take a wet wipe or a baby tissue and gently rub off the water from their eyes. Keep doing this as and when you see water in your baby's eyes.
What Does it Mean if Your Infant Has Watery Eyes?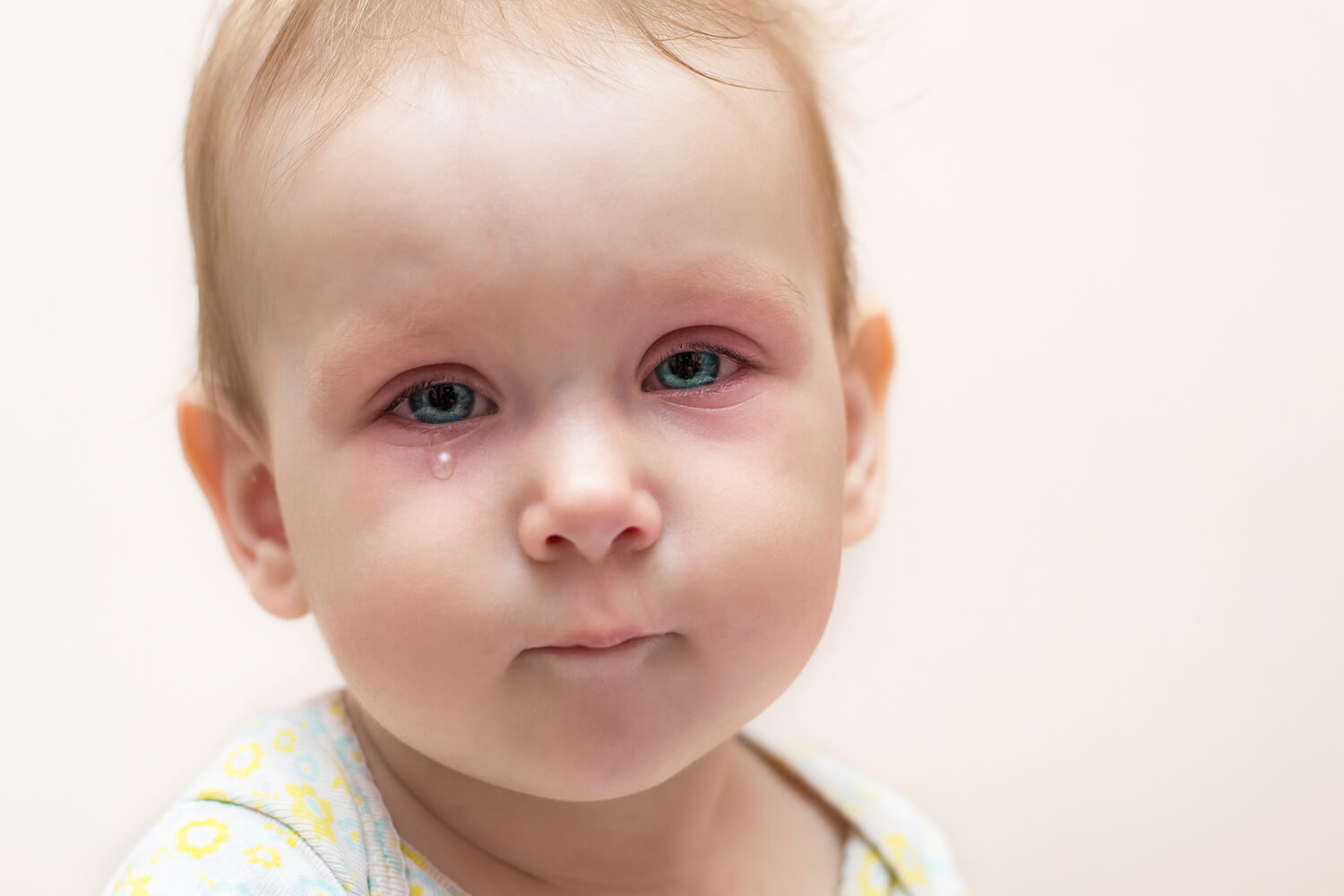 As we have discussed above, watery eyes in baby's can be a sign of Epiphora. This is not a disease but an allergy that can be caused due to constant irritation in the eyes, pollution, or eye infection. Epiphora is caused when the eyes render excess water which comes out in the form of tears from your baby's eyes. Let's discuss a few reasons behind watery eyes in babies:
1. Common Cold
Babies often become the victim of a common cold which not just leaves them cranky but also causes constant tears in their eyes. Common cold can be one main reason behind watery eyes in babies.
2. Eye Infection
Redness in the eyes due to infection can be another reason behind watery eyes in babies. It is quite normal that babies develop eye infections and hence they can be treated easily with medications. However, if there's swelling in your baby's eyes, then you may need to see a doctor to know the exact reason why this is causing it.
Another reason why newborn babies can be a victim of watery eyes can be due to infections such as gonorrhea, also known as chlamydia. Now you might be wondering how these infections can get your baby with teary eyes. Well, these infections are caused due to STDs (Sexually Transmitted Disease). This can be passed on to your baby while conceiving.
3. Ear Infection
This can be another reason behind Epiphora causing problems in your infant. Ear infection leads to constant pressure on your baby's ears which leads to watery eyes in them.
Causes of Watery Eyes in Babies
Although Epiphora is not a serious problem if it has arisen, it needs to be treated the right way. Apart from infections and allergies, there are many causes behind watery eyes in babies. Scroll on to read more about it.
1. Conjunctivitis
Well, the other term for conjunctivitis can be "redness" in the eyes. It can happen due to inflammation.
2. Puffy Eyes
Puffy eyes can be a reason why your baby's eyes can turn watery at times. If your infant has not slept for long or he or she was being cranky the whole night, then causing Epiphora or watery eyes can be possible.
3. Tender Eyelids
Apart from many reasons, if your infant has a habit of constantly touching their eyes, then it can lead to watery eyes in them. This is because newborn babies have tender eyes. Also, their eyelids can be easily affected if anything gets touched by them.
Treatment for Watery Eyes in Babies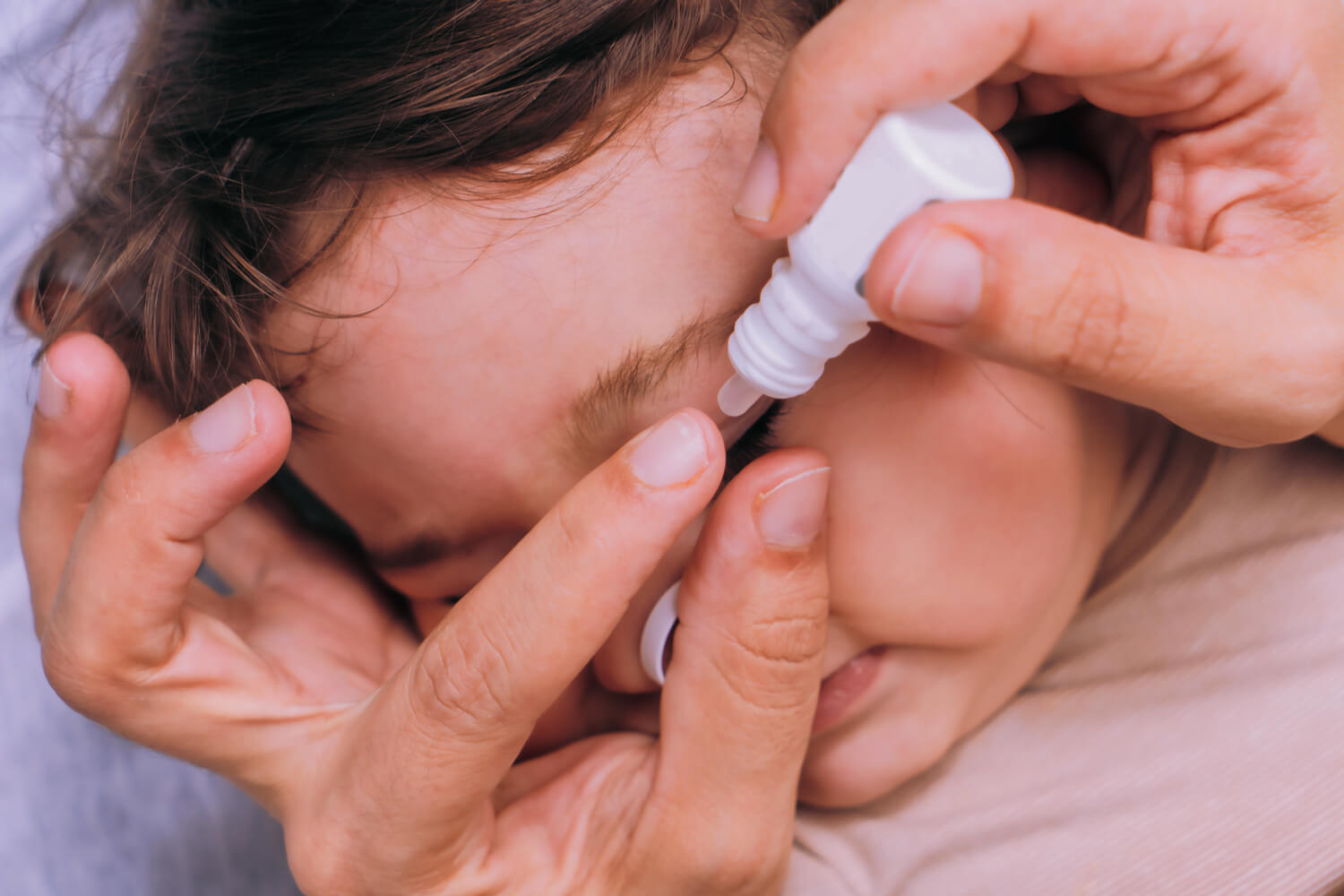 Every disease has a treatment. To curb the disease from getting worse, it's better to treat it beforehand. Watery eyes are not a big concern but when it comes to newborn babies, every concern is a big concern. Here are some treatment options available which you can follow to treat your baby's watery eyes:
Well, it's better if you wait and see if it gets treated without giving any medications to your infant. But if it does not heal within a week, it's better to talk to your doctor.
To prevent any kind of infection caused due to discharge, it's advisable to rinse your baby's eyes with the help of a cotton ball and clean water.
You can use eye drops, after taking approval from your doctor.
Home Remedies to Treat Epiphora in Babies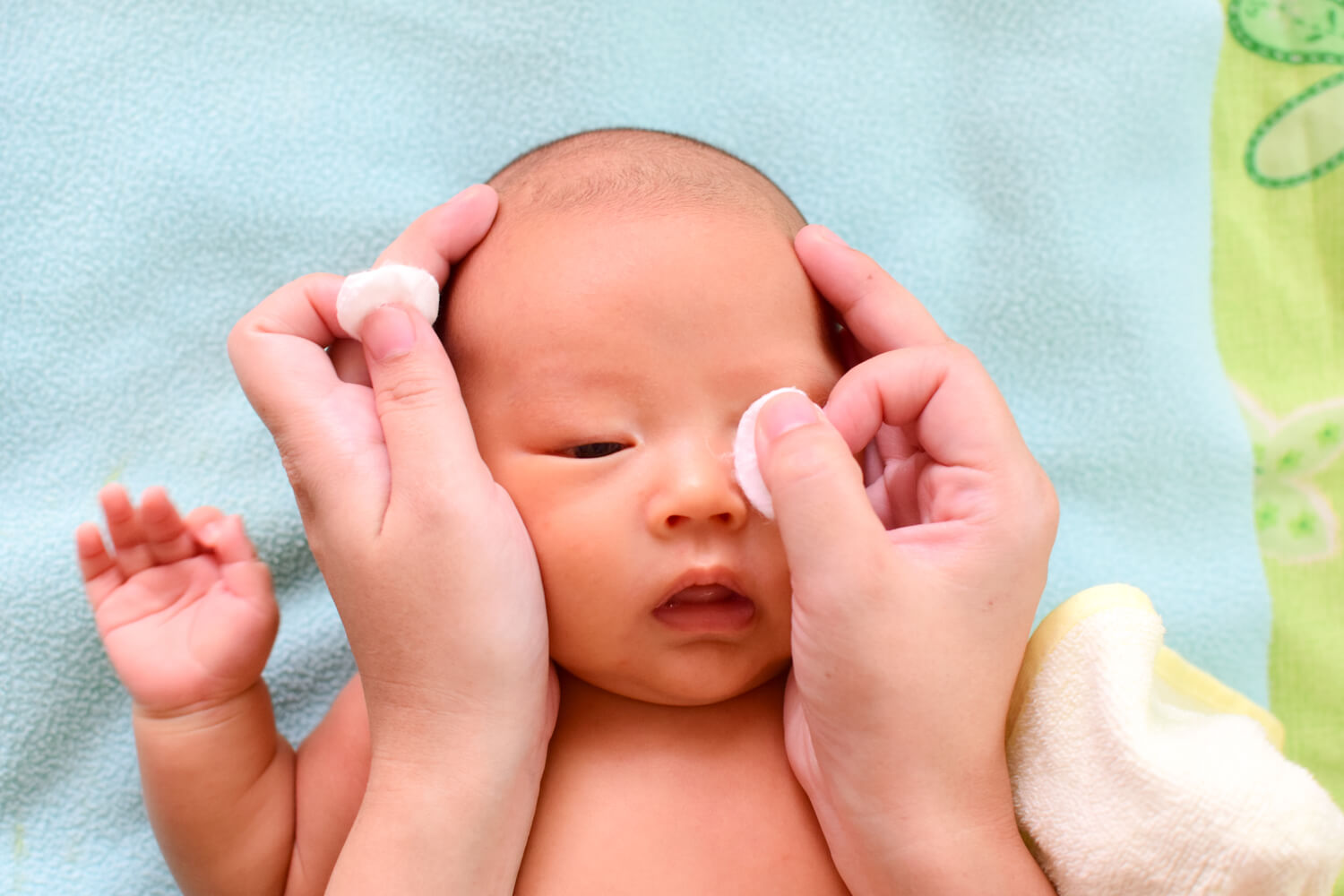 Home remedies for epiphora can be considered at times when your baby's eye condition is not worsening, which means no irritation is caused. These remedies can prove to be useful when it's just the start of the disease. In the beginning, the development of epiphora can be reduced with the help of home remedies. Now, let's discuss what home remedies you should consider for your baby's watery eyes:
1. Cotton Ball Massage
Soak the cotton ball in a water bowl, and gently massage your baby's eyes with it. This will give relief to the irritation and redness.
2. Saltwater
Saline solution can be another home remedy that can be of help to heal teary eyes. How? As salt contains antimicrobial properties, it gives instant relief to teary eyes and hence can treat all eye-related infections rapidly.
3. Honey
For all the mothers who are not aware of the home remedies please note that honey is another great relief for watery eyes. Just soak a cotton ball in a spoonful of honey and rinse your baby's eyes with it.
4. Teabags
Cold tea bags can be another instant home remedy to treat your new-born's watery eyes. It not just gives instant relief to their eyes but also extracts away the toxins from their eyes, if any.
When to Visit a Doctor?
Although, epiphora is not something too serious for which you highly need to consult with your doctor for your baby. It can easily be treated at home with the help of the home remedies, mentioned above. However, in rare cases, due to worse conditions like constant irritation, redness, eye swelling, and other such symptoms in babies, it's highly recommended to consult your doctor at the earliest. If you are constantly watching the below symptoms in your baby, go see a doctor:
Wrongly shaped eyelids of your baby
The greenish whitish crust formed around the eye corners
Redness
Inflammation
Irritation or discomfort
Reduced vision
Prolonged teary eyes
FAQ's
1. What Infections Cause Watery Eyes?
Common cold, running nose, congestion, redness, irritation can be some of the reasons for watery eyes in babies.
2. How to Stop Excessive Eye Tearing in Babies?
Some home remedies can be followed to stop excessive eye tearing:
Eye drops
Teabags
Cold-pressed
Hot pressed
3. What to do When Your Baby's Eyes are Watering Constantly?
If your Baby's eyes are watering non-stop, then you can massage their eyes with the help of cold water. This will give them instant relief from the discomfort they might be facing due to their watery eyes.
4. When Should You Consult the Doctor for Your Baby's Watery Eyes?
It's better if you consult the doctor before giving any random medication to your baby.
Conclusion
Watery eyes in babies can be due to many reasons. If there's a get-together at your place and your relatives are constantly touching your baby, then there are possibilities that your baby may become a victim of epiphora. This is because a newborn's skin is so delicate and sensitive and hence it can catch infection very easily. So, it's better if you take precautions beforehand. This will help your baby by reducing discomfort for them.
Read Also: All About Sticky Eyes In Newborn Babies