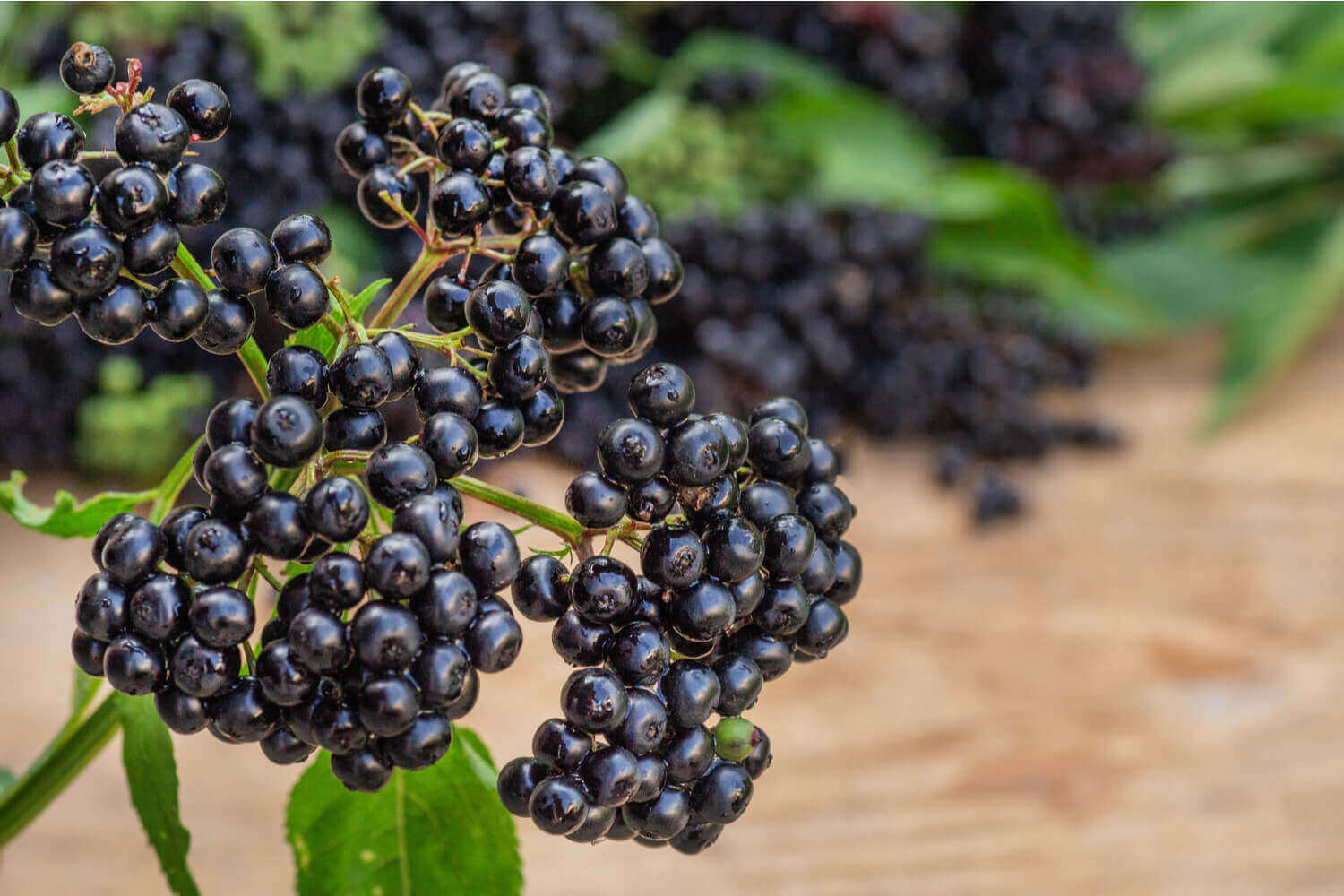 Most of the time, kids and babies suffer from the common cold, which does not have any cure. Even medication is now allowed for any children under the age of 6. It will force parents to look for other alternatives, and Elderberry is one of them. So what is Elderberry? And is elderberry for children safe?
Well, elderberry is noted as a promising herbal treatment, which can shorten the cold and flu's length. Available in syrup form, this product is now locally sold at many pharmaceutical shops. So let's now dive into the article to find out the benefits and side effects of elderberry for children.
In This Article
What is Elderberry?
A common name of Sambucus nigra, elderberry, is described as purple-colored shiny berries, known to have immunity-boosting powers within. These berries are highly rich in nutrients and vitamins like phenolic acids, dietary fiber, Vitamin C, and anthocyanins.
These berries even have flavonoids, which are known for their stronger antioxidant properties. It helps in decreasing inflammation and will fight off various diseases.
But, always remember that the bark, seeds, and the not-ripe Elderberry fruits will have cyanide, which is highly poisonous for babies and children.
You can procure this berry in multiple forms like lozenges, syrups, pills, and more. The ones for kids are mostly available in gummies or syrup form.
Elderberry for Children: When Can it be Consumed?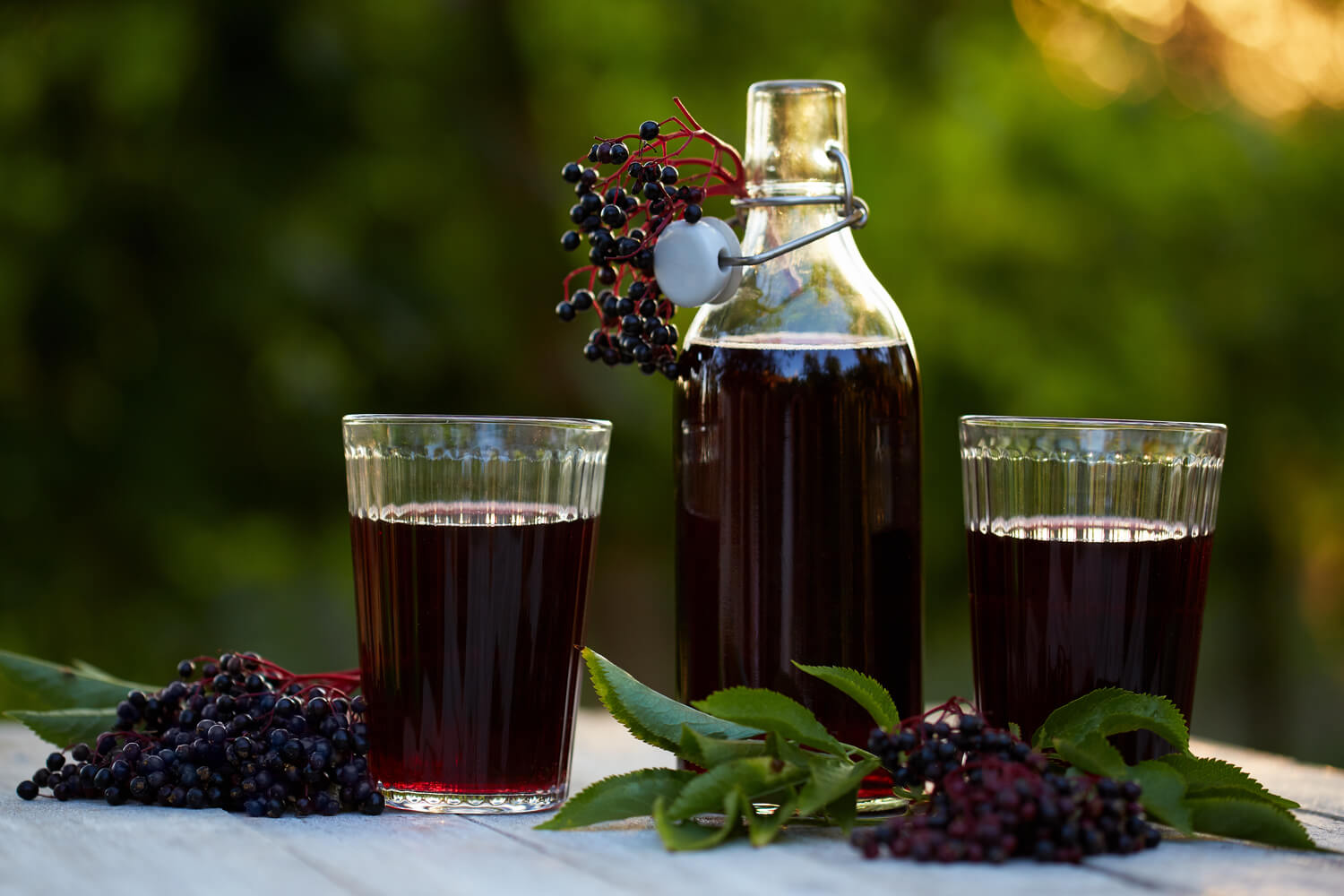 Known as traditional medicine, elderberry for children has the potential to reduce the common cold and flu. With its lower potency in zinc and vitamin C, elderberry is a good herbal remedy for babies too:
It is safe to give elderberry to toddlers for not more than 10 days. But, they should not be given raw fruits, leaves, or flowers because of cyanide content.
The elderberry supplements are mostly made in a less potent manner, making them safe for babies to consume.
Children from the age of 1 can take the supplements in either gummy or syrup form. It all depends on the doctor's prescribed dosage.
For different ages, doctors will prescribe multiple doses. So, it is vital to look at the instructions first before presenting your kids with elderberry supplements.
Benefits of Elderberry for Children
Being responsible parents, you don't want your kids to have chemically infused pills. These medicines might have some side effects. But, you can't say the same with elderberry because of its natural feel and taste.
Due to its high-end vitamins, anthocyanin, and phenolic acids, Elderberry supplements are great for reducing inflammation and boosting up immunity system. So, it can easily be used for reducing common flu and cold among children.
This purple berry is said to have some antiviral properties. Some studies have also shown that elderberry is as effective as Tamiflu. But, it is not a great substitute for flu vaccines. So before you give your children Elderberry doses, make sure to consult your doctor first.
Elderberry for Children: Safe Dosage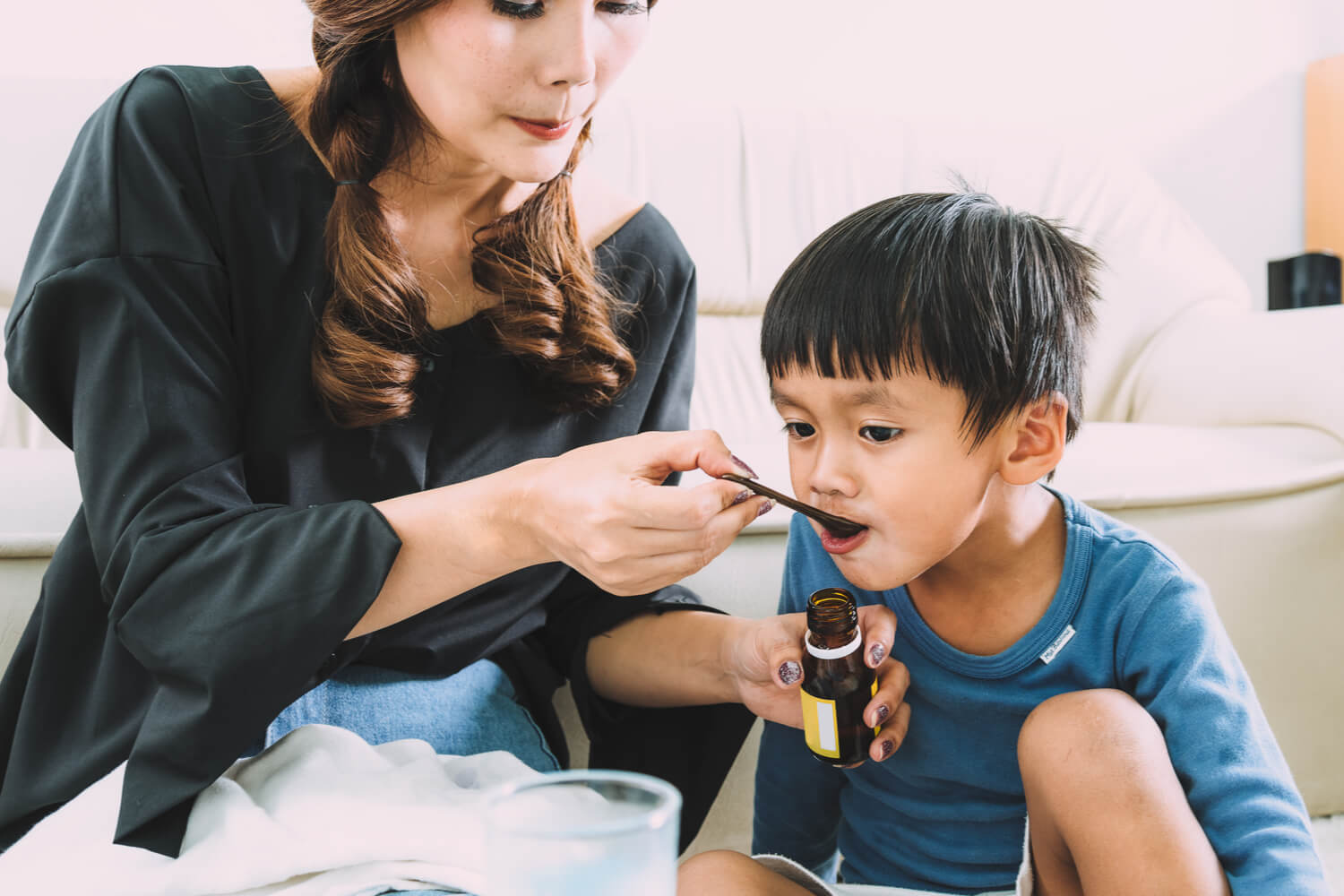 There is hardly any universal fit dosage of elderberry for children, as that differs depending on the patient's condition. You can give the elderberry gummies to kids who are as young as 2 to 3 years.
The syrup version is less potent and perfect for kids. Children within the age group of 1 to 6 can easily consume around 5 to 10ml of this syrup twice daily.
Children within 7 to 12 years of age can take 10 to 15ml of Elderberry syrup twice every day.
For some daily maintenance, 1 to 6 years of children should take 5ml of this syrup, and those within 7 to 12 years of age can take 10 ml daily.
Manufacturers will have the right dosage listed at the back of the bottle's labels. So, make sure to focus on that and even consult your doctor before the final decision. Adults have separate supplements, and then you have others, mainly meant for children. So, it is vital to identify the right dosage for your kids, and a doctor can help you with that.
Is Elderberry for Children FDA-Approved?
As the side effects of elderberry are not researched thoroughly as of now, it is not FDA approved. It is just a regulated supplement and cannot be categorized as a drug. FDA will not allow supplements prior to sale. So, the manufacturing companies are held responsible for the supplement's safety.
Risks and Side Effects of Consuming Elderberry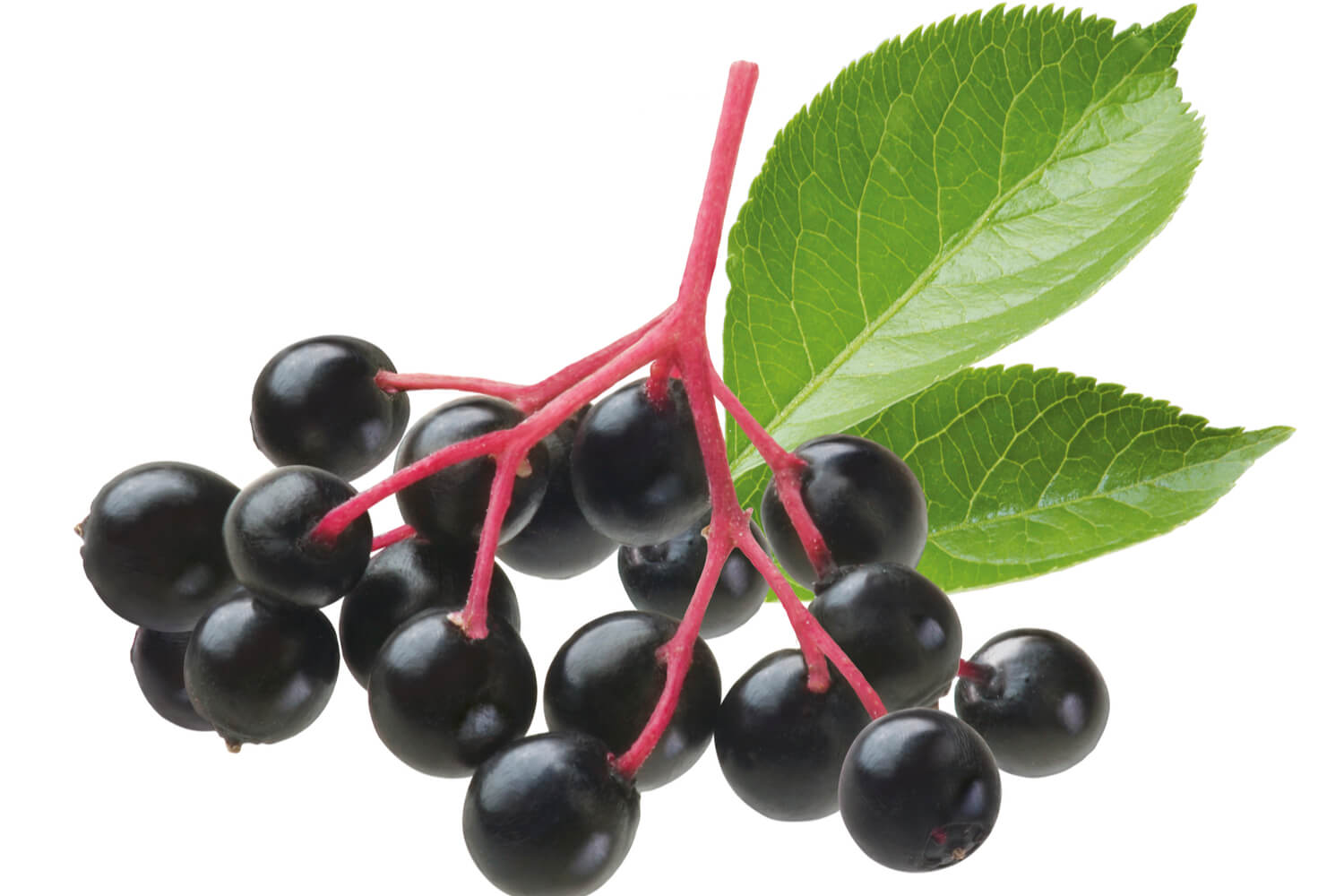 As there is hardly any conclusive study on elderberry, it is better to take preventive measures beforehand:
Don't consume raw elderberries as those are poisonous for not just children but for adults too. It is also not recommended to make tea for children by using raw elderberry leaves.
Even homemade elderberry syrups are an absolute no-no. It might result in vomiting, dizziness, nausea, weakness, and even diarrhea.
Some of the common side effects among children are numbness, stupor, allergic reactions, and more.
However, if your child is suffering from autoimmune diseases or diabetes, elderberry is not for them. The natural ingredients in elderberry can interfere with diabetic medicines, asthma drugs, corticosteroids, and laxatives.
Even though elderberry is beneficial, but if not taken properly, it can lead to some fatal results. So, consulting a doctor to focus on the right dosage is important. If managed well, elderberry for children can easily lower the symptoms of common flu and cold. Look only for the commercially made elderberry syrups and gummies for children with a lower quantity of zinc and vitamin C in them.
FAQ's
1. Is Elderberry Safe for Kids to Consume?
If administered properly under the strict guidance of a well-trained pediatrician, then children can procure Elderberry supplements, made especially for kids.
2. What is the Perfect Age for a Kid to Take Elderberry?
A child needs to be at least 1 year of age to enjoy the power of Elderberry supplements. It is available in syrup form for little kids. Children within the age group of 7 to 12 years can opt for either the syrup version or the gummy ones.
3. Is Elderberry Different for Children and Adults?
The Elderberry supplements made for kids will have a lower amount of zinc and vitamin C in them. So, that makes the supplement more effective among kids, but not in adults. Commercial Elderberry supplements are sold separately for kids and adults. Therefore, keeping your eyes open while purchasing the right supplement is mandatory.
4. Is Elderberry Syrup Suitable for a 6-Month Old Baby?
It is always better to wait for your little child to turn 1 before you can start giving elderberry in syrup form. Even though the commercially packed items are free from alcohol, drugs, and dyes, it is highly recommended to consult a pediatrician before starting the dosage.
Read Also : Strawberries For Babies