Knowing you have a twin pregnancy may come as a surprise, shock or a phase of extreme happiness for you. Carrying two babies in the belly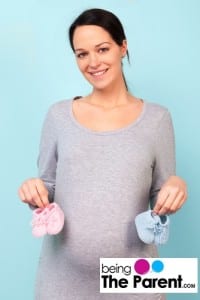 could cause some to gulp in disbelief, while some may already start figuring out the commercials and planograms. Some mothers get anxious worrying about the complications of a twin pregnancy and how they will take care of two or more babies at a time. There are couples who feel happy and blessed with the prospect of having multiple babies at a time. With the mixed feeling of joy, shock and excitement, many other questions throng the mind. Do I need to see the doctor frequently? Does a twin pregnancy require some special care or treatment? Would I be giving birth to healthy babies? And the list goes on and on. Below are the common queries that you may want to know in case you have a twin or multiple pregnancy:
Antenatal Care: Of course with twin pregnancy you need to go for various checkups, scans and tests more frequently than if you were carrying a single baby. All this is essential to monitor the growth and development of babies and to avoid any complications. The number and type of medical tests depend on individual cases and many other factors like whether your babies share a placenta or if you have had complications during a previous pregnancy.
Weight Gain: Yes, you will gain extra weight while carrying twins than carrying single baby. Due to this you might feel down and tired soon. Gaining recommended weight is necessary to keep your babies healthy. Generally the recommended weight gain for a woman (who has healthy weight prior pregnancy) with twin pregnancy is 17-25kg.You will be required to eat a good deal of healthy foods which has all essential nutrients to promote a better health of your babies.
A Worse Case Of Morning Sickness – Though

morning sickness

is pretty sickening even when you are pregnant with a singleton, a twin pregnancy brings a even more worse first trimester with frequent nausea and vomiting episodes.
Early Delivery: Labor and delivery may come early with twin pregnancy, with chances of you going into labor by week 36 -38. Twins are always at a risk of a preterm and as a result they may be of low birth weights and with some health problems.
Precautions: You need to take plenty of rest which does not translate into bed rest unless your doctor advises you for it. With the progressive months you may have to limit your traveling or physical activities. The idea is to keep your calm along with peace of mind like in normal pregnancy (single baby).
You should not get worried whether it will be caesarean or vaginal birth if you are carrying twins. Many women with twin pregnancy deliver babies by vaginal route. Depression and anxiety is common with twin pregnancy and after the birth of twins. It may due to concern about their health or how you are going to handle two babies at a time. Twin pregnancy symptoms are almost similar to single pregnancy except that they are magnified (after all, they are two!). For taking care of two babies after birth, seek support from friends or family. Ask your partner to support you and enjoy nurturing two babies at a time!