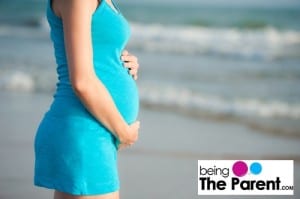 After confirmation of pregnancy, many women want to know whether they are pregnant with twins or multiples. Any pregnant woman may have twins but the chances increase if you have a family history of giving birth to twins or if you have had fertility assisted conception. In many cases where a woman has gone for fertility treatment for conception, it has resulted in two embryos. Also, women who are peri-menopausal, overweight with BMI greater than 25, more than 30 years of age and are taller than average are more likely to have twin pregnancy. Twin pregnancy symptoms are mostly similar to normal pregnancy; the only difference is they are felt earlier and are more augmented. Some of the commonly observed twin pregnancy symptoms are as discussed below:
Some women feel extreme

pregnancy

fatigue or continuous exhaustion as body is nurturing two babies at a time. But the fatigue may also be due to stress or the kind of lifestyle woman has.
Many women with twin pregnancy experience feeling early movements of the baby (before 14-15 weeks).
Some experienced midwives and doctors may detect multiple pregnancies by hearing fetal heartbeats. But this is not always true as the second heartbeat heard could be of mother or it may some other noise.
Generally AFP (Alpha-fetoprotein) test shows high or positive result in case of twin pregnancy .Your doctor will find it out with few more test to confirm pregnancy.
HCG (Human Chorionic Gonadotropin) is a hormone found in pregnant woman's urine or blood. It increases rapidly in case of twin pregnancy.
Many women just have an inherent belief when they have twins, even before confirmation. Some movements, sense or their intrinsic belief makes them realize so.
Excessive weight gain may also be one of the symptoms of twin pregnancy but it is also associated with other factors.

Mood swings

are common during pregnancy but it may be more pronounced in case of twin pregnancy.
Extreme breast tenderness may be due to twin pregnancy but twin pregnancy is not only the reason for it. It may be so extreme that a woman may not like to wear bra.
Urge to pass urine more frequently (more than during normal pregnancy) may be one of the symptoms.
One more symptom is observed in women with twin pregnancy. They start feeling nausea very early and it extremely pronounced in twin pregnancy.
With so many symptoms, it is very difficult to reach to any conclusion. It is always better to have it medically tested. The best way is to get an ultrasound done and find out how many babies you are blessed with. It shows clearly if you have more than two foetuses.