Congratulations! You have most likely just found out that you are pregnant using a home pregnancy kit. You have taken down many references and chosen a gynecologist wisely. You have scheduled your first gynecologist visit and are wondering when your first pregnancy scan will be done. Get all your answers here.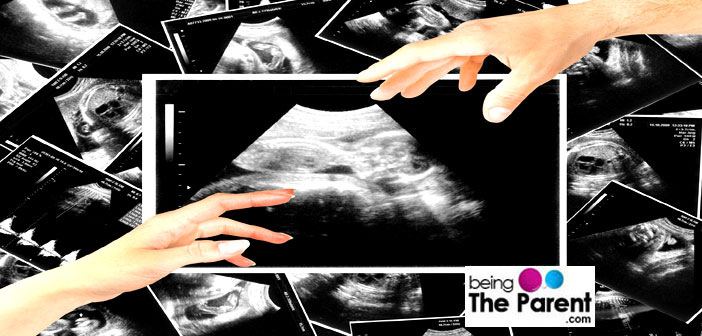 What And When Will Be Your First Pregnancy Scan?
The first scan is usually done in the sixth week, or between the sixth and the ninth week. This is called an Early Pregnancy Scan or Dating and Viability Scan. This is done only after six weeks because in the initial weeks the pregnancy sac is too small to be visible in the ultrasound.
Why is this required? While you do not really need an ultrasound scan to confirm your pregnancy (you would have already done the home test, blood test and would be experiencing various symptoms), doctors usually advice the early pregnancy scan to:
See if the baby is inside the uterus and in the right position (and is not an ectopic pregnancy)
Check the viability of the pregnancy by listening to fetal heart beat (this is an exciting moment for the parents too)
Calculate the due date
Count the number of babies
Look for reasons for any problems you might be facing, like pain or bleeding
Dating Scan During Pregnancy
Although, the early pregnancy scan at the six weeks is popular in India, in many countries, this is not the first scan. If you are residing elsewhere, your first scan might be done in the twelfth week, or between the eleventh or thirteenth week. This is called an NT Scan or an Early Morphology Scan. Apart from the attributes mentioned for the dating and viability scan, NT Scans are also used to:
Find out the thickness of Nuchal Translucency or NT (if the measurement is higher than the permitted range, then the risk of various chromosomal disorders like Down's Syndromeincreases)
Ensure the position of the placenta is good
Check baby's urinary bladder, stomach, spine and limbs, particularly to see if there are any defects
Look for the presence of nasal bone
Measure the baby's length
An Early Scan in some countries is only offered if you experience bleeding or have had a miscarriage or a complicated pregnancy earlier.
For more information on scans, read 3D And 4D Ultrasound Scans During Pregnancy.
How Is The Ultrasound Scan Done During Pregnancy?
If you are going for an early pregnancy scan at the sixth week, then the radiologist would likely do a Transvaginal scan (TVS). This is because your baby is too small to be picked up on an abdominal scan
If you are going for an NT scan, then you will have a routine abdominal scan. In this case, a nurse will apply a very cold gel on your tummy and will move a handheld device or probe over it. Most radiologists will show you the screen and explain to you what you are looking at
How To Prepare For The Ultrasound Scan During Pregnancy?
If you are having a vaginal scan, then you need to empty your bladder so that the bladder does not block the view of the baby
If you are having an abdominal scan, then you need to have a full bladder. A full bladder will make the uterus a bit easier to be viewed. So you need to drink lots and lots of water and go for the scan when you really feel like peeing. If the bladder is not full, the radiologist will not be able to get a good view of the pregnancy sac, and will most likely ask you to go back, drink some more water and then return
In both the cases, it is a good idea to wear loose fitting clothes for ease of removal (in case of TVS) or for comfort (in case of abdominal scan a two piece attire would be better as you need to expose your tummy region).
Will The Ultrasound Scan Affect My Baby?
No effects as such have been noted, but it is your choice if you do not want t get any scan done. However, scans reveal important information and you can decide your further course of action. Scans let you know of any abnormality, for which necessary steps can be taken.
What If The Scan Reveals Something Is Wrong?
Since these are early days, your radiologist at times might not be able to conclude anything from the scan. In which case, he might ask you to return at a later date for a follow-up scan. While this wait can be excruciating, if you are not experiencing any other problems like pain or bleeding, chances are that the doctor will detect a healthy heartbeat the next time around. However, if you are experiencing other problems, then an "inconclusive scan" might not be a good sign and you will need to brace yourself for the painful time ahead. That said, most pregnancies are successful and you need not worry too much about problems yet. Read more on scans and checkups during pregnancy here.