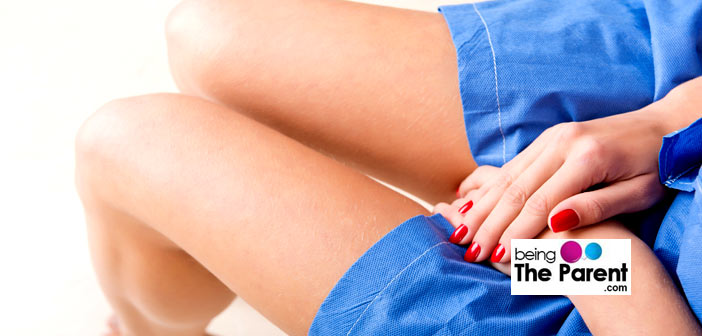 Congratulations on your pregnancy! Or even if have started to think of having a baby. As you gear up for this exciting and decisive period of life, one of your first decisions should be picking the right gynecologist. Every woman and every pregnancy is different. This means that all of us use different criteria for finding a doctor. However, one thing is certain. You need to be absolutely comfortable with your gynecologist, as he or she would be seeing you through your thrilling nine month journey, ending with the delivery of your bundle of joy. So here are 12 tips (in no particular order) that would help you choose your Dr. Right:
12 Tips To Choose The Right Gynecologist
Difference Between a Gynecologist and Obstetrician
12 Tips To Choose The Right Gynecologist
1. Gender:
This is something you need to consider right at the beginning so that you can filter out the male contenders immediately if you are not comfortable with them. A doctor is a professional and the gender of the doctor really should not matter – but this is easy to say and difficult to convince. If you are not comfortable with a male doctor examining you and your private parts, do not choose one – no matter what others recommend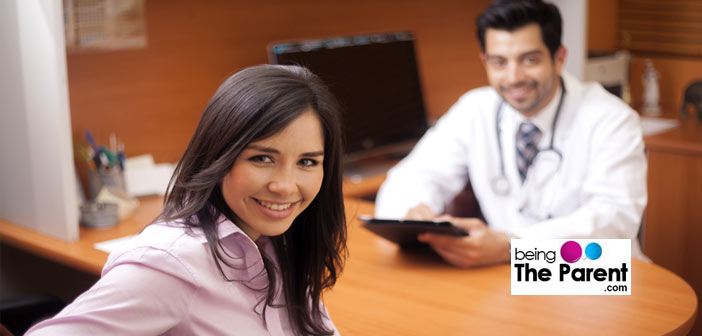 2. Reference:
You cannot visit every doctor in town to pick the right one for you. So you do the next best thing. Ask people! Ask family, friends, colleagues, your partner's colleagues and neighbors for recommendations. Remember that you might not share your personality with these advisers, so what worked for them might not work for you. However, this step will definitely help you to narrow down your list. Or even create a list, if you have not already done so. You can also look online for feedback – but as usual, take them all with a pinch of salt
3. Reputation:
Look for the doctor's credentials. Start from the hospitals that the doctor has been with, and do take into consideration the educational degrees. More often than not, it is difficult for laymen to understand any acronym beyond MBBS and MD that follows the doctor's name. However, once you have shortlisted the doctors, you could use credentials and number of years of experience as a selection criteria
4. Specialization:
Find out if your gynecologist is also an obstetrician (see the end of this article for details). If not, you would need an obstetrician at the time of your delivery. Also, depending on your pregnancy, you might want to pick a gynecologist who is specialized in high-risk pregnancies. This option should be explored if you have an underlying medical problem, have had miscarriages before or if you are having multiples. For example, if you have been a patient of blood pressure or epilepsy, you will need to consider whether your doctor has handled patients with such conditions. In this reference, you will need to consider the hospital's credibility as well
5. Availability:
How easy is to get an appointment with the doctor? What is the waiting period like? Unfortunately, better the doctor is, more busy he/she would be. In most cases, with good advanced planning, you can block the doctor's calendar for your monthly check-ups. That said, here are few things you need to clarify:
Will the doctor be available on phone or SMS to answer your non-emergency queries?
How long do you need to wait to get a non-routine appointment?
How does he/she deal with emergency calls? How soon will he/she be able to meet or attend you?
6. Time Spent:
This is sometimes the most important criteria, especially for first-time parents-to-be. You need a gynecologist who is not rushing from one appointment to another without pausing. You need someone who is relaxed no matter how many more patients are waiting after you. You need someone patient enough to answer all your questions, no matter how minor it might sound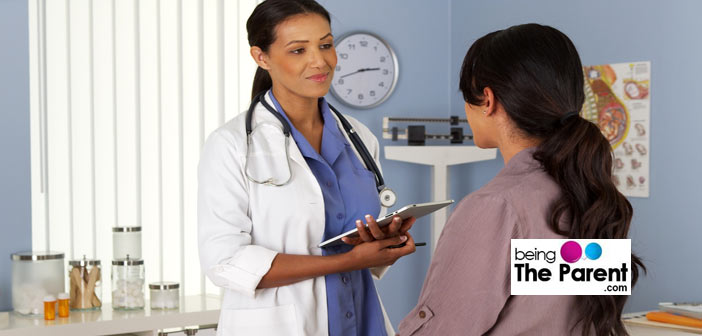 7. Personality:
Your gynecologist is going to be on your side during some of your most vulnerable moments. His/her bedside manners – literally – do matter. Is the doctor pleasant? Is he/she positive and responsive? Is he/she friendly and approachable? Does he/she make you comfortable?
8. Team:
As important as the doctor's personality is her team. In most hospitals, it is the doctor's team who would prep you for a visit. On the delivery day, it is this team who would spend maximum time with you – the doctor would appear only during the final minutes. Get feelers from the nurses and junior doctors around your gynecologist. We are looking for smiles and sensitivity!
9. Communication:
You have to find a doctor who is fluent in a language you are fluent in and someone who listens as much as talks. There will be a lot of questions and concerns, so the language part needs to be great, to say the least
10. Location:
Figure out the logistics. Where does the doctor practice? Is he/she affiliated to a hospital? Does he/she have a clinic? How much would you have to travel to meet her? Does her clinic/hospital have facilities for conducting various tests and investigations? Does it have a pharmacy nearby? Where do you need to go in case of an emergency? Is it far from where you live? How long would the doctor take to get to this location? Tip: nearer the better!
11. Cost:
Another logistics factor. If you are insured, find out if the hospital/clinic is covered in your insurance. If not, find out how much you would be reimbursed. If you are not insured, find out the hospital and doctor consultation fees and see if it fits your budget and family income
12. Trust your instincts:
And this one is the most important one. If you are second guessing your choice, then may it was not the right one, so reconsider. You are getting even remotely negative feelers, reconsider. If you don't like the doctor, reconsider. If you don't like the hospital, reconsider. Just because you have seen a gynecologist few times does not mean you are obliged to continue the same one. Make the choice wisely. And if you have made the wrong choice, choose again!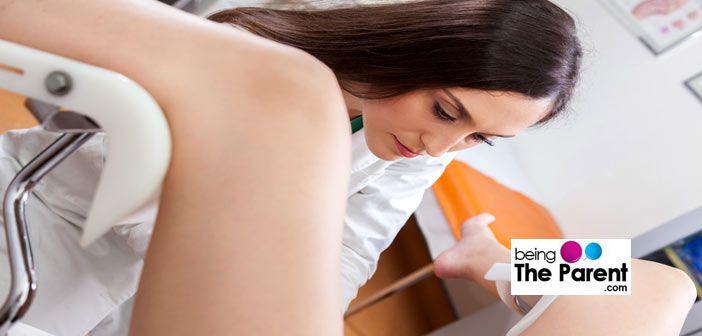 Hey, it is YOUR pregnancy, and hence YOUR choice
And before we conclude, here is the answer to a common confusion among parents-to-be.
Difference Between a Gynecologist and Obstetrician
Technically, obstetricians and gynecologists are two separate specialties. Gynecologists are "doctors" or physicians who have specialized in women's reproductive care. Obstetricians are the one delivering babies and providing pre-natal care. Now the two fields are largely interwoven and that is why in India, we have about 90% doctors who are a hybrid of the two, nicknamed as "ob-gyns" who would both take care of reproductive health problems while also delivering babies.
Happy pregnancy and safe delivery!