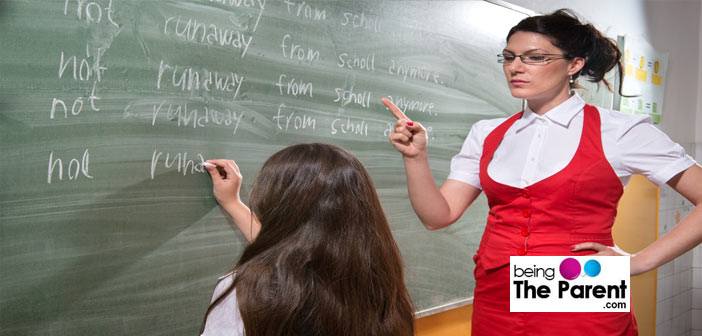 A teacher-student relationship is very valuable and can shape the life of a student. A teacher not only teaches the curricula, but her disciplining strategies coupled with attitude and approach towards students is what makes them "liked" or "disliked" by a student.
It is a proud moment for any mother if a child excels in school and is a teacher's pet. When the child praises your kid during the parent teachers meeting, this boosts the self-confidence of the child and you know you are on the right parenting track. But what if your child comes home, all dejected and complaining about the teacher? Some children feel that their teacher is mean to them, particularly picks him for the punishment and overall hates him.
How to handle this situation effectively so that your child doesn't shy away from such future conditions and learn to adjust to the changing environment?
Common Complaints of Children Against Teachers
How To Deal The Child Who Feels His Teacher Does Not Like Him?
Dealing With The Teacher
Common Complaints of Children Against Teachers
Your heart goes out to your child if your little sweety-pie feels sad that his teacher dislikes him. This is an emotional turmoil for him paired with embarrassment in classroom and lack of appreciation despite hard work. Your child may resort to making excuse for skipping school or request you to change class or even school. If you probe, your child will probably complain about the teacher, which should essentially fit in the below points:
The child might say that the teacher
Talks rudely
Punishes me all the time
Punishes me without reasons
Always picks me for answering difficult questions
Does not reward or appreciate my hard work
You need to understand that this is a serious issue and do not ignore it. School life is probably one of those memories which remain life time. You surely don't want these to be horrible for your child.
How To Deal The Child Who Feels His Teacher Does Not Like Him?
The first thing is to get all the details. When he mentions that his teacher does not likes him – ask him the details and probe further till you feel you have got it all. Make make a note of this, and the next time this happens again write down the details – to discuss with the teacher. What makes your kid feel that the teacher is too strict or mean to him? The second most important thing is to reassure your child that no matter what, you love him, and have full trust in his abilities.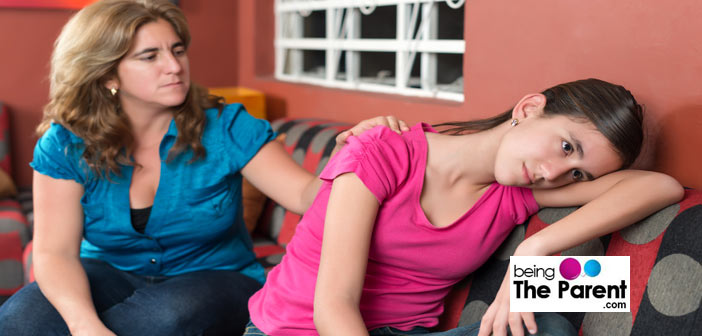 The below guidelines should help:
Acknowledge: Do not ignore when you child complains or is fussy about the school or a teacher. Hear him out. Do not brush him saying "it's nothing like that". Validate his feelings, let him know you understand
Assure: Once you hear your child's concerns, let him know that you will take care of this. Not with "I will set the teacher right" attitude but that you will get in touch with the teacher
Support: Let it be clear and loud to your child that during this phase of difficulty, you still love him and will always support him
Remember, in this case your objective here is to settle the conflict rather than fuelling the negativity against the teacher, therefore
Ditch the blame game: Do not jump to conclusions just by hearing your child's story. When he is all against the teacher, do not jump on the blaming the teacher bandwagon! Do not badmouth the teacher in front of your kid – this is very likely to affirm his notion about teacher disliking him
Introduce him to adjustment: Consider this as an opportunity to learn an important lesson of human life adapting to the situation. Politely explain your kid that he may not always bump into people whom he likes or gets along well. He has to compromise and respect the authority figure
Role play: Let your child step into your teacher's boot. Let him get a feel of noises students make, disruptions and how this affects classroom teaching. This will help him keep his behavior in check
Build a positive image of the teacher: Speak positive about the teacher and show that you are getting along well with her. When your kid sees you bonding well with the teacher, this is likely to get better of his defenses
Enroll him in extracurricular activities: be it singing, judo or sports – its helps in channeling out frustration. success in these fields will increase his self confidence. The child will be making the teacher proud when he is rewarded in front of the entire school
Encourage him to keep up the good work: Encourage him to adapt to the teacher to get along with her. Note what characteristics she praises or dislikes
When your child first complains about this, do not directly jump at resolving this. Give time. Maybe your kid and the teacher get better with passage of time. If the situation continues to be the same even after 3-4 weeks, then it's time to get in touch with the teacher.
Dealing With The Teacher
Once you do feel convinced that there is definitely something wrong, you should seek out meeting the teacher. At this point, remember to keep your tones, subtle, and be respectful. You motive is to get the confidence back in your child, and slamming the teacher would do little good. The important thing is to develop a strategy, in tune with the teacher to get your child shrug the daily struggle.
Take appointment: Rule no. 1 do not simply barge in, inform the teacher beforehand that you wish to meet and in what regards. Do not just throw your words as you hurry while picking your kid from school
Obtain a feedback: You may want to know more about how your kid behaves in school, does he disturbs class etc. You never know if your kid is a trouble maker in school, who appears to be a sweet devil at home!
Discuss your kid's feeling: Tell about your child's impression of the teacher, that he feels that you (teacher) dislikes, punishes him etc. Sometimes teachers simply then take more note of the child and change their behaviour
Organize yourself: You may want to take along the copy wherein your child has been harshly graded low. You may politely ask her to explain how to improve and any tips
Do not lose your calm: You may want to begin with : I think Rohan is unable to learn much from the classroom and gets more of red ink on his assignments. What can I do to improve this? This way teacher is not offended as the responsibility is being borne by the child and parent. The teacher understands that you are not blaming her for this and want her help to work together
No arguments please: It's not a good idea to get into arguments or blame teacher. Do not try to reprimand the teacher by insisting the meeting being conducted in the presence of the principal and supervisor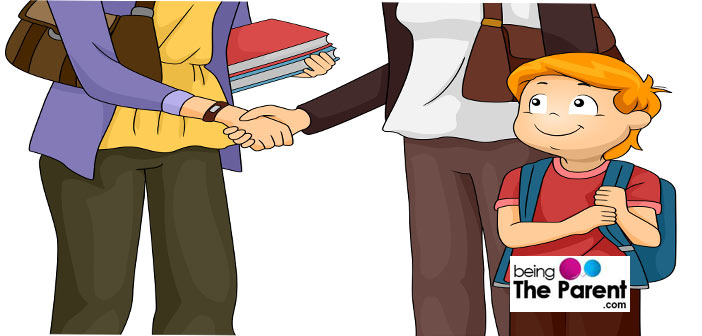 Devise a solution together with the teacher: Do not let her feel that you are hostile, rather that you both work as a team for child's improvement. Sometimes the teacher is new or has different classroom strategies while other teachers are more child-friendly. If these personality differences clash between the teacher and student, this may give birth to negativity
Approach higher authorities: If the teacher simply brushes you aside claiming there are no issues, you may then involve higher authorities or the principal and explain your efforts
Do not insist on changing classroom or even changing school – this should be the last resort when nothing works. Life may present a lot of people who would not like your child, he has to know how to deal with such people and situations effectively. Never ask your child to ignore the teacher pr turn a deaf ear towards her. Teach your kid to treat teacher as an authority figure and that she's not supposed to be friends. Do not fuel the negative view of child towards to teacher.
Keep your mind open and help develop a positive teacher-student relation.