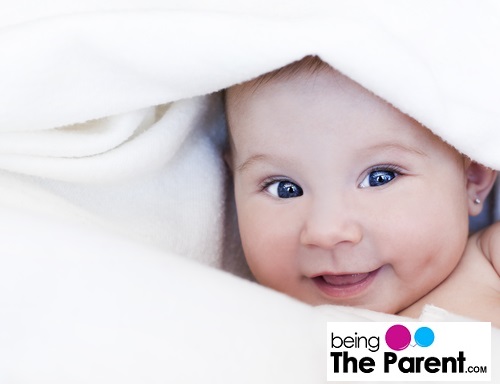 Though there are many ways that a baby changes our lives by walking in, we bring to you 10 beautiful reasons on how having a kid changes everything – from your outlook to how you look and feel.Though every couple has its own reasons to decide to become parents and thus reproduce, the below points would make you feel like having a kid even more!
1) God's Blessing – When HE created man and woman, they were asked to 'Be fruitful and multiply'. A child is a blessing from God. Having a baby makes you fruitful and that's God's bounty for you.
2) Re-relive your childhood – Doesn't matter how was your childhood, your child allows you to experience it. Toddlers absorb you as one of them. You start playing, jumping, singing and even speaking like them. All the forgotten memories will come back to you and seeing your child laugh and play will make you content and happy.
3) Learn new things – It's quite fun and fascinating to watch your child learn new things. It's a new victory for him/her to learn new tricks, words, etc. But it is not only the child who learns, you learn from your child too!!
4) Raise Your Child As You Want – You might have various ideas about telling other parents how to raise their child, but it is not correct to tell or pin point others. But if you have your own child, you can do it just the way you want and raise an individual how you want him to be.
5) Adopt – Many children without parents in this world, need a home. Best way to bring a light and happiness in someone's life is to adopt a child and give him all the love which only parents can give.
6) Laugh With Your Child – A child's laugh is infectious. Watching your child dance, jump, sing long is a lot of fun. Playing, watching cartoons with your child is a lot more fun than any other activity.
7) Love – You are your child's world. The more you love, the more you get back. The child will always show love and affection many times more than given to him/her. This also strengthens your faith in love and affection, even though life wasn't that fair to you.
8) Change in Perspective – Before you have your own child, you are least concerned about the future, environment, religion, etc. Once you have your own child, family's well being and safety becomes your priority. You get serious with your life and try to make the world a better place to live in.
9) For The Sheer Cuteness– How can you miss that innocent and cute face in your life? It's a bliss to watch every tiny step, smile, laugh and gurgle that make you fall in love over and over again.
10) Socialize – You will meet new people and know how they raise their children and find each other help and guidance in similar situations. Some of these bonds will even become lifelong and you will have friends that are just going the same path as you!
When you were born you are given a name by your parents and the world knows you with that name. Over the years you build many relationships – a daughter, sister, friend, cousin – it will be your rebirth once your child is here and will rename you 'mum' and 'dad' and that will be your new identity and a new name thereafter. It is unbelievable to know your child is the only person you love unconditionally more than you love yourself!