With life in the top gear, careers and financial progress set as high priorities, pressures to make impeccable social appearances, exotic international vacations perennially on the mind, and incomes to support a carefree lifestyle, millennials are shying away from the prospects of becoming parents. Access to several blogs and forums which speak of hassles of motherhood such as changing diapers, sleepless nights, messy homes, lack of personal space and time, and some tweaks, if not compromises with careers, also influence parenthood decisions these days. All this said and done, we believe that parenting is an experience that cannot be given up for any other experience in the world. The feelings and emotions associated with parenthood are unparalleled. The joys of motherhood are truly incomparable! The highs of fatherhood are unmatched!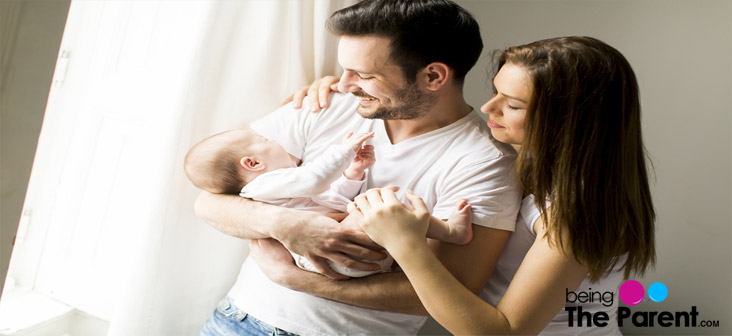 10 Beautiful Reasons To Have Kids
We have compiled a list of 10 solid and beautiful reasons to have babies, reasons that will make you sit up and re-evaluate your life plans!
Bringing a new life into the world: The moment you hear that little fetal heartbeat, your world changes. The prospect of bringing a little life into the world is exhilarating. To know that this new life does not come with an instruction manual could be intimidating at first. As you settle into your pregnancy and life blooms within you, your perspective changes as well. And nothing in the world can beat the feeling when that tiny fist curls around your fingers
Breathing the most beautiful smell in the world: Babies have a peculiar fragrance to their bodies. And baby products accentuate this fragrance. When you cuddle and kiss your baby, you actually breathe in the most beautiful smell in this big, wide world!
Watching your baby's face while they sleep: Babies look their adorable best when they are sleeping. And no parents can ever stop gazing at their child's face while they are asleep and wonder about what the future holds for them. Those sleepy smiles, giggles and sometimes cries mean so much more than material pleasures and gains, to new parents
Listening to those adorable coos, babbles and giggles: After a tiring and challenging day at work, your baby's coos, babbles and giggles are all you want to hear. Those sounds are music to every parent's ears, and you yearn to listen to them all day. In fact, you also recognize different crying sounds for different purposes such as hunger, pain, sleep, and playtime
Learning to communicate in a completely new language – the baby language: As your child grows up and learns to talk, their baby talk, mispronounced words, efforts at forming sentences, and everything in between and beyond, make your day and life completely worth it! You learn to communicate in your baby's language, make cute faces together, repeat certain words that crack them up and gaze at their tiny laughing faces endlessly. Your baby teaches you a whole different language – verbal and non-verbal, and it has you raving wherever you go!

Waking up to millions of kisses and warm hugs from your baby: Early mornings are never the same with a baby in your bed. You can't get enough of their squishiness, holding them close when they are little. And they can't get enough of you, plastering you with many many kisses as they grow into toddlers. Now, you certainly can't trade those kisses and warm fuzzy hugs from your little treasure for anything in this world!
Discovering simple joys of life through your child's lens: Watching the wonder in your child's eyes about a caterpillar turning into a butterfly, a planted seedling taking shoot, little raindrops kissing the ground, jumping in puddles, and so on, is bliss! You take millions of pictures to capture such precious moments as you discover these simple joys of life!
Seeing your values and principles rub off on your child: Children imitate and emulate their elders. And when you see behaviors that you display and values that you uphold such as kindness, honesty, value for time and money, respect for elders, and so on, in your children, it makes you very proud parents! Also, as your child takes an interest in music and dance like you do, or a sport or an app like your partner, your happiness has no bounds!
Discovering a new focus, meaning and direction to life: Nobody is perfect, and who better than children can teach us the real meaning of this? They teach .us the power of unconditional love and acceptance. In the process, they help us focus our energies on productive, meaningful and growth-oriented activities. With a child in tow, your life has a deeper focus and certainly a definite direction!
Developing a new relationship with your spouse: A baby cements your relationship with your spouse like no other. With a baby in your arms, a couple becomes a family, and whole becomes greater than the parts! With your child watching you and looking up to you, as a couple you learn to converse better, solve problems with maturity, respect each other furthermore
Having said all this, you may want to run away from all the madness once in a while. But that is a momentary phase. Once you are a parent, never will you regret bringing that tiny, beautiful, gorgeous little beating heart into this world, your world! Parenthood fills your life with several fulfilling and rewarding experiences, that never cease to surprise you!